Summary
Seamus Rocca is a financial expert and corporate leader with over two decades of experience working in the financial service sector. He has worked as a Chartered Accountant in international companies, including Arthur Andersen, Credit Suisse, Macquarie Group, and Standard Chartered Bank, at senior executive levels with a focus on finance, treasury, and emerging markets.
Seamus is a qualified Chartered Accountant, and he studied accounting and finance at the University of Leeds. He also attended Saïd Business School at the University of Oxford, where he studied executive leadership. He is also a member of ICAEW, a world-leading professional membership organisation that trains, develops and supports over 150,000 chartered accountants worldwide.
Seamus has a close working relationship with the UK Prudential Regulatory Authority (PRA) and was a certified Material Risk Taker under the UK PRA rules in his capacity as the Head of Liquidity at Standard Chartered Bank.
Seamus has worked at Xapo Bank for over five years, taking on the role of CEO in 2021, where he is responsible for overseeing the operations and strategic direction of the bank.
Seamus has played a critical role in making Xapo the first crypto company in the world to obtain a banking licence. Xapo Bank is a private bank headquartered in Gibraltar, which operates globally and is licensed as a virtual asset currency provider by the Gibraltar Financial Services Commission.
Biography
Seamus Rocca began as a Senior Audit Manager at Arthur Andersen, where he gained valuable experience in auditing and financial management. During his four-year tenure, Seamus demonstrated a strong aptitude for handling a diverse range of clients, including two PLCs, and showcased his proficiency in general audit practices.
After his time at Arthur Andersen, Seamus transitioned to Credit Suisse, where he served as the Latin America Emerging Markets Finance VP from 1999 to 2003. In this role, he focused on derivatives, foreign exchange, interest rate swaps, and equities, further honing his financial expertise and deepening his understanding of the global financial markets. His contributions played a significant role in driving the success of Credit Suisse's operations in the Latin American region.
Following his tenure at Credit Suisse, Seamus joined Macquarie Group as the CFO of Equity Trading. From 2004 to 2007, he played a pivotal role in overseeing the financial aspects of the equity trading division, contributing to the firm's growth and success in the highly competitive financial landscape.
Seamus then moved to Standard Chartered Bank, where he spent ten years as the Group Head of Liquidity and Funding Risk. From 2007 to 2017, he led the strategic development of asset and liability management (ALM), liquidity risk, and regulatory reporting for the bank. Seamus played a critical role in setting the risk appetite for the entire organisation, guiding balance sheet management and funding strategies, and providing valuable input on the bank's legal entity structure and business model.
In his most recent roles, Seamus Rocca has held executive positions at Xapo, a prominent cryptocurrency custody and wallet provider. He initially joined as the Group CFO in November 2017, overseeing the financial operations of the company. In February 2021, Seamus assumed the role of Chief Executive Officer, leveraging his financial expertise to drive Xapo's growth and solidify its position in the evolving cryptocurrency industry.
Seamus's educational background includes executive leadership programs at Saïd Business School, University of Oxford, and a degree in Accounting and Finance from the University of Leeds.
---
Vision
Seamus Rocca possesses a visionary outlook that encompasses both the financial industry and the evolving landscape of digital currencies. With his extensive experience and expertise, he envisions a future where digital assets and cryptocurrencies play a pivotal role in transforming the global financial ecosystem.
As the CEO of Xapo, Seamus Rocca envisions a world where individuals have secure and convenient access to their digital assets, empowering them to participate fully in the digital economy. He understands the importance of building trust and transparency in the realm of cryptocurrency custody and wallet services. Seamus believes that by providing robust security measures, user-friendly interfaces, and seamless integration with traditional financial systems, Xapo can bridge the gap between traditional banking and the world of digital currencies.
In a recent interview with Dinis Guarda, he said:
"The UX has to be easy to be used by everyone. This is how you ensure a widespread adoption of technology. Xapo's app (and bank) do two things: keep your funds safe and help you earn yeild. We make the access to these funds easy for you. That for me is an innovation that one can use."
---
Recognition and Awards
Seamus has played a critical role in making Xapo the first crypto company in the world to obtain a banking licence. Xapo Bank is a private bank headquartered in Gibraltar, which operates globally and is licensed as a virtual asset currency provider by the Gibraltar Financial Services Commission. Xapo Bank originally established to offer a bitcoin wallet service that combined cold storage vaults with a bitcoin-based debit card. Presently, it is focussed to grow its payment rails options, offering its members additional currency choices managed with the security of a fully-regulated Bank. Xapo has integrated with various platforms like the Faster Payment System (FPS) to activate support for GBP settlement for account deposits and withdrawals. The bank also announced an integration with Bitcoin's Lightning Network, in collaboration with Lightspark, earlier in March of 2023. The bank has also collaborated with Circle, a global financial technology company helping money move at internet speed, to become the first licensed bank in the world to integrate alternate payment rails, like stablecoins USDC and Tether, as an alternative to costlier and time-consuming SWIFT payments. A fully licensed and regulated bank, Xapo Bank is a member of the Gibraltar Deposit Guarantee Scheme, meaning that Xapo Bank guarantees its members' USD deposits up to the US dollar equivalent of €100,000.
---
References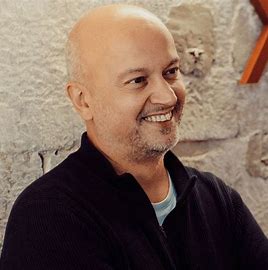 Occupation
Chartered accountant, CEO, financial expert, auditor
Known for
Xapo Bank (Director & CEO)
Education
Accounting and Finance (University of Leeds), ICAEW, Executive Leadership (Saïd Business School, University of Oxford)