---
History
Saïd Business School at the University of Oxford is a place where students study successful businesses and appreciate the written and unwritten rules in the areas of entrepreneurship, innovation, and corporate infrastructure. The business school is fully integrated into the University of Oxford which allows them to provide excellent teaching in the areas of economics, law, sociology, psychology, politics, and international relations. The university strives to address the problems and opportunities facing large and complex businesses and provide students with greater insights into how to handle and approach these issues.
Saïd Business School has participants from over 50 different countries and a global perspective is emphasised in their research, classrooms, and educational community. They constantly debate the role of business in society and exemplify it by representing a business viewpoint from within the University of Oxford.
Also, being integrated with a major university and providing an extensive set of activities and programmes in particular business fields, the business school can provide extensive specialised degree programmes and in-depth instruction in distinct areas. Oxford's vision of Saïd Business School is to be the most influential business institution in the world through the utilisation of Oxford's tools, faculty, and resources. The business school also has a goal to produce excellent ideas and education, be an innovator in the global economy and make an impact on the broader business world.
---
Courses
The Oxford MBA Programme is a one-year top-ranked programme that contains an intensive series of lectures, energetic seminars, and a small group and team project work. The key aim of the programme is to develop students' abilities to think logically, laterally, and independently. The programme's teaching methodology is as follows:
25% case study
40% lecture
10% simulations
25% of team projects
The MBA programme first focuses on building a foundation of theoretical knowledge of general management and business through core modules in the subjects of:
Finance 1
Decision and data analytics
Financial reporting
Strategy 1
Managerial economics
Developing effective managers
Operations management
Marketing
The programme also contains an entrepreneurship project that challenges students to complete a business plan and present it to a panel of venture capitalists and a strategic consulting project that has students undertake an eight-week consultancy project with a corporate sponsor.
The Executive MBA Programme is delivered in 17 one-week modules over the period of 21 months. Each module commences on Sunday evening and runs through Saturday. The curriculum is composed of nine core courses focused on developing a comprehensive understanding of modern business issues, eight elective courses and entrepreneurship and international projects to broaden participants' global perspectives. Below is a list of the core courses included in the programme:
Understanding general management
Developing effective managers
Decision and data analytics
Strategy
Finance I
Operations management
Marketing
Managerial economics
Financial reporting
Throughout the programme, executives have access to the Saïd Business School intranet which gives them valuable materials for core courses and project work, and access to the library's electronic resources like reading lists and databases. Below is a diagram of the schedule and the typical module setup, provided by Saïd Business School.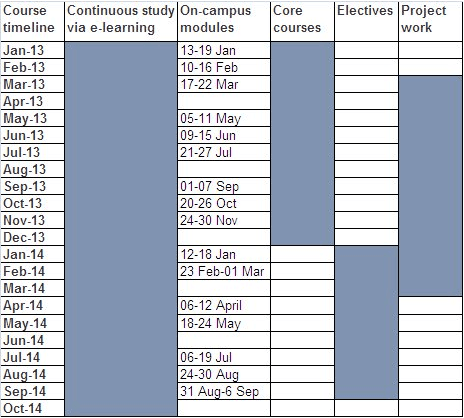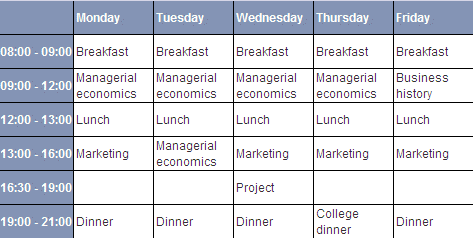 ---
Global MBA rankings
Although Forbes and US News do not rank MBAs globally, they were included for their impact in the US
---
General information
University of Oxford: Saïd Saïd Business School University of Oxford
Park End Street Oxford OX1 1HP United Kingdom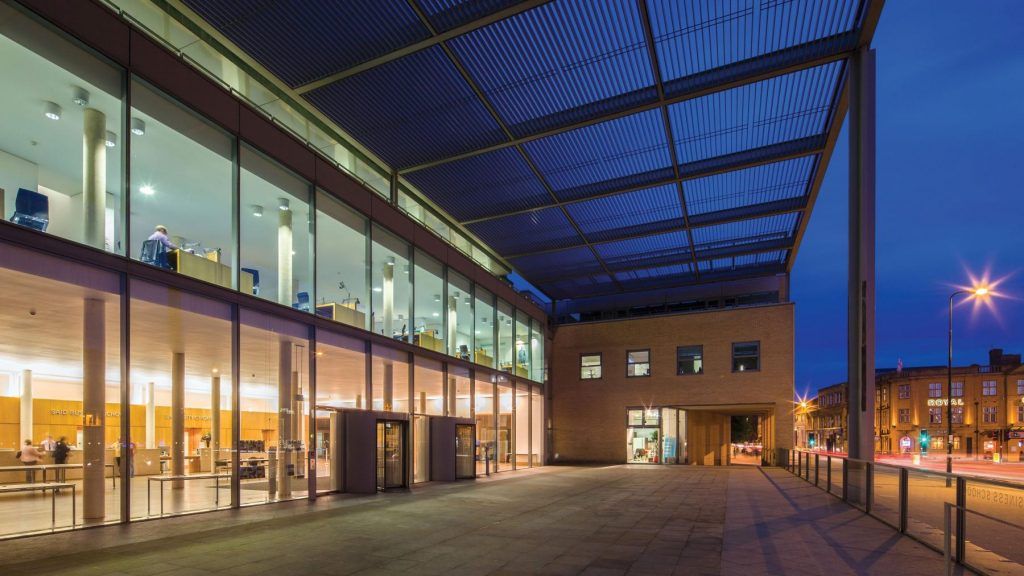 Locations
Oxford, United Kingdom
Afiliations
University of Oxford
Address
Park End Street Oxford OX1 1HP United Kingdom