Gibraltar
Country
Summary
Xapo is a private bank headquartered in Gibraltar, which operates globally and is licensed as a virtual asset currency provider by the Gibraltar Financial Services Commission. The company originally established to offer a bitcoin wallet service that combined cold storage vaults with a bitcoin-based debit card. In 2021, Xapo exited the United States market.
Xapo Bank is the first bank in the world to fully integrate traditional private banking with crypto. Offering an annual interest rate of 4.1% on US dollar deposits and 1% on Bitcoin, its members get access to a US dollar and Bitcoin account on one app itself, which enables them to move money around the world, faster and more affordably.
---
History
Xapo founding CEO and entrepreneur Wences Casares became interested in bitcoins because of the frequent financial fluctuations in his native Argentina. He has said that his family's finances were "devastated as the economy (in Argentina) rocketed from inflation to deflation to devaluation." Casares believes that digital currencies such as bitcoin "could solve the disjointed nature of our world economy."
In 2011, Casares bought his first bitcoins but couldn't find a way to store them, so he built a 'vault' for his own use. Friends, and later financial institutions, soon asked Casares if they could store their bitcoins in his vault. This became the foundation for Xapo, which was founded in late 2013 by Casares and COO Federico Murrone. Xapo opened its products to the public in March 2014.
Casares said Xapo was founded with the aim of making the bitcoin currency more secure and accessible. The Xapo Wallet operates through a mobile app and online and includes the ability to transfer funds to and from the Xapo Vault. In April 2014, Xapo introduced a debit card that will link to the user's Xapo Wallet and will function like a standard debit card, except that it is backed by bitcoins instead of traditional currency.
Prior to Xapo, Casares founded and later sold online brokerage firm Patagon to Banco Santander for $750 million. He also launched the first Internet provider in his home country of Argentina in 1994.
In May 2015 Xapo moved its headquarters from Palo Alto, California to Zug, located in the Zurich metropolitan area of Switzerland. In July 2017, Xapo was granted a European e-money license in Gibraltar allowing it to provide electronic fiat money custodial and transfer services.
In July 2018 Xapo Inc. was awarded a BitLicense by the New York State Department of Financial Services and with-it formal approval to operate in the state of New York as a regulated Bitcoin business. The company relinquished its license in January 2022.
In 2019, Coinbase acquired Xapo's institutional custody business.
---
Mission
Xapo Bank's mission is to protect and grow its members' wealth in an ethical manner. It is committed to providing financial security that is accessible to every individual, believing that it is a right, not a privilege. It aims to create a safe and trusted environment for their assets, both physical as well as digital.
At the same time, the bank aims to offer innovative solutions to help them grow their wealth.
According to the Director and CEO of the Bank, Seamus Rocca:
"We are driven by the belief that financial empowerment should be accessible to everyone, and we work tirelessly to uphold this principle. Our mission is rooted in the conviction that ethical practices and responsible financial management are essential for the well-being and prosperity of our members."
---
Vision
Xapo Bank's vision is to be a trusted leader in the digital asset space, revolutionising the way individuals and institutions interact with and manage their wealth. They strive to provide seamless and secure access to digital assets, empowering users to take full control of their financial future.
With a commitment to ethical practices and financial inclusion, Xapo Bank envisions a world where anyone can safeguard and grow their wealth, regardless of their background or location. They aim to bridge the gap between traditional banking and the world of cryptocurrencies, offering innovative solutions that combine the benefits of both realms. Xapo Bank believes that financial security should be a right, not a privilege, and their vision is to make it accessible to everyone.
---
Key Team
Seamus Rocca (Director and CEO)
Diego Valenzuela (Director and General Counsel)
Joey Garcia (Director and Chief Legal & Regulatory Officer)
Micky Malka (Non Executive Director)
Timothy Sloan (Independent Non-Executive Director)
Anju Patwardhan (Independent Non-Executive Director)
Federico Murrone (COO)
---
Recognition and Awards
Xapo Bank has achieved several notable milestones in the digital asset industry. Firstly, it holds a banking license issued by the Gibraltar Financial Services Commission, one of the world's most trusted financial jurisdictions. This regulatory oversight ensures that Xapo Bank operates within strict compliance frameworks and provides a secure and reliable platform for its customers. As a pioneer in the Bitcoin space, Xapo Bank has made significant investments in cutting-edge security technologies. By implementing best-in-class security tools and leveraging digital intelligence, Xapo Bank is able to proactively monitor market activity and mitigate potential risks, ensuring the safety and protection of its members' wealth. Another noteworthy achievement of Xapo Bank is its substantial Bitcoin reserves. Holding one of the largest Bitcoin reserves globally, combined with its strong balance sheet and liquid financial assets, Xapo Bank offers its members the potential for interest generation while maintaining the highest levels of asset protection.
---
Products and Services
Xapo Bank offers a range of products and services that cater to the needs of individuals and institutions in the digital asset space. With a focus on security, accessibility, and innovative solutions, Xapo Bank aims to provide a seamless experience for managing and utilising digital assets.
One of their flagship products is the Xapo Wallet, a secure and user-friendly digital wallet that allows individuals to store, send, and receive various cryptocurrencies. With multi-signature technology and offline storage in their proprietary vaults, Xapo Bank ensures the highest level of security for their customers' digital assets.
In addition to the wallet, Xapo Bank provides a comprehensive suite of services for institutional clients. This includes custodial services, allowing institutions to securely store and manage their digital assets. With their expertise in institutional-grade security and compliance, Xapo Bank offers peace of mind to institutions seeking a trusted partner in the digital asset space.
Xapo Bank also offers a debit card linked to the Xapo Wallet, providing users with the ability to seamlessly convert their digital assets into traditional currencies for everyday spending. This bridges the gap between the digital and physical worlds, enabling users to use their digital wealth in real-world transactions.
---
References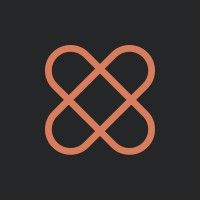 Diego Valenzuela (Director and General Counsel)
Joey Garcia (Director and Chief Legal & Regulatory Officer)
Wences Casares (Founder and Chairman)
Products/ Services
Debit cards, Bitcoin account USD account, Asset protection, investment, interest payout, account management
Number of Employees
100 - 500
Headquarters
One Grand Casemates Square, Gibraltar, GX11 1AA, GI
Company Type
Private company limited by shares or Ltd
Company Registration
111928