Modern leadership is facing new challenges and opportunities brought about by technological advancements, globalisation, and shifting societal expectations. Dinis Guarda interviews Des Dearlove, Founder of Thinkers50, and Megan Reitz, Author and Contributor to 'Certain Uncertainty: Leading with Agility and Resilience in an Unpredictable World' to discuss the shifting paradigms in leadership in the latest episode of his YouTube podcast, powered by openbusinesscouncil and citiesabc.
Leadership has always been a dynamic concept, constantly evolving to adapt to the changing needs of organisations and the workforce. In this context, executive coaching can provide valuable insights and strategies. The evolving trends of modern leadership indicate that successful leaders must embrace change, foster innovation, and prioritise the well-being of their teams.
'Certain Uncertainty: Leading with Agility and Resilience in an Unpredictable World' is a compilation of discussions about how to build resilience and agility into our lives and businesses. Published by Wiley & Sons, the book collects advice and fresh thinking from accomplished business leaders to help managers and executives navigate contemporary markets.
"With Wiley, we've created an accelerated publishing model where people with ideas, that address the issues of the real-world, can find a way to inject those ideas into the corporate bloodstream. We wanted to get those ideas faster under a common theme, clustering the innovative ideas into one book", highlighted Des, British business journalist, management theorist and prolific author.
Des also founded Thinkers50, a global ranking of business thought leaders, in 2001. He explained that the ranking is based on three beliefs: Ideas change the world, management really does matter, and fresh thinking can make a better future for all.
"Post-pandemic, the world shifted dramatically. One of those shifts is the fact that there is a growing recognition that leaders don't have all the answers and they have to be agile, and as a society, we need to be more resilient.
One of the things with rankings is that they put the spotlight on individuals who work with those grappling with situations of uncertainty, and create spaces in those moments where you can reflect, theorise, and experiment", said Megan, Founder of Reitz Consulting, author and contributor to the book.
---
More interviews
Aaron Lau, CEO Of Gusto Collective, With Dinis Guarda On The Future Of The Metaverse And The Creative Industries
The Metaverse For Businesses: Tommaso Di Bartolo, Author Of 'Navigating The Metaverse', On The Latest Episode Of Dinis Guarda YouTube Podcast Series
Dinis Guarda Interviews Samir Ceric, COO Of Blocksport & Discusses Digitalisation & Tokenization In the Sports & Industry
Innovation As The Tool To Create Balance In Society And Business: Hirander Misra, Chairman And CEO Of GMEX Group, Discusses The Pivotal Role That Technology Plays
---
Leadership: The fundamentals and the dynamics
Leadership is a concept that has been studied, debated, and admired for centuries. From ancient philosophers to modern management theorists, the definition of leadership has evolved, but its essence remains the same: the ability to inspire, influence, and guide others towards a common goal.
However, leadership is much more than just a title or position of authority. It is a set of skills, qualities, and behaviours that empower individuals to make a positive impact on their teams, organisations, and communities.
While traditional leadership styles often emphasised control and stability, modern leaders understand that fostering a culture of continuous learning and development is essential for organisational success.
"There's never an answer to situations. There will always be a level of uncertainty. Experimentation will always require reflection and learning. In order to do that, you need to create spaces for yourself and others where you can step back, reflect, and have dialogues. That's one of the pressing challenges that exist in organisational structure", highlighted Megan.
Modern leaders, Megan and Des emphasised, encourage their teams to embrace challenges, learn from failures, and seek out new opportunities for growth.
They also highlighted that today's workforce seeks leaders who are genuine, transparent, and aligned with their values. Authentic leaders are not afraid to show vulnerability, admit mistakes, and build trust through open communication.
"During the pandemic, we saw the limitations of leaders. We need leaders who respond to what's in front of them, and have the humility to admit that they don't have all the answers. We need such leaders, more than ever, who can roll up their sleeves and work with other people to solve problems because that's the only way we are going to get through", said Des.
By leading with authenticity, leaders can inspire and motivate their teams, creating a culture of trust and loyalty.
Leading with Empathy and Inclusion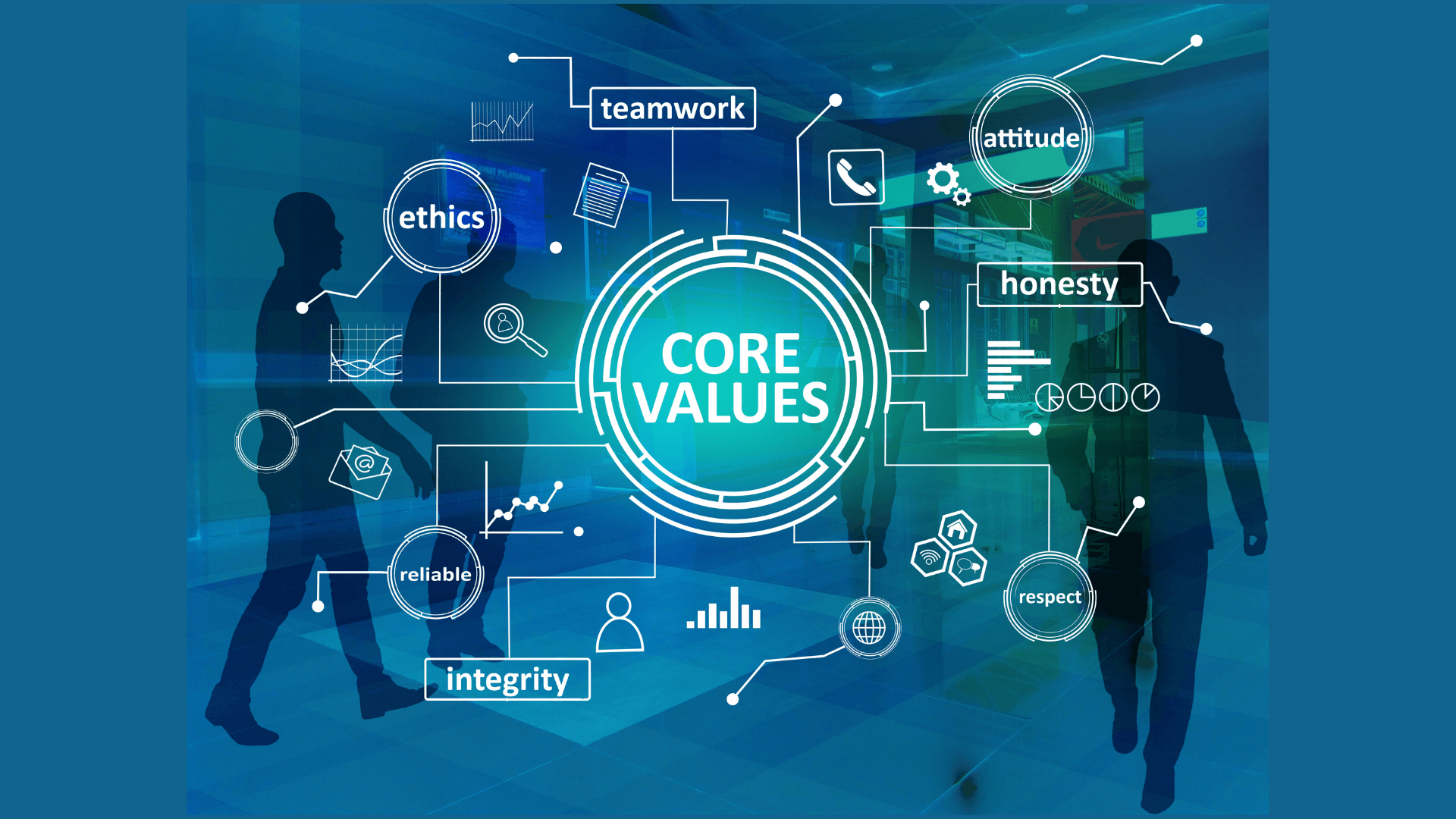 Diversity and inclusion in the workplace are among the most important topics for boardroom discussions, leadership goals, global teams' training agenda, and recruiting framework. 92% of business leaders agree that a strategic workforce education program contributes to the success of their organisation.
In an increasingly diverse and interconnected world, modern leaders recognise and acknowledge that diverse teams bring different perspectives and ideas, leading to greater innovation and creativity. By cultivating an inclusive environment where everyone feels valued and heard, leaders can tap into the full potential of their teams.
Referring to the chapter 'Voice of difference at work' that she contributed for the book, Megan said:
"We now need leaders that recognise that their perspective is partial; that they only know the world in their own experience. So, they definitely have blind spots. In order for a leader to make really good choices, they need to hear and read those blind spots."
She added that empathy also plays a crucial role in understanding the needs and motivations of team members, fostering stronger relationships, and promoting overall well-being.
"If humanity has superpowers, one of them is ingenuity, the ability to solve problems; and empathy, the ability to put into others' shoes and care about each other", she told Dinis.
Adapting to post-COVID-19 trends
The COVID-19 pandemic has accelerated the trend like digital transformation, and remote and distributed workforces. Modern leaders must adapt to this new reality by providing the necessary support, resources, and flexibility for remote teams to thrive.
"In a world that's changing very rapidly, leaders need eyes and ears to understand what's really going on in the world and what's the context of leadership", said Megan.
As organisations transition to the post-COVID era, leaders continue to evolve, embracing resilience, agility, and forward-thinking strategies to thrive in the face of uncertainty and drive their teams towards success.
To watch the full interview, click here.
To watch more interviews from Dinis Guarda YouTube podcast, click here.
About citiesabc.com
https://twitter.com/citiesabc_
https://www.instagram.com/citiesabc
About openbusinesscouncil.org
https://www.openbusinesscouncil.org/
https://twitter.com/openbusinesshq
About fashionabc.org
https://www.instagram.com/fashionabcorg/
About Dinis Guarda
https://twitter.com/dinisguarda
https://www.instagram.com/dinisguarda_/
https://openbusinesscouncil.org/wiki/dinis-guarda