Summary
Megan Reitz is Professor of Leadership and Dialogue at Hult Business School. She is listed on the Thinkers50 ranking of global management thinkers, and HR Magazine Most Influential Listing. She was also recently shortlisted for both the Radar and Breakthrough Idea Awards.
Megan writes, speaks and consults in the areas of leadership, dialogue, mindfulness, culture, change, coaching and team effectiveness. She is author of 'Mind Time' and 'Dialogue in Organizations' and 'Speak Up: Say what needs to be said and hear what needs to be heard' for Financial Times Publishing, which was shortlisted for CMI Management Book of the Year 2020.
Megan is a PhD in leadership and dialogue from Cranfield School of Management. Her doctoral work focused on how leadership and dialogue are constructed in organisations and serves as a call to examine and inquire into the quality of our relationships within organisational settings.
Her other academic qualifications include MSc in Change Agent Skills and Strategies from the University of Surrey, MRes in Leadership from the Cranfield School of Management, and MA in Land Economy from the University of Cambridge.
Her research focuses on the connection of mindfulness practice to leadership capacities in the 21st Century and the capability of facilitating 'speaking truth to power' in organisations.
Megan founded Reitz Consulting, where she works with a number of international clients bringing her research to organisations through facilitation, teaching and speaking.
Megan's business background includes consulting in Deloitte's People and Change Service area. She worked as an analyst in the strategy consulting arm of Computer Science Corporation and in supplier strategy and relationship management for NTL and the internet start-up, boo.com.
Biography
Megan's career began in 1997 when she joined The Kalchas Group as a Consultant. During her two years with the company, she honed her skills in advising organisations on various strategic and operational matters, gaining valuable insights into the business landscape.
In 1999, Megan took on the role of Director of Supplier Strategy at boo.com, where she made notable contributions to the development of supplier relationships and strategic planning. Her work at boo.com provided her with valuable experience in managing complex business dynamics and navigating the challenges of the e-commerce industry.
Following her time at boo.com, Megan transitioned to Deloitte in 2000, where she served as a Manager for six years. Her role at Deloitte allowed her to further expand her expertise in organisational strategy, change management, and leadership development. During this period, Megan made significant contributions to client engagements and played a pivotal role in guiding organisations through transformational initiatives.
In 2006, Megan joined Ashridge Executive Education at Hult International Business School as a Professor of Leadership and Dialogue, a position she holds to this day. As a professor, she has been instrumental in shaping the understanding and practice of leadership and dialogue within the business world. Her research and teaching have made a lasting impact on leaders and organisations seeking to cultivate more inclusive and effective communication practices.
Alongside her role at Ashridge, Megan founded Reitz Consulting in 2012, where she serves as the Director and Founder. Through Reitz Consulting, she offers her expertise to organisations seeking to develop effective leadership practices, improve communication, and foster meaningful dialogue. Her consulting work has positively influenced numerous organisations, helping them navigate complex challenges and develop thriving organisational cultures.
Megan was a Doctoral Researcher at Cranfield University from 2009 to 2014. Her doctoral research focused on exploring the dynamics of organisational conversations and their impact on leadership effectiveness, further solidifying her expertise in the field.
Published books-Megan Reitz
In her article "Don't ban politics at work," published in Harvard Business Review in 2021, Megan challenges the notion of avoiding political discussions in the workplace. She argues that allowing respectful political conversations can lead to increased employee engagement and a better understanding of diverse perspectives.
Another notable article, "The Wrong Way to Respond to Employee Activism" (Harvard Business Review, 2021), highlights the importance of addressing employee activism constructively. Megan emphasises the need for organisations to listen, engage, and understand the underlying motivations behind employee activism rather than simply reacting defensively or suppressing it.
Megan's work also delves into the significance of mindfulness in the workplace. In "Why your team should practise collective mindfulness" (Harvard Business Review, 2020), she explores the benefits of collective mindfulness for teams, including improved collaboration, decision-making, and well-being.
Addressing a crucial but often overlooked topic, Megan discusses menopause in the workplace in her article "Is menopause a taboo in your organisation?" (Harvard Business Review, 2020). She highlights the importance of creating supportive environments and implementing policies that accommodate and empower individuals experiencing menopause.
Furthermore, Megan's research on leadership and communication is evident in her book "Speak Up: Say what needs to be said and hear what needs to be heard" (FT Publishing, 2019). In this book, she provides insights and practical guidance on fostering open and honest communication within organisations, emphasising the importance of psychological safety and creating an environment where diverse voices are heard.
---
Vision
Megan Reitz envisions a world where leadership is built on authentic dialogue and mindfulness. She believes in the power of dialogue to create positive change, foster strong relationships, and enhance team effectiveness.
Megan's research and expertise in mindfulness practice and speaking truth to power align with her vision for leadership in the 21st century. She aims to bridge the gap between personal and professional development by integrating mindfulness into leadership capacities. By encouraging individuals to develop self-awareness and engage in open, honest conversations, she envisions a culture where speaking up is valued, diversity is embraced, and organizations thrive.
According to her website:
"My passion and curiosity centres around the quality of how we meet, see, hear, speak, learn with and encounter one another in organisational systems and how we might encourage dialogue which is more humane and which enables us, our colleagues and our society to flourish."
---
Recognition and Awards
Megan Reitz is ranked among the top 50 management thinkers globally by Thinkers50, highlighting her influence and expertise in the industry. Additionally, she has been listed on the HR Most Influential list of Thinkers, further underscoring her impact and thought leadership in the human resources domain. Megan's research on "Speaking truth to Power," conducted in collaboration with John Higgins, has garnered widespread attention and acclaim. Their work, which examines the dynamics of power and its impact on enabling or silencing others, has been featured in five articles published in the prestigious Harvard Business Review. This research also forms the basis of their book, "Speak Up: Say what needs to be said and hear what needs to be heard," published by Financial Times Publishing. The book's recognition includes being shortlisted for the CMI Management Book of the Year 2020, further highlighting its significance and contribution to the field. In collaboration with Michael Chaskalson, Megan has delved into the realm of mindful leadership. Their research on this subject has been published in Harvard Business Review and has gained attention in Forbes Magazine. Their book, "Mind Time: How Ten Mindful Minutes can enhance your work, health and happiness," published by Harper Thorsons, further explores the intersection of mindfulness and leadership, providing valuable insights and practices for enhancing personal and professional well-being. Furthermore, Megan Reitz is the author of "Dialogue in Organizations: Developing Relational Leadership," a book published by Palgrave Macmillan. This publication offers valuable insights into fostering effective dialogue and relational leadership within organizational settings, providing a framework for building strong relationships and driving positive change.
---
References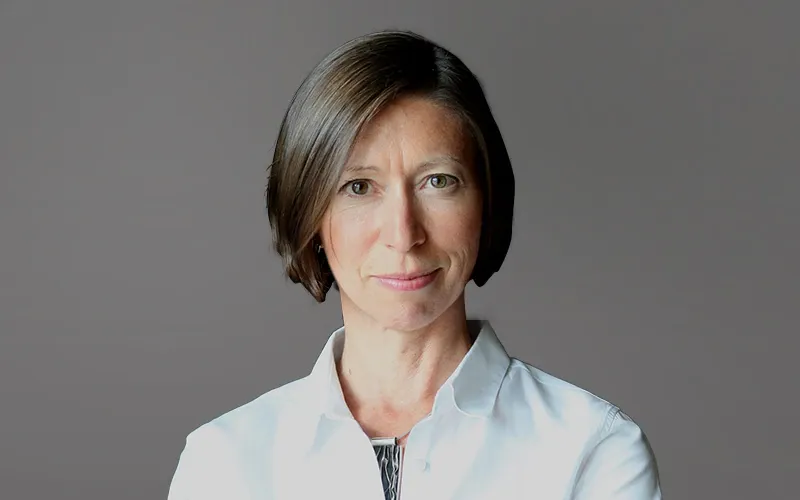 Occupation
Facilitator, teacher, speaker, executive coach, researcher, author, podcaster
Known for
Professor of Leadership and Dialogue (Ashridge Executive Education, part of Hult International Business School)
Accolades
Top 50 Management Thinkers in the world (Thinkers50), HR Most Influential List of Thinkers (HR Magazine)
Education
MA (Land Economy, Cambridge University), Masters (Change Agent Skills and Strategies, Surrey University), MRes (Cranfield School of Management), PhD (Leadership and Dialogue, Cranfield School of Management)