Intellect Horizon is a 24-hour digital conference scheduled for October 28, 2023. With eminent speakers from renowned institutions such as the Asia School of Business, MIT, Oxford, Cornell, XBOX, and more, Intellect Horizon is supported by accelerators and incubators like Starshot Startups and Hubspot.
As the emerging world of technology evolves, it brings forth newer levels of immersion, accentuated by technologies like extended reality and artificial intelligence (AI). These Web 3.0 technologies are disrupting the traditional way of conducting business, allowing for decentralized, secure, and transparent transactions across the globe.
The Intellect Horizon Conference 2023 is an opportunity to interact with these innovations under the guidance of experts and connect with industry leaders, startups, and influential figures from across the globe.
Eminent speakers from global institutions such as the Asia School of Business, Dragonscale AI, University of Oxford, MIT, Cornell, National University Singapore, University of Waterloo, and many others will attend the conference, sharing their invaluable insights.
The event will also welcome some of the recruiters like Matt Barney and Adrian-Oliviu Cercel, world visionary leaders like Dinis Guarda and Douglas McCready, and academic maestros like Aaron D, Dr Sepi Chakaveh and Matthew Weait, and disruptive startups like the ones by Michelle Gordon and Bianca Bauer.
The events at Intellect Horizon
The Intellect Horizon Conference brings with itself a wide array of engaging events and activities designed to captivate and inspire attendees. One of the highlights is the Web3 Security Workshop, where participants can delve into crucial topics surrounding cybersecurity in the Web3 space. Experts will discuss strategies for safeguarding digital assets, securing Web3 products, and emphasize the importance of code security. It is an opportunity to gain valuable insights and stay abreast of the latest advancements in the field.
A Fireside Chat is also on the agenda, providing a platform to explore the future of Web3 security protocols and AI-driven tools. Participants can expect thought-provoking discussions on advanced cryptographic techniques, the ever-evolving landscape of smart contract platforms, and how artificial intelligence can enhance security measures.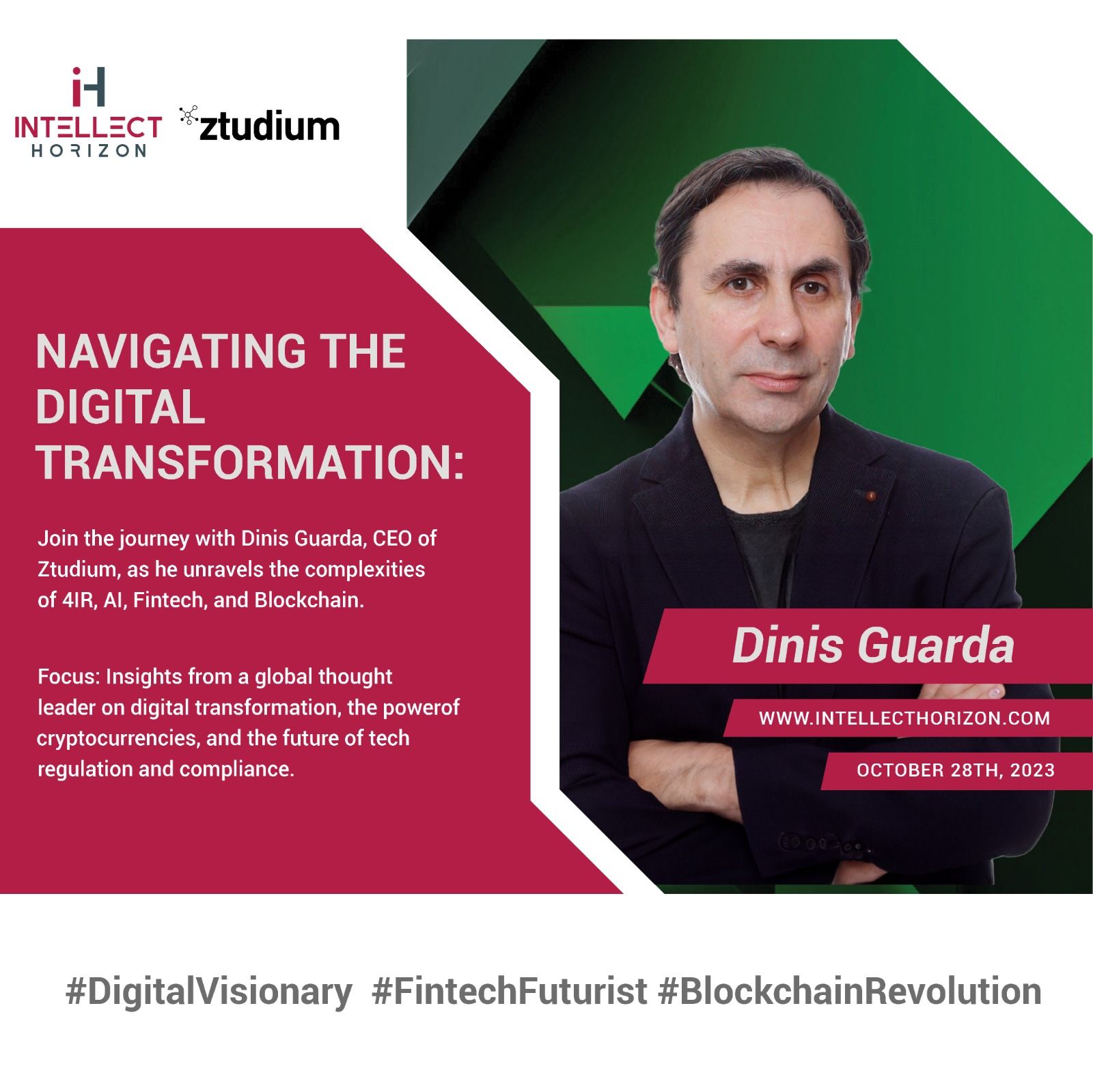 For those interested in the intersection of artificial intelligence and cybersecurity, the session on AI/ML in Cybersecurity promises deep exploration. Topics such as AI-powered threat intelligence, behavioral analytics, deep fake detection, and digital identity verification will be covered. Attendees will also have the opportunity to learn about the application of Natural Language Processing (NLP) in cyber threat intelligence, offering valuable insights into this rapidly evolving field.
Cyber Clash is an event where AI bots navigate intricate battle arenas, showcasing the incredible possibilities of AI, Web3, and XR technologies. This high-octane experience brings digital and physical individuals to a unified teamwork and showcase their diverse skill sets.
The conference also provides valuable opportunities for aspiring entrepreneurs to showcase their innovative ideas and business models at an event partnered by Starshot Startups. Participants can pitch their innovative ideas to funders and a global audience, opening doors for potential collaborations and investment possibilities. Similarly, Starship Seekers offers a platform for individuals to find their next crew and company in the technology field, fostering connections that can propel careers and ideas forward.
Intellect Horizon: An opportunity to experience Web 3.0 technologies
Intellect Horizon is not just an ordinary conference; it provides attendees with a unique and unparalleled opportunity to immerse themselves in the world of Web 3.0 technologies. Through engaging workshops, thought-provoking sessions, and other engaging activities, Intellect Horizon offers a firsthand experience of the power and potential of Web 3.0.
Whether it's exploring the future of cybersecurity, witnessing AI bots conquer battle arenas, or pitching groundbreaking ideas to a global audience, this conference provides a chance to engage with and understand the cutting-edge technologies that are shaping our digital future.