Turkey
Country
Summary
Koç Holding is the largest industrial conglomerate in Turkey, and the only company in the country to be listed on the Fortune Global 500 as of 2016. The company, headquartered in Nakkastepe, Istanbul, is controlled by the Koç family, one of Turkey's wealthiest families.
The company was formed in 1963 when founder Vehbi Koç, who established his first firm in 1926, combined all the companies bearing his name into Koç Holding.
The shares of 16 Koç Group companies are traded on the Istanbul Stock Exchange. Together, the groups comprise 113 companies, 90,000 employees, and 14,000 dealers, agencies, and after-sales services people.
Koç Holding is Turkey's leading investment holding company and Koç Group is Turkey's largest industrial and services group in terms of revenues, exports, number of employees, taxes paid and market capitalisation.
Koç Group's combined revenues correspond to 9% of Turkey's GDP and exports account for 7% of Turkey's total exports. As of 31 December 2022, Koç Holding and our publicly traded companies, which comprise approximately 90% of our net asset value, accounted for 19% of the total market capitalisation of the companies listed on Borsa Istanbul 100 Index.
Following 70% CAGR in consolidated net profit in the last five years, Koç Holding is the only Turkish company in Fortune Global 500.
---
History
In 1917, at the age of 16, Vehbi Koç persuaded his father to open a small grocery store in Ankara, marking the humble beginnings of the Koç Group of Companies. As Ankara became the capital of Republic of Turkey in 1923, construction activities flourished in the region, and Vehbi Koç expanded his business to include construction materials and hardware.
On May 31, 1926, the store was officially registered as Koçzade Ahmet Vehbi, marking the official establishment date of the Koç Group of Companies. Despite the difficult economic conditions of post-war Turkey, the company further expanded when Vehbi Koç relocated to Istanbul, leveraging the city's more favorable economic environment, undertaking contracting tasks, and expanding its range of activities through various dealerships and agencies.
During the 1940s, Vehbi Koç recognised the limitations of local know-how and technologies in Turkey and sought international partnerships and license agreements to overcome these shortcomings. As the Republic of Turkey embraced industrialisation, Koç established the first light bulb company in partnership with General Electric, marking a significant step towards manufacturing in the country.
In the 1950s, Koç Group of Companies invested in manufacturing companies and expanded its distribution network throughout Turkey. These efforts contributed to the industrialisation and development of the nation, leading to the establishment of several groundbreaking manufacturing plants, including automobile, tractor, truck, light bulb, refrigerator, and washing machine factories through license agreements and partnerships with international players.
Koç Group of Companies continued to diversify its manufacturing reach, expanding into various sectors such as textiles, heating equipment, automotive sub-industries, and food production. Over the years, the company made significant acquisitions and mergers, including Tüpras, SEK, and Koçbank-Yapi Kredi merger, solidifying its presence in the industrial landscape of Turkey.
Koç Group of Companies expanded its international presence by establishing Beko Voltas in India, manufacturing refrigerators for the Indian market.
In 1963, Koç Holding was established as the decision-making body of the group, responsible for defining strategies, coordinating efforts, and guiding the overall direction of the organisation. The establishment of long-term planning units within Koç Holding ensured alignment with the country's development plans.
Vehbi Koç, a proponent of institutionalisation, passed the baton of leadership to his son, Rahmi M. Koç, in 1984, who was succeeded by Mustafa V. Koç in 2003 until his passing in 2016. Presently, Ömer M. Koç holds the position of Chair, while Rahmi M. Koç serves as the Honorary Chair and a member of the Koç Holding Board of Directors, ensuring continuity and stability within the organisation.
---
Mission
The mission of Koç Holding is centered around creating sustainable value for its stakeholders and contributing to the economic and social development of Turkey. The company aims to achieve excellence in all aspects of its business operations while upholding the highest standards of integrity and ethical conduct.
Koç Holding strives to be a leading and trusted organisation, fostering innovation, and delivering superior products and services to meet the evolving needs of its customers. It aims to drive economic growth and generate employment opportunities by investing in diverse industries and promoting entrepreneurship.
Koç Holding recognises its responsibility towards society and actively engages in corporate social responsibility initiatives, contributing to education, healthcare, and environmental sustainability. Through these endeavors, Koç Holding is committed to making a positive and lasting impact on the communities it serves, while ensuring the sustainable growth and success of its business operations.
---
Vision
The vision of Koç Holding encompasses its aspirations for the future as a leading conglomerate in Turkey.
The company is committed to be a globally respected organisation known for its excellence, innovation, and sustainable practices. Koç Holding aims to be a driving force in shaping the future of industries it operates in, while consistently delivering value to its stakeholders. The company envisions itself as a trusted partner and employer of choice, attracting top talent and fostering a culture of continuous learning and growth.
Another crucial aspect of Koç Holding's vision is its commitment to sustainability and social responsibility. It aims to integrate sustainability principles into its business practices, promote environmental stewardship, and support initiatives that address social challenges and contribute to community development.
---
Key Team
Levent Çakiroglu (CEO & Non-Independent Director)
Polat Sen (Chief Financial Officer)
Mehmet Apak (Accounting Director)
Gökhan Erün (President, Banking Group)
Fatih Kemal Ebiçlioglu (President, Consumer Durables)
Yagiz Eyüboglu (President, Energy Group)
Haydar Yenigün (President, Automotive Group)
Özgür Burak Akkol (President, Tourism, Food and Retailing Group)
Kenan Yilmaz (Chief Legal and Compliance Officer)
Umut Günal (Human Resources Director)
Burçin Girit (Corporate Communications and External Affairs Director)
Ufuk Çiplak (Public Affairs Director)
---
Recognition and Awards
Koç Group of Companies is the greatest Group in Turkey with its turnover, exporting activities, share in Istanbul Stock Exchange and the employment opportunities created. From the global perspective, Koç Holding is the only Turkish company listed among the 500 Largest companies. Koç Group of Companies contributing to the growth of the Turkish economy since foundation and responsible for 7% of the export activities of Turkey, now are listed among the greatest industrial companies of Turkey. Additionally, 4 of 10 greatest industrial companies of Turkey are part of the Koç Group of Companies: Tüpras, Ford Otosan, Tofas, Arçelik. In addition to Koç Holding, Ford Otosan, Arçelik and Tofas were included in the "2019 World's Top 2,500 R&D Investors" list of the European Commission.
---
Products and Services
Koç Holding A.S., through its subsidiaries, engages in the energy, automotive, consumer durables, finance, and other businesses in Turkey and internationally.
The company's energy business operates petroleum refineries; distributes petroleum products and liquefied petroleum gases; and generates electricity through hydroelectric, natural gas, coal, thermal, and solar power and other renewable plants. It serves customers under the Akpa, Aygaz, Lipetgaz, Mogaz, Pursu, Aygaz Dogalaz, Demir Export, Ditas, Opet Fuchs, Opet, THY Opet, Tupras, Elektra Bregenz, and Entek brand names.
The company's automotive business provides light commercial vehicles, passenger cars, tractors, buses, and trucks, as well as offers automotive retailing and car rental services. It serves customers under the Ford, Koç Fiat Kredi, Otokar, Avis, Birmot, Budget, Otokoç, Otokoç Otomotiv, Otokoç Sigorta, Alfa Romeo, Ferrari, Fiat, Lancia, Maserati, Otoeksper, Tofas, Case IH, and TürkTraktör.
The company's consumer durables business offers white goods, televisions, and air conditioners under the Arçelik, Beko, Leisure, Arctic, Altus, Grundig, Blomberg, Defy, Elektra Bregenz, Flavel, Arçelik LG, TEE, and WAT brand names.
Its finance business provides various banking and financial products and services that include private banking, factoring, leasing, portfolio management, and credit cards under the Koçfinans, Yapi Kredi Bankasi, Token, akpakoc, Yapi Kredi Faktoring, Yapi Kredi, Yapi Kredi Leasing, Yapi Kredi Kültür Sanat Yayincilik, Yapi Kredi Portföy Yönetimi, Yapi Kredi Yatirim, and Yapi Kredi Koray brand names.
The company's other business offers tomato products and pastes, canned pickles, and ketchups; and pasteurized milk, as well as do it yourself retailing, marina, tourism, and information technology services under various brand names.
---
References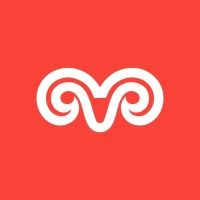 Polat Sen (Chief Financial Officer)
Mehmet Apak (Accounting Director)
Gökhan Erün (President, Banking Group)
Fatih Kemal Ebiçlioglu (President, Consumer Durables)
Yagiz Eyüboglu (President, Energy Group)
Haydar Yenigün (President, Automotive Group)
Özgür Burak Akkol (President, Tourism, Food and Retailing Group)
Kenan Yilmaz (Chief Legal and Compliance Officer)
Umut Günal (Human Resources Director)
Burçin Girit (Corporate Communications and External Affairs Director)
Ufuk Çiplak (Public Affairs Director)
Industries
Energy and Utilities
Financial and Banking
Industrial Manufacturing
Products/ Services
Energy, automotive, consumer durables, finance, retail, construction, tourism, shipping, defense, information technology, investment, food
Number of Employees
Above 50,000
Headquarters
Nakkastepe, Azizbey Sokak, No:1, Kuzguncuk 34674, Istanbul / Turkey
Company Type
Public Limited Company
Company Registration
29800/85714