United States
Country
Summary
General Electric (GE) is an American multinational conglomerate corporation that operates in various industries including aviation, power, renewable energy, healthcare, and finance. The company was founded in 1892 and is headquartered in Boston, Massachusetts. GE has a long and rich history as one of the largest and most influential companies in the world.
Throughout its history, GE has been a leader in technological innovation and has been involved in many landmark developments in the fields of electrification, transportation, and communication. The company's early years were focused on the development of electrical products and services, and over time it has expanded its operations to include a wide range of industries.
In the 20th century, GE was one of the largest and most diversified corporations in the world and played a key role in shaping the American economy. However, in recent years, the company has faced challenges, including declining profits and reduced market share, leading to a major restructuring of its operations.
Today, GE is a publicly traded company and is listed on the New York Stock Exchange (NYSE). The company has a market capitalization of several hundred billion dollars and is widely held by a variety of institutional and individual investors. Despite its recent challenges, GE remains one of the largest and most influential companies in the world and is committed to driving innovation and growth in the industries it serves.
---
History
General Electric Company (GE) is one of the oldest and largest conglomerates in the United States. It has been a major player in the industrial, financial and energy industries for more than a century. Throughout its history, GE has experienced many notable events, from its founding to its recent transformation into a digital industrial company.
In 1892, Thomas Edison, Charles Coffin, and other investors founded the Edison General Electric Company, the predecessor of GE. Starting from the humble beginnings of Edison's invention of the light bulb, the company rapidly grew, acquiring several companies and expanding into new industries.
In 1909, GE created the first public relations department in the United States, making the company a leader in the field of corporate communications. During World War I, the company produced a range of military equipment, including aircraft engines and artillery shells.
In 1930, GE launched the first industrial research laboratory, which was the first of its kind and helped shape the future of the company. During World War II, GE produced a range of products for the war effort, including the first jet engine.
In the 1950s, GE launched its first consumer products, including refrigerators, washing machines, and television sets. These products became some of the most popular of the era and helped GE become one of the largest consumer products companies in the world.
In 1985, GE acquired RCA Corporation and the NBC television network. This marked a major shift in the company's focus from industrial products to consumer products and services.
In the 2000s, GE began its transformation into a digital industrial company, investing heavily in digital technology and launching new products and services such as Predix, a cloud-based platform for the Industrial Internet of Things.
Today, GE is a leader in the digital industrial revolution and is continuing to innovate and transform its products and services. It remains one of the largest and most influential companies in the world. With operations in more than 100 countries. Its products and services are used in a variety of industries, ranging from aerospace and defence to renewable energy and healthcare. The company employs more than 330,000 people worldwide and is a major force in the global economy.
---
Mission
General Electric Company's corporate mission is "to invent the next industrial era, to build, move, power and cure the world."
---
Vision
General Electric Company's corporate vision is "to become the world's premier digital industrial company, transforming industry with software-defined machines and solutions that are connected, responsive and predictive." In addition to this corporate vision statement, GE specifies that these machines and solutions are for "executing critical outcomes for our customers."
---
Key Team
H. Lawrence Culp Jr. (Chairman & CEO)
Vic Abate (Senior Vice President & CTO)
Nancy Anderson (Vice President & CIO)
Linda Boff (Chief Marketing Officer & Vice President)
Patrcik Byrne (Senior Vice President & Operation Transformation)
Kevin Cox (Chief Human Resources Officer)
Tara DeJulio (Vice President & Chief Communication Officer)
Carolina Dybeck Happe (Vice President & Chief Financial Officer)
---
Recognition and Awards
In 2011, Fortune ranked GE the sixth-largest firm in the U.S.,and the 14th-most profitable. Other rankings for 2011–2012 include the following: #18 company for leaders (Fortune). #82 green company (Newsweek). #91 most admired company (Fortune). #19 most innovative company (Fast Company). In 2013, GE received a National Jefferson Award for Outstanding Service by a Major Corporation. As of 2016, GE had appeared on the Fortune 500 list for 22 years and held the 11th rank. As of 2022, GE ranks on the Fortune 500 list holding the 48th rank.
---
References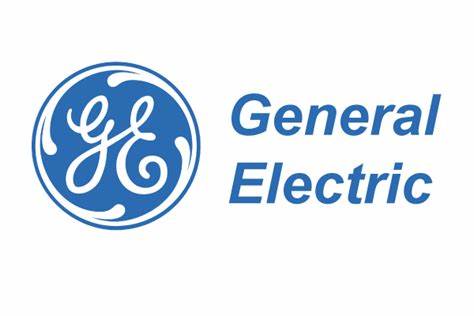 H. Lawrence Culp Jr.  (Chairman & CEO)
Products/ Services
Aircraft engines,Electrical distribution,Energy,Finance, Health care, Software, Wind turbines
Number of Employees
Above 50,000
Headquarters
5 Necco St, Boston, MA 02210, United States
Company Registration
SEC CIK #0000040545