Summary
Jonny Fry is a researcher, thought leader, blockchain, Crypto economics, ICO, and funds specialist. With over 25 years of experience, he is a proven leader and manager, having established and floated Premier Asset Management Plc on the London Stock Exchange with over £1 Billion under management. He was also recognised as Influencer of the Year at the CryptoAM 2022 awards.
Currently, he is the CEO of TeamBlockchain, a UK-based international influencer network that works with a range of service providers such as lawyers, accountants, exchanges, custody, insurance providers, and private and public companies to offer thought leadership, incisive analysis, and strategy.
He is also the Non-Executive Chairman of Gem Cap UK Ltd. that works with fund managers predominantly from the UK and USA assisting them with strategy marketing and distribution.
Jonny's expertise has positioned him as a trusted voice within the blockchain community. He co-founded The British Blockchain Frontier Technology Association (BBFTA), a growing network of experts, influencers, decision makers and entrepreneurs dedicated to increasing the understanding and adoption of blockchain and other frontier technologies.
Jonny is also a sought-after speaker and the Editor of Digital Bytes, a renowned publication providing in-depth analysis of blockchain and digital asset sectors. He is also co-founder of Lifesci, a new blockchain / AI / Crypto consumer lifestyle and healthcare search engine, with Dinis Guarda, Ajan Reginald and Professor Martin Evans, Nobel of medicine.
As a prominent figure in the blockchain community, Jonny Fry has been a regular speaker on various topics related to financial innovation. His expertise in ICOs, tokenomics, and crypto funds has allowed him to offer valuable insights to audiences worldwide.
Biography
A graduate from University of West London, Fry's journey began in 1988 when he assumed the role of CEO at Premier Asset Management plc. During his 18 years and 11 months tenure, he displayed exceptional leadership skills and took the company public on the London Stock Exchange. His deep understanding of the UK investment industry, including intermediary markets, FSA regulations, and stock broking, further solidified his reputation as a visionary leader.
In 2007, Fry founded Integratis, where he took on the role of Project Development Manager. With a keen eye for innovation, he harnessed his expertise to provide specialised equipment design for global clients, resulting in decreased manufacturing costs, accelerated sample production, and enhanced customer customisation options. His role at Integratis showcased his ability to drive disruptive technology solutions and cater to diverse business needs.
Fry's remarkable journey continued in 2015 as he stepped into the role of Managing Director at Trichord Ltd. During his one year and seven months at Trichord, he spearheaded a technology-driven approach to customized product solutions. By designing specialized equipment and reducing manufacturing costs, he once again demonstrated his knack for revolutionizing industries through cutting-edge technology.
His leadership prowess led him to become CEO at Wills and Co Stockbrokers Ltd in 2007, where he assessed the viability of the business and liaised with the FSA to shape future strategies. Subsequently, he became the CEO of GemCap, leveraging his strategic insights to collaborate with UK and USA fund managers, support strategy and marketing, and oversee UCITS administration and compliance through the Dublin subsidiary.
In 2016, Fry co-founded TeamBlockchain Ltd, where he currently serves as CEO. Through his dynamic leadership, the company has been at the forefront of the blockchain revolution, driving innovation, and fostering collaboration in the realm of emerging technologies. He also co-founded The Frontier Technologies Association, reflecting his commitment to promoting the advancement of transformative technologies.
Fry's influence extends beyond his roles in various companies. He has consistently demonstrated a deep understanding of the intersection of finance, technology, and entrepreneurship. As an expert communicator and presenter, he inspires passion in others, fostering collaboration and innovation. His remarkable journey and multifaceted expertise continue to shape the landscape of modern business and technology, making him a prominent figure in the global business community.
Jonny Fry is an esteemed CEO, blockchain specialist, and influencer in the field of digital assets. He was honored with the Influencer of the Year award at the CryptoAM 2022 awards, recognising his exceptional contributions to the industry. Additionally, Jonny serves as the Editor of Digital Bytes, a renowned publication that provides in-depth analysis of the blockchain and digital asset sectors, including comprehensive case studies.

Jonny Fry founded Premier Asset Management Plc, a mutual fund company, and served as its CEO for over 20 years. Under his leadership, the company achieved remarkable growth and was successfully listed on the London Stock Exchange. This experience further solidified his position as a seasoned executive in the financial industry.
As the CEO of TeamBlockchain Ltd, Jonny Fry created an international influencer network in the United Kingdom. Collaborating with Thomas Power, he established this network in 2016 to promote blockchain, crypto economics, ICOs, and funds. The network has played a significant role in educating and connecting individuals and organisations within the blockchain space.
Furthermore, Jonny Fry's expertise extends to managing corporate and reputational risk, as well as working closely with the press. He has firsthand experience in handling these areas for various organisations, ensuring their reputation and public image are effectively managed.
Jonny Fry also holds the position of Non-Executive Chairman at Gemini Capital, a company that serves as the majority owner of a regulated fund administration platform regulated by the Central Bank of Ireland in Dublin. This role showcases his leadership and involvement in driving successful business operations.
Jonny Fry has been an advisor for several companies, providing valuable guidance on strategic growth and risk management. He has served on the boards of regulated and unregulated companies, both in the UK and internationally, spanning across diverse industries.
---
Vision
Jonny Fry envisions a future where technological innovation transforms industries and empowers individuals on a global scale. With a keen understanding of the potential that emerging technologies, such as blockchain and AI, hold, he strives to foster collaboration and drive positive change. His vision encompasses a world where digital assets, powered by blockchain, democratise ownership, leveling the playing field for people from diverse backgrounds to participate in investment and wealth creation.
At the heart of Fry's vision lies the belief that technology can enhance accessibility, transparency, and fairness across various sectors. He envisions a future where blockchain's scalability and speed solve complex problems, driving efficiency and reducing costs. Through his leadership, Fry aims to champion regulations that establish trust and transparency in the realm of digital assets, ensuring a secure environment for investors and users.
---
Recognition and Awards
Jonny Fry's remarkable contributions to the fields of finance, technology, and innovation have earned him a series of well-deserved awards and recognitions. As the CEO and Co-Founder of TeamBlockchain Ltd, Fry's expertise in blockchain and his commitment to fostering collaboration have been widely acknowledged. His profound impact has been recognized through his influential role as an Innovator of the Year nominee at the prestigious CryptoAM 2022 Awards. Fry's versatile talents extend beyond blockchain, evident in his position as the Non-Executive Chairman of GemCap, where he collaborates with UK and USA fund managers to drive strategic marketing and distribution efforts. His contributions to the financial sector have been acknowledged through his recognition as an industry expert with over 25 years of practical experience. Fry's dedication to the advancement of technology is evident through his role as a Co-Founder of The Frontier Technologies Association.
---
References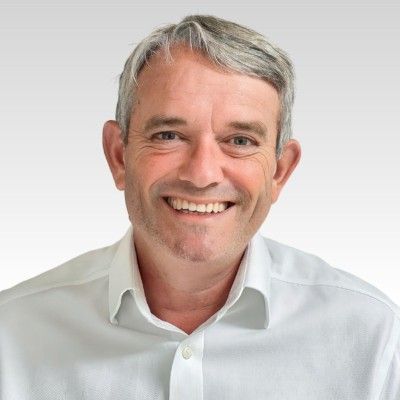 Occupation
researcher, thought leader, blockchain, Crypto economics, ICO, funds specialist
Known for
Digital Bytes Weekly Newsletter (Editor)
Accolades
Influencer of the Year (CryptoAM 2022 Awards), Patent (Dye Sublimation
Education
Bachelor's (Business Studies, University of West London