After the success of 2017's Visual Thinking, author Willemien Brand noticed that people enjoy discovering how easy it is to use drawings in business communication. But they still have no guide to satisfy their desire to tell a visual story in a very simple way. That is why the author has now written Visual Doing. This book will fulfill this desire, not by drilling deeper into the advice in the first book, but by 'undeepening' Chapters 3 and 4. These chapters, both about drawing in visual business settings, are now broken down into ready-to-implement skills and tools.
Visual Doing will improve your visual craftsmanship and broaden your skill set. As the author said, this book is about "how to show and share your ideas in a fun, clear and compelling way so you can inspire, engage and activate yourself and others."
It's a practical and accessible handbook for incorporating visual thinking into your daily business and communication. The author leads you through a new range of exercises, techniques and subjects which will help you to tell your own visual story. It takes a look at these subjects from different perspectives: 'me as an individual', 'we as a team' and 'us as a company.' It helps you to clarify complex information, pitch innovative strategies and foster a visual culture within your organisation.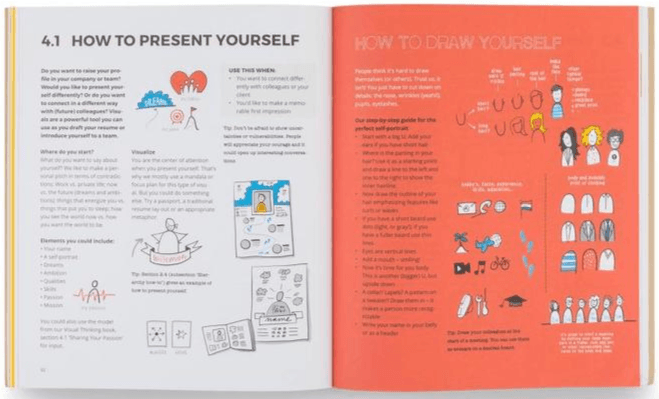 Visual Doing is a practical and accessible handbook for incorporating visual thinking into your daily business and communication
As a follow-up to the bestseller Visual Thinking and the second book Visual Doing, the author is soon releasing two workbooks. These books are great tools to help you kick-start your visual journey and gain the confidence to produce amazing, compelling drawings. The books are crammed with tons of visual exercises, ranging from tracing illustrations to drawing hacks. It will inspire you to design and share your own icons!
Visual Thinking Workbook
Drawing people and interactions, highlights simple ways of drawing people, emotions and interactions. It will hone your drawing skills and give you the confidence to use them in meet­ings or whenever you want to explain something or visualise a situation.
Visual Doing Workbook
Create clear and compelling layouts; focusses on flipcharts and larger, more complex drawings and how to tie together their different elements. It will show you how to grab people's attention and make your ideas stand out by framing your canvas or making sure it has an eye-catching title. Willemien Brand has turned her passion for drawing and design into her life's work. She graduated with distinction from the prestigious Design Academy Eindhoven in the Netherlands and enjoyed an awardwinning career as an industrial designer with ATAG Keukentechniek before setting up the successful design studios Buro BRAND and BRAND Business. To be able to help other people unleash their creativity and use it to achieve better results in their work gives her joy and renews her passion for drawing. Now she shares this passion with companies throughout the world as one of the leading ?gures in the visual communication revolution.
---
Visual DoingVisual Doing
Visual Doing
By Willemien Brand
Out Now
Published by BIS Publishers
ISBN: 978 90 6369 499 9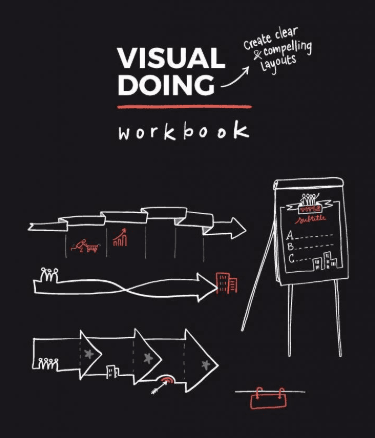 Visual Doing Workbook
Visual Doing Workbook
By Willemien Brand
Out Now
Published by BIS Publishers
ISBN: 978 90 6369 500 2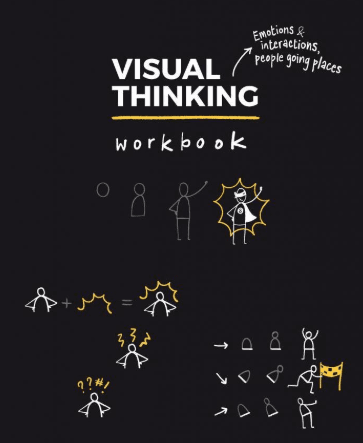 Visual Thinking Workbook
Visual Thinking Workbook
By Willemien Brand
Out Now
Published by BIS Publishers
ISBN: 978 90 6369 511 8