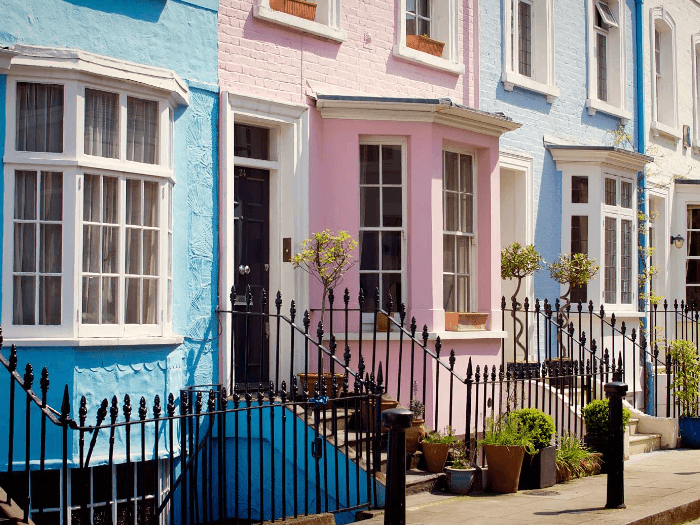 Equifax survey reveals that 47% of consumers will shift to a fixed rate mortgage to combat an interest rate rise
The Bank of England has cut its growth forecast, prompting some experts to suggest that interest rates may rise sooner than expected.* In a 2015 survey**, Equifax, the credit information provider, found that nearly half (47%) of homeowners would move to a fixed rate mortgage if interest rates rise. It is therefore reminding homeowners to check their credit report before making any applications. By understanding the role their credit information plays, consumers can improve their chances of getting the best mortgage rates.
"The Bank of England's latest growth forecast may well prompt  some homeowners to review  their current mortgage and, perhaps look around for a better deal to try to lock in the lowest rate before the increases hit," explains Lisa Hardstaff, credit information expert at Equifax. "It seems that most experts think the only way is up for interest rates. Indeed, some expect the first increase to hit as soon as November.*
So it could make sense for consumers to think about moving to a fixed rate now.  Any homeowners planning to change their mortgage should ensure their credit report accurately reflects their financial position.
"Lenders typically use an individual's credit information during their assessment of a consumer's ability to afford a loan and pay it back. We suggest that anyone considering applying for a mortgage should check their credit report at least 6 months before submitting their application.  This will enable them to ensure that any changes that might need to be made, such as updating their electoral registration, can be done. It can take up to three months for electoral roll information to appear on a credit report so individuals need to make sure they give themselves plenty of time, especially if rates are due to rise in November."
The Equifax Credit Report is accessible for 30 days free simply by logging onto www.equifax.co.uk/Products/credit/credit-report. If customers do not cancel before the end of the 30 Day Free Trial, the service will continue at £9.95 per month, giving them unlimited online access to their credit information and weekly alerts on any changes to their credit file. It also includes an online dispute facility to help them correct any errors on their credit file simply and quickly. About Equifax Equifax, Inc. ("Equifax") powers the financial future of individuals and organizations around the world. Using the combined strength of unique trusted data, technology and innovative analytics, Equifax has grown from a consumer credit company into a leading provider of insights and knowledge that helps its customers make informed decisions. The company organizes, assimilates and analyses data on more than 800 million consumers and more than 88 million businesses worldwide, and its databases include employee data contributed from more than 5,000 employers. Headquartered in Atlanta, Ga., Equifax operates or has investments in 24 countries in North America, Central and South America, Europe and the Asia Pacific region. It is a member of Standard & Poor's (S&P) 500® Index, and its common stock is traded on the New York Stock Exchange (NYSE) under the symbol EFX. Equifax employs approximately 9,200 employees worldwide. Some noteworthy achievements for the company include: Ranked 13 on the American Banker FinTech Forward list (2015); named a Top Technology Provider on the FinTech 100 list (2004-2015); named an InformationWeek Elite 100 Winner (2014-2015); named a Top Workplace by Atlanta Journal Constitution (2013-2015); named one of Fortune's World's Most Admired Companies (2011-2015); named one of Forbes' World's 100 Most Innovative Companies (2015). For more information, visit www.equifax.com