United States
Country
Summary
Zoom is a software company that offers a communications platform that connects people through video, voice, chat, and content sharing. It has an easy, reliable cloud platform for video and audio conferencing, collaboration, chat, and webinars across mobile devices, desktops, telephones, and room systems.
Zoom unifies cloud video conferencing, simple online meetings, and group messaging into one easy-to-use platform. The company's mission is to create a people-centric cloud service that transforms the real-time collaboration experience and improves the quality and effectiveness of communications. Zoom was founded in 2011 and is headquartered in San Jose, California, United States.
During the COVID-19 pandemic, there was a major increase in the use of Zoom for remote work, distance education, and online social relations.
---
History
2011: In April 2011, Zoom began its journey. Eric Yuan left Cisco with 40 engineers to start a new company, originally named Saasbee, Inc.
2012: In May, the company changed its name to Zoom, influenced by Thacher Hurd's children's book Zoom City. The very first version of Zoom was released on August 22. In September, Zoom launched a beta version that could host conferences with up to 15 video participants. By November, the company signed Stanford University as its first customer.
2013: In January, Zoom 1.0 was released to the world. By July 2013, Zoom established partnerships with B2B collaboration software providers, such as Redbooth (then Teambox), and also created a program named Works with Zoom, which established partnerships with Logitech, Vaddio, and InFocus. In September, Zoom raised $6.5 million as part of its Series B round led by Horizons Ventures. Zoom experienced strong growth throughout the year.
2014: In August, Zoom unveiled its Video Webinar platform. Throughout the year, many of the industry's most powerful incumbents soon found themselves on the defensive. Surprisingly, for a company growing as quickly as Zoom was, the company made very few major updates to the product. Similar to the launch of the core Zoom product, the timing of the launch of Zoom Video Webinars was perfect. It was around 2014 when marketers––and content marketers in particular––began to figure out that webinars could be a powerfully effective lead-generation strategy.
2015: On February 4, the company received US$30 million in Series C funding from investors including Emergence Capital, Horizons Ventures (Li Ka-Shing), Qualcomm Ventures, Jerry Yang, and Patrick Soon-Shiong. In November, former president of RingCentral David Berman was named president of the company, and Peter Gassner, the founder and CEO of Veeva Systems, joined Zoom's board of directors. One of the most significant updates to the core product to date came in December, with the introduction of Breakout Rooms. At first, it could only host 15 people, and by 2015 could host one thousand business customers.
2016: In July, Zoom introduced virtual backgrounds to the core product. Gartner (a global research company) had named Zoom a leader in its Magic Quadrant for Web Conferencing. Also this year, Zoom entered into a three-year partnership with the Warriors. The company achieved profitability in Q3. Thanks to strong customer and revenue growth, Zoom ended the year in a very enviable position.
2017: In January, the company raised US$100 million in Series D funding from Sequoia Capital at a US$1 billion valuation, making it a unicorn. In April, Zoom launched a scalable telehealth product allowing doctors to host remote consultations with patients. From September 25–27, Zoom hosted Zoomtopia 2017, its first annual user conference. Zoom kept the feature updates coming late this year when the company announced several new features in December.
2018: The Zoom app marketplace launched, housing various Zoom integrations to enhance the work experience within Zoom.
2019: In late June, Logitech released its Room Solutions for Zoom Rooms hardware line. However, Zoom's frantic pace of feature development took a backseat in July, when the company was rocked by news of a zero-day security exploit in Zoom's OS X code. After releasing some minor updates to screen-sharing and Breakout Rooms in August, Zoom updated the core product again in September. As well, the business went public and was valued at sixteen billion dollars by the end of the day of its initial public offering. Zoom announced that, as of Q3, simultaneous real-time translation services would be supported. "Money is not going to bring me happiness," Yuan said in 2019. "Millennials grew up realizing that they can get the job done without having to go to the office."
2020: On one day in March, the Zoom app was downloaded 2.13 million times. So, while you may have been using Zoom for the first time in 2020, you've probably seen it displayed somewhere. On May 7, Zoom announced that it had acquired Keybase, a company specializing in end-to-end encryption. In June, the company hired its first chief diversity officer, Damien Hooper-Campbell. On July 15, the company announced Zoom for Home, a line of products for home use, designed for remote workers. In July, Zoom announced its first hardware as a service product, bundling its videoconferencing software with third-party hardware by DTEN, Neat, Poly, and Yealink, and running on the ServiceNow platform. In October, Zoom announced end-to-end encryption for free and paid plans for meetings with up to 200 participants. As of November, Zoom stock was selling at around $450 per share. Digging further into the F1 partnership, Zoom was a sponsor of the Virtual F1 Paddock during 2020—a year when everything went virtual and a large number of meetings went Zoom. The company's price doubled early that year despite sharing a now-crowded marketplace with Microsoft Teams and Skype, Slack, Yammer, Go-to-Meetings, Facetime, Google Hangouts, and more.
2021: In May, Zoom Events was launched to create specific Zoom spaces for virtual experiences. Free cash flow was $454.2 million, compared to $251.7 million in the first quarter of the fiscal year 2021."
2022: Its financial results for the first quarter of the fiscal year 2022 show a first-quarter total revenue of $956.2 million, up 191% year over year.
---
Mission
"To develop a people-centric cloud service that transforms the real-time collaboration experience and improves the quality and effectiveness of communications forever."
---
Vision
"Video communications empowering people to accomplish more."
---
Key Team
Bart K. Swanson (Board Member)
Aparna Bawa (Chief Operating Officer)
Bask Iyer (Board Member)
Bart K. Swanson (Board Member)
Carl M. Eschenbach (Board Member)
Bask Iyer (Board Member)
Daniel Scheinman (Board Member)
Bill Lu (Chief Architect)
Herbert Raymond McMaster (Board Member)
Bill Shickolovich (CIO Advisor Healthcare)
Janet Ann Napolitano (Board Member)
Brendan Ittelson (Chief Technology Officer)
Jonathan C. Chadwick (Board Member)
Carl M. Eschenbach (Board Member)
Kimberly L. Hammonds (Board Member)
Eric S. Yuan (Chairman, President & Chief Executive Officer)
Naveen Zutshi (Board Member)
Jordan Freeman (Chief Executive Officer and Founder)
Eric S. Yuan (Chairman, President & Chief Executive Officer)
---
References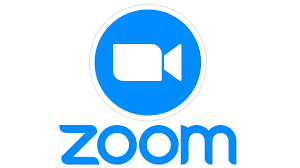 Jordan Freeman (Chief Executive Officer and Founder)
Annabelle Bexiga (Advisor)
Industries
Technology
Media and Communications
Products/ Services
Communications platform that allows users to connect with video, audio, phone, and chat
Number of Employees
1,000 - 20,000
Headquarters
San Jose, California, United States
Company Type
Public Limited Company
Company Registration
SEC CIK number: 0001585521