Summary
Vivienne Westwood was at the epicentre of British fashion as one of the independent global fashion companies in the world. Known for her radical design aesthetic, she introduced punk and street style into mainstream fashion. She later focused on sustainable processes that would have a reduced impact on the environment and raise awareness of environmental and human rights issues. With a design record spanning over forty years Vivienne Westwood is now recognized as a global brand and the fashion designer herself as one of the most influential designers and activists today.
---
History
The hippie movement was the most popular fashion in Sixties' London, but it didn't inspire young couple Vivienne Westwood and Malcolm McLaren who were more intrigued by acts of rebellion. In 1971 they opened a boutique called Let it Rock in Chelsea. A year later Vivienne Westwood began designing biker clothing and leather and brought punk into mainstream fashion. The shop was re-branded with a skull and crossbones and renamed 'Too Fast to Live- Too Young to Die'.
Vivienne and Malcolm began to design t-shirts with provocative slogans which led to their prosecution under the 1959 Obscene Publications Act and they responded by re-branding the shop once again and producing even more t-shirts featuring hard-core images!! By 1974 the shop was renamed 'Sex'. When Malcolm became manager of punk band "Sex Pistols" the duo made headlines when the band members wore their designs. The duo enjoyed shock value- designing apparel and shoes that referenced deviant sexual practices including rubber dresses and spiked stilettos. The store that she co-managed with McLaren soon became a meeting place for members of the London punk scene.
Per Vogue: "A provocateur, radical thinker and instigator of the most important sartorial statements of the twentieth and twenty-first centuries, Vivienne Westwood is a fearless nonconformist with a relentless passion for tradition… Her revolutionary designs include the co-creation of the punk style, the introduction of street style into high fashion, the reworking of the crinoline, the restyling of Harris tweed and the reintroduction of platforms and the hourglass figure."
Vivienne Westwood first introduced bondage trousers and other aspects of BDSM- along with safety pins and chains- to mainstream fashion. The fashion brand also inspired the style of punk icons such as Viv Albertine who wrote in her memoir: "Vivienne and Malcolm use clothes to shock, irritate and provoke a reaction but also to inspire change. Mohair jumpers knitted on big needles- so loosely that you can see all the way through them, T-shirts slashed and written on by hand, seams and labels on the outside, showing the construction of the piece…" Her use of Seventeenth and Eighteenth century cutting techniques- particularly the radical cutting lines she developed for men's trousers- continue to be used today.
"It changed the way people looked. I was messianic about punk, seeing if one could put a spoke in the system in some way" she told Time.
In 1984 their store- now renamed Worlds End- closed in London and Vivienne relocated to Italy. Punk's absorption into mainstream fashion inspired Vivienne Westwood and Malcolm McLaren to design "Pirate" for Autumn Winter '81 which has often been described as an "age of highwaymen, dandies and buccaneers" with wide-leg wide-striped Buccaneer pants and shirts worn with draped sashes. It also informed the aesthetic of their boutique with its pirate's galleon and ship features.
Partly inspired by Westwood's interest in portrait paintings of the Seventeenth and Eighteenth century, the "New Romantic" look filtered through to the mainstream. Subsequently the duo produced collections in Paris and London and created collections titled "Savage" "Buffalo Girls" "New Romantics" and "The Pagan Years". After the partnership with McLaren was dissolved she often inserted her designs with slogans and political calls to action. Westwood also took inspiration from the ballet "Petrushka" and designed the mini-crini- a shorter version of the Victorian crinoline with a mini-length and bouffant silhouette.
Per Vogue: "She has been described by Anna Wintour as "an unbelievable influence" and by Alexander McQueen as "the Coco Chanel of our day"."
John Fairchild's book "Chic Savages" features Vivienne in a list of the world's top six designers alongside Armani, Lagerfeld, Saint Laurent, Lacroix and Ungaro. A bright feather in her cap! She was appointed Professor of Fashion at the Vienna Academy of Applied Arts from 1989 to 1991. In December 1990, the Davies Street boutique opened in London's Mayfair. There was no looking back. Vivienne Westwood received an award for Fashion Designer of the Year for two years in a row in 1990 and 1991 by the British Fashion Council- an O.B.E at Buckingham Palace from her Majesty Queen Elizabeth ll in 1992 and was made an Honorary Senior Fellow of the Royal College of Art that year.
In the Nineties' a new boutique opens at 43 Conduit Street in central London and Vivienne was appointed Professor of Fashion at the Berliner Hochschule der Künste in 1993. Vivienne Westwood opened another new boutique at 44 Conduit Street in 1997 and debuted her fragrance "Boudoir" in 1998. The following year she launched her pret line "Red Label".
The first Vivienne Westwood New York boutique opened in 1999 and she debuted her menswear line in Milan. A Vivienne Westwood licensed boutique launched in Tokyo shortly. Westwood also worked with Richard Branson to design uniforms for Virgin Atlantic. Westwood and Branson were keen to use sustainable materials and chose recycled polyester. Her official e-commerce website launched in 2001 and the following year Vivienne Westwood opened a boutique in Hong Kong and two in Korea. Her efforts didn't go unnoticed. Vivienne received the UK Fashion Export Award for Design in June 2003.
A new Vivienne Westwood flagship boutique opened in Milan in 2003. The following year Victoria and Albert Museum hosted a retrospective exhibition celebrating Vivienne Westwood's contribution to fashion. Vivienne visited Buckingham Palace for a second time to meet his royal highness Prince Charles- the Prince of Wales to accept her Damehood in 2006 and also received Outstanding Achievement in Fashion Design award at the 2007 British Fashion Awards.
In June 2013 Westwood announced she was focused on environmental and sustainability issues. The following year- as part of Milan Fashion Week Spring Summer 2015- Westwood allied with nonprofit organisation "Farms Not Factories" to design T-shirts and tote bags made using ethically sourced organic cotton. In 2015, Vivienne Westwood Ltd had expanded worldwide and was operating sixty-three outlets as she continued to design with sustainable materials that have a reduced impact on the environment.
"We know there is a contradiction between our activism and the industry we are part of. Fashion creates products which are too often disposable, and which – through their creation, distribution and eventual disposal – can have a disproportionately negative impact on our planet, its wildlife and people. We know this and we know we must do better. We have been adapting the way we make our clothes and accessories over the last few years to reflect the growing urgency to change how the industry operates.. We are committed to strong, holistic action in the interests of farmers- artisans- supply chain workers- brand employees- our customers- our communities and all life on earth." Per a manifesto on the official website.
It was a time for expansion worldwide. The Vivienne Westwood New York and Paris flagship boutiques opened their doors in 2016 and the Ginza Six flagship boutique opened in Japan in April 2017. A flagship boutique on Patterson Street in Hong Kong opened in November 2018. Both the Vivienne Westwood Shanghai and Beijing Flagship boutiques opened in 2021.
Per Vogue- on her Autumn Winter 2021 collection- "From the mini-crini and beyond, Westwood has long upcycled deadstock modes of dressing to renew them through her urgent and maverick eye. This collection's refreshed melange… starred across prints on shirting, T-shirts, denim, bodysuits, dresses and a frock-coatish parka, competing with clashing ginghams, stripes, herringbones, and checks. Not unlike Boucher, Westwood is a master at subverting apparent propriety to invoke the truthful and unruly; her signature brushstrokes of drunken tailoring and subversive drape were in full effect here."
---
Mission
To make fashion more humane and help save the planet along the way!
---
Vision
Vivienne Westwood uses their collections, collaborations and catwalk shows as a platform to promote awareness and campaign for a better world. The team uses their collective voice to fight climate change and to mobilise people around its impact on Mother Earth, Gaia, who sustains us all.
---
Key Team
Vivienne Westwood (Founder)
Carlo D'Amario (CEO)
Andreas Kronthaler (Creative Director)
---
Recognition and Awards
Vivienne Westwood received awards throughout her illustrious career in Fashion. Some of the notable ones include an OBE which she received from Queen Elizabeth II at Buckingham Palace in 1992. Notably she earned the award for British Designer of the Year in 1990, 1991 and 2006. In 2007, Westwood was awarded a Fellowship at King's College London and in 2008, Heriot-Watt University awarded her an honorary degree of Doctor of Letters for her contribution to the industry and use of Scottish textiles. In 2012, she was chosen as one of The New Elizabethans to mark the diamond Jubilee of Queen Elizabeth II. In October 2014, the authorised biography Vivienne Westwood by Ian Kelly was published and in 2018, a documentary film about Westwood, premiered.
---
Products and Services
Vivienne Westwood introduced punk and street style into mainstream fashion and her collections continue to reflect her evolving design aesthetic.
---
References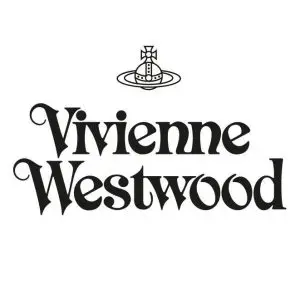 Vivienne Westwood (Founder)
Andreas Kronthaler (Creative Director)
Industries
Fashion and Textiles
Retail and Consumer Goods
Products/ Services
Apparel and accessories that transformed fashion with its radical design aesthetic and shock value.
Headquarters
Unit 2, Tramlink Park, London
Company Registration
02682271