United States of America
Country
Summary
Techstars is a global investment business that provides access to capital, one-on-one mentorship, a worldwide network and customised programming for early-stage entrepreneurs. It was founded in 2006 in Boulder, Colorado, and has since helped more than 2,900 startups in over 150 countries, with a combined market capitalisation of $71bn USD.
Techstars offers several programs for startups, including a 13-week intensive accelerator program, corporate innovation partnerships like JP Morgan, and a venture capital fund. The accelerator program provides participating startups with seed funding, mentorship, and access to a network of investors, mentors, and industry leaders. The average first raise post the programme is $1.0M.
Techstars also partners with corporations to help them innovate and grow. Through these partnerships, it connects corporations with startups and provides resources and support to help them launch new products, explore new markets, and accelerate growth. Techstars has a network of more than 20 graduate $1B+ companies.
In addition to its accelerator programs and corporate partnerships, Techstars operates a venture capital fund that invests in early-stage startups. The fund has made over 500 investments since its inception and focuses on companies in the software, internet, and technology sectors. The cumulative market cap of the accelerator is $96.6B and it is networked with more than 5,500 active accelerator mentors worldwide.
---
History
Techstars, a global startup accelerator, traces its roots back to 2006 when it was founded in Boulder, Colorado, by David Cohen, Brad Feld, David Brown, and Jared Polis. The founders recognised the need for a program that could provide early-stage companies with mentorship and support, along with seed funding. The first Techstars program commenced in Boulder in 2007, welcoming ten promising startups, two of which were acquired that same year. By 2012, three of these companies had achieved successful exits, and two were generating substantial annual revenue.
As the success of Techstars became evident, the organisation expanded its reach to other cities, including Boston, Seattle, New York City, San Antonio for a "cloud" program, and Austin. In January 2011, Techstars launched the Global Accelerator Network (GAN), an international alliance connecting 22 similar programs. This initiative was launched in collaboration with President Barack Obama's Startup America Partnership, eventually growing into an independently operated organization. Additionally, Techstars supported the establishment of Patriot Boot Camp, a program for military veterans and their spouses interested in entrepreneurship.
In subsequent years, Techstars continued to spread its influence globally. In 2017, it partnered with Partech Ventures, a venture capital firm, to establish an accelerator program in Paris. During the same year, the United States Air Force enlisted Techstars to work on their new technology accelerator, AFwerX. In 2019, Techstars initiated a smart cities program in Amsterdam in collaboration with Arcadis, a corporate partner.
Techstars' impact on the startup ecosystem has been substantial. By 2021, it had conducted 47 accelerator programs across 33 cities and 12 countries worldwide. Today, Techstars boasts a vast network of mentors, investors, and corporate partners, supporting over 2,000 launched companies. Not limited to accelerator programs, Techstars provides a variety of resources and services, cementing its position as a thought leader in the startup space by regularly publishing research and insights on the latest trends and best practices for startup success.
---
Mission
The mission of Techstars is to help entrepreneurs succeed. Techstars achieves this mission through a combination of mentorship, funding, and resources for startups around the world. Techstars aims to support entrepreneurs at every stage of their journey, from idea to IPO. The organisation offers a range of programs and resources for startups, including accelerator programs, mentorship, networking opportunities, and access to funding.
In addition to supporting individual entrepreneurs, Techstars also aims to drive innovation and economic growth in the communities where it operates. The organisation partners with local governments, universities, and other organisations to create thriving startup ecosystems that benefit the entire community.
---
Vision
The vision of Techstars is to be the global platform for entrepreneurs, providing the most effective and impactful support to startups and empowering them to achieve their full potential. Techstars envisions a world where entrepreneurship is accessible to all, regardless of location or background, and where innovation thrives in diverse industries. By offering a range of industry-specific accelerator programs, mentorship opportunities, and resources, Techstars aims to create a vibrant and collaborative entrepreneurial ecosystem that drives positive change and economic growth worldwide.
Techstars' ultimate vision is to be at the forefront of driving innovation and fostering disruptive solutions that address pressing global challenges. By connecting startups with experienced mentors, investors, and a diverse network of partners, Techstars seeks to catalyse the success of early-stage companies and unlock their potential to reshape industries, create new markets, and drive meaningful impact. Through its relentless commitment to fostering entrepreneurship, Techstars envisions a future where startups are supported with the tools and knowledge they need to thrive, resulting in a world enriched by groundbreaking innovations and entrepreneurial achievements.
---
Key Team
David Cohen (Co-Founder, Chairman)
Brad Feld (Co-Founder)
Maëlle Gavet (CEO)
Stacy Carter (Chief Legal Officer, SVP of Business Affairs)
Matthew Grossman (Chief Brand and Communications Officer)
Marie Moussavou (Chief Portfolio Services Officer)
David Prael (Chief Financial Officer)
Beata Puncevic (Chief Technology Officer)
Aparna Ramaswamy (Chief Human Capital Officer)
Jason Seats (Chief Investment Officer)
Kimberly Smith (Chief Capital Formation Officer)
Ryan Spillane (Chief Revenue Officer)
---
Recognition and Awards
Here are some examples of companies in Techstars' portfolio: SendGrid: SendGrid is a cloud-based email delivery platform that allows businesses to send and manage transactional and marketing emails. The company was part of the Techstars accelerator program in 2009 and has since gone on to raise over $81 million in funding and serve over 80,000 customers worldwide. In 2017, SendGrid went public and was later acquired by Twilio for $3 billion. DigitalOcean: DigitalOcean is a cloud infrastructure provider that offers scalable computing resources to developers and businesses. The company was part of the Techstars accelerator program in 2012 and has since raised over $400 million in funding and grown to serve over 570,000 customers worldwide. PillPack: PillPack is an online pharmacy that delivers medications in pre-sorted dose packaging to customers across the United States. The company was part of the Techstars accelerator program in 2013 and was later acquired by Amazon for $753 million in 2018. ClassPass: ClassPass is a fitness platform that allows users to access a variety of fitness classes and studios with a single subscription. The company was part of the Techstars accelerator program in 2012 and has since raised over $550 million in funding and expanded to serve users in over 30 countries. DataRobot: DataRobot is an artificial intelligence and machine learning platform that helps businesses automate and optimize their data analysis processes. The company was part of the Techstars accelerator program in 2012 and has since raised over $1 billion in funding and grown to serve customers in a wide range of industries. Plated: Plated is a meal kit delivery service that provides customers with pre-measured ingredients and recipe instructions to cook healthy meals at home. The company was part of the Techstars accelerator program in 2013 and was later acquired by grocery chain Albertsons for $300 million in 2017.
---
Products and Services
Techstars, a global startup accelerator, provides a comprehensive suite of products and services to support startups at various stages of their development. Its flagship offering is the Accelerator Programs, industry-specific programs that offer seed funding, mentorship, and invaluable resources to early-stage startups. These programs span diverse sectors, including technology, social impact, sports tech, music tech, and food and agriculture, empowering startups to thrive in their respective industries.
The Techstars Startup Weekend is a high-energy, 54-hour event that brings together entrepreneurs, developers, designers, and experts to pitch, form teams, and launch startups in a rapid timeframe. Guided by experienced mentors and coaches, participants develop their ideas and present their ventures to a panel of judges, fostering an environment of innovation and collaboration.
Techstars Startup Week is a multi-day event that serves as a catalyst for local startup ecosystems. It gathers entrepreneurs, investors, and community leaders to celebrate and support budding startups through workshops, panels, and networking opportunities.
For startups seeking to participate in Techstars from anywhere in the world, Techstars Anywhere offers a remote accelerator program. This program extends mentorship, resources, and support to help startups thrive without location constraints.
Techstars Studio assists corporations and large organisations in launching new businesses. Providing expertise, resources, and access to a network of mentors and advisors, Techstars Studio empowers these entities to innovate and launch new products and services effectively.
To enhance startups' growth and success, Techstars Mentorship connects them with seasoned entrepreneurs, investors, and industry experts. Through one-on-one mentorship and guidance, startups gain invaluable insights and solutions to surmount challenges and achieve their goals effectively.
---
References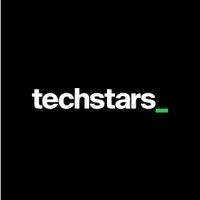 Stacy Carter (Chief Legal Officer, SVP of Business Affairs)
Matthew Grossman (Chief Brand and Communications Officer)
Marie Moussavou (Chief Portfolio Services Officer)
Products/ Services
Capital, mentorship, talent, infrastructure
Number of Employees
1,000 - 20,000
Headquarters
1375 Walnut St, Boulder, Colorado, 80302, US
Company Type
Private company limited by shares or Ltd
Company Registration
CIK: 1488173