Summary
Stella McCartney is a fashion house established by Stella McCartney in a joint venture with Kering in Paris in October 2001. After graduating from Central St Martins in 1995, Stella's signature style of sharp tailoring, natural confidence, and femininity was immediately apparent in her first collection. After only two collections, in 1997, she was appointed the Creative Director of Chloe in Paris and enjoyed great success during her tenure. A lifelong vegetarian, Stella McCartney does not use any leather or fur in her designs. Her collections include women's and men's ready-to-wear, accessories, lingerie, eyewear, fragrance and kids. With 46 freestanding stores across New York City, London, Paris, Milan, Tokyo, Shanghai and Beijing, her collections are now sold in 77 nations through 863 specialty shops and department stores, and ship to 40 countries via online.
---
History
Stella McCartney launched her fashion house in joint venture with Kering, showcasing her first collection in Paris in October 2001. In 2003, Stella McCartney launched her first perfume "STELLA". She introduced hare sports performance collection in collaboration with Adidas in September 2004. Since then, Stella has successfully grown to include several athletic disciplines including running, gym, yoga, tennis, swimming, winter sports and cycling. Her new lingerie collection of aspirational styles was launched in 2008, and in winter of 2010, she introduced the Falabella handbag collection. Stella McCartney Kids collection debuted in 2010, capturing the spirit and energy of kids today for boys, girls and babies ages newborn to 14 years. In 2011 all Stella McCartney's sunglasses adapted the designer's eco-friendly ethos and have since expanded into optical and kids styles. For the Olympic Summer Games in 2012, Stella McCartney was appointed Team GB's Creative Director by adidas – the first time in the history of the games that a leading fashion designer has designed the apparel for a country's team across all competitions for both the Olympic and the Paralympic Games. 2016 was another big year for the designer, launching the new fragrance POP; in the moment, bold, and irreverent, the scent for a new generation of women. During the summer she unveiled her first full swim collection of naturally feminine, naturally confident and modern designs without compromising on functionality and fit. Additionally, the designer was once again appointed as Team GB's Creative Director by adidas for the Summer 2016 Olympic Games in Rio. Most recently the designer debuted her first ever menswear collection under her eponymous brand label.
---
Mission
Stella McCartney is committed to incorporate sustainability in each of her collections.
---
Vision
Responsibility and honesty to environment and society forms the ethos of Stella McCartney brand.
---
Recognition and Awards
2020: First designer to cover American Vogue. 2020: Launched Stellawear, a sustainable innovation fusing lingerie and swimwear. 2019: Green Fashion Award Ground Breaker Award, Milan. 2019: WWD Honours Corporate Citizenship Award, New York. 2019: Stella X Taylor Swift collaboration. 2018: • BOF Gala Global Voices Award, London. • Honoured by the David Lynch Foundation Women of Vision Luncheon, New York. • Clio Award for "No less a woman" content film. • United Nations Sustainable Fashion Charter. 2017: Presented with Special Recognition Award for Innovation at the Fashion Awards. 2016: • Awarded British Brand of the Year at the ELLE Style Awards. • First Menswear Collection launch for Spring 2017. 2015: • Awarded Brand of the Year at the British Fashion Awards. • Launched Stellasport, a brand-new range in partnership with adidas for action girls. • Launched new eyewear licensee partnership with Kering Eyewear. 2014: • Women's Leadership Award, Lincoln Center Corporate Fund, New York. • Corporate Social Responsibility, Walpole Awards, London. 2013: • Best International Designer of the Year, The Elle Style Award, London • Conscious Award, H&M & Elle Awards, Stockholm • Presented with an OBE, Order of the British Empire, award for excellence and service in the fashion industry. 2012: • British Designer of the Year, Harper's Bazaar Woman of the Year Awards. • International Award, Telva magazine's, Madrid. • Brand of the Year, Luxury Briefing Awards, London. • Designer of Year and Brand of the Year, The British Fashion Council, London. 2009: • Honoured by the Natural Resources and Defense Council, New York. • Featured in the Time 100, New York. • Named a Woman of the Year, Glamour magazine Women of the Year Awards, New York. 2007: • International Designer of the Year, ELLE Style Awards, London. • Best Designer of the Year, The ELLE Style Award, London. • Best Designer of The Year, The British Style Awards, London.
---
References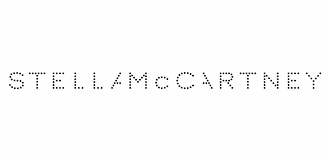 Stella McCartney (Founder, CEO)
Arabella Rufino (Worldwide PR Director)
Products/ Services
Ready-to-wear apparel, shoes, handbags, accessories, kids' collection, Adidas by Stella McCartney
Number of Employees
500 - 1000
Company Registration
4169969