Summary
Simon Schnieders is an entrepreneur, SEO expert, investor, advisor, and mentor for businesses across various verticals.
He is the Founder and CEO of Blue Array, UK's most popular & largest specialist SEO agency, a B Corp offering a unique approach 'consulgency®' services (a hybrid of consultancy & agency). Clients include startups, scale-ups and incumbents such as Simply Business, RAC, Funding Circle, Floom & many more.
Blue Array also published the Amazon best selling Mastering In-House SEO series, compiling contributions from 26 leading in-house SEO experts on topics ranging from successful case studies, getting tactics and strategy implemented, community building, and much more.
Some of the events organised by Blue Array include ReadingSEO & LondonSEOMeetup, the capital's largest monthly SEO meetup. The agency also provides e-learning via the Blue Array Academy, an SEO training course with certification.
As an SEO expert, Simon has led in-house SEO teams at major companies like Zoopla, Mail Online, European Directories, and Yell.com.
Simon is also an angel investor and advisor to companies like ClickMechanic.com, Baked In, SonicJobs, and SafeBuy.
He mentors at startup accelerators, including 500 Startups, MassChallenge UK, Wayra, Techhub, and Mayor's International Business Programme, which is designed to fit very specific international growth ambitions to fast-growing, post-revenue companies in London.
Simon is a BSc in Business and Computing from University of Surrey. Outside of work, he serves as the Trustee of the homeless charity "New Beginnings" in Reading, UK. The organisation is dedicated to the prevention and relief of poverty and financial hardship.
Biography
Simon Schnieders, the Founder of Blue Array, has amassed over a decade of hands-on experience in the field of SEO. Prior to launching Blue Array Ltd, he held pivotal roles heading in-house SEO teams at major companies such as Zoopla, Yell, and Mail Online.
Drawing from his extensive background and having been a client of SEO agencies himself, Simon developed a profound understanding of the challenges clients face with traditional agencies. Armed with insights gained from significant SEO campaigns, he embarked on the entrepreneurial journey to establish Blue Array Ltd. Here, he introduced the concept of a 'consulgency,' a term he trademarked to characterise the unique fusion of consultancy and agency, with a dedicated focus on providing SEO services.
In addition to spearheading Blue Array, Simon extends his business expertise as an angel investor and advisor. He is actively involved with ClickMechanic.com as an advisor, contributes insights to SafeBuy, and serves as a mentor at prominent startup accelerators, including 500 Startups, Wayra, and Techhub.
Blue Array, founded in 2015, stands out as the world's only SEO consulgency™, a term trademarked by Simon Schnieders. This innovative approach goes beyond traditional agency models, offering expert SEO services in a consultative fashion. The agency has achieved significant success, boasting an impressive client portfolio that includes Zoopla, MailOnline, RAC, GoCardless, and more.
Simon's entrepreneurial endeavours have propelled Blue Array to become the UK's largest SEO agency, achieving remarkable growth with over 50 employees and an annual turnover exceeding £5 million, all achieved through bootstrapping without external investment. Beyond his professional pursuits, Simon actively contributes to the community as the Trustee of the homeless charity "New Beginnings" in his hometown of Reading.
Career

Founder & CEO at Blue Array SEO
May 2015 - Present · 8 yrs 6 mos

Investor at Baked In
Apr 2022 - Present · 1 yr 7 mos
Trustee at New Beginnings Reading · Part-time
Nov 2021 - Present · 2 yrs
Series A Investor at Sonic Jobs ·
Sep 2021 - Present · 2 yrs 2 mos

Investor & Advisor at Click Mechanic
Nov 2014 - Present · 9 yrs

---
References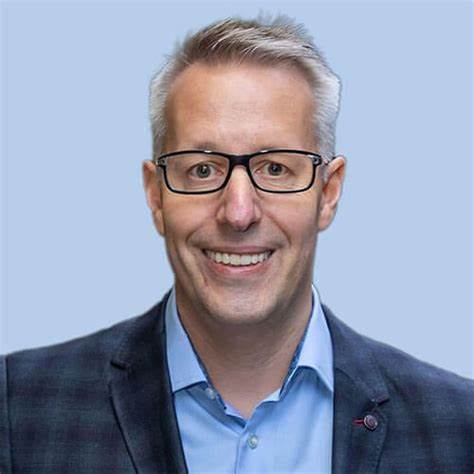 Occupation
Entrepreneur, SEO expert, investor, advisor, mentor