Germany
Country
Summary
Siemens is a multinational engineering and electronics company based in Germany. It is one of the largest engineering companies in the world with operations in more than 190 countries and a workforce of more than 350,000 people. With a focus on the fields of electrification, automation, and digitalisation, Siemens has made a name for itself as a leader in innovative technology solutions.
Siemens was founded in 1847 by Werner von Siemens and Johann Georg Halske. The company has grown significantly since then and today is divided into three businesses: Smart Infrastructure, Digital Industries and Mobility. Each division focuses on different areas of technology and innovation, such as energy efficiency, mobility, digitalization, and sustainability initiatives.
Siemens is known for its cutting-edge products and services. These include products like the world's first industrial robot and the world's most advanced medical imaging systems. The company is also involved in research and development efforts to advance technology in the areas of renewable energy, energy storage, and smart grid technology.
In addition to its technological innovations, Siemens is also committed to sustainability and corporate social responsibility. The company has implemented a number of initiatives to reduce its environmental footprint and promote social responsibility. Siemens also works with various nonprofit organizations to promote education, health, and economic development around the world.
---
History
Siemens & Halske, founded by Werner von Siemens and Johann Georg Halske in 1847, made pioneering contributions to telegraphic cables and electrical equipment. Their use of gutta-percha for cable insulation proved crucial for electric-light cables, and they were instrumental in laying telegraph lines and the first successful deep-sea telegraphic cable. Expanding globally, they established branches in London and St Petersburg, ventured into electrical lighting, and received significant contracts, including building a telegraph line between London and Calcutta and laying the first transatlantic cable. Siemens & Halske also patented an improved telephone version and powered the world's first electric street lighting in the UK, impacting AC network experimentation in the United States. Werner Siemens' achievements were recognised with ennoblement by the German kaiser in 1888.
Siemens & Halske went public in 1897 and created a subsidiary focused on electric power engineering in 1903. Siemens & Halske collaborated on medical equipment development and contributing to World War II's V 2 rocket manufacturing.
The company continued to expand globally, establishing its American subsidiary, Siemens Inc., in New York in 1954. It ventured into the field of computers and produced its first mainframe in 1955.
Over the years, Siemens Ltd., a flagship listed company of Siemens AG in India, emerged, with Siemens AG Germany holding 75% of its capital. Siemens went on to construct a nuclear power station in Argentina in 1968, becoming the first such facility in South America. In 1969, Siemens formed Kraftwerk Union with AEG, pooling their nuclear power businesses. In 1972, it became the official supplier of telecommunications and data processing equipment for the Munich Olympic Games.
The company entered a joint venture with Advanced Micro Devices (AMD) in 1977, aiming to enhance its technology expertise and enter the American market. In 1978, Fortune magazine recognised Siemens as the primary competition for GE, surpassing Westinghouse. However, diverging visions for Advanced Micro Computers led to AMD buying out Siemens' stake in the American division in 1979.
Siemens expanded through acquisitions, including the UK defense and technology company Plessey in 1988 and the solar photovoltaic business from ARCO Solar in 1989. In the early 1990s, Siemens undertook various projects, including setting up a plant in India for the manufacture of switchgear and acquiring the Industrial Systems Division of Texas Instruments in the US. In 1992, Dr. Heinrich von Pierer took the helm of Siemens, leading the company into a new era of technological developments, including collaborations with IBM and Toshiba to develop high-power microprocessors. By 1994, Siemens became Germany's third-largest public corporation and a leading manufacturer of electrical products and power generation systems.
In 1997, Siemens Financial Services (SFS) was founded to manage financing and financial risks within the company. However, not all divisions thrived; the rail systems division faced losses, while the industry division, led by Edward Krubasik, saw a 60 percent profit increase.
During the early 2000s, Siemens experienced a mixed financial performance, with increasing sales but declining net income in 2001 due to higher costs and a significant increase in contract orders in the Transportation group. The company underwent restructuring and divested from low-performing companies. Siemens expanded into various markets, including telecommunications and handsets, while acquiring new divisions like wind energy company Bonus Energy. Siemens also made several strategic acquisitions and divestments to reshape its business portfolio, including the sale of IT Solutions and Services subsidiary and its stake in Framatome. In response to the Fukushima disaster, Siemens decided to exit the nuclear sector.
In January 2020, Siemens agreed to acquire 99% of C&S Electric, an Indian switchgear manufacturer, for €267 million. The takeover received approval from the Competition Commission of India in August 2020. In April 2020, Siemens Energy was established as an independent company from the energy division of Siemens.
---
Mission
Empowering People and Society through Innovation: Siemens' core mission revolves around harnessing the power of innovation to create solutions that positively impact individuals and society as a whole. They seek to improve the quality of life for people worldwide by providing cutting-edge technologies and services.
Sustainable Development and Responsibility: Siemens has long recognized the importance of sustainable development and responsible business practices. They aim to build a sustainable future by developing environmentally friendly technologies, reducing their carbon footprint, and promoting responsible corporate citizenship.
Driving Digital Transformation: As a technology leader, Siemens has embraced the digital revolution. Their mission involves driving digital transformation in industries and infrastructures, enabling businesses to be more efficient, productive, and adaptable in the face of rapid technological advancements.
---
Vision
Siemens envisions a world where cutting-edge technology serves as a catalyst for positive change, fostering sustainable progress and improving the quality of life for people across the globe. Our vision is to be at the forefront of innovation, driving the digital transformation of industries, cities, and infrastructure. We aim to empower our customers with intelligent solutions that enhance efficiency, reduce environmental impact, and create safer, smarter, and more connected environments.
In this vision, Siemens commits to shaping a future where energy is cleaner, healthcare is more accessible, transportation is more efficient, and industries are more productive. By harnessing the power of technology and fostering collaboration, we aspire to create a world that is more resilient, resource-efficient, and responsive to the evolving needs of society. Siemens strives to be a trusted partner in the pursuit of sustainable progress, building a better tomorrow for all.
---
Key Team
Dr. Roland Busch (President and Chief Executive Officer)
Cedrik Neike (Chief Executive Officer, Digital Industries)
Rudolf Basson (Chief Financial Officer, Digital Industries)
Matthias Rebellius (Chief Executive Officer, Smart Infrastructure)
Axel Meier (Chief Financial Officer, Smart Infrastructure)
Michael Peter (Chief Executive Officer, Mobility)
Karl Blaim (Chief Financial Officer, Mobility)
Aymeric Sarrazin (Chief Executive Officer, Siemens Advanta)
Gerlinde Sturm (Chief Financial Officer, Siemens Advanta)
Dr. Horst J. Kayser (Chief Executive Officer, Portfolio Companies)
Dr. Martin Meyer (Head of Finance, Portfolio Companies)
Dr. Bernd Montag (Chief Executive Officer, Siemens Healthineers)
Dr. Jochen Schmitz (Chief Financial Officer, Siemens Healthineers)
Elisabeth Staudinger (Member of the Management Board, Siemens Healthineers)
Darleen Caron (Chief Human Resources Officer, Siemens Healthineers)
Veronika Bienert (Chief Executive Officer, Financial Services)
Dr. Andreas Rudolf (Chief Financial Officer, Financial Services)
Hannes Apitzsch (Chief Executive Officer, Global Business Services)
Kai-Eberhard Lueg (Kai-Eberhard Lueg, Global Business Services)
Sigrid Dengler (Chief Financial Officer, Global Business Services)
Dr. Zsolt Sluitner (Chief Executive Officer, Real Estate Services)
Dr. Patrik Dresen (Head of Finance, Real Estate Services)
---
Recognition and Awards
Fortune's "World's Most Admired Companies": Siemens consistently features on Fortune's prestigious list of the "World's Most Admired Companies," a testament to its reputation for excellence, innovation, and ethical practices. Forbes' "Best Employers for Diversity": Siemens has been recognized by Forbes as one of the "Best Employers for Diversity," highlighting the company's commitment to fostering an inclusive and diverse workforce. Corporate Knights' "Global 100 Most Sustainable Corporations": Siemens has been included in Corporate Knights' annual list of the "Global 100 Most Sustainable Corporations," showcasing its dedication to environmental, social, and governance (ESG) principles. Ethisphere Institute's "World's Most Ethical Companies": Siemens has earned a place on the Ethisphere Institute's list of the "World's Most Ethical Companies" multiple times, underscoring its commitment to integrity and ethical business practices. Edison Awards: Siemens has received several Edison Awards for its groundbreaking innovations across different industries, acknowledging its contributions to technology advancement. Bloomberg Gender-Equality Index: Siemens has been included in the Bloomberg Gender-Equality Index, recognizing its efforts to promote gender equality and diversity within the organization. Dow Jones Sustainability Index: Siemens has been consistently listed on the Dow Jones Sustainability Index, a recognition of the company's outstanding performance in sustainability and corporate responsibility. European Patent Office (EPO) Inventor Award: Siemens engineers and researchers have been honored with EPO Inventor Awards for their groundbreaking inventions and technological advancements.
---
Products and Services
Siemens is a global technology powerhouse known for its diverse range of products and services across multiple industries. As a leader in electrification, automation, and digitalization, Siemens offers a wide array of innovative solutions to enhance efficiency, sustainability, and productivity for businesses and communities worldwide.
One of Siemens' primary product categories is industrial automation, providing cutting-edge systems and solutions to optimize manufacturing processes. From programmable logic controllers (PLCs) and Human Machine Interfaces (HMIs) to advanced process control and industrial communication systems, Siemens empowers industries to achieve seamless and flexible automation, improving production throughput and reducing downtime.
Siemens also excels in the field of transportation, offering intelligent mobility solutions to enhance the efficiency and safety of urban infrastructure. Their portfolio includes advanced signaling and control systems for railways, smart traffic management solutions for cities, and cutting-edge electric vehicle charging infrastructure. Moreover, Siemens plays a significant role in digitalization, providing software and data analytics solutions that enable businesses to harness the power of data, enhance performance, and make informed decisions.
Siemens offers a wide array of software and hardware solutions for digitalization and automation across various industries. This includes industrial automation systems, digital twin technology, and software solutions for design, simulation, and manufacturing. These tools help businesses enhance productivity, quality, and flexibility, while also fostering innovation and efficiency in their operations.
Industry meateverse: Siemens Xcelerator, an open digital business platform, and NVIDIA Omniverse™, a platform for 3D-design and collaboration are collaborating to enable an industrial metaverse with physics-based digital models from Siemens and real-time AI from NVIDIA in which companies make decisions faster and with increased confidence.
The partnership harnesses the transformative potential of photorealistic, physics-based digital twins within the industrial metaverse, creating a virtual space for collaboration and problem-solving. Integrated with Omniverse, this digital twin technology promises a real-time, immersive metaverse that bridges the gap between hardware and software, facilitating data-rich interactions from the edge to the cloud using Siemens' software and solutions.
---
References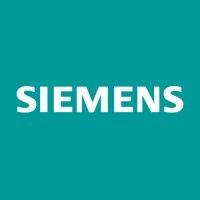 Judith Wiese (Chief People Officer, Chief Sustainability Officer)
Ralf P. Thomas (Chief Financial Officer)
Eckard Eberle (Chief Executive Officer, Global Business Services)
Dr. Zsolt Sluitner (Chief Executive Officer, Real Estate Services)
Industries
Industrial Manufacturing
Technology
Products/ Services
Electric generators, Transformers, automation, Medical equipment, Rolling stock, Water treatment, Fire alarms, PLM software, Marine engines, Diesel, gas engines, Electric motors, Pumps, Compressors
Number of Employees
Above 50,000
Headquarters
Siemens Aktiengesellschaft Werner-von-Siemens-Straße 1 80333 Munich Germany
Company Type
Public Limited Company
Company Registration
SEC CIK number: 0001135644