Summary
Part of Authentic Brands Group and headquartered in Boston MA.. Reebok is a global brand with a deep fitness heritage and the mission to design and create the best gear and experiences for sportspeople and athletes.
---
History
In 1895 fourteen year old Joseph William Foster took interest in handcrafting spiked running shoes and sneakers in his room- above his father's sweetshop in Bolton England. In 1900 he founded his company 'J.W. Foster.' After his sons joined the business they renamed it 'J.W. Foster and Sons' and the "running pumps" became popular among athletes and runners. For pioneering the use of spikes.. the running pumps appear in the book "Golden Kicks: The Shoes That Changed Sport." Distributed in the UK.. the shoes became famous when laced up by 100-m Olympic champion Harold Abrahams in the 1924 Summer Olympics in Paris.
Perturbed by a family feud about the direction of the business Foster's grandsons Jeff and Joe Foster founded "Mercury Sports Footwear" in 1958 and they renamed the company "Reebok" after eighteen months. Jeff looked after the production and Joe took charge of the design, sales and marketing.. travelling extensively to introduce Reebok to sports retailers. In 1979 businessman Paul Fireman appreciated the shoes at the Chicago International Sneaker Trade Show and inked a deal to license and distribute Reebok in the US. The division was named Reebok USA Ltd.
In 1982 Reebok was the first active wear shoe company to design for women. The line of shoes named "Freestyle" experienced significant sales due to the right timing — during that time Jane Fonda workout series was a rage and being the first brand to tap the new market.. Reebok was able to maintain its status as leader. By 1983 sales was reportedly $13 million. The following year Fireman bought the parent company. In addition to its IPO the brand carved a niche in tennis when worn by tennis legends Boris Becker and John McEnroe.
In 1985 Reebok appeared on the New York Stock Exchange under the ticker symbol RBK. Next year the brand changed its logo from the Union Jack flag to a conceptual Union Jack streak across a race track indicating its transition to a performance brand since the company was inking licensing deals with athletes in the NBA and NFL. Reebok continued to gain steam in mid- Eighties.. introducing sports apparel and accessories and a line of kids' athletic shoes. One of the company's iconic shoes "Reebok Pump" debuted in 1989 with over a hundred professional athletes lacing up. Reebok also worked with fitness professional Gin Miller to design "Step Reebok" for aerobics.
During the nineties there was significant restructuring in the company. Reebok named Carl Yankowski President and CEO in 1998. He resigned a year later and Paul Fireman became President. The next decade witnessed Reebok inking a deal with tennis legend Venus Williams. In December 2000 Reebok signed a ten-year licensing agreement with the NFL for exclusive rights to produce and retail NFL licensed wares including uniforms and footwear for all thirty-two teams. In 2001 Reebok became the exclusive outfitter for the twenty-nine teams in the NBA and sixteen WNBA teams for ten years. The deal also added the Reebok logo to the 2004 U.S. Olympic basketball team's uniforms. In 2003 Reebok was the official uniform and apparel outfitter of Canadian Football League- acquired National Hockey League sponsor CCM the following year- and began manufacturing ice hockey co-branded equipments. Reebok phased out CCM on National Hockey League jerseys in 2005.. using the Reebok logo instead.
In August 2005 Adidas acquired Reebok for reported $3.8 billion uniting two of the largest sport outfitting companies but continuing to operate under their individual brand names. In 2006 Adidas replaced Reebok as official uniform supplier for the NBA after inking an eleven-year deal. Reebok announced Paul Harrington as President and CEO of the company in January 2006.
In 2010 Reebok inked a deal with CrossFit to introduce a line of co-branded footwear and apparel. This alliance turned into a significant source of revenue for the company. The following year Reebok launched the CrossFit delta symbol on the brand's fitness apparel line. Around that time Reebok began repositioning itself as a fitness brand. In 2013 Reebok inked a deal with Les Mills- a group fitness and team training program present in eighty countries- to integrate Reebok footwear and clothing into Les Mills' fitness programs and media marketing. Due to its alliance with these popular fitness brands Reebok positioned itself as the leader in active lifestyle wear and the fitness movement. In 2018 Victoria Beckham inked a long-term design partnership with Reebok and launched a sportswear line with sports bras, seamless leggings, sleeveless hoodies and tailored snap trousers.
However all is not smooth sailing for the brand. In Fab 2021 per Forbes- "German sportswear company Adidas plans to sell Reebok—some 15 years after Adidas acquired the Boston-based brand to help it compete in the American market—as part of a strategic shift focused on strengthening its own position in the global sporting goods market… $1 billion. This is how much the business could be worth according to a banking source cited by Reuters."
In July 2021 Adidas shortlisted bidders for Reebok.. the finalist companies being Wolverine World Wide and Authentic Brands Group on a joint deal.. private equity companies Advent International- CVC- Cerberus Capital- and Sycamore Partners with a deadline for August 2021. On 12 August 2021 it was announced that Authentic Brands Group would be acquiring Reebok from Adidas for a reported sum of $2.5 billion. On March 1, 2022 the acquisition was finalized.
---
Mission
Reebok aims to be the best fitness brand in the world. The core team believes that they must Challenge and Lead through Creativity At Reebok because they see the world a little differently and throughout the brand history have made their mark when they had the courage to challenge convention. Reebok's essential mission is to creates products and marketing programs that reflect the brand's unlimited creative potential.
---
Vision
The Reebok vision is to flog its history and heritage as a pioneer of designs for new fitness crazes and surpass the competition from other sportswear brands. The brand is dedicated to providing each and every athlete - from professional athletes to recreational runners to kids on the playground - with the opportunity, the products and the inspiration to achieve what they are capable of. The core team believes that everyone has the potential to do great things. And as a brand Reebok has the unique opportunity to help consumers, athletes and artists, partners and employees fulfil their true potential and reach heights they may have thought un-reachable.
---
Key Team
Todd Krinsky (CEO)
Matt O'Toole (President)
Tom Burrow (VP: Digital Brand Commerce)
Kerby-Jean Raymond (VP Creative Direction)
---
Recognition and Awards
Reebok received industry recognition for its groundbreaking sports activity impact indicator, CHECKLIGHT™, with a prestigious Fast Company Innovation By Design Award.
---
References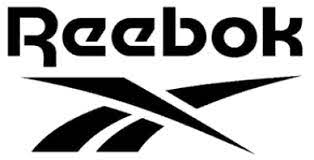 Tom Burrow (VP: Digital Brand Commerce)
Kerby-Jean Raymond (VP Creative Direction)
Industries
Retail and Consumer Goods
Products/ Services
Sportswear and footwear
Number of Employees
1,000 - 20,000
Headquarters
25 Drydock Ave, Boston, MA 02210, United States
Company Registration
1534383