Summary
PricewaterhouseCoopers (PwC) is a British multinational professional services brand comprising a network of firms operating as partnerships under the PwC brand. Established in 1998 through the merger of Coopers & Lybrand and Price Waterhouse, PwC is recognized as one of the Big Four accounting firms alongside Deloitte, EY, and KPMG. With its headquarters in London, England, PwC operates in 157 countries, with 742 locations and a workforce of 328,000 professionals as of 2019.
PwC offers a wide range of professional services, including assurance, tax and legal, and advisory services. Its global revenues in FY 2022 amounted to $50.3 billion, with the Assurance practice contributing $18.4 billion, the Tax and Legal practice generating $20.7 billion, and the Advisory practice accounting for $11.6 billion of the total revenue.
PricewaterhouseCoopers International Limited serves as the coordinating entity for the global network of firms. While it does not directly provide services to clients, it plays a crucial role in managing the global brand and developing common policies and initiatives. This approach ensures a coordinated approach to areas such as risk management, quality control, and strategic direction across the PwC network.
As one of the largest professional services networks globally, PwC has a rich history and extensive expertise in serving clients from various industries. Its rebranding effort in 2010 resulted in the adoption of the shortened trading name "PwC" (stylized as pwc) to reflect its modernized image and approach. With its vast reach and diverse range of services, PwC continues to be a trusted advisor to numerous organizations worldwide.
---
History
PricewaterhouseCoopers (PwC) has a rich history that begins with the establishment of its predecessor firms, Coopers & Lybrand and Price Waterhouse. Coopers & Lybrand traces its roots back to 1854 when William Cooper founded an accountancy practice in London, England. It grew and evolved over the years, eventually becoming Cooper Brothers when William's three brothers joined. In 1898, Lybrand, Ross Bros & Montgomery, a firm founded by Robert H. Montgomery, William M. Lybrand, Adam A. Ross Jr., and T. Edward Ross, was formed in the United States. In 1957, Cooper Brothers and Lybrand, Ross Bros & Montgomery agreed to adopt the name Coopers & Lybrand internationally, which led to the firm's unified presence in multiple countries.
On the other hand, Price Waterhouse has its origins in a London-based accountancy practice founded by Samuel Lowell Price in 1849. In 1865, Price formed a partnership with William Hopkins Holyland and Edwin Waterhouse, and the firm became known as Price, Waterhouse & Co. By the late 19th century, Price Waterhouse had established itself as a reputable accounting firm. The firm expanded its operations globally by opening offices in various countries and collaborating with local partnerships to form a federation of Price Waterhouse firms.
In 1998, Coopers & Lybrand and Price Waterhouse merged to create PricewaterhouseCoopers. This merger brought together two renowned accounting firms, forming one of the largest professional services networks in the world. The resulting firm, PricewaterhouseCoopers, adopted the stylized name "PwC" as its trading name in 2010.
PwC faced significant challenges and changes in the consulting industry during its history. The firm's consulting division, known as Management Consulting Services (MCS), experienced tensions and conflicts within the broader organization. In 2000, PwC decided to separate its consulting arm and pursued an initial public offering (IPO) for PwC Consulting. The consulting division rebranded as "Monday," was later acquired by IBM in 2002. Following the divestiture of its consulting business, PwC focused on rebuilding its consulting practice through strategic acquisitions, such as Paragon Consulting Group, Diamond Management & Technology Consultants, and PRTM.
Throughout its history, PwC has continued to evolve and expand its service offerings to meet the changing needs of its clients. It has made strategic acquisitions and partnerships to enhance its capabilities in areas such as technology consulting, digital analytics, and customer engagement. PwC has also been involved in providing services beyond traditional accounting, such as advising on tax matters, business strategy, risk management, and more.
PwC has maintained its position as one of the Big Four accounting firms, alongside Deloitte, EY, and KPMG. It has played a significant role in various industries and sectors, serving clients globally and providing services ranging from auditing and assurance to tax and legal advice, as well as advisory services.
In recent years, PwC faced unique challenges due to geopolitical events. Following the Russian invasion of Ukraine, PwC decided to sever ties with its member firm in Russia, emphasizing its commitment to international sanctions and refraining from working with sanctioned entities or individuals. PwC also withdrew from working in Belarus during this period.
With a long-standing reputation and a global network of firms, PwC continues to provide trusted professional services to clients worldwide, supporting them in navigating complex business landscapes and addressing their specific needs.
---
Mission
The mission of PricewaterhouseCoopers (PwC) is to build trust in society and solve important problems. PwC is committed to delivering high-quality professional services that help clients address complex challenges, manage risks, and achieve their goals. The firm aims to make a positive impact by providing valuable insights, expertise, and innovative solutions to businesses, governments, and organizations across various industries.
PwC's mission encompasses several key elements:
Trust and Integrity: PwC places a strong emphasis on maintaining trust and integrity in all its interactions. The firm adheres to professional ethics, transparency, and accountability, ensuring that its actions are guided by the highest standards of professionalism and ethical conduct. PwC strives to be a trusted advisor to its clients, providing objective and independent advice.
Client Value: PwC is dedicated to delivering exceptional value to its clients. The firm seeks to understand clients' unique needs, challenges, and aspirations, and then provides tailored solutions that drive sustainable business growth and success. PwC aims to exceed client expectations by delivering superior service, innovative thinking, and practical insights.
Collaboration: PwC recognizes the power of collaboration and teamwork. The firm values diverse perspectives and encourages collaboration among its people, clients, and stakeholders. By working together, and sharing knowledge and expertise, PwC fosters a culture of collaboration that enables the firm to solve complex problems effectively and deliver comprehensive solutions.
Responsible Business: PwC is committed to responsible business practices that positively contribute to society and the environment. The firm considers the broader impact of its actions and seeks to promote sustainable development, ethical business conduct, and social responsibility. PwC aims to be a responsible corporate citizen and actively engages in initiatives that address social and environmental challenges.
Continuous Learning and Innovation: PwC values continuous learning and staying at the forefront of industry trends and emerging technologies. The firm invests in its people, providing them with opportunities for professional growth, development, and acquiring new skills. PwC fosters a culture of innovation, encouraging its professionals to think creatively, embrace new technologies, and develop innovative solutions that drive business transformation and deliver value to clients.
By fulfilling its mission, PwC strives to make a positive and lasting impact on society while helping clients succeed in a rapidly changing world.
---
Vision
PricewaterhouseCoopers (PwC) envisions a world where businesses and organizations thrive, economies prosper, and society benefits from sustainable growth and development. PwC's vision reflects its aspirations for the future and the impact it seeks to create in the world.
Key elements of PwC's vision include:
Trust and Confidence: PwC aims to be a trusted partner for its clients, stakeholders, and the broader society. The firm envisions a world where trust and confidence are the foundation of successful relationships and where businesses and organizations are known for their integrity, transparency, and ethical conduct. PwC strives to build and reinforce trust by providing reliable, independent, and high-quality services.
Value Creation: PwC's vision includes a focus on creating value for its clients and stakeholders. The firm seeks to help organizations unlock their full potential, drive innovation, and achieve sustainable growth. By delivering valuable insights, strategic advice, and innovative solutions, PwC aims to contribute to the success and long-term viability of its clients and the overall economy.
Responsible and Inclusive Growth: PwC envisions a future where growth is not only profitable but also responsible and inclusive. The firm recognizes the importance of sustainable development, social impact, and environmental stewardship. PwC strives to help businesses and organizations integrate responsible practices into their strategies and operations, ensuring that growth benefits society as a whole and future generation.
Digital Transformation and Innovation: PwC embraces the opportunities and challenges presented by digital transformation and disruptive technologies. The firm envisions a future where organizations leverage technology to drive innovation, enhance efficiency, and create new value. PwC aims to be at the forefront of technological advancements, providing insights and solutions that help clients navigate the digital landscape and thrive in the digital age.
Global Collaboration: PwC's vision includes a world where collaboration and global cooperation are paramount. The firm believes in the power of collaboration across borders, industries, and sectors to tackle complex challenges and drive positive change. PwC aims to facilitate collaboration among its clients, professionals, and stakeholders, creating a network that fosters knowledge sharing, innovation, and collective problem-solving.
Talent Development and Diversity: PwC recognizes the importance of attracting, developing, and retaining top talent from diverse backgrounds. The firm envisions a future where its professionals are empowered to reach their full potential, contribute their unique perspectives, and make a difference in their communities and the world. PwC aims to create an inclusive and supportive work environment that values diversity, fosters continuous learning, and encourages personal and professional growth.
Through its vision, PwC strives to shape a better future for businesses, economies, and society, driving positive change and sustainable development.
---
Key Team
James Chalmers (Global Assurance Leader)
Marc Borggreven (Global Human Capital Leader)
Kevin Burrowes (Global Clients & Industries Leader, PwC United Kingdom)
Mohamed Kande (Vice Chair - US Consulting Solutions Co-Leader & Global Advisory Leader)
Christopher Kelkar (Global Alignment Leader )
Carol Stubbings (Global Tax and Legal Services Leader)
Dana Mcilwain (Chief Administrative Officer & Global Operations)
Richard Oldfield (Global Markets)
Coenraad Richardson (Chief Risk Officer)
Blair Sheppard (Global Leader, Strategy and Leadership, PwC United States)
James Shira (Global and US Chief Information & Technology Officer)
Diana Weiss (Global General Counsel)
---
Recognition and Awards
PwC has received numerous accolades and recognitions for its excellence and achievements across various areas. In 2010, Gartner honored PwC with a Top Rating for Financial Consulting, acknowledging the firm's expertise in providing financial advisory services. In 2012, PwC Brazil was ranked No. 1 in the Audit segment by CartaCapital magazine, as one of Brazil's Most Admired Companies. PwC's Public Sector practice was awarded the prestigious Malcolm Baldrige National Quality Award in 2014, recognizing the firm's commitment to quality and excellence in serving the public sector. The company's dedication to inclusivity and diversity was acknowledged when it received the Most Inclusive Employer of the Year award at the European Diversity Awards in 2015. PwC consistently received top ratings for corporate responsibility, achieving a full five-star score on the Business in the Community (BITC) Corporate Responsibility Index multiple times. Advertising Age recognized PwC Digital Services Experience Center as one of the best places to work in advertising and media in 2016. PwC's innovation in auditing was acknowledged when it received the Audit Innovation of the Year award from the International Accounting Bulletin in 2016. PwC Singapore was honored with the Best Practice Award from the Institute of Singapore Chartered Accountants in the same year. Brand Finance named PwC the strongest business-to-business brand and one of the world's 10 most powerful brands in their annual index in 2016. The firm's commitment to diversity was acknowledged by DiversityInc, ranking PwC No. 3 in their Top 12 Companies for Global Diversity in 2016. PwC India received the Association of Management Consulting Firms' Global Spotlight Award in the Growth Strategies category in 2016. PwC consistently ranks highly as a preferred employer, topping The Times' list of Top 100 Graduate Employers for 13 consecutive years. The Australian Financial Review Client Choice Awards recognized PwC as the Market Leader Australia in 2016 and 2017. Brand Finance also ranked PwC among the world's 500 most valuable brands in 2017. In recent years, PwC has been recognized by Forbes, Fortune, and other prominent publications for its size, brand value, and workplace culture, further solidifying its position as a leader in the industry.
---
Products and Services
PricewaterhouseCoopers (PwC) offers a comprehensive range of services through its three main service lines: Assurance, Advisory, and Tax. These service lines encompass a wide array of expertise and capabilities, allowing PwC to provide holistic solutions to its client's needs.
Assurance: Assurance services are central to PwC's heritage and reputation. They primarily involve financial audits and related services that provide independent verification and assurance on the accuracy and reliability of financial information. PwC's assurance professionals examine financial statements, assess internal controls, and provide insights and recommendations to enhance transparency and confidence in financial reporting.
Advisory: PwC's Advisory service line offers strategic consulting, specialized expertise, and practical solutions to help organizations address complex challenges and seize opportunities. This service line covers various areas, including:
- Management Consulting: PwC advises clients on strategy development, operational improvement, organizational transformation, and technology implementation. The firm helps businesses optimize their processes, enhance performance, and adapt to changing market dynamics.
- Deals and Transactions: PwC assists clients in various aspects of mergers, acquisitions, divestitures, and other transactions. The firm provides financial due diligence, valuation, transaction structuring, and integration services to help clients make informed decisions and maximize value.
- Risk and Compliance: PwC helps clients identify, assess, and manage risks across their organizations. This includes areas such as cybersecurity, data privacy, regulatory compliance, internal controls, and crisis management. PwC's risk advisory services aim to strengthen resilience and protect client assets.
- Technology and Digital Solutions: PwC leverages its expertise in technology and digital transformation to help clients harness the power of emerging technologies, such as artificial intelligence, blockchain, and cloud computing. The firm assists with digital strategy, technology implementation, data analytics, cybersecurity, and innovation initiatives.
Tax: PwC's Tax service line provides a wide range of tax-related services to assist clients in managing their tax obligations efficiently and effectively. These services include:
- Tax Advisory: PwC helps clients navigate complex tax regulations and develop tax-efficient strategies for their business operations, investments, and transactions. The firm provides guidance on international tax planning, transfer pricing, indirect taxes, and other tax-related matters.
- Tax Compliance and Reporting: PwC assists clients in meeting their tax compliance requirements, including preparing and filing tax returns, maintaining proper documentation, and ensuring adherence to tax laws and regulations.
- Global Mobility Services: PwC helps multinational companies manage the tax implications of global workforce mobility. This includes support for employee expatriation, tax equalization, social security compliance, and immigration services.
In addition to these core service lines, PwC also offers specialized services in areas such as data analysis, economic research, sustainability, and impact measurement. PwC's expertise and insights enable it to provide valuable analysis and strategic advice across a wide range of industries and sectors, contributing to informed decision-making and sustainable growth for its clients.
---
References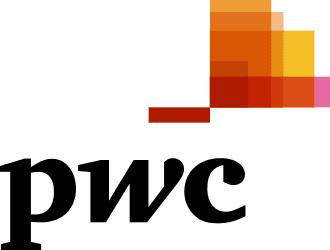 Raymund Chao (Asia Pacific and China Chairman)
Petra Justenhoven (Senior Partner and Chairwoman, PwC Europe, PwC Germany)
Kevin Ellis (Senior Partner and Chairman, PwC UK )
Tim Ryan (Chair and Senior Partner, PwC US)
Products/ Services
Assurance; Risk assurance; Risk advisory; Tax advisory; Legal services; Data & analytics; Management consulting; Digital Transformation; Financial advisory; Forensic accounting.
Number of Employees
Above 50,000
Headquarters
London, England, U.K.
Company Type
Limited partnership
Company Registration
OC303525