United States
Country
Summary
PepsiCo is a global food and beverage company with a portfolio of over 22 brands, including Pepsi, Frito-Lay, Gatorade, Tropicana, and Quaker Oats. The company was founded in 1898 by Caleb Bradham, a pharmacist who created a new drink called "Pepsi-Cola," which eventually became one of the world's most popular soft drinks.
Over the years, PepsiCo has diversified its product line, acquiring several other companies and expanding into new categories such as snacks, breakfast foods, and fast food. Today, the company is focused on sustainability and health and wellness initiatives, and it has set ambitious goals to reduce its environmental impact and offer healthier options for consumers.
With over $86 billion in annual revenue and more than 300,000 employees worldwide, PepsiCo is a global leader in the food and beverage industry. The company has a strong presence in both developed and emerging markets, and it continues to innovate and introduce new products to meet changing consumer preferences.
---
History
PepsiCo, Inc. was founded in 1965 with the merger of the Pepsi-Cola Company and Frito-Lay, Inc., by Donald M. Kendall Sr. and Herman W. Lay, and is headquartered in Purchase, New York. The two companies had roots dating back to 1898, and the newly formed PepsiCo quickly became one of the largest beverage companies in North America.
In the 1970s, PepsiCo continued to expand its product line, acquiring several other companies, including Pizza Hut, Taco Bell, and Kentucky Fried Chicken (KFC). These fast-food chains became part of a new division of PepsiCo called PepsiCo Restaurants, which would eventually be spun off into a separate company known as Yum! Brands. In 1977, PepsiCo introduced a new product called Slice, a fruit-flavored soda that would compete with Coca-Cola's Fanta brand. Slice was a success and remained part of PepsiCo's product line until the 1990s.
In the 1980s and 1990s, PepsiCo focused on global expansion, particularly in developing countries. The company also introduced new products, such as caffeine-free Diet Pepsi and Crystal Pepsi, a clear cola that was marketed as a healthier alternative to traditional colas. In 1998, PepsiCo merged with Tropicana Products, a leading producer of orange juice, and in 2000, it acquired Quaker Oats Company, which gave it control of the popular Gatorade sports drink brand. By the end of the 1990s, PepsiCo had become a global conglomerate with a diverse range of products, including soft drinks, snacks, fast food, and breakfast foods. The company's sales exceeded $20 billion per year, and it employed over 150,000 people worldwide.
In the early 2000s, PepsiCo continued to diversify its product line and expand globally. In 2001, it acquired the Quaker Oats Company's snack food division, which included popular brands such as Rice-A-Roni and Quaker Chewy Granola Bars. In 2006, PepsiCo purchased Izze Beverage Company, a maker of natural fruit drinks, and in 2008, it acquired Naked Juice, a producer of organic juice and smoothies. The company also expanded its presence in the Middle East and Asia, where it established joint ventures and partnerships with local companies.
In recent years, PepsiCo has focused on sustainability and health and wellness initiatives. The company has committed to reducing its carbon emissions and water usage, and it has set a goal to make all of its packaging recyclable, compostable, or biodegradable by 2025. PepsiCo has also introduced healthier snack options, such as Baked Lay's potato chips and Smartfood popcorn, and it has reduced the sodium content in many of its products. In 2018, the company launched Bubly, a line of flavored sparkling water, and it has continued to innovate in the beverage category with new products such as Pepsi Zero Sugar and Gatorade Zero.
Today, PepsiCo is one of the world's largest food and beverage companies, with a portfolio of over 500 brands that generate more than $86 billion in annual revenue and employ over 300,000 people worldwide.
---
Mission
PepsiCo's mission is centered around "creating more smiles with every sip and every bite". This mission drives their commitment to various stakeholders and areas of focus.
For consumers, PepsiCo aims to create joyful moments by offering delicious and nourishing products and delivering unique brand experiences. They strive to meet diverse consumer preferences and provide enjoyable experiences through their portfolio of food and beverage offerings.
PepsiCo is dedicated to being the best possible partner for their customers. They aim to drive game-changing innovation, working closely with their customers to develop mutually beneficial strategies and solutions. They aspire to deliver a level of growth that sets them apart in the industry, contributing to the success of their partners.
The company values their associates and communities, aiming to create meaningful opportunities for personal and professional growth. PepsiCo seeks to provide a diverse and inclusive workplace where employees can thrive and build successful careers. They also actively engage with communities, supporting initiatives that make a positive impact.
PepsiCo recognizes the importance of environmental sustainability. They are committed to conserving nature's precious resources, reducing their environmental footprint, and fostering a more sustainable planet for future generations. They continually strive to implement sustainable practices across their operations and supply chain.
PepsiCo is dedicated to delivering sustainable top-tier Total Shareholder Return (TSR) and upholding best-in-class corporate governance. They aim to create long-term value for their shareholders while maintaining transparency and accountability in their business practices.
---
Vision
PepsiCo's vision is to be the global leader in beverages and convenient foods by winning with PepsiCo Positive (pep+). This vision encompasses their competitive spirit, unwavering focus, and shared values. pep+ represents their strategic end-to-end transformation that prioritizes sustainability and human capital, aiming to create value and growth while operating within planetary boundaries and driving positive change for the planet and people.
By integrating sustainability into their business practices, PepsiCo aims to inspire positive change, contributing to a better world for current and future generations.
Additionally, PepsiCo places great importance on their human capital. They value their employees and recognize the pivotal role they play in the company's success. By prioritizing their workforce, PepsiCo aims to foster a culture of excellence, innovation, and collaboration. They strive to provide opportunities for growth, development, and personal fulfillment, creating an environment where individuals can thrive and contribute their best.
---
Key Team
Ramon L. Laguarta (Chairman and Chief Executive Officer)
Jim Andrew (Executive Vice President, Chief Sustainability Officer)
Roberto Azevêdo (Executive Vice President, Chief Corporate Affairs Officer and Chairman of Board of Directors, PepsiCo Foundation)
Björn Bernemann (President, PepsiCo International Beverages Franchise)
Tina Bigalke (Global Chief Diversity, Equity and Inclusion Officer)
Seth Cohen (Senior Vice President and Chief Information Officer)
Anne Fink (President, Global Foodservice)
David Flavell (Executive Vice President, General Counsel and Corporate Secretary)
Marie Gallagher (Senior Vice President and Controller)
Hugh F. Johnston (Vice Chairman and Chief Financial Officer)
Vince Jones (PepsiCo eCommerce Head)
Athina Kanioura (Executive Vice President, Chief Strategy and Transformation Officer)
Ram Krishnan (CEO International Beverages and Chief Commercial Officer)
René Lammers (Executive Vice President and Chief Science Officer)
Silviu Popovici (Chief Executive Officer, Europe)
Gregg Roden (Executive Vice President and Chief Operations Officer)
Paula Santilli (Chief Executive Officer, PepsiCo Latin America (LatAm))
Ronald Schellekens (Executive Vice President and Chief Human Resources Officer)
Wern-Yuen Tan (Chief Executive Officer, Asia Pacific, Australia, New Zealand and China)
Kirk Tanner (Chief Executive Officer, PepsiCo Beverages North America)
Dr. Pietro Antonio Tataranni, MD (Chief Medical Officer and Senior Vice President, Life Sciences)
Jane Wakely (Executive Vice President, Chief Consumer and Marketing Officer and Chief Growth Officer, International Foods)
Eugene Willemsen (Chief Executive Officer, Africa, Middle East, South Asia)
Steven Williams (Chief Executive Officer, PepsiCo Foods North America)
---
Recognition and Awards
Ethisphere Institute's World's Most Ethical Companies: PepsiCo has been named one of the world's most ethical companies by the Ethisphere Institute for 12 consecutive years, reflecting its commitment to ethical business practices and corporate social responsibility. Dow Jones Sustainability Indices: PepsiCo has been included in the Dow Jones Sustainability Indices for 15 consecutive years, recognizing its leadership in sustainability and environmental performance. Human Rights Campaign's Corporate Equality Index: PepsiCo has received a perfect score on the Human Rights Campaign's Corporate Equality Index for several years, reflecting its commitment to LGBTQ+ inclusion and diversity in the workplace. Fast Company's Most Innovative Companies: PepsiCo has been recognized as one of Fast Company's Most Innovative Companies for its work in product innovation and sustainability. Forbes World's Most Valuable Brands: PepsiCo has consistently been included in Forbes' list of the world's most valuable brands, reflecting its strong brand reputation and financial performance.
---
Products and Services
Retail partnerships: PepsiCo collaborates with retail partners worldwide to distribute and promote its products in stores and supermarkets, ensuring wide availability and visibility.
Healthier options: Recognizing the growing demand for healthier choices, PepsiCo offers a range of better-for-you options such as low-sugar and low-calorie beverages, baked snacks, and oat-based products under brands like Pepsi Zero Sugar, Lay's Baked, and Quaker Oats.
Convenience store solutions: PepsiCo provides customized solutions for convenience stores, including grab-and-go beverage coolers, snack racks, and promotional materials to optimize sales and enhance the consumer experience.
Sustainable initiatives: As part of its commitment to sustainability, PepsiCo focuses on reducing its environmental impact and promoting responsible sourcing. It has launched initiatives like sustainable packaging, water conservation efforts, and supporting local farmers through its Sustainable Farming Program.
Partnerships and collaborations: PepsiCo actively seeks collaborations with other companies and organizations to expand its reach and explore new opportunities. This includes partnerships with restaurants, co-branding ventures, and collaborations with non-profit organizations to address social and environmental challenges.
Through its wide range of products and services, PepsiCo aims to cater to diverse consumer preferences and needs while continually innovating and adapting to changing market trends.
---
References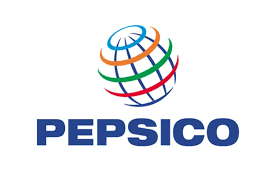 Industries
Retail and Consumer Goods
Products/ Services
Brand Marketing, Fast-Moving Consumer Goods, Food and Beverage, Manufacturing
Number of Employees
Above 50,000
Headquarters
Harrison, New York
Company Type
Public Limited Company
Company Registration
SEC CIK number: 0000077476