United States
Country
Summary
An American sportswear company with its headquarter in Beaverton, Oregon, Nike, Inc. was founded in 1964 as Blue Ribbon Sports [BRS] by track athlete Phil Knight and his coach Bill Bowerman. Today, it's a substantial manufacturer and supplier of athletic shoes, apparel and sports equipment worldwide, valued at $32 billion.
---
History
An American sportswear company with its headquarter in Beaverton, Oregon, Nike Inc. was founded in January 25, 1964 as Blue Ribbon Sports [BRS] by track athlete Phil Knight and his coach Bill Bowerman, who persistently figured ways to improve the performance of athletic shoes. For example, he figured that if he reduced the shoe's weight an ounce, he would save the runner from lifting app. two hundred pounds in a mile race.
During Stanford's MBA program, Knight wrote a paper speculating that the production of running shoes should move from its center in Germany to Japan, where labor was inexpensive, and got a chance to put this thesis to the test with a trip to Japan in 1962. Here, he signed a deal to export Onitsuka Tiger's shoes into the U.S. — later named ASICS. Bowerman supported Knight's enterprise, and entered into a 50-50 proprietorship of BRS. Their startup—which faced fierce competition from Puma and Adidas—sold 1,300 running shoes for estimated $8,000. The following year, sales reached approximately $20,000. In 1965, Bowerman suggested a shoe design that would provide support for runners, to Tiger. 'Tiger Cortez' was an instant hit. However, the association between BRS and Onitsuka Tiger ended in 1971 with a lawsuit from Tiger. The court settled that both could sell their own versions of the shoe and the Cortez became an iconic footwear model—and not just with runners. Forrest Gump wore it during his transcontinental crossing and the shoe has street cred with Southern California gangs!!
Moving ahead, BRS launched its own line of footwear, rebranded Nike. It bore the iconic Swoosh logo designed by Portland State University design student Carolyn Davidson for just $35. Later, she was given five hundred shares of stock, now worth an estimated $1 million. Interestingly, the first Nike shoes were made in Bowerman's wife's waffle iron; it inspired an idea for a grooved pattern on the sole of training shoes to help athletes grip running tracks. This Eureka moment led to "Nike Waffle Trainer," patented in 1974, and he was inducted into The National Inventors Hall of Fame at U.S. Patent and Trademark Office in Alexandria, Va. In 1983, Nike launched "Pegasus" — a basketball shoe with air cushioning designed by CEO Mark Parker and Bruce Kilgore. "Air Jordans" were introduced the following year just for Michael Jordan and later released to the public. In 1988, the first "tennis shoe" -style golf shoe was introduced into the market. Another success!
The company's key advantage has always been its celebrity endorsements. Sports is at the heart of American culture so a lot of emotion is invested; there is something motivational and relatable seeing athletes push the limits of performance. So, the brand signed athletes Ilie Nastase, Tiger Woods, Steve Prefontaine, Alberto Salazar, Kobe Bryant, Bo Jackson, Derek Jeter and Lebron James, among others. The most lucrative endorsement, both for Nike and the celebrity, is with Michael Jordan. The deal proved to be lucrative for Nike and Jordan, who rose to stardom and "Air Jordans" made an estimated $100 million in revenue by end- 1985. Jordan reportedly continues to earn estimated $100 million annually in Nike royalties.
Nike maintained a growth trajectory, culminating in its 1980 IPO, expanding the business through acquisitions including Cole Haan [1988; sold in 2012]; Converse, Inc. [2003]; Canstar Sports, Inc. [1994; later called Bauer and sold in 2008]; and Umbro [2008; sold in 2012]. Since then, it has continued to grow stronger, enhanced by a series of campaigns, the most iconic being "Just Do It" in 1988 — inspired by the last words of serial killer Gary Gilmore before the firing squad, "Let's Do It." The campaign features eighty-year-old runner Walter Stack running across Golden Gate Bridge! Nike's ad for Air Max also became a hit, soundtracked by The Beatles' "Revolution" — reportedly the first time a Beatles song had been used in a television commercial! In 1996 the company created Nike ACG which markets products for extreme sports and in the twenty-first century, began selling sports-technology accessories.
Nike's factories were based in Japan, and then moved to inexpensive labor in South Korea, China, and Taiwan. As the financial situation of these countries developed, Nike moved focused on China, Indonesia, and Vietnam. It was noted; activist Jeff Ballinger published a report in 1991, documenting the dismal working conditions of Nike's operations in Indonesia followed by an article in Harper's Magazine, on the life of an Indonesian Nike employee whose wages were fourteen cents an hour! Public outrage led to protests against the brand at the 1992 Olympics and increased media attention. With calls for boycotting the brand and pressure put on its celebrities like Michael Jordan to condemn the brand, Nike made a huge effort in 1998 to improve the working conditions of labour in its factories by raising the minimum age, monitoring factory conditions, enforcing U.S. standards for clean air and creation of the Fair Labor Association.
Bill Bowerman, co-founder of Nike, passed away in 1999 and Phil Knight stepped down as CEO and President of Nike, retaining the position of Chairman. His part in building Nike into a retail giant made him one of the richest men in the world. Knight has a net worth estimated at $24.1 billion, according to Forbes' Real Time Billionaire List. In 2008, Mexican-American rapper Lil Rob wrote a hit song on Cortez shoes!! In 2012, Nike became an official supplier for National Football League apparel and in 2015, for National Basketball Association apparel. The same year, Nike committed to women empowerment through its campaigns and activities. In 2018, however, the brand incited controversy by signing athlete and political activist Colin Kaepernick, who was the first football player to take a knee during the national anthem, in protest of police ferocity toward black Americans. Courting controversy again the following year, when days before the Fourth of July, the brand canceled the launch of a sneaker bearing the 13-star American flag on the shoe's heel. Reportedly, this decision came after Colin Kaepernick voiced his criticism to Nike, saying the flag represented America during a time of bondage. The choice to drop the shoe sparked a media controversy with conservatives criticising Nike for not being patriotic. One of Nike's recent innovations is a shoe that contains a computing device embedded in it and can be connected to the smartphone of the wearer.
In more recent times Nike is giving increasing importance to sustainability. Per Vogue, 'Nike has made technical innovations in some of the apparel and footwear for the Olympics' most visible sports—track and field, basketball, soccer, and skateboarding—as well as creating medal-stand uniforms that are made from 100 per cent recycled materials. "For us it's not an either-or proposition," begins Nike's vice president of sustainable innovation Seana Hannah, "…Our athletes expect and are going to have the highest-quality performance gear—and we're going to do it sustainably."
Nike's star continues to rise despite the pandemic. Per Forbes, "Nike's second-quarter results [2020] delivered a 9 per cent increase over last year for the same time period. Direct-to-consumer sales were up 32 per cent and digital sales were up 84 per cent. 'Nike's strong results during a dynamic environment show the power of staying on the offense,' said John Donahoe, President and CEO, NIKE, Inc. On the earnings call, Nike discussed staying with the current strategy which stresses continued product innovation, initiatives that drive brand strength and increasing memberships in the loyalty program."
---
Mission
Nike's mission statement is "To bring inspiration and innovation to every athlete in the world." The company aims to bring the best products and experiences to athletes of all levels and backgrounds.
---
Vision
Nike's vision is to be a leader in sustainability, labor practices, and corporate responsibility while also providing premium athletic products and experiences to its customers. The goal is to empower and support athletes at all levels and in all aspects of their lives, on and off the field.
---
Key Team
John Donahoe (President and CEO)
Phil Knight (Chairman Emeritus)
Mark Parker (Executive Chairman)
Andy Campion (Chief Operating Officer)
Seana Hannah (VP: Sustainable Innovation)
---
Recognition and Awards
Nike has received numerous awards and accolades over the years, including the Corporate Register Reporting Awards (CRRA) in 2013, the Commitment to Quality Award, and the Shorty Industry Award for Best Use of Social Media for the London 2012 Olympics in 2013. Nike has also been recognized for its employee benefits and compensation, winning awards from Comparably in 2019 and 2018. Additionally, Nike was named one of the World Branding Awards' "World's Most Valuable Brands" in 2020 and is the namesake of a literary award given annually to a single living author writing in Polish, known as the Nike Literary Award.
---
Products and Services
Nike is a leading global brand in the athletic footwear and apparel industry and provides a diverse range of products and services for athletes and fitness enthusiasts. Nike's key offerings include a variety of athletic footwear such as running shoes, basketball shoes, soccer cleats, and training shoes. Their footwear incorporates innovative technologies for comfort, support, and performance enhancement.
In addition to footwear, Nike offers a wide selection of athletic apparel for men, women, and children. This includes items like shorts, t-shirts, leggings, sports bras, and jackets. The apparel is designed with moisture-wicking and breathable materials, as well as safety features like reflective elements for nighttime activities. Nike also provides accessories such as bags, hats, socks, and athletic equipment like basketballs and soccer balls. They have a membership program called NikePlus, offering exclusive access to products, events, and services. Members can access personalized training plans, enjoy product discounts, and get early access to new releases.
What's more, Nike has developed two free mobile apps. The Nike Training Club App offers a wide range of workouts for users of all fitness levels. It includes personalized training plans, workout videos, and tracking features. The Nike Running Club App provides personalized training plans, tracking features, and guided runs led by Nike coaches. Furthermore, Nike offers customization services, allowing customers to personalize their footwear and apparel with their preferred colors, materials, and designs. Overall, Nike's extensive product range and services aim to assist athletes and fitness enthusiasts in performing at their best.
---
References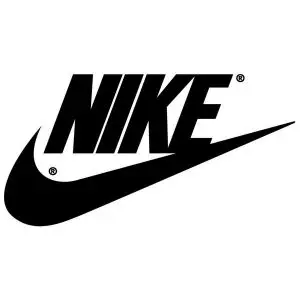 John Donahoe (President and CEO )
Phil Knight (Chairman Emeritus)
Mark Parker (Executive Chairman)
Andy Campion (Chief Operating Officer)
Seana Hannah (Vice President of Sustainable Innovation)
Industries
Fashion and Textiles
Retail and Consumer Goods
Products/ Services
Apparel, Accessories, Sports equipment
Number of Employees
1,000 - 20,000
Headquarters
One Bowerman Drive Beaverton, OR 97005
Company Type
Public Limited Company
Company Registration
1441334