---
History
London Business School (LBS) is one of the world's top business schools located in the heart of London, next to Regent's Park. LBS consists of a world-class faculty and a truly global perspective with a diverse student body consisting of over 130 countries. Several multinational corporations and global consulting companies have chosen London as their location to conduct business. LBS provides students many different networking outlets. Over 100 key recruiters visit the campus each year, and the Corporate Partnership Program connects organizations and students to each other regularly.
The Executive Education program works in partnership with 60 different organizations making it easier and more accessible for local professionals to attend and further their education at LBS. The business school is a popular venue for key speakers such as former UK Prime Minister Tony Blair, Irish President Mary McAleese, former US Vice-President Al Gore, former US President Bill Clinton, and Sir Richard Branson, CEO of Virgin Group. All students and faculty are welcome to attend speeches scheduled throughout the semester. LBS is also known for its academic prestige and excellence in teaching and faculty, and it is consistently ranked as one of the top global business schools in the world. They pride themselves on their well established connections with other colleges of the university.
For example, MBA students are invited to take electives at The University College of London if they choose to. LBS has an alumni base of 34,000 in over 130 different countries. Over 1,800 students enroll for full-time MBA and over 7,400 executives are enlisted in executive education programs each year. The faculty ranks among the highest in the world and their research received the top four rating in the latest Higher Education Funding Council for England RAE. The Dean of LBS, Sir Andrew Likierman, has served as a Lecturer, Senior Lecturer and Professor of Accounting and Financial Control at the business school. He was also the founding director of the Executive MBA program and the Director of the Institute of Public Sector Management. Likierman has been the Dean of LBS since January, 2009.
---
Courses
The Full-time MBA Program is either a 15, 18, or 21-month program with a flexible curriculum that supports individual needs through dynamic learning methods. A Pre-program orientation focuses on leadership and a self-development plan to be used as a guide throughout the educational experience. Year one consists of core courses of the MBA focused around three themes: Tools and techniques, managing the organization, and engaging with the business world. Different methods of teaching and learning are applied to draw direct links to industry and commerce in these areas. A summer internship, entrepreneurial classes, or participating in the summer consulting team must be completed before second semester. Then, a series of electives and experiential learning techniques will govern the remainder of the second year. Also, the Global Business Experience course offers students a chance to gain insight on the crucial area of business.
The Executive MBA Program is offered in London and Dubai. It is a transformational experience that equips students with the skills, knowledge, and networks needed to further their professional career and personal lives. The program helps to balance the demanding career and personal commitments each student has within a 20-month program of rigorous study and elaborate professional development. There is also an EMBA-Global Program offered in America and Europe. As an EMBA-Global student, you study beside global executives, learn from world-class faculty members from both schools (in New York and London), study in the two major business, finance, and cultural capitals in the world. Students also become part of a network of over 73,000 alumni, a part of two internationally accepted brands, and receive an MBA degree from each school.
Sloan Masters in Leadership and Strategy (Sloan MSc) is an executive education program that empowers senior executives, professionals and entrepreneurs to become global leaders. Students range from a diverse background of cultures and professional careers. They have demonstrated a significant level of achievement and growth in their careers; they are decision makers, project leaders, and influencers who take the leadership roles in their companies and have an average of 16 years work experience. Sloan MSc provides a curriculum that delivers skill refreshers and a constantly updated set of key aspects for business success. The classes are generally taught by senior professors and the program has been consistently ranked as one of the top leadership programs in the world. Students release their full potential to thrive in top positions, examine and refine their abilities to create and deliver valuable strategies, define what it means to be a leader, and learn knowledge necessary in the boardroom. Sloan MSc is a full-time 12-month program that consists of five dimensions: Key knowledge; the core themes of strategy, leadership, change, and globalization; a tailored set of electives based on the student; global perspectives taught through international assignments and diversity; and key skills assessed through a core skills portfolio. The programs main focus is to develop effective leadership abilities. Topics covered to satisfy this goal are a leadership assessment, understanding top management, writing a biography, and managing people and organizations.
---
Global MBA rankings
Although Forbes and US News do not rank MBAs globally, they were included for their impact in the US
---
General information
London Business School Regent's Park London NW1 4SA,United Kingdom t: +44 (0)20 7000 7000 e: contactus@london.edu w: www.london.edu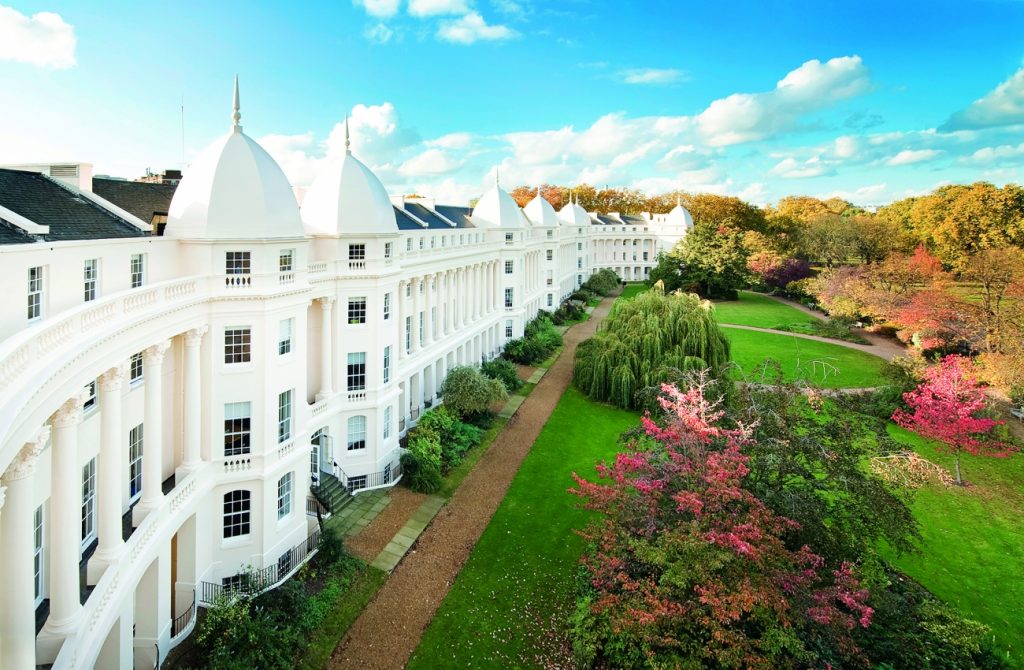 Locations
London, NW1, United Kingdom
Afiliations
University of London, AACSB, EQUIS, AMBA
Address
Regent's Park London NW1 4SA United Kingdom