Summary
Leading luxury beauty brand Lancome started with one man, Armand Petitjean, and grew to over a thousand boutiques around France, in collaboration with knowledgeable ambassadresses.
---
History
Lancôme was founded in 1935 by Guillaume d'Ornano- and his fifty-year-old partner- visionary perfumer Armand Petitjean. Petitjean wanted to create a beauty brand that encapsulated French elegance with the vision to make women happier by making them beautiful. The name "Lancôme", chosen by Guillaume's wife Elisabeth, was inspired by Lancosme forest in Indre valley, France and the roses in this beautiful region inspired the company's logo of the single golden rose.
Following the debut of its first fragrances in 1935 — Tendre Nuit, Bocages, Conquete, Kypre and Tropique — Lancôme entered the luxury skincare market the following year with all-purpose repair cream Nutrix and then a line of make-up, cosmetics and skincare. Years later, when Petitjean was asked why he created Lancôme, he quipped, "Because I had seen that two American brands had taken control of the beauty industry. A French brand should be up alongside them." Lancôme was acquired by L'Oréal.
Per Vogue: "Crafted with care, decades of research and scientific expertise, each Lancôme high-performance product conveys a beautiful story. A story that encapsulates the brand's heritage and vision. Whether it's motivating us to be mindful of our environment, helping us embrace our femininity, or even encouraging us to channel our inner beauty, caring for a healthier, happier tomorrow encapsulates Lancôme's sense of generosity. So much so that their brand symbol evokes the same message with a powerful scent."
Despite Petijean's belief that Lancôme would never advertise, Lancome is now one of the top advertisers in the luxury beauty business, with its campaigns shot by leading photographers Peter Lindbergh, Mario Testino, Mario Sorrenti, Nick Knight, Steven Meisel, Brigitte Lacombe, Patrick Demarchelier and Dusan Reljin. In 2012, Lancôme premiered a television commercial with Betty Boop and supermodel Daria Werbowy. The advertisement, when uploaded to YouTube, crossed 100,000 views.
The brand is represented by actresses, supermodels, make-up artists and perfumers. Carol Alt was the youngest model to be the face of Lancôme and some of Hollywood's icons that have been featured in its campaigns include Isabella Rosselini, Kate Winslet and Penelope Cruz. Clive Owen was the first male spokesperson for Lancôme's men's skincare and fragrance Hypnôse Homme and Bae Suzy is Asia Pacific Brand Ambassador and Lancome's Global Muse. Actress Zendaya is Lancôme's newest global brand ambassador. She joins Julia Roberts, Taylor Hill and Lupita Nyong'o.
Always in sync with evolving consumer needs Lancôme collaborated with software developer Perfect Corp. to create a mobile app that allowed customers to try on make-up and make direct purchases on the app. It was a hit! Taking it a step further post-Covid, Lancôme and YSL Beauty — both part of the portfolio of L'Oréal — launched pioneering beauty technology at Hamad International Airport, Doha in collaboration with Qatar Duty Free. Here, Lancôme 'Shade Finder' allows women to find the right shade of foundation with minimal contact, using a device powered by artificial intelligence.
Today- with its Caring Together for a Happier Tomorrow sustainability program- Lancôme is helping to build a happier and more sustainable future. The program developed by Lancôme aims at protecting biodiversity; empowering consumers to make sustainable consumption choices thanks to products that are refillable, rechargeable and recyclable; and providing women with access to education, mentoring, and entrepreneurship. Of late Lancôme is prioritising inclusivity by developing products for everyone and putting people who can actually speak to the experience of not fitting those outdated beauty ideals in decision-making positions.
---
Mission
Empowering all women to achieve Beauty, Femininity and French Elegance.
---
Vision
Since its inception, luxury beauty brand Lancôme's vision is to make all women happier by making them more beautiful with their skin care range and providing the best cosmetics innovation in terms of quality, science and efficacy. The luxury brand is also prioritising inclusivity by developing products for everyone and putting people who can actually speak to the experience of not fitting those outdated beauty ideals in decision-making positions.
---
Key Team
Françoise Lehmann (Lancôme Global Brand President)
Jean-Paul Avon (Loreal Group Chairman of the Board of Directors Chairman of the Strategy and Sustainability Committee)
Nicolas Hieronimus (Loreal Group CEO)
Françoise Bettencourt Meyers (Vice-Chairwoman of the Board of Directors)
Paul Bulcke (Vice-Chairman of the Board of Directors)
---
Products and Services
Luxury beauty brand Lancôme provides fragrances, skin care and makeup. Their most famous products include "Hypnôse" mascara and the "Visionnaire Range" which contains a patented ingredient "LR 2412" aimed to improve skin texture, pore reduction, fine lines and uneven skin tone.
---
References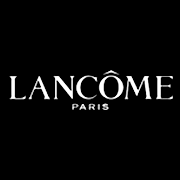 Françoise Lehmann ( Lancôme Global Brand President)
Jean-Paul Agon (Loreal Group Chairman of the Board of Directors Chairman of the Strategy and Sustainability Committee)
Nicolas Hieronimus (Loreal Group CEO)
Françoise Bettencourt Meyers (Vice-Chairwoman of the Board of Directors)
Paul Bulcke (Vice-Chairman of the Board of Directors)
Industries
Retail and Consumer Goods
Products/ Services
Fragrance, skin care and cosmetics
Headquarters
75 Fifth Avenue. New York, New York, 10017, United States
Company Registration
1144179