Summary
Kate Spade New York is an American luxury fashion house founded in January 1993 by Kate and Andy Spade as a modest accessories brand. Today Kate Spade New York is acclaimed for its iconic shapes, palette and witticism. The luxury fashion brand was acquired by Tapestry Inc. in July 2017 for a reported sum of $2.4 billion.
---
History
Arizona State University alumnus Katherine Noel Brosnahan met her future husband Andy Spade in university. In 1986 the couple moved to New York where she worked as accessories editor at Mademoiselle but resigned in 1991 to pursue her dream of launching a line of handbags. The story is quite inspiring: the young girl was so disillusioned that she couldn't find a stylish utilitarian handbag so she set out to design the perfect handbag out of her home. After making paper samples, she combined sleek shapes and a bright palette to launch "Kate Spade New York" in 1993 with six handbags. "Even my mother said I'd gotten cocky — and what the heck was I doing giving up a job with insurance?" she told Forbes.
Eventually her husband invested $35,000 and her debut line released the iconic square bag. A cult fashion brand was born. In her own words, "crisp colour, graphic prints and playful sophistication are the hallmarks of Kate Spade New York." This can be seen in the most minute detailing of their product lines from the witty statements along the inside of bangle bracelets to their social media. Each aspect of the branding is consistent which allows consumers to easily identify with it. In 2004 Kate Spade described her brand to Vogue: "We're not intimidating.... I think some people get nervous about fashion because they find it a little scary. But fashion should be enjoyed; it shouldn't be looked at from a jaded, been-there-done-that point of view." The brand then diversified into footwear- sunglasses- beauty- fragrance and women's ready to wear.
Just before her first show Kate Spade ripped out the labels with her logo from the interior of the handbags and affixed them to the outside. After the handbags appeared in Vogue magazine they became a smash hit. Annual revenue climbed to reported $1.5 million in 1995. The following year Kate Spade opened its first boutique in New York City's SoHo. Within three years the company was minting reported $27 million and experienced unprecedented growth.
Kate Spade New York was also one of the first of its time to go digital with iPads, mobiles and computers. Expansion and acquisition was the next stage. The company that had started from scratch attracted attention of conglomerates and in 1999, American chain of luxury departmental stores Neiman Marcus reportedly paid $124 million for fifty six per cent stake, including debt. In 2006 Neiman Marcus Group acquired the remaining stake.. valuing the company at $134 million and resold Kate Spade New York to Liz Claiborne Inc in 2014 which was then rebranded as Kate Spade and Company. Andy Spade was in charge of operations at the time but the following year operational reins was turned over to Liz Claiborne. In 2016 the couple launched a new line "Frances Valentine" named after their daughter.
In another milestone American multinational luxury fashion holding company Tapestry Inc acquired Kate Spade and Company in July 2017 for reported $2.4 billion and appointed Anna Bakst as CEO and Brand President. "The appointment of Anna Bakst marks another key step in the evolution of the Kate Spade brand. She brings a rare combination of business acumen, directly related fashion experience and strong leadership skills to the company. Together with recently appointed Creative Director Nicola Glass, we now have the right senior management in place to lead the talented Kate Spade brand team and drive the business globally" said Victor Luis- CEO- Tapestry Inc in a company release.
In June 2018 Kate Spade died by suicide at fifty-five. She is survived by a teenage daughter. To respect the late founder, the company reportedly donated $1 million towards mental health awareness. The CFDA paid a tribute to her in the 1997 CFDA Awards Journal: "Not often does a fashion phenomenon emerge whose price tag is in inverse relationship to its style quotient—but that's the case with Kate Spade who has almost single-handedly proven to an industry known for thinking otherwise that a chic handbag need not cost upwards of $2,000. And with her other business partners, some of whom have been 'best friends since we were little' as she says. The Kansas City native brings to her company an old-fashioned spirit that is more about growing a good business than business growth…"
The luxury fashion brand hired Nicola Glass as Creative Director in 2018. Prior to joining Kate Spade New York, Glass was senior vice president of accessories design at Michael Kors, having spent thirteen years working for the New York-based fashion brand. However, Glass exited. "I really don't think this is the kind of brand that should have one person at the table" Fraser told BoF. "The best thing for us was to revert to our origin story which was a collaboration of creatives." Jennifer Lyu is the new head of design for leather goods and accessories while Tom Mora is head of design for ready-to-wear, footwear, jewellery and other products.
Kate Spade New York remains a cult till date. Vogue described Kate Spade New York SS23 RTW collection as, "As Kate Spade New York is marking its 30th anniversary, and Mora and Lyu are building on the label's heritage, it makes sense that there was a retro feeling to the garments. Many 1950s and '60s silhouettes predominated, adapted for today… Flexibility and the ability to see things from different perspectives are qualities sorely lacking in the world right now. They are what Kate and Andy Spade brought to the brand decades ago, and Mora and Lyu aim to bring forward today, rain or shine."
---
Mission
"We're stronger together through our on-purpose collections; we build suppliers that help transform communities by employing and empowering its primary agents of change: women."
---
Vision
Since its modest launch in 1993 with six essential handbags Kate Spade New York has always stood for optimistic femininity. Strongly rooted in femininity, joy and style till date.. global life and style brand Kate Spade New York envisions empowering women with beautiful handbags- apparel- shoes- jewellery- home decor and tech accessories—all things we use daily. The core team believes polished ease looks- and feels- chic. And believe in the power of modern sophisticated colors. The style is synonymous with joy—and these founding principles define Kate Spade New York's unique fashion aesthetic within the Tapestry house of brands.

---
Key Team
Andy Spade (Founder)
Kate Spade (Founder)
Anna Bakst (CEO)
Jennifer Lyu (Head of design for leather goods and accessories)
Tom Mora (Head of design for ready-to-wear, footwear, jewellery and other products)
---
Recognition and Awards
Most Influential Brand by Forbes, America's Best Retailer by Fast Company and Best of the Web by Glamour Magazine.
---
Products and Services
Handbags and fashion accessories and later footwear, sunglasses, fragrance and ready to wear.
---
References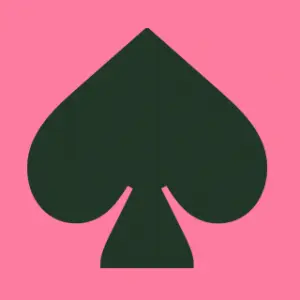 Jennifer Lyu (Head of design for leather goods and accessories)
Tom Mora (Head of design for ready-to-wear, footwear, jewellery and other products)
Industries
Fashion and Textiles
Retail and Consumer Goods
Products/ Services
Handbags and fashion accessories and later footwear, sunglasses, fragrance and ready to wear.
Number of Employees
500 - 1000
Headquarters
152 Spring St, New York, NY 10012, United States
Company Registration
5037332