Summary
James Soames is an entrepreneur and an experienced marketing executive with over 25 years in the industry. James is currently helping Trackimo and Watchinu with connected tracking devices / smartwatch launches including the new NickWatch. Throughout his career, he has held leadership positions as a Marketing Director and CMO for notable entertainment and tech companies, including Sky, BT TV, Samsung and Motorola.
A BA (hons) in Retail Marketing from The Manchester Metropolitan University, James started his career in 1990 at Asprey and after taking up different roles in several companies, he joined Sky in 1998. There he grew to become Head of Advertising in 2005. After Sky, he became a sought after marketing leader, taking up the roles of Head of Customer Acquisition at BT, Marketing Director at Motorola, UK Head Of Marketing at Samsung and Group CMO at Kodak, among others.
Throughout his career, he has specialised in supercharge customer growth, optimise the customer journey and drive brand transformation with a digital-first mindset. For example, he was also instrumental in the launch of technology products like Tivo, Sky+, Samsung Galaxy S9/9+, A8, Note 9, Moto G, and Moto X, to name a few.
He is currently collaborating with WatchinU, a joint venture between Paramount and Nickelodeon, in NickWatch, a connected smartwatch for kids and will be operated via a licensee agreement with Paramount Global, Nickelodeon's parent company.
The connected smartwatch features characters from a range of Nickelodeon series including Teenage Mutant Ninja Turtles, SpongeBob SquarePants and more. NickWatch also allows parents to monitor their child's use of the watch and most importantly, keep track of their child's location via the 'NickWatch Caretaker App.'
Biography
James began his journey in the advertising industry as the Head of Advertising (Direct to Home) at BSkyB (Sky TV) from June 2005 to December 2005. During his tenure, he played a key role in driving the re-appraisal of the Sky brand and supporting business sales channel targets.
Following his successful stint at BSkyB, James joined BT as the Head of Customer Acquisition for BT Vision from January 2006 to February 2009. In this role, he led sales and marketing efforts, contributing to the acquisition of over 400,000 customers within 24 months. He also played a crucial role in developing marketing strategies, managing brand marketing, and overseeing projects related to BT Vision's content and pricing strategy.
James then transitioned to kgbdeals.co.uk as the Head of Marketing, Text - Director & Country Manager from March 2009 to August 2010. Here, he managed multi-million pound advertising and sponsorship programs and successfully launched kgbdeals.co.uk, a group buying platform, within three months.
Afterwards, James held the position of Marketing Director - EMEA/UK & Ireland at Motorola Mobility (a Lenovo Company) from July 2011 to June 2014. During his tenure, he formulated and executed marketing strategies for the EMEA region and managed marketing teams across Spain, Central & Eastern Europe, and Italy. Notably, James led the successful launches of Moto G and Moto X, which gained significant market share in the UK.
From June 2014 to May 2016, James served as the Group CMO (Global) at Kodak Alaris, a company dedicated to unlocking the power of images and information. In this role, he revamped the corporate brand positioning, visual identity, and corporate communications programs. He also introduced a new brand and naming strategy for the company, including the shift to Alaris for the Information Management division.
Following his tenure at Kodak Alaris, James became the Marketing Director - Europe at Bigblu Broadband Plc from September 2018 to October 2020. During this period, he spearheaded marketing efforts across Europe, focusing on improving broadband connections for millions of people worldwide. James was responsible for brand and lead-generation initiatives using targeted digital media and offline channels.
In October 2020, James joined Eutelsat as the Global Marketing Director for Konnect Broadband. He played a pivotal role in empowering people in remote and low-density locations with superfast satellite broadband. Additionally, he led initiatives to optimize customer growth, enhance the customer journey, and drive brand transformation with a digital-first mindset.
Currently, James is an independent professional, leveraging his extensive experience to help businesses supercharge customer growth and drive brand transformation. He is actively involved in delivering projects and providing interim or permanent roles to businesses seeking his expertise. Some of his recent projects include assisting Trackimo and Watchinu with the launch of connected tracking devices and smartwatches.

---
Vision
James Soames envisions a dynamic business landscape where strategic marketing initiatives and brand transformation serve as powerful catalysts for customer growth. With a profound understanding of diverse industries, James aims to harness his extensive experience to empower businesses in their journey towards supercharging customer acquisition and fostering brand evolution.
Rooted in a digital-first approach, his vision revolves around optimizing the customer journey, leveraging targeted digital media, and utilizing innovative strategies to drive impactful change. By partnering with businesses on a project basis or through interim and permanent roles, James is committed to unlocking growth potential, enhancing brand positioning, and facilitating the realization of business objectives.
---
Recognition and Awards
James is currently spearheading the launch of connected tracking devices and smartwatches, including the innovative NickWatch, for companies like Trackimo and WatchinU. Throughout his extensive career, James has held prominent leadership roles as a Marketing Director and CMO for prominent entertainment and technology companies, including Sky, BT TV, Samsung, and Motorola. James has consistently specialized in supercharging customer growth, optimizing the customer journey, and driving brand transformation with a digital-first approach. His influence has been pivotal in the launch of technology products that have left a lasting impact, including Tivo, Sky+, Samsung Galaxy S9/9+, A8, Note 9, Moto G, and Moto X, among others. Currently, he's partnering with WatchinU on NickWatch, a connected smartwatch for kids, enhancing their experiences with beloved Nickelodeon characters while also allowing parents to ensure their children's safety and location through the 'NickWatch Caretaker App.'
---
References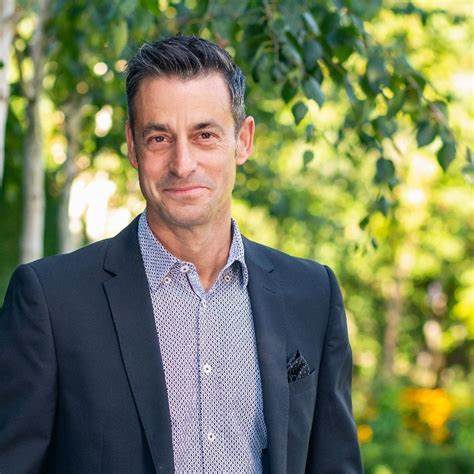 Occupation
Marketing strategist, entrepreneur, brand transformation expert
Known for
Samsung (UK Head Of Marketing), Kodak (Group CMO), Motorola (Marketing Director), BT TV (Head of Customer Acquisition)
Accolades
Launch of technology products (Tivo, Sky+, Samsung Galaxy S9/9+, A8, Note 9, Moto G, Moto X), NickWatch (smartwatch for kids, WatchinU and Paramount Nickelodeon joint venture)
Education
BA (hons) (Retail Marketing, Manchester Metropolitan University)