Summary
InvestKL is a government Investment Promotion Agency mandated to attract Fortune 500 and Forbes 2000 type multinational companies to establish their regional hubs and undertake regional activities in Greater Kuala Lumpur.
As Malaysia's economically and commercially vibrant metropolis, Greater Kuala Lumpur serves as the ideal hub for MNCs in sectors such as oil, gas & energy, engineering services, consumer products, technology, Industry 4.0 and more.
InvestKL partners with various government agencies to attract MNCs from USA, Europe and Asia Pacific to conduct their regional business, innovation, talent hubs and high-value business services activities to enhance their company's growth in Asia.
---
History
Established in 2011, InvestKL was created as part of Malaysia's efforts to enhance its global competitiveness, stimulate economic growth, and position Kuala Lumpur as a premier investment destination in the Asia-Pacific region.
The agency was conceived under the Economic Transformation Programme (ETP) initiated by the Malaysian government to accelerate economic growth and transition the country into a high-income economy. InvestKL's primary objective is to collaborate with local and international businesses, government agencies, and industry stakeholders to promote Kuala Lumpur as a hub for various sectors, including financial services, technology, healthcare, manufacturing, and more.
InvestKL operates as a strategic partnership between key stakeholders, including the Ministry of International Trade and Industry (MITI), Malaysia Investment Development Authority (MIDA), and the Kuala Lumpur City Hall. Its focus is on attracting multinational corporations (MNCs) and high-impact companies to establish their regional headquarters, operations, or shared services centers in Kuala Lumpur. By doing so, InvestKL aims to create a vibrant ecosystem that fosters economic growth, knowledge exchange, and job creation.
Over the years, InvestKL has successfully attracted numerous international corporations to invest in Kuala Lumpur, contributing to the city's transformation into a global business and financial center. The agency's initiatives include providing tailored investment incentives, facilitating regulatory processes, offering market insights, and aiding in talent development. As a result, InvestKL has played a pivotal role in bolstering Kuala Lumpur's economic vibrancy, attracting top-tier companies, and enhancing Malaysia's competitive edge in the global marketplace.
---
Investment criteria
InvestKL operates with a clear set of investment criteria aimed at attracting high-impact multinational corporations (MNCs) and businesses to establish their presence in Kuala Lumpur, Malaysia.
High-Impact Potential: InvestKL seeks to collaborate with MNCs that have a significant economic impact. This includes companies that are capable of driving growth across sectors, creating a ripple effect in terms of employment, supply chain development, and knowledge transfer.
Global Footprint: The agency targets corporations with a strong global presence, looking for companies that can leverage Kuala Lumpur as a strategic hub for their regional or international operations. These companies are expected to contribute to Kuala Lumpur's transformation into a key business and financial center in the Asia-Pacific region.
Job Creation: A vital aspect of InvestKL's investment criteria is the potential for job creation. Companies should demonstrate their commitment to hiring and developing local talent, contributing to the growth of Kuala Lumpur's workforce and enhancing the city's human capital.
Strategic Sectors: InvestKL focuses on attracting investments in sectors that align with the city's economic development goals. This includes but is not limited to financial services, technology and innovation, healthcare, digital economy, advanced manufacturing, and shared services.
Innovation and Technology: The agency seeks companies that bring innovation, advanced technology, and best practices to Kuala Lumpur. This emphasis aligns with the city's aspiration to become a hub for cutting-edge solutions and knowledge exchange.
Sustainability: InvestKL places importance on companies that prioritize sustainability, environmental responsibility, and corporate social responsibility. This commitment aligns with global trends and Malaysia's own efforts towards sustainable economic development.
Collaborative Approach: The agency values companies that are open to collaborating with local industry players, government agencies, and institutions. A willingness to engage in partnerships and contribute to the growth of the local ecosystem is a key aspect of InvestKL's investment criteria.
Commitment to Malaysia: InvestKL seeks long-term commitment from investors who view Kuala Lumpur as a strategic location for their operations. A commitment to Malaysia's growth, stability, and prosperity is a crucial consideration in the agency's selection process.
---
Values
Excellence: InvestKL is dedicated to delivering excellence in all its endeavors. The agency continually strives to exceed expectations, ensuring that its services, partnerships, and initiatives consistently meet the highest standards. This commitment to excellence drives InvestKL to continuously innovate, improve processes, and offer unparalleled support to investors.
Collaboration: A cornerstone of InvestKL's approach is collaboration. The agency values open and cooperative partnerships with stakeholders, government bodies, industry players, and investors. Through meaningful collaboration, InvestKL creates a synergistic ecosystem that fosters knowledge exchange, shared goals, and collective growth.
Integrity: Integrity is at the core of InvestKL's operations. The agency upholds the highest ethical standards, demonstrating transparency, honesty, and accountability in all interactions. With integrity as a guiding principle, InvestKL builds trust among its partners, investors, and the community, contributing to a positive and reputable business environment.
Innovation: InvestKL embraces innovation as a catalyst for progress. The agency actively seeks new and creative approaches to attract investments, promote economic development, and drive transformative change. By embracing innovation, InvestKL remains adaptive and forward-looking in its strategies and initiatives.
Impact: InvestKL is driven by a desire to make a meaningful impact on Kuala Lumpur's economic landscape. The agency focuses on attracting high-impact investments that generate significant economic growth, create jobs, and contribute to the city's overall prosperity. This commitment to impactful outcomes underscores InvestKL's dedication to realizing tangible results.
Sustainability: InvestKL places importance on sustainable growth and responsible practices. The agency is committed to promoting investments that align with environmental sustainability, social responsibility, and economic resilience. By advocating for sustainable practices, InvestKL contributes to the long-term well-being of both the business community and the city.
---
Mission
The mission of InvestKL revolves around its commitment to position Kuala Lumpur as a globally competitive business and investment hub, driving sustainable economic growth and fostering a conducive environment for both local and foreign businesses. At its core, InvestKL aims to attract high-impact foreign direct investments (FDIs) that contribute to the city's advancement while benefiting the broader economy.
InvestKL's primary objective is to collaboratively work with local stakeholders, government bodies, industry players, and potential investors to create a thriving ecosystem that transcends geographical boundaries. By facilitating strategic partnerships and leveraging its expertise, the agency strives to showcase Kuala Lumpur's potential across sectors, emphasizing its strengths in finance, technology, healthcare, and other emerging industries.
The agency's mission also extends to the development of a knowledge-based economy, where innovation, technology transfer, and best practices converge to drive progress. InvestKL is dedicated to bringing in corporations that not only infuse capital but also foster skill development, knowledge exchange, and the cultivation of local talent. Through these investments, the agency aspires to shape a sustainable future where Kuala Lumpur's economic landscape is characterized by growth, resilience, and competitiveness on the global stage.
Furthermore, InvestKL seeks to contribute significantly to job creation and community development. By attracting MNCs and high-impact companies, the agency envisions generating employment opportunities that empower the local workforce and elevate the overall quality of life. Through collaboration, strategic investments, and a commitment to excellence, InvestKL's mission is to solidify Kuala Lumpur's status as a prime destination for investments, innovation, and sustainable economic growth.
---
Portfolio
InvestKL's impact is manifest through the Greater Kuala Lumpur (GKL) Live Lab initiative, a dynamic platform dedicated to driving innovation and nurturing ideation within the realm of a smart city. The overarching goal of GKL Live Lab is to enhance Greater Kuala Lumpur's competitive edge, particularly in quality-driven, innovation-led, and knowledge-intensive investments. By accelerating the adoption of digital technologies, fostering local champions, and developing a digitally skilled workforce, InvestKL through GKL Live Lab is instrumental in future-proofing Malaysia's economic landscape.
GKL Live Lab's strategic programme has attracted foreign companies keen on collaborating with local entities in various sectors such as Technology Products & Services, Medical Technology, Autonomous Vehicle & Mobility, PHARMA/Medical Testing & Clinical Trials, R&D, Design & Development, Deep & Emerging Technology, and Environmental, Social & Corporate Governance (ESG) Projects. This collaborative platform empowers Greater Kuala Lumpur to explore pioneering ideas, harness cutting-edge technologies, and contribute to sustainable development.
InvestKL's impact extends to the InvestKL Talent Programme, launched in collaboration with the Ministry of Higher Education. This talent development initiative aims to cultivate and produce future Malaysian corporate leaders. The programme is tailored to groom highly qualified talents capable of ascending leadership ladders within corporate organizations, both local and global. InvestKL aligns the selection criteria with MOE and Malaysian-based MNCs, focusing on potential leaders across various career stages.
The programme's framework encompasses the Apprentice Programme, Young Executive Programme, and Senior Executive Programme. These tracks provide a comprehensive approach to identifying and nurturing leadership qualities in individuals, ranging from college students to experienced C-suite leaders. The structured internship, workshops, internships with MNCs, and overseas outreach initiatives constitute an enriched developmental journey.
InvestKL's remarkable performance in 2022 underscores its substantial contribution to Malaysia's economic resurgence. Garnering RM2.79 billion in committed investments from 13 global leading companies, InvestKL's efforts have resulted in the creation of over 2,800 high-skilled regional jobs. These accomplishments underscore the agency's pivotal role in catalyzing economic growth, forging global partnerships, and nurturing talent in Malaysia's business landscape.
---
References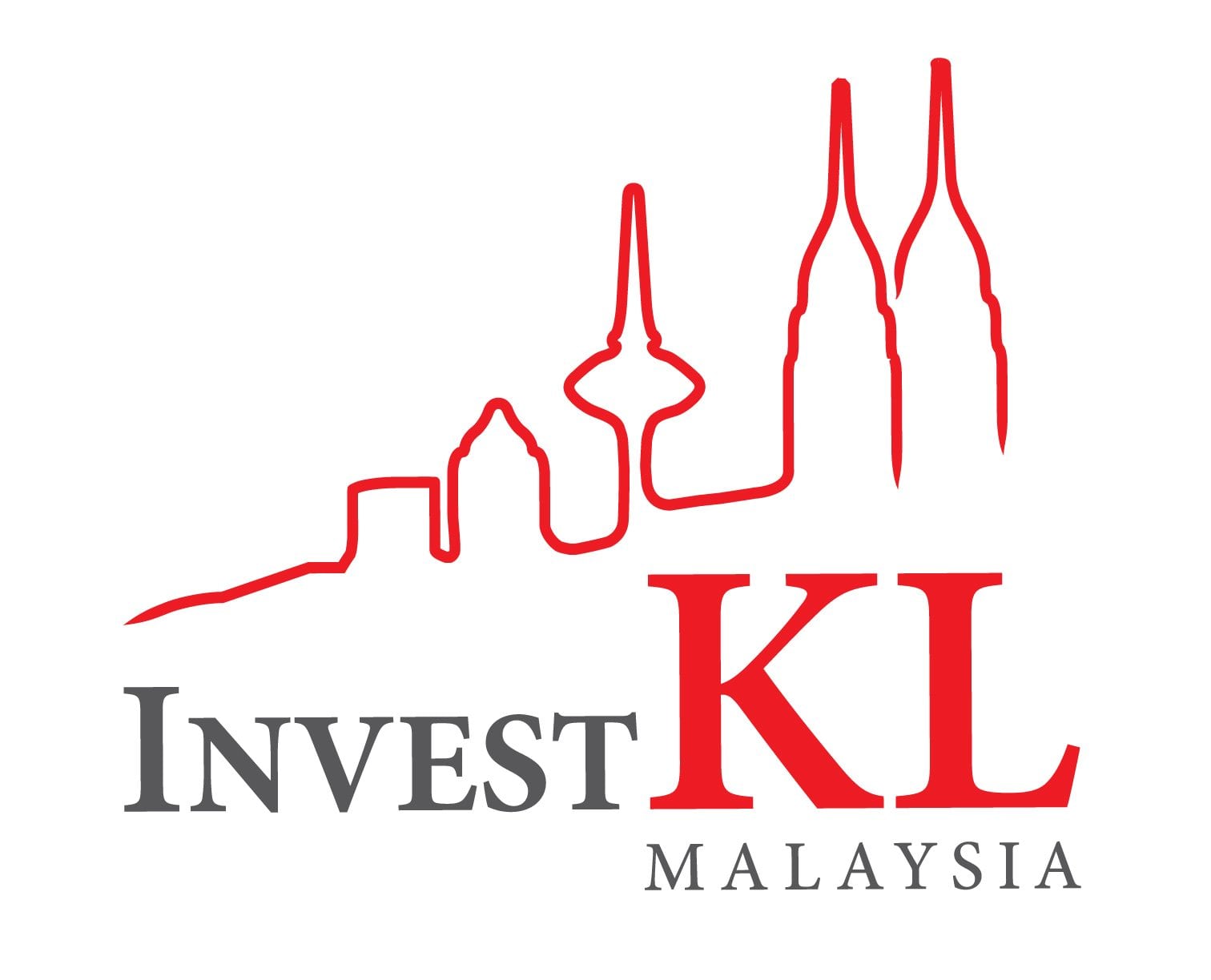 Datuk Muhammad Azmi Zulkifli (CEO)
Muhammad Mubarak Ishak (Director, Finance and Corporate Services)
Yam Hui Min (Senior Manager, Advisory and Ideation)
Engku Nur Anis Adila Engku Hamzah (Senior Manager, Strategic Communications)
Jason Cheng (Senior Manager, Special Projects)
Number of Employees
0 - 50
Headquarters
16th Floor, Menara SSM@Sentral, No. 7, Jalan Stesen Sentral 5,, Kuala Lumpur, Wilayah Persekutuan 50623, MY