Summary
Intellect Horizon is a forward-thinking and transformative digital conference that represents a beacon of innovation and knowledge in the rapidly evolving landscape of technology. This 24-hour event, scheduled for October 28, 2023, serves as a global platform where the brightest minds from prestigious institutions converge to share their insights and showcase groundbreaking ideas in the fields of AI, XR, and Web3. With the backing of accelerators and incubators like Starshot Startups and Hubspot, Intellect Horizon has positioned itself as a unique opportunity for industry leaders, startups, and influencers to interact with cutting-edge innovations under the expert guidance of visionaries.
At the heart of Intellect Horizon lies a diverse lineup of eminent speakers hailing from institutions such as the Asia School of Business, MIT, Oxford, Cornell, and even XBOX. These renowned figures, including Dragonscale AI, University of Oxford, MIT, and others, bring a wealth of knowledge to the conference, sharing invaluable insights with attendees. Moreover, the event extends its reach to include recruiters, visionary leaders, academic experts, and disruptive startups, creating a vibrant ecosystem where the exchange of ideas and opportunities thrives.
Intellect Horizon goes beyond the conventional conference experience by offering a wide array of engaging events and activities designed to captivate and inspire its attendees. Among its highlights is the Web3 Security Workshop, a deep dive into cybersecurity in the Web3 space, with discussions on safeguarding digital assets and Web3 products. This unique event also features sessions on AI/ML in Cybersecurity, delving into topics like AI-powered threat intelligence, behavioral analytics, deep fake detection, and digital identity verification. Additionally, events like Cyber Clash showcase the incredible possibilities of AI, Web3, and XR technologies in action, fostering collaboration between digital and physical participants. Overall, Intellect Horizon is an indispensable platform for exploring the forefront of technological innovation and its implications for the future.
---
History
In a recent interview with Dinis Guarda, Founder and Conference Chair, Dr. Brandon Donnelly said:
"It started like a conversation between me and the Founder of DragonScaleAI, Rohit Ray. At that time, we discussed some of the challenges that we experience in our day-to-day work in the field. Ray then took a course under Dr. Sepi at the University of Oxford, who herself was the founder of PixselChat, another revolutionary platform.
So, we slowly created a network of some of the experts in the field, but being an academic, we are very obsessed with the pedagogy of concepts. So, in this case, we tried to create a platform where experts and innovators come together, not just with solutions and answers to questions, but also to provide perspectives so that people can ask the right questions.
The idea behind Intellect Horizon is is to let awareness not become a complicity, and so that we can navigate all this together - culturally, societally, and from a human level globally.
We get to highlight the issues of XR, which is what we see, what we hear; AI, which is what we know; and Web 3.0, which is how we can trust any of it.
So, we've got some really exciting events at the Conference, including the Cyber Clash, and Startshot Startups, which brings $270 billion in private equity and venture capital funds, secretly shopping some of the cutting edge startups.
In some of our panels, we are philosophizing big brains and cybersecurity experts that are tag teaming to speak.
Based on our rate and speed, who knows where we will end up by the time this thing is done. We already have governments talking about the year two, I'm just trying to get through year one."
---
Goals and Purpose
Knowledge Dissemination: Intellect Horizon serves as a platform for disseminating knowledge and insights in the fields of AI, XR, and Web3. Its primary aim is to share cutting-edge information, research, and ideas with a global audience, fostering a greater understanding of these transformative technologies.
Global Collaboration: The conference brings together experts, academics, industry leaders, and startups from around the world. It aims to facilitate collaboration and networking among these diverse groups, encouraging the exchange of ideas, partnerships, and potential innovations that can drive progress in these technology sectors.
Innovation Showcase: Intellect Horizon provides a stage for disruptive startups and innovators to showcase their ideas and projects. It offers opportunities for aspiring entrepreneurs to pitch their innovations to funders and a global audience, fostering collaboration and investment possibilities.
Ethical and Philosophical Exploration: The conference delves into the philosophical and ethical dimensions of emerging technologies, particularly in the context of Web3. It encourages discussions on topics such as data privacy, algorithm bias, and the implications of these technologies for human existence, promoting a responsible and ethical approach to their development and deployment.
Education and Awareness: Intellect Horizon hosts sessions and workshops to educate attendees on various aspects of technology, including cybersecurity in the Web3 space, AI/ML in cybersecurity, and more. The aim is to raise awareness and provide valuable insights into these rapidly evolving fields.
Promotion of Web3 Security: A significant goal is to emphasize the importance of Web3 security and code security. By conducting the Web3 Security Workshop, Intellect Horizon aims to equip participants with strategies for safeguarding digital assets and Web3 products and understanding the intricacies of building secure technologies in the crypto world.
Showcasing AI and XR Potential: Through events like Cyber Clash, Intellect Horizon highlights the incredible possibilities of AI, Web3, and XR technologies. It demonstrates their potential and encourages innovation in these areas.
---
Impact
Intellect Horizon offers a diverse array of events designed to engage and inspire its attendees. These events span the realms of technology, cybersecurity, and innovation, providing a holistic experience for those participating in the conference.
Web3 Security Workshop: The Web3 Security Workshop is a cornerstone event aimed at exploring and reinforcing cybersecurity within the Web3 space. This workshop delves into crucial topics, including strategies for safeguarding digital assets, securing Web3 products, and emphasizing the importance of code security. It provides attendees with valuable insights into the complexities of maintaining security in the world of cryptocurrencies and decentralized technologies.
AI/ML in Cybersecurity: This event is tailored for those interested in the intersection of artificial intelligence and cybersecurity. It offers in-depth explorations of AI-powered threat intelligence, behavioral analytics, deep fake detection, and digital identity verification. Attendees have the opportunity to gain a comprehensive understanding of the application of Natural Language Processing (NLP) in the realm of cyber threat intelligence, shedding light on this rapidly evolving field.
Cyber Clash: Cyber Clash is an exhilarating event where AI bots navigate intricate battle arenas, showcasing the remarkable potential of AI, Web3, and XR technologies. This high-octane experience not only demonstrates the capabilities of these technologies but also promotes teamwork and highlights the diverse skill sets of both digital and physical participants.
Startup Showcase and Collaboration Opportunities: Intellect Horizon provides valuable opportunities for aspiring entrepreneurs to showcase their innovative ideas and business models. In partnership with Starshot Startups, participants can pitch their ideas to potential funders and a global audience, opening doors for collaborations and investment possibilities. Starship Seekers offers a platform for individuals to find their next crew and company in the technology field, fostering connections that can propel careers and ideas forward.
---
References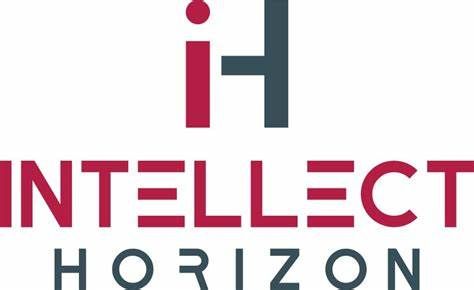 Headquarters
Innovation and Entrepreneurship Center (IEC), Asia School of Business
Region served
Worldwide, physical and digital
Address
Bangunan Akademik ASB, 11, Jalan Dato' Onn, 50480, Kuala Lumpur, Malaysia