Summary
Helen Yu is the founder and CEO of Tigon Advisory, driving growth for tech companies from start-ups to global titans like Oracle and Adobe, and helps CEOs achieve multibillion-dollar revenue growth and record profitability.
She's the board advisor to various fast-growth SaaS companies and is on the board of the Global Cybersecurity Association.
Helen is a top Twitter influencer with a 10M+ weekly reach and was ranked a Top 10 thought leader by Thinkers 360, and a top 10 digital transformation influencer by IBM.
Helen has spoken at various global events and summits, including SXSW, TiECon, DMS, and Money2020.
She has also authored 'Ascend Your Start-up: Conquer the 5 Disconnects to Accelerate Growth', a book that won first place at the New York book festival, Firebird award and first place in Entrepreneurship & Small Businesses at American book festival in addition to achieving WSJ Best Seller.
Helen's CXO Spice Talk podcast is named as the top 70 podcast to listen to in 2022. An avid adventurer, Helen has trekked to Mt. Everest base camp and ice-climbed glaciers.
Biography
After her MBA in Finance from Quinlan School of Business, Loyola University Chicago, Helen began her career in 1999 when she joined Hyperion as a Senior BPM Principal. In this role, she led numerous IT system implementation projects at Fortune 500 companies, including UBS, Principal Financials, Abbott, AT&T, MasterCard, JP Morgan Chase, MetLife, Allstate, Wells Fargo, AOL, Hilton, and Hyatt. Her extensive experience in project management and software implementation laid a solid foundation for her future endeavors.
After spending five years at Hyperion, Helen Yu took on the role of Director of the National Consulting Practice. This position allowed her to lead the Enterprise Performance Management (EPM) Business Intelligence (BI) solution selling team for financial services, communications, media, and energy verticals. With a team of 35 professionals under her guidance, she achieved remarkable results, doubling consulting sales within a year and growing the BI practice by over 50%. Helen consistently exceeded revenue and margin targets, showcasing her strategic mindset and ability to drive business growth.
In 2007, Oracle acquired Hyperion, and Helen continued her successful career within the company. She was promoted to lead the Business Intelligence consulting practice, overseeing a $25 million profit and loss (P&L) and managing a team of 35 professionals. During her tenure, Helen led the team to double consulting sales, achieve significant revenue growth, and consistently exceed margin targets. Her contributions played a vital role in the success of the BI practice.
Building on her expertise and accomplishments, Helen Yu transitioned to the role of Consulting Director for North America Consulting at Oracle. In this capacity, she focused on driving growth and profitability in the West and Central regions. Helen collaborated closely with sales leaders and alliance partners to develop strategic and retail verticals from the ground up. Her efforts resulted in an impressive 3x revenue growth in the first year and 5x growth in the second year, highlighting her ability to achieve exceptional results through strategic planning and execution.
Recognizing her outstanding leadership skills, Adobe recruited Helen Yu in 2011 as the Regional Director of North America Consulting. She was responsible for managing profitability and driving growth in the West and Central regions, working closely with sales leaders and alliance partners. Helen's strategic approach and partnership efforts resulted in a remarkable 3x revenue growth in the first year and an impressive 5x growth in the second year. Her contributions contributed significantly to Adobe's overall customer success and sales achievements.
Continuing her career journey, Helen joined Adobe Marketo in 2013 as Group Vice President of Global Services. She played a pivotal role in building the enterprise consulting business, eventually being promoted to the position of GVP of Global Services. In this role, she oversaw global professional services, global training, and account management. Helen led her team to achieve the highest customer retention dollar and percentages in Marketo's history, driving significant growth in both enterprise and overall company annual recurring revenue (ARR). Her strategic mindset and focus on customer success contributed to the company's success before its acquisition by Vista Equity.
In addition to her leadership roles in various organizations, Helen Yu has actively served on advisory boards and board of directors. She has provided strategic guidance and oversight to companies such as Pypestream, Jebbit, and KeenFolks. Furthermore, she has made valuable contributions to the Global Cybersecurity Association, serving as Vice Chair of the Board of Directors and contributing to the development of strategies to counter cybercrime and advance cybersecurity resilience.
Published Work
Helen Yu has published a range of insightful articles and works on various topics. In an article titled "Could the Pandemic Be an ESG Wake-Up Call?" published on Thinkers360 in August 2020, she discusses the impact of the pandemic on corporate America and emphasizes the importance of implementing Environmental, Social, and Governance (ESG) metrics. She suggests that companies should view the pandemic as a wake-up call and highlights the benefits of having a strong ESG initiative in place to mitigate risks and ensure long-term profitability.
In another article titled "Close the Marketing and Sales Gap, and You'll Close More Deals" published on MarketingProfs in June 2020, Helen emphasizes the need for alignment between sales and marketing teams. She discusses the importance of providing sales teams with dynamic, tailored content and highlights the negative impact of presenting irrelevant information to buyers. The article provides insights on maximizing the partnership between sales and marketing departments to unlock growth potential.
Helen also authored an article titled "Who Will Protect Your Customer," published on LinkedIn in April 2020. In this piece, she emphasizes the significance of customer service and how companies should prioritize protecting and serving their customers. She emphasizes the role of companies in providing support, especially during times of uncertainty, and becoming trusted partners to help customers thrive.
---
Vision
Helen Yu envisions a future where businesses and technology work harmoniously to drive sustainable and meaningful change. With a focus on Environmental, Social, and Governance (ESG) principles, she strives for a world where corporations integrate responsible practices into their core operations.
Her vision is to see companies embracing ESG metrics not just as a compliance requirement, but as a strategic imperative for long-term profitability and resilience. By raising awareness about the power of ESG and advocating for its implementation, Helen aims to inspire a paradigm shift in corporate culture, where sustainability and social impact are integral to business strategies.
In a recent interview with Dinis Guarda, Helen said:

"There are only two options when it comes to digital transformation: disrupt or be disrupted. That's exciting! It's exciting to think that we can CHOOSE growth for our organizations, CHOOSE to scale our companies, CHOOSE to win".

"I've been lucky throughout my career to be in the crossfire of "the way we've always done it" and "what do we need to do to prepare for the future." Digital transformation is the bridge between these two worlds. "AI, Blockchain, IoT, Cybersecurity, and Marketing automation are all huge parts of digital transformation. They affect everyone across an organization. Technology does not live in a world by itself. Making technology and humanity mutually exclusive is like cutting off oxygen from a plant. It won't survive and neither with technology if it is thought of exclusively".

"AI and Blockchain are both overhyped technology in my opinion. In general, there is a lack of understanding of how they apply to the real world and sometimes the fear and the psychological impact of it. AI turns into "accelerated investment" for many companies. Companies need to focus more on what problems they want to solve and understand the root cause of the issues prior to jumping into digital transformation initiatives".
---
Recognition and Awards
In 2019, Helen was recognized as a Top 10 Digital Transformation Influencer by IBM, acknowledging her expertise and influence in driving transformative change in the digital realm. Additionally, she was honored as a Top 10 Thought Leader by Thinkers360, highlighting her ability to provide valuable insights and shape the industry's discourse. In 2020, Helen Yu's impact continued to be acknowledged as she was named one of the Top 50 Tech Visionaries by InterCon Dubai, further solidifying her position as a visionary leader in the technology sector. She also received recognition as a Top 10 Global Customer Experience Thought Leader by CX Network, showcasing her deep understanding of customer-centric strategies and her ability to shape the future of customer experience. In 2021, Helen Yu's achievements were further recognized when she received the Silicon Valley Women of Influence Award, to recognize her leadership and influence in the tech industry. Additionally, she was honored as one of the World's Most Influential Women in Cybersecurity by Cyber Defense Magazine, highlighting her expertise in cybersecurity and her impact in shaping the industry's approach to protecting digital assets. She has delivered keynote speeches and participated in panel discussions at prestigious events and conferences, sharing her expertise and insights with industry professionals. As a keynote speaker at the FinFoundHer Summit, she discussed the lessons learned from scaling mountains and companies, drawing parallels between climbing Mount Everest and the challenges faced by startup founders. She also delivered keynote speeches at the Digital Transformation Summit and CX Strategy Chicago, focusing on the art of digital transformation and customer experience strategies. Helen Yu has been associated with Tigon Advisory Corp., a firm she founded, which helps startups address strategy-to-execution gaps in their go-to-market plans. She has showcased her expertise in growth hacking, artificial intelligence, and analytics as a panelist at events like the Digital Money Forum in London and the GRC Summit hosted by MetricStream. Additionally, she has been a speaker and panelist at various technology and leadership conferences, such as the Women in IT Summit & Awards Series, where she advocates for diversity and promotes the achievements of women in technology. Helen Yu's contributions extend beyond speaking engagements, as she has also been featured in podcasts and interviews, discussing topics such as digital transformation, customer success, and cybersecurity.
---
References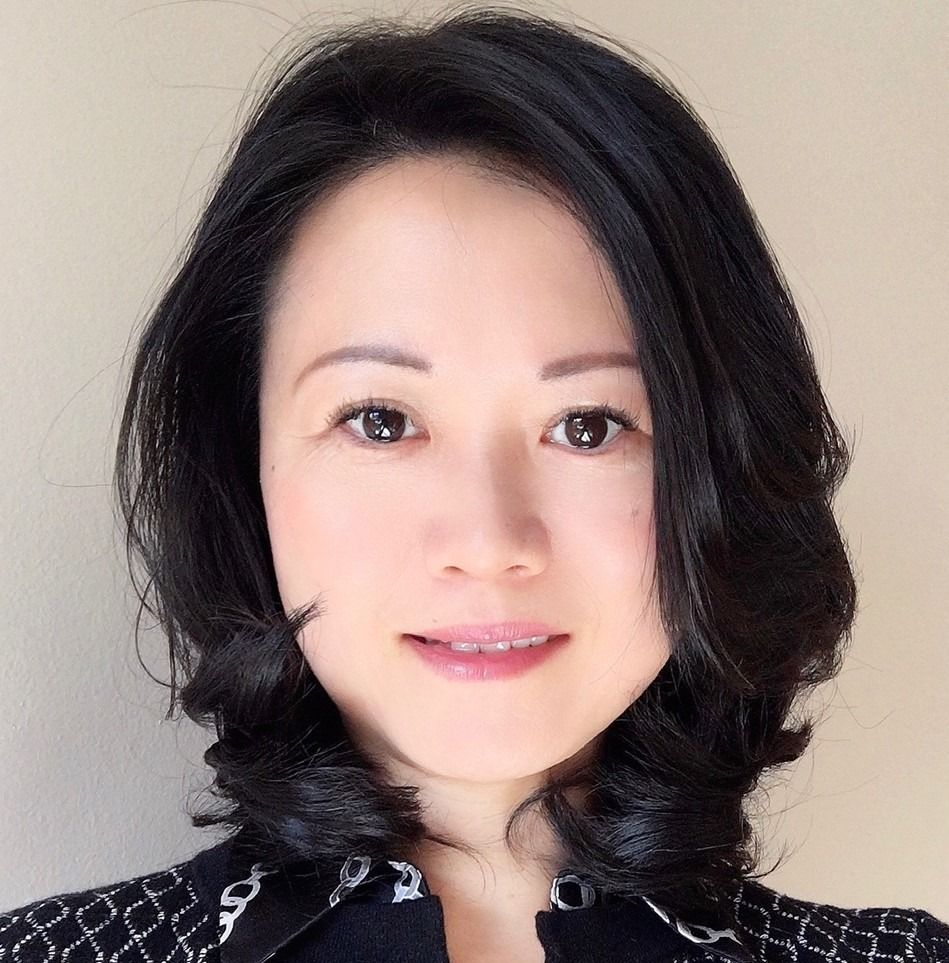 Residence
Chicago, United States
Occupation
Global executive, board advisor, author, speaker, entrepreneur
Known for
Tigon Advisory (Founder, CEO), CXO Spice (Podcast Host)
Accolades
Top 10 thought leaders (Thinkers 360), Twitter influencer (10M+ weekly reach), WSJ Best Selling author
Education
MIT Sloan School of Management, Loyola University of Chicago (Graduate School of Business), Cornell University