Summary
Since 1828 luxury beauty brand Guerlain has innovated and perfected its fragrances, skincare and makeup which has nature and art as inspiration and the culture of Beauty as a signature. The House of Guerlain was owned and managed by members of the Guerlain family from 1828 to 1994, following which it was acquired by LVMH.
---
History
Since 1828 luxury beauty brand Guerlain has innovated and perfected its fragrances, skincare and makeup which has nature and art as inspiration and the culture of Beauty as a signature. The House of Guerlain was owned and managed by members of the Guerlain family from 1828 to 1994, following which it was acquired by LVMH.
The House of Guerlain opened in 1828 when Pierre-François Pascal Guerlain inaugurated his perfume store at 42 rue de Rivoli in Paris. As the founder and perfumer of the house Pierre-François crafted and produced bespoke fragrances with the assistance of his two sons, Aimé and Gabriel. Experiencing unprecedented success and the support of high-society clientele, Guerlain opening its flagship at 15 rue de la Paix in 1840, making its presence felt with A-list Paris.
The peak of the maison's success under Pierre-François was in 1853 with the creation of Eau de Cologne Impériale for French Emperor Napoleon III and Empress Eugénie. And with this Pierre-François was honoured with the title of Official Perfumer to His Majesty. Guerlain went on to craft perfumes for Queen Victoria of the United Kingdom and Queen Isabella II of Spain among other members of royalty.
Following Pierre-François' passing in 1864, the responsibility of helming the maison fell on Aimé and Gabriel Guerlain. The roles of perfumer and manager were divided between the two brothers, with Gabriel overseeing the management and expansion of the house while Aimé assumed the position of master perfumer. This marked the beginning of a long-standing tradition within the House of Guerlain, where the title of master perfumer was passed down through the Guerlain family. As the second-generation in-house perfumer, Aimé created cult fragrances including Fleur d'Italie (1884), Rococo (1887), and Eau de Cologne du Coq (1894). However, it is widely argued that his most significant creation was Jicky in 1889, recognized as the first fragrance referred to as a "parfum" rather than an eau de cologne.
The business was subsequently passed down to Gabriel Guerlain's sons, Jacques Guerlain and Pierre Guerlain. Jacques assumed the role of the third master perfumer at Guerlain and is credited with the creation of iconic fragrances including Mouchoir de Monsieur (1904), Après L'Ondée (1906), L'Heure Bleue (1912), Mitsouko (1919), Shalimar (1925), and Vol de Nuit (1933). Jacques collaborated with his grandson, Jean-Paul Guerlain, then eighteen years old, on his final fragrance: Ode (1955).
Jean-Paul Guerlain, the last family master perfumer, introduced Guerlain's renowned men's fragrances Vétiver (1959) and Habit Rouge (1965). He also created Chant d'Arômes (1962) and Chamade (1969). From 1975 to 1989, he collaborated with perfumer Anne-Marie Saget on Nahema (1979), Jardins de Bagatelle (1983), Derby (1985), and Samsara (1989). His later works include Héritage (1992), Coriolan (1998), and Vétiver pour Elle (2004). Jean-Paul Guerlain retired in 2002 but continued to serve as an advisor to his successor until 2010 when he was reportedly terminated after making a racist remark on French television. With no suitable heir from within the Guerlain family, the position of master perfumer was no longer tied to family succession.
In 1994, the Guerlain family sold the maison to luxury goods conglomerate Moët Hennessy Louis Vuitton. Although Jean-Paul Guerlain remained in-house perfumer until 2002, other perfumers were enlisted to create fragrances for Guerlain including Mathilde Laurent, who created Aqua Allegorica Pamplelune (1999) and Shalimar Light (2003). Maurice Roucel, a perfumer from Symrise, composed L'Instant de Guerlain (2004) and Insolence (2006).
In May 2008, Thierry Wasser was appointed as the in-house perfumer for Guerlain. Wasser, a Swiss perfumer who previously worked at Firmenich, created fragrances like Iris Ganache (2007) and Quand Vient la Pluie (2007) for Guerlain prior to his appointment. In 2014 Thierry Wasser was awarded the French Legion of Honor. To create new House fragrances Wasser was seconded by Guerlain Perfumer Delphine Jelk, who blended heritage and modernity to create new fragrances. Together they have co-created Mon Guerlain and a new compositions for the Aqua Allegoria collection.
In 2008 Russian model Natalia Vodianova became the face of Guerlain campaigns and endorsed Shalimar to commemorate the perfume house's 180th anniversary. In October 2011 the maison appointed Malaysian actress Michelle Yeoh as the new face of Guerlain. "Michelle will be our guide to introduce our Asian clients to the enchanted world of our perfume creations" Guerlain CEO Laurent Boillot in a press release. "This makes me very proud and happy." He was succeeded by Véronique Courtois -the former general manager of Parfums Christian Dior- as CEO of Guerlain.
Today the latest launches from Guerlain continues to prove its ability to simultaneously use cutting-edge technology while celebrating its illustrious heritage. This includes the Maison Matisse Edition of Guerlain's iconic Bee Bottle and the fragrance Jasmin Bonheur. With sustainability as its base Guerlain's new floral fragrance Guerlain Aqua Allegoria Nerolia Vetiver has among its ingredients- organic alcohol made from beetroot.
In 2021 Guerlain was accepted as a member of the Union for Ethical Biotrade which "visits Guerlain's suppliers to conduct checks and assessments, covering biodiversity and regenerative agriculture as well as fair pay and treatment for workers involved in the supply chain" per Vogue Singapore. "…the brand aims to have all 40 of its sourcing channels obtain UEBT certification by 2026." French luxury brand Guerlain has also appointed a sustainability board to provide advice including representatives from industry bodies such as the International Union for Conservation of Nature in addition to activist and environmentalist Yann Arthus-Bertrand. The Aqua Allegoria collection is now also packaged in refillable bottles made from post-consumer recycled glass. What's more the 193 year-old maison is making a $1m pledge to preserve bees in alignment with the United Nations World Bee Day. This pledge comes with perceiving the bigger issue of preserving bees to preserve the world's food supply.
Today Guerlain fragrance is produced in Orphin Yvelines and its skincare and meup in Chartres Eure-et-Loir. The Guerlain House has been recognised as a "Living Heritage Company" - a state-awarded label issued by the Ministry of the Economy.
---
Mission
Guerlain is a Maison with a crystal clear raison d'être: everything we do, we do in the name of the beauty of our customers, our products and our planet. Our teams are motivated by a responsibility to preserve, develop and transmit to future generations the incomparable heritage that has been passed on to us by previous generations. This unique heritage has been shaped since 1828.
---
Vision
The vision of French luxury beauty brand Guerlain is to craft exceptional fragrances, skincare and cosmetics that celebrate the artistry and heritage of the brand. By combining cutting-edge technology and creativity without diluting it illustrious heritage, Guerlain continues to offer timeless, modern products.
---
Key Team
Pierre-François-Pascal Guerlain (Founder)
Alexandra Philippona (VP-Digital)
Laurent Boillot (CEO)
Cécile Lochard (Chief Sustainability Officer)
---
Recognition and Awards
As an acknowledgement of its exceptional expertise, the Guerlain House has been recognised as a "Living Heritage Company" (Entreprise du Patrimoine Vivant). Guerlain has received this state-awarded label, as issued by the Ministry of the Economy, since it was first created in 2005.
---
Products and Services
Guerlain is famous worldwide for its timeless yet contemporary fragrance for both men and women, skincare, hair care and make-up. The maison also has bespoke perfume in addition to bath-and-body and home collections with scented diffusers and candles. Guerlain has also shared its well-being expertise in Guerlain Spa- nestled in some of the most luxurious places in the world- each offering a selection of unique exclusive treatments.
---
References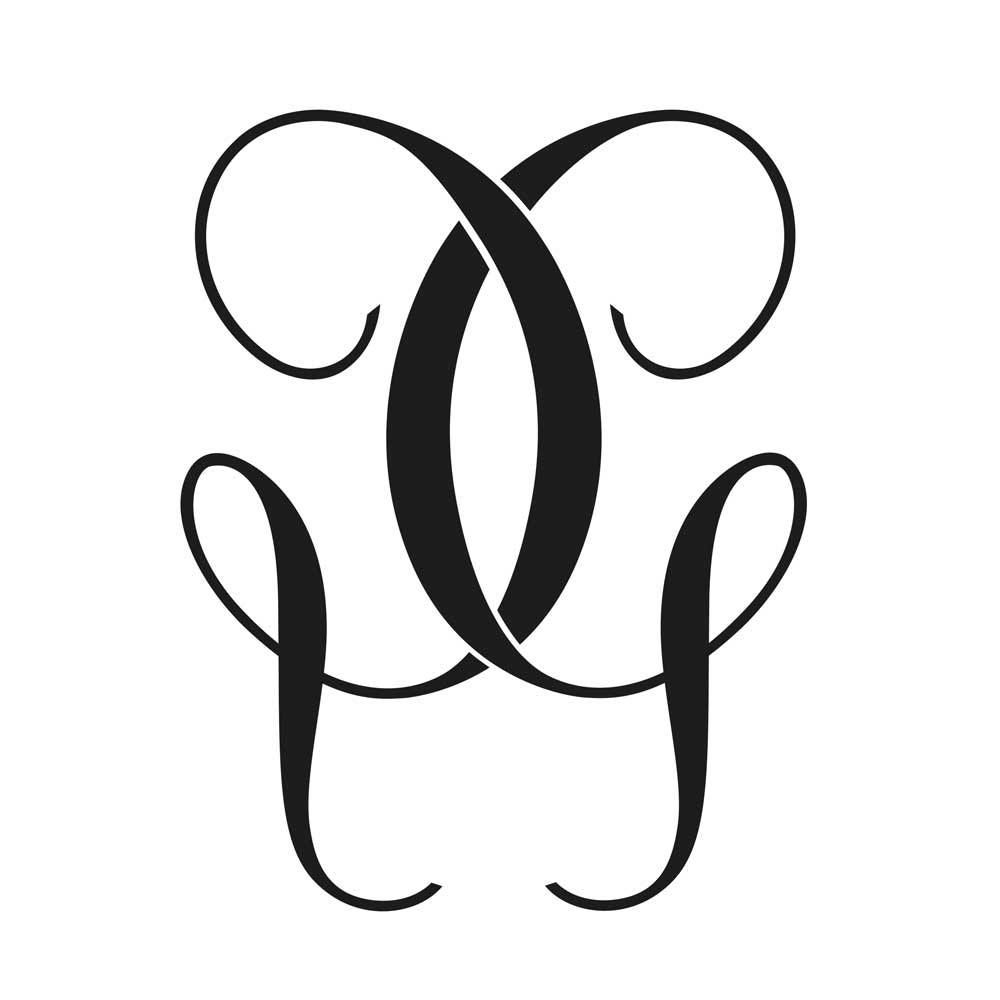 Industries
Retail and Consumer Goods
Products/ Services
Fragrance- Cosmetics- Skincare- Haircare
Number of Employees
1,000 - 20,000
Headquarters
Paris, France