Summary
GMEX Group (GMEX) is a leading global provider of multi-asset exchange trading and post-trade software/ Software-as-a-Service (SaaS) market infrastructure solutions and digital platform services for worldwide financial markets.
The key business solutions enable the creation and operation of cost-effective electronic exchanges and post-trade infrastructure in multiple asset classes including equities, debt, FX, derivatives, commodities, cryptocurrencies and digital tokenised assets.
Hirander Misra is Chairman & CEO of GMEX Group, one of the Top 10 influential business leaders of blockchain technology in the All Party Parliamentary Group 2018 report on the UK Blockchain industry. He is also on LATTICE80's Top 100 influencer list for the UN Sustainable Developments Goal agenda for pioneering blockchain technology solutions. He is featured in the Financial Technologist 2019 list of the 50 most game-changing founders of FinTech companies.
GMEX Group operates in both developing and developed markets through the establishment of cohesive business and technology ecosystems. The company offers the added benefit of interconnection to multiple types of capital markets participants, to enable more efficient trading, clearing and settlement of both traditional and digital assets.
---
History
GMEX Group was founded in 2012 by Hirander Misra, who currently serves as the Chairman and CEO of the company. The group was established with the aim of providing innovative solutions for the new era of global financial markets.
Since its inception, GMEX Group has focused on leveraging its market infrastructure experience and expertise to create strategic master plans for exchanges, clearing houses, depositories, registries, and warehouse receipt platforms. They have developed business solutions that enable the creation and operation of cost-effective electronic exchanges and post-trade infrastructure in multiple asset classes.
Over the years, GMEX Group has expanded its operations and established a presence in both developing and developed markets. They have worked towards building cohesive business and technology ecosystems, offering services and support to exchanges and market infrastructure providers. The group also emphasizes the importance of partnerships and interconnection with multiple types of capital market participants to enhance trading, clearing, and settlement efficiency.
GMEX Group's technology-driven approach has led to the development of various solutions for exchange trading, clearing, settlement, and digital custody. They have focused on embracing emerging technologies and conducting research and development to create advanced product solutions for the financial markets.
In addition to their core businesses, GMEX Group has made strategic investments in market infrastructure and related FinTech companies. These selective seeds and early-stage investments aim to support and nurture innovative solutions within the industry.
The group has received recognition for its contributions and achievements. They have been involved in initiatives such as the GMEX Market Advancement Programme (MAP), which aims to create collaborative ecosystems with exchanges and post-trade market infrastructure operators to deliver centralized, decentralized, and hybrid solutions.
On May 3, 2022, Tempus USA Inc. ('Tempus Network'), a wholly owned subsidiary of Burkhan World Investments ('Burkhan LLC') announced its agreement to the terms to lead the institutional investment round into GMEX Group Limited.
In 2023, GMEX Group launched ZERO13. It is a blockchain-powered carbon ecosystem that aims to provide innovative solutions for the carbon credits market. ZERO13 is a collaboration between GMEX Group, Verdana, and EcoConsortium. Together, they offer turn-key digitalization across the carbon marketplace vertical.
As GMEX Group continues to build on its rich history, they remain steadfast in their pursuit of sustainable, innovative solutions. With a relentless focus on leveraging technology, forging strategic partnerships, and staying ahead of market trends,
---
Mission
Its mission is to create an ecosystem that amalgamates business and technology solutions. For this, the company creates a sphere where global capital market participants interconnect with each other, enabling an efficient ground for trading, settlement and clearing of traditional and digital assets.
GMEX Group aims to provide business expertise, cutting-edge technology, connectivity, and operational excellence through a partnership-driven approach. The company leverages its extensive market infrastructure experience and expertise to create strategic master plans for exchanges, clearing houses, depositories, registries, and warehouse receipt platforms.
---
Vision
GMEX Group envisions providing the best digital and infrastructure solutions to its global users in the financial markets worldwide.
GMEX Group is characterized by its commitment to innovation, technological advancement, and strategic partnerships. As the company continues to evolve, it aims to provide sustainable and cutting-edge solutions that drive the transformation of global financial markets.
---
Key Team
Hirander Misra (Group Chairman & CEO)
Richard Atkins (Non-Executive Director)
Tony Harrop (Group CIO & Director of GMEX Technologies)
Nik Gehring (Chief Technology Officer)
---
Recognition and Awards
In 2017, the company won the Cohort-17-Award. In 2018, it won the APPG Award for one of the leading Financial Services technology companies in UK blockchain economy. In 2020, it also won The Financial Technologist Award (The Most Influential Technology Companies). Gmex Group - United Kingdom Best Global Hybrid Finance FinTech Company 2022
---
Products and Services
GMEX Group offers a comprehensive suite of trading and post-trade capital markets solutions designed to cater to the evolving needs of the financial industry. Here are the key products and solutions provided by GMEX Group:
1. Fusion: Fusion serves as the full-service trading and post-trade technology at the core of GMEX Group's offerings. It leverages both enterprise and digital technologies to accommodate fiat and digital trading applications, providing a robust foundation for its diverse product portfolio.
2. ForumPortal: ForumPortal is a tokenization, registration, and primary issuance platform. It has the capability to tokenize a wide range of assets held in custody and facilitate secondary trading. This platform enables the seamless digitization of assets, unlocking new possibilities in trading and investment opportunities.
3. ForumTrader: ForumTrader is a multi-asset and multi-lingual trader workstation and front-end order management system. It facilitates order routing to exchanges and disseminates market data, empowering traders with an efficient and user-friendly interface to execute their trading strategies.
4. ForumMatch: ForumMatch is a trading system that offers various matching models such as Central Limit Order Book (CLOB), Request for Quote (RFQ), and Auction across both traditional and digital asset classes. It provides a flexible and efficient trading environment for market participants.
5. ForumDetect: ForumDetect is a market surveillance platform designed for trading venues and trading firms. It includes features such as an In-Tray for alert/case management, a real-time replay screen for market event analysis, and surveillance reports for post-event review, ensuring compliance with regulatory requirements.
6. ForumReports: ForumReports is utilized by Market Operations and Market Supervision staff. It offers comprehensive tools for monitoring and administering trading systems, providing access to static data, the latest and historic transaction data, and statistics.
7. ForumIndex: ForumIndex is a real-time index calculation engine. It takes inputs from various market data sources and applies predefined parameters to generate indices for multiple asset classes, enabling accurate and up-to-date market benchmarks.
8. ForumCCP: ForumCCP is a complete Clearing House and Central Counter Party (CCP) solution. It provides real-time clearing and risk management for both traditional financial and non-traditional digital assets. This includes functions such as position keeping, credit checking, and margining.
9. ForumCSD: ForumCSD caters to Custodians, Central Securities Depositories (CSDs), and Registries. It offers real-time registration, clearing, and settlement services for traditional financial and non-traditional digital assets, ensuring secure and efficient asset management.
10. ForumCustody: ForumCustody is a permissioned blockchain platform designed for the settlement, custody, and management of traded real-world digital assets and digital tokenized assets. It leverages the power of blockchain technology to enhance security and transparency in asset custody.
11. ForumWallet: ForumWallet is a digital vault solution that provides secure wallet management for various digital assets, ensuring the safe storage and efficient management of digital holdings.
12. ForumCommodity: ForumCommodity is a comprehensive solution for managing warehouse receipts. It enables the registration, life cycle management, funding, trading, and settlement of warehouse receipts, providing an integral registry and depository for efficient asset tracking.
13. ForumPay: ForumPay offers a highly secure platform for international payments, money transfers, withdrawals, and deposits across multiple financial instruments. It connects wallets and payment gateways, accommodating both fiat and digital currencies.
14. ForumHub: ForumHub serves as a post-trade real-time platform that facilitates connectivity between exchanges/trading venues and multiple custodians and banks. It enables efficient credit allocation, netting, and settlement for both traditional and digital assets.
---
References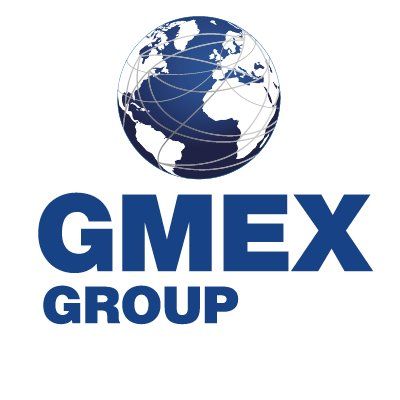 Tony Harrop ( Group CIO & Director of GMEX Technologies)
Richard Atkins (Non-Executive Director)
Nik Gehring (Chief Technology Officer)
Emmanuel Devedeux (Head of Business Development)
Adam Hoskins (Head of Operations)
Tony Bannon (Head of Infrastructure)
Industries
Financial and Banking
Technology
Products/ Services
Fintech developer, other financial services, GMEX Technologies, GMEX Fusion, GMEX Innovation, GMEX Services, GMEX Investments
Number of Employees
50 - 100
Headquarters
London, England, United Kingdom
Company Registration
8090095