Summary
Founded in 2010 and headquartered in San Fransisco, American direct-to-consumer fashion retailer Everlane is acclaimed for its commitment to transparent pricing, ethical production and minimalistic designs. Everlane provides customers with detailed information about their supply chain, factories and pricing and works only with ethical factories worldwide.
In addition to their emphasis on transparency and ethical production, Everlane places a strong emphasis on sustainability and strive to minimise their environmental impact by using recycled materials, reducing waste and choosing eco-friendly manufacturing processes whenever possible. The fashion brand offers a wide range of clothing and accessories for men and women including T-shirts, sweaters, denim, outerwear, shoes, bags, and much more. Their versatile, timeless pieces are characterised by clean lines, modern silhouettes and neutral colors. The products are sold primarily through their official website and thee occasional pop-up stores.
---
History
Founded in 2010 by Michael Preysman and Jesse Farmer as an online menswear retailer, Everlane is widely recognised today as one of the leading online direct-to-consumer fashion brands that prioritise ethical material sourcing. Everlane gives customers access to the production costs and the company's markup for each item. And, despite starting with a limited inventory of 1,500 T-shirts, it quickly acquired sixty thousand subscribers in just five days through a referral invite list!
By 2015, the company had received $1.1 million in seed funding. In 2014, Everlane partnered with Postmates to offer same-day delivery in San Francisco and New York. The brand expanded further by opening permanent stores in SoHo, New York City in 2017 and in San Francisco in 2018. Moreover, Everlane's official website aims to educate customers about their supply chain, factories, employees and the price breakdown of each product.
In 2015 Everlane launched a mobile app which featured weather updates and suggestions on what to wear for that particular weather. To support sustainability, in 2018 Everlane committed to eliminating the use of virgin plastic by 2021, including packaging and synthetic fiber clothing. They launched 'ReNew' on October 24, 2018: a line of outerwear made from three million recycled plastic bottles. By 2021 Everlane transitioned all fabrics, yarns and raw materials containing synthetic fibers into recycled components. And the following year they introduced 'DayGlove ReKnit', a shoe crafted entirely from recycled plastic bottles.
Everlane also hosts "Choose What You Pay" sales, offering customers the option to select one of three prices for a product. The lowest price covers production and shipping, while higher prices account for additional overhead costs. CEO Michael Preysman describes this sale approach as a way to enhance brand transparency.
---
Mission
The mission of Everlane is centered around fostering responsible consumption and encouraging customers to make informed choices about the products they buy. The fashion brand partners with ethical factories, works with high-quality and sustainably-sourced materials, shares the cost breakdown of each product they create and continuously builds a team of motivated individuals. By combining these elements, Everlane offers high-quality, ethically produced and transparently priced apparel and accessories for men and women.
---
Vision
Everlane's vision is to transform the fashion industry by setting new standards of accountability, conscious consumerism and advocating transparency, ethical practices, and sustainability. By sharing the true cost of their products and providing transparency about their supply chain, the fashion brand empowers consumers to make conscious and responsible fashion choices. Lastly, the company aims to create a fashion ecosystem that values sustainability, fair labor practices and social responsibility.
---
Key Team
Michael Preysman (Founder and CEO)
Krista Berry (Chief Revenue Officer)
Edgar Ho (Chief Financial Officer)
Alan Cooke (Vice President of Store Development)
Rebekka Bay (Head of Product and Design)
---
Recognition and Awards
In 2015, founder Michael Preysman was included in Forbes 30 Under 30 listing for his work on the firm in 'reinventing retail and E-Commerce.' Preysman has also been included in the BoF 500: an index of the people shaping contemporary fashion.
---
Products and Services
Mens' and women' essentials, denim, footwear and accessories
---
References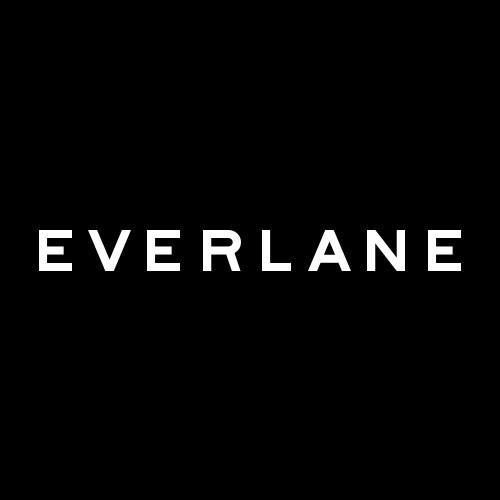 Michael Preysman (Founder and CEO)
Industries
Fashion and Textiles
Retail and Consumer Goods
Products/ Services
Everlane frequently introduces new products and updates their collections based on seasonal trends and customer demand. The team strives to provide high-quality timeless pieces that align with their values of transparency, ethical production and sustainability. This includes mens' women' essentials, denim, footwear and accessories.
Number of Employees
50 - 100
Headquarters
San Fransisco, California
Company Type
Private company limited by shares or Ltd