Summary
Caroline Casey is an award-winning social entrepreneur and activist in the field of disability inclusion.
She founded Valuable 500, the world's largest CEO collective and business movement for disability inclusion. Launched at the World Economic Forum's Davos Summit in 2019, the initiative has successfully enlisted 500 multinational organizations with a combined revenue of over $8 trillion. These companies employ about 20 million people worldwide and have committed to transforming the business system to be more inclusive.
Caroline is a renowned TED speaker, who has been recognised as Ashoka Fellow. She also serves as the advisor for the Clinton Global Initiative and as a One Young World Counsellor.
She has also been honored as the Young Global Leader of the World Economic Forum.
Caroline Casey is the President of the IAPB and sits on the diversity and inclusion boards of global brands like L'Oréal, Sanofi, and Sky.
Caroline Casey was conferred of the Degree of Doctor of Laws, honoris causa, by University College Dublin, by DR PÁDRAIC CONWAY, in April 2006.
Biography
Caroline Casey was born on 1971 in Ireland. Caroline was diagnosed with ocular albinism as a child but was not personally informed until her 17th birthday.
She graduated from University College Dublin with BA, DBS and MBS degrees. She worked at a couple of jobs including as a management consultant for Accenture.
In 2000, aged 28, she left her job in Accenture to launch the Aisling Foundation, with an aim to improve how disability is treated.
In 2001, she trekked across India, solo, on elephant back for c.1,000 km, raising €250k for The National Council for the Blind of Ireland and Sightsavers. Casey became the first female mahout from the west. The journey was the subject of a National Geographic documentary Elephant Vision and a TED Talk.
As the founding CEO of Kanchi, in Dublin, she developed a set of best practices for businesses, to help them see "disabled" workers as an asset, as opposed to a liability. Hundreds of companies have adopted these standards, changing their policies and attitudes.
In 2004, Casey started the Ability Awards, sponsored by O2, to recognize Irish businesses for their inclusion of people with disabilities, as employees, suppliers, customers and members of the community. The initiative received great international praise and, in 2010, a parallel program was launched in Spain, backed by Telefónica.
In 2015 Casey founded business inclusion company Binc which, in August 2017, launched #valuable, a worldwide 'call to action' for business to recognise the value and potential of the 1 billion people living with a disability and position disability equally on the global business agenda. To start the conversation and build momentum, Casey, who is registered blind, embarked on a 1,000km horse adventure through Colombia, ending with a keynote address at 'One Young World Summit 2017' in Bogota, Colombia.
---
Vision
Caroline aims to help shape a society where everyone is free to be fully themselves, regardless of ability or disability. To achieve this, Caroline has harnessed the skills and vision of over 500 global business leaders whose companies are making the biggest financial investment into disability in the world.
Caroline has a unique ability to bring together the intersection of head and heart. Whether she is being interviewed or working as a panelist or speaker at an event, she moves people to accept themselves and others, make positive changes, realize their own value, and be vulnerable and authentic.
She is driven by her personal journey about growing up and trying to fit in as a legally blind person. As a former management consultant and daughter of a successful entrepreneur, Caroline recognized the power of business to make change happen. Today her work is catalyzing business leaders to take full ownership of their inclusion agenda and to shed the constraints that stop inclusion from becoming a reality.
---
Recognition and Awards
Caroline Casey is the founder of Valuable500 and operates at the frontier of Diversity and Inclusion (D&I). She is frequently invited to contribute at ground-breaking events such DAVOS World Economic Forum, One Young World, Skull etc. She has access to the world's largest community of CEOs. Caroline is an Ashoka Fellow and Eisenhower Fellow and also a past advisor for the Clinton Global Initiative, and Young Global Leader of the World Economic Forum. Some of the audiences Caroline as addressed globally include MDRT, Microsoft, Accenture, Stryker, Salesforce, EY, Malmo University, University of Regina, Rolls Royce and many others.
---
References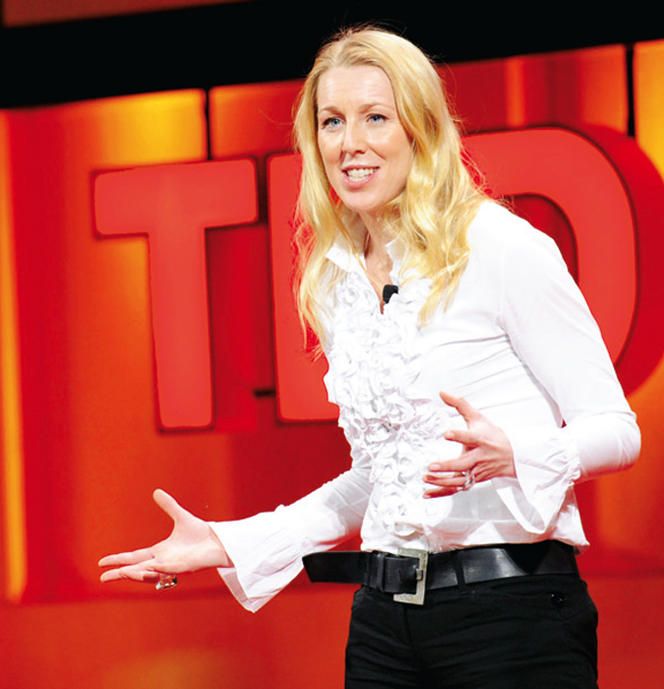 Occupation
Serial entrepreneur, activist, speaker, author
Known for
The Valuable 500 (Founder and Creator), International Agency for Prevention of Blindness (President)
Accolades
Ashoka Fellow, Eisenhower Fellow, Young Global Leader (World Economic Forum), Former Advisor (Clinton Global Initiative)
Education
Bachelor's (Archeology, University College Dublin), Master's (Business/Commerce, UCD Michael Smurfit Graduate Business School)