Germany
Country
Summary
A truly inspiring entrepreneurial story, what began as a cobbler handcrafting sneakers in his mother's kitchen is today one of the biggest sports brands in the world.
---
History
The story of Adidas began in cobbler Adolf 'Adi' Dassler's mother's kitchen where he made sports shoes after his return from WWI. His brother Rudolf Dassler joined him in 1924 and formed Dassler Brothers Shoe Factory. Dassler was an athlete as well as a shoemaker and applied his knowledge to crafting products that would enhance athletes performance. He made spiked running shoes lightweight by replacing traditional metal spikes to canvas and rubber and gifted a pair to sprinter Jesse Owens to wear at the 1936 Summer Olympics. Owens' medal-winning performance boosted sales and the brothers were reportedly selling 200,000 pairs each year before WWII.
During the war, the company was running the last sport shoe factory in Germany and supplied Wehrmacht with shoes. In 1943, shoe production ceased operations and the company's production facilities and workforce were employed to build anti-tank weapons. The Dassler factory was almost destroyed in 1945 by US forces but it was spared when Adolf Dassler's wife explained to the GIs that the firm was focused only on manufacturing sports shoes and the American occupying forces subsequently became buyers of the Dassler brothers' shoes! However, the brothers had bitter differences and went separate ways; Adolf relaunched the company as 'Adidas', headquartered in Herzogenaurach Germany and purchased its three-stripe logo from Karhu Sports in 1952 while his brother launched Puma.
The bitter feud continued between Puma and Adidas. In 1954, screw-in-studs on Adidas football shoes assisted Germany to beat Hungary at Football World Cup and the brand became legendary worldwide. The Fifites also marked the development of a world-record-holding sprint shoe; in the 1960 Summer Olympics, Puma paid sprinter Armin Hary to wear its shoes in the 100-m sprint final. Hary had worn Adidas before and asked Adolf for payment, but he refused. The sprinter won gold wearing Pumas but he wore Adidas for the awards ceremony, hoped to cash in from both brands but Adolf was so enraged he blacklisted the Olympics champion. This decade laid groundwork for developments like the first soccer cleat designed with nylon sole and All-Round training and basketball shoe which would later become iconic.
The Sixties was a decade for milestones, particularly development of the first specialist running shoe and Azteca Gold sprint spike for the Mexico Olympic Games. The first track suit, made in 1967 in honour of heroic football player Franz Beckenbauer, helped Adidas enter the sports apparel market. In the Seventies, Adidas began producing sports equipment, beginning with Telstar, the official ball of FIFA World Cup. It continues to make it till date. The Seventies also witnessed the introduction of Nite Jogger made with materials that aided running in the dark. 1983 introduced the adidas Copa Mundial, which became the bestselling soccer cleat. Torsion ZX8000 was the first shoe to match the natural movement of a runner's ankle.
After Adolf Dassler's son Horst passed away in 1987, the company was purchased by French businessman and politician Bernard Tapie in 1989. Tapie shifted production to Asia and sent a sales representative to Germany to meet Adolf Dassler's descendants. In 1992, unable to pay the loan interest, Tapie mandated French bank Crédit Lyonnais to sell Adidas, and the bank converted the debt into equity of the enterprise. Bernard Tapie's friend Robert Louis-Dreyfus became CEO of Adidas in 1994. During his tenure, he streamlined the product line and acquired Salomon Group, Taylormade Golf and Maxfli. He was CEO of Adidas till 2001.
During the Eighties and Nineties, Adidas was exclusive apparel and footwear sponsors of tennis players Ivan Lendl, Stefan Edberg and Steffi Graf; each player had his or her exclusive graphic style, which were subsequently marketed to the public. In 2005, British designer Stella McCartney launched a joint-venture sports performance collection with Adidas, "Adidas by Stella McCartney". Next, Adidas introduced Adidas 1, the first shoe to use a microprocessor that automatically adjusts the shoe's level of cushioning in alignment with its environment. The decade witnessed the introduction of Boost, an energy-returning midsole that quickly became a favorite with runners. In 2015, Adidas released Superstar Pride Pack, the first LGBTQ sneaker. During 2006-17, Adidas was uniform supplier of the National Basketball Association and from 2000-12, it provided gymnastics apparel to Team USA.
In January 2006, Adidas bought Reebok for reported US$3.8 billion. The same year, Adidas sold Salomon Group for reported €485m to Amer Sports. In November 2011, Adidas announced it would acquire outdoor action sport performance brand Five Ten for reported US$25 million. By end 2012, Adidas was reporting its highest revenue. In July 2014, Adidas and Manchester United inked a ten-year kit deal. In January 2015, Adidas developed a mobile app which allowed consumers to reserve its limited edition sneakers. In August 2015, Adidas acquired fitness technology firm Runtastic for reported $240 million and Adidas Runtastic became a mobile app that combines traditional fitness with mobile applications and social networking. In May 2017, Adidas sold TaylorMade to KPS Capital Partners for reported $425 million.
The German multinational corporation continues to focus on supporting promising athletes and this has led to collaborations with Andy Murray, James Harden, Kobe Bryant, Lionel Messi, Gilbert Arenas, Kevin Garnett, Zinedine Zidane, David Beckham, Steven Gerrard, Gareth Bale, Thomas Müller, Mesut Özil, James Rodríguez, Iker Casillas, Arjen Robben, Paul Pogba, Dele Alli, Luis Suárez, Diego Costa, Mohamed Salah, Roberto Firmino, Paulo Dybala, Mats Hummels, Manuel Neuer, Sergio Garcia, Alto Bolden, Lasith Malinga, Kieron Pollard, Dwayne Bravo, K. L. Rahul. Adidas, Ivan Zaytsev and Kevin Pietersen among others. Rugby player Sonny Bill Williams is a global ambassador for Adidas.
In recent times, the latest effort from Adidas a partnership with Bolt Threads, using a new material, Mylo—formed from the root structure of mushrooms—to build the upper on a new footwear, Adidas Stan Smith Mylo, expected to roll out in in 2022.
---
Mission
To be the global leader in the sporting goods industry with brands built on a passion for sports and a sporting lifestyle and to commit to continuously strengthening its brands and products.
---
Vision
Adidas' vision focuses on innovation, performance and sustainability, with a commitment to creating products that enable athletes to achieve their full potential while considering the environmental and social impact of their operations.
---
Key Team
Thomas Rabe (Chairman)
Bjørn Gulden (CEO)
Roland Auschel (Global Sales)
Martin Shankland (Global Operations)
---
Recognition and Awards
Adidas is recognized for several key aspects that have contributed to its reputation and brand recognition. This includes producing high-quality athletic products that deliver performance and durability. The brand's commitment to innovation and utilizing advanced technologies in their footwear and apparel has earned them recognition among athletes and sports enthusiasts worldwide. Adidas is also acclaimed for its iconic design elements including the three-stripe logo which has become synonymous with the brand. The brand's longevity and consistent presence in sports have contributed to its recognition and reputation as a trusted and reliable manufacturer of athletic products. Importantly Adidas has made a significant impact on popular culture particularly in music, fashion and streetwear. These aspects have collectively contributed to Adidas' recognition as a leading global sports brand. So it's no wonder the brand has won 2021 Best Global Culture Award, 35th annual FN Achievement Awards 2021 and Sustainability Leadership Award.
---
Products and Services
Adidas offers a wide range of products across various categories including sports, lifestyle and fashion. Adidas produces footwear for sports and activities including running, soccer, basketball, tennis, golf, and more. Their shoes are designed with performance, comfort, and style in mind, incorporating innovative technologies such as Boost cushioning, Primeknit uppers, and Torsion systems to enhance performance and provide a comfortable fit. Adidas also offers apparel for both athletic and casual wear. This includes sport-specific clothing such as jerseys, shorts, leggings, and tracksuits, as well as lifestyle apparel such as t-shirts, hoodies, jackets, and pants. Adidas utilizes advanced fabrics and technologies like Climalite, Climacool, and Primegreen to provide moisture-wicking, breathability, and sustainability features. And, accessories to complement their footwear and apparel lines.
---
References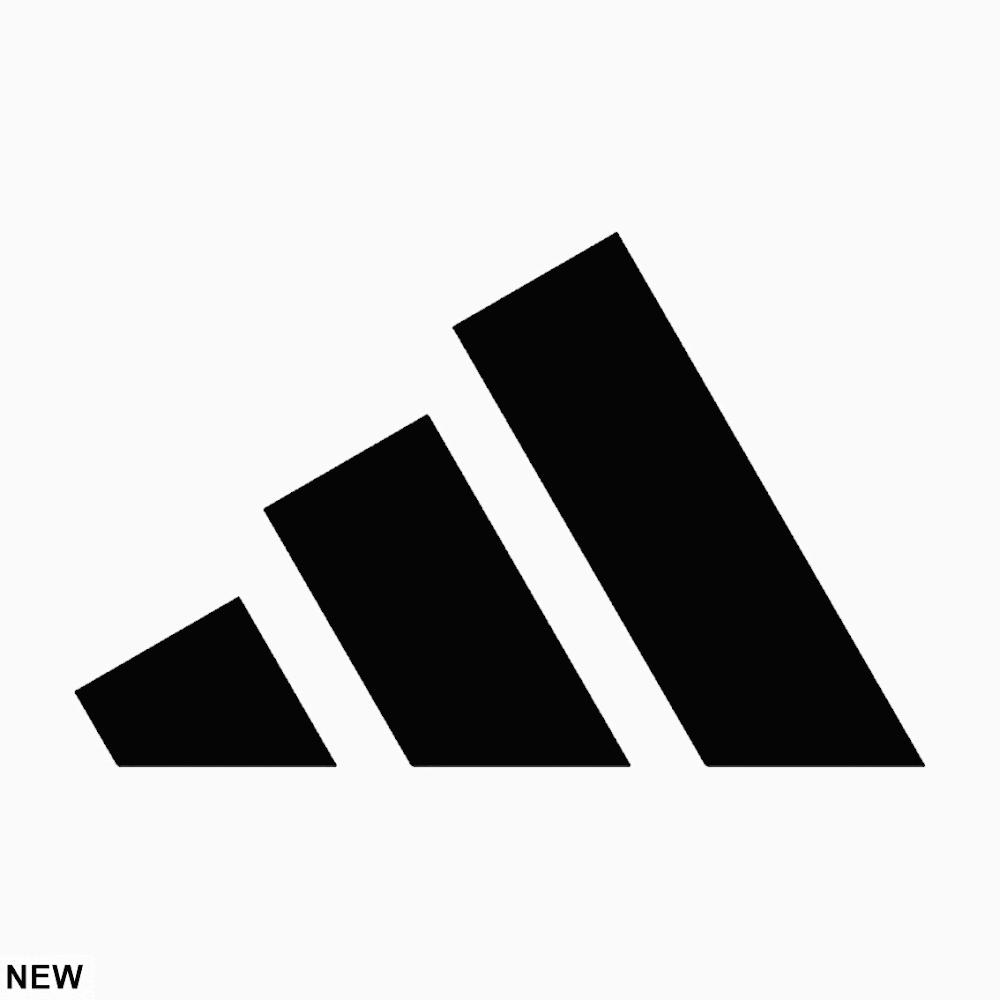 Roland Auschel (Global Sales)
Martin Shankland (Global Operations: )
Industries
Retail and Consumer Goods
Fashion and Textiles
Products/ Services
Apparel, footwear, sportswear, sports equipment, toiletries
Number of Employees
Above 50,000
Headquarters
Adi-Dassler-Strasse 1, 91074 Herzogenaurach Germany
Company Registration
3686084