Summary
Fendi is an Italian luxury fashion house producing fur, ready-to-wear, leather goods, shoes, fragrances, eyewear, timepieces and accessories. Founded by Adele and Edoardo Fendi in Rome in 1925, Fendi is known worldwide for its fur, fur accessories and leather goods. Soon winning international acclaim, it emerged as a luxury brand renowned for its elegance, craftsmanship, creativity and style.
Since 2000, Fendi has been part of the "Fashion and Leather Goods" division of French conglomerate LVMH. In September 2020 Kim Jones is appointed Artistic Director of Couture and Womenswear while Delfina Delettrez Fendi- fourth generation of the Fendi family- joined the Maison as Artistic Director of Jewellery. Today Fendi is synonymous with quality, tradition, experimentation and creativity.
---
History
When Edoardo Fendi married Adele Casagrande, a fur designer with a modest atelier, in 1925, the company took the name of Fendi and its fur and leather goods became popular among the European aristocracy. In 1946, the couple passed the baton to their daughters Anna, Carla, Paola, Franca and Alda and each of them had twenty per cent stake.
Karl Lagerfeld joined Fendi in 1965 as Creative Director of the luxury fashion brand's fur and women's ready-to-wear. With him at the helm, precious furs were redesigned as he experimented with materials, patterns, finishes, weight, tanning methods and colors supported by advanced technological craftsmanship. Rather than reserving fur for coats, Lagerfeld used it in accessories and ready-to-wear, making precious fur accessible. He also designed the iconic Double F logo and was responsible for launching ready-to-wear in 1977 and a line of shoes the following year. It was a hit among the high brow. In 1972, Sophia Loren posed for Vogue with Fendi bags, booklets, cases and shoe bag and confessed her love for the brand.
Silvia Venturini Fendi, daughter of Anna, joined the fashion house in 1994 and has since been Creative Director of accessories and menswear, and debuted the iconic Baguette. The A-list set loved it including Madonna and Naomi Campbell, and the It Bag became a rage when Carrie Bradshaw pronounced it as her favourite in Sex and the City.
Fendi remained a family-controlled company until 1999, when Italian fashion house Prada and French luxury goods company LVMH collaborated to purchase 51 per cent stake. Gucci Group NV lost out in the bidding. The sale handed the reins of Fendi to Bernard Arnault, Chairman, LVMH and Patrizio Bertelli, Chairman, Prada but gave the creative control and general management to the Fendi family. The brand reportedly lost 20 million euros in 2001 and the following year; consequently Prada sold its stake to LVMH, which gave it a 51 per cent stake while the Fendi family retained 49 per cent. With the financial support of LVMH, the Fendi family and Karl Lagerfeld focused on the creative side of the business. In these years, Fendi experienced a revival, with its expertise and ability to remain relevant. In 2009, the brand launched Peekaboo and other iconic bags such as Silvana, By The Way and 2Jours.
Close to its hundredth anniversary, Fendi became popular among millennials with collections that blended traditional craftsmanship with streetstyle. The brand became a streetstyle cult, with dresses and bombers embellished with the monogram and iconic bags like Kan I. In 2017 Fendi launched a customization shop for bespoke handbags in alliance with e-commerce platform Farfetch. Taking the art of craftsmanship back to the days where products were created individually for the customer, it was good business acumen.
In September 2020, British fashion designer Kim Jones was announced Artistic Director of Fendi womenswear alongside his position at Dior Homme. The luxury brand continues to forge forward, with the intent to be more sustainable, using recycled materials and creating less wastage.
---
Mission
Fendi is synonymous with luxury, excellence, craftsmanship and virtuosity in the processing of materials and timeless style. The luxury brand's mission is rooted in serving the needs of its most discerning customers and the brand's culture revolves around understanding the desires and aspirations of its clientele and going above and beyond to exceed their expectations.
At the heart of Fendi's mission is a commitment to craftsmanship, quality, and innovation. The luxury brand strives to create products that showcase impeccable artistry. Fendi's artisans meticulously bring each design to life, paying meticulous attention to detail and using the finest materials to ensure the highest level of craftsmanship. The team recognises that luxury is not solely about the physical product, but also about the experience and aims to create an emotional connection with its customers, making them feel special, valued and empowered. Innovation is a driving force. The brand continuously pushes boundaries and explores new horizons in design, technology, and materials.
Fendi's mission extends beyond fashion. The brand also seeks to contribute to the wider community and make a positive impact. Through collaborations with artists, architects, and philanthropic initiatives, Fendi strives to foster creativity, support cultural endeavors, and give back to society.
---
Vision
Fendi's vision is built upon its legacy rooted in Italian heritage and a commitment to timeless style. Fendi strives to be a global leader in the fashion industry.. known for its impeccable quality and dedication to creating exceptional products that embody the brand's values of elegance, sophistication and innovation. Fendi's artisans possess unparalleled skill and expertise, meticulously crafting each piece with attention to detail. The brand's commitment to craftsmanship ensures that every Fendi creation is a masterpiece- designed to stand the test of time.
As a visionary brand, Fendi embraces innovation and pushes boundaries in design and technology. By combining traditional craftsmanship with modern techniques and materials, Fendi constantly evolves its offerings… staying ahead of trends and setting new standards of excellence. Fendi also envisions itself as a global ambassador of Italian luxury and craftsmanship. Through collaborations with artists, architects, and cultural institutions, Fendi strives to promote and preserve Italian artistry and culture. The brand's vision is to not only create beautiful fashion pieces but also contribute to the enrichment and appreciation of art and craftsmanship worldwide.
---
Key Team
Bernard Arnault (Group CEO)
Serge Brunschwig (CEO)
Kim Jones (Artistic Director)
Silvia Venturini Fendi (Artistic Director)
Delfina Delettrez Fendi (Artistic Director)
---
Products and Services
Luxury brand Fendi retails Ready-to-Wear- Leather Goods- Fashion Accessories- Shoes- Watches- Eyewear- Perfumes- Jewellery- Home Line. The luxury brand's customer care is available on phone or email to answer questions on products, services and online orders and also provides the service of booking a one-to-one appointment in any of its boutiques or virtual call with a client advisor. In the digital age, Fendi also provides the luxury of experiencing their boutiques from the comfort of your home with its remote shopping services.
---
References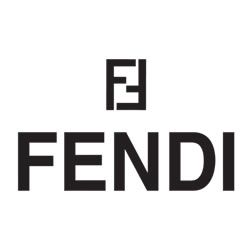 Bernard Arnault (Group CEO)
Kim Jones (Artistic Director)
Silvia Venturini Fendi (Artistic Director)
Delfina Delettrez Fendi (Artistic Director)
Industries
Fashion and Textiles
Retail and Consumer Goods
Products/ Services
Leather Goods, Ready-to-Wear, Accessories, Shoes, Watches, Eyewear, Perfumes, Jewellery, Home Line.
Number of Employees
1,000 - 20,000
Headquarters
Palazzo della Civiltà Italiana Quadrato della Concordia 3 00144 Rome Italy
Company Type
Subsidiary company
Company Registration
1130243