Summary
Beem is an augmented reality platform that aims to enhance digital communication and create greater intimacy. It allows users to bring holographic representations of people or objects into their physical space using augmented reality technology. By issuing voice commands like "Beem Grandma," a real-time stream of Grandma can appear in your room, digitally present.
The platform leverages augmented reality to make digital communication more engaging, lifelike, and real. It enables users to have conference speakers, models showcasing products, experts demonstrating items, stand-up comedy shows, music performances, and fitness instructors virtually present in their own environment. Beem aims to bridge the gap in digital communication caused by the reduction in face-to-face interaction, particularly due to the COVID-19 pandemic.
The Fourth Industrial Revolution, characterized by significant technological advancements and the integration of physical and digital worlds, plays a crucial role in Beem's development. As part of this revolution, Beem positions itself as an evolving platform that enables people to communicate effectively in augmented reality. It aims to overcome distance barriers by providing an easy-to-use solution accessible via smartphones.
---
History
Beem is an augmented reality communications platform that was founded by Janosch Amstutz in 2017. The company is based in London, England and has a team of 18 employees. Beem aims to revolutionize digital communication by providing users with the ability to send pre-recorded holograms or livestreams as a hologram to friends, family, consumers, and customers.
The idea behind Beem originated from Janosch Amstutz's desire to find a new method of capturing moments and connecting people in a more immersive and lifelike way. Inspired by the potential of augmented reality, Amstutz envisioned a platform that would enable users to communicate as full-size human holograms, rather than using avatars or cartoons.
Since its inception, Beem has been on a mission to bridge the gap between digital and face-to-face communication. The platform allows users to create and share holograms that can be viewed and shared with anyone through text messages, emails, social media, and other channels. By leveraging the power of augmented reality, Beem offers a more engaging and realistic communication experience, enabling users to feel like they are physically present with each other.
Beem has gained recognition and achieved notable milestones in the augmented reality industry. The company has collaborated with world-renowned brands and organizations, including Vogue Singapore, Carolina Herrera, TEDxHult London, Unilad x Lynx, Edgbaston, and Elle x Philips, among others. One of Beem's notable projects was the world's first real-time AR fashion show in collaboration with the London College of Fashion's Innovation Agency during London Fashion Week 2019.
The platform's applications extend beyond personal communication. Beem also offers opportunities for businesses to promote their brands and products through augmented reality. Companies can use Beem to create live Q&A sessions, host live product demonstrations, and even create entire events in AR. The interactive nature of augmented reality experiences can lead to higher conversion rates and provide a unique and immersive way for businesses to engage with their customers.
With its vision of revolutionizing digital communication and its focus on augmented reality, Beem has positioned itself as a leading player in the industry. The company has received funding, including a seed round of $4 million from investors, to support its growth and development.
Beem continues to innovate and expand its platform, aiming to make augmented reality communication more accessible, engaging, and widespread. As technology evolves, Beem is well-positioned to shape the future of communication and play a significant role in the adoption of augmented reality in various industries and personal interactions.
---
Mission
Beem's mission is to transform digital communication by harnessing the power of augmented reality to create immersive and lifelike experiences that bridge the gap between physical and virtual interactions.
---
Vision
Beem envisions a future where people can connect and communicate seamlessly through augmented reality, enabling individuals to feel truly present and engaged with others regardless of physical distance.
---
Products and Services
Beem offers a range of products and services centred around augmented reality (AR) communication and content distribution. Here are some of the key offerings provided by Beem:
Beem App: The Beem App is a mobile application available on iOS and Android platforms. It serves as the primary interface for users to create, view, and share augmented reality holograms. The app allows users to record, edit, and send pre-recorded holograms or livestream their holographic content.
Beem for Business: Beem for Business is a specialized license that enables professional content distribution at scale. It provides businesses with enhanced features and capabilities for utilizing augmented reality in their communication strategies. These features include longer pre-recorded holograms, an upscaling resolution to 1080p, QR code generator, stadium live streaming, branded splash screens and livestreams, customizable call-to-action (CTA) buttons, and viewer analytics.
Content Creation Tools: Beem offers intuitive and user-friendly content creation tools to empower users to create compelling augmented reality experiences. These tools include recording and editing features that allow users to personalize their holograms, add visual effects, and enhance the overall presentation.
Hologram Sharing: Beem enables users to easily share holograms with others through various channels. Holograms can be sent via text messages, email, social media platforms, or even shared in person through the Beem App. This ensures seamless distribution and accessibility of augmented reality content.
Livestreaming: Beem allows users to conduct live holographic livestreams to reach large audiences in real-time. This feature is particularly useful for events, presentations, conferences, and other interactive sessions where immediate communication and engagement are crucial.
Viewer Analytics: Beem provides detailed analytics on viewer engagement and interaction with holograms. These analytics offer insights into viewership statistics, duration of engagement, and other metrics that help businesses evaluate the impact and effectiveness of their augmented reality content.
Customization and Branding: Beem offers customization options to tailor the appearance of holograms to match a business's branding and desired aesthetics. Users can incorporate branded splash screens, overlays, and customizable call-to-action (CTA) buttons to create a cohesive and immersive brand experience.
Developer Tools: Beem provides developer tools and resources for those interested in building augmented reality applications and experiences. These tools enable developers to leverage Beem's technology and integrate AR communication capabilities into their own software or platforms.
---
References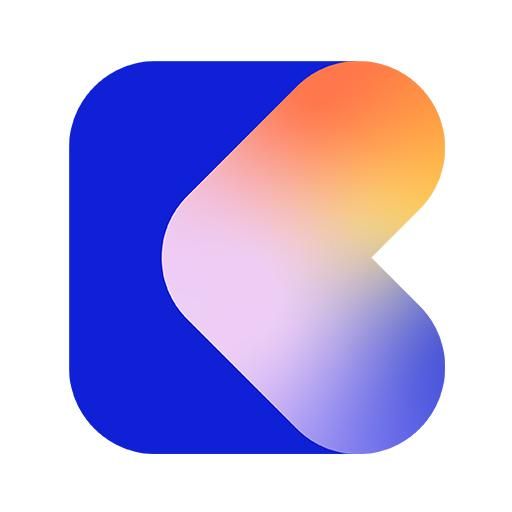 Melissa Layton (General Counsel at Beem)
Beatrice McDonagh Chamyk (Marketing Manager)
Moira Rodan (Chartered Accountant)
Products/ Services
Beem App Beem for Business Content Creation Tools Hologram Sharing Livestreaming Viewer Analytics Customization and Branding Developer Tools
Number of Employees
0 - 50
Headquarters
London, England, United Kingdom
Company Registration
10829904