Gerd Leonhard, a keynote speaker, futurist and humanist, filmmaker, musician, renowned author, and the CEO of The Futures Agency, was the guest in the latest episode of Dinis Guarda YouTube podcast series. The two discuss concepts like Artificial General Intelligence and a good future with automation and machines. The podcast is powered by openbusinesscouncil, citiesabc, and fashionabc.
Beginning the interview, Dinis asked Gerd Leonhard about his introduction to the world of technology. Narrating his journey from the world of music, Gerd told Dinis that it was in the 1990s that he saw that music found a new dimension with innovation and technology. That was when he started becoming interested in its trends.
"I was amongst the pioneers to understand that music was eventually going to be there on the cloud. Nobody believed me then, and it actually became a thing now with Spotify and Apple Music", he said.
He also told Dinis that it was in 2005, that he wrote 'Future of Music', and came to be known as a futurist.
---
More interviews
Dinis Guarda Interviews Timothy Hughes, Social Selling Pioneer, In The Latest Episode Of His YouTube Podcast Series
The Metaverse For Businesses: Tommaso Di Bartolo, Author Of 'Navigating The Metaverse', On The Latest Episode Of Dinis Guarda YouTube Podcast Series
Dinis Guarda Interviews Samir Ceric, COO Of Blocksport & Discusses Digitalisation & Tokenization In the Sports & Industry
Innovation As The Tool To Create Balance In Society And Business: Hirander Misra, Chairman And CEO Of GMEX Group, Discusses The Pivotal Role That Technology Plays
---
Humans are multinary, machines are binary
With increasing automation trends in almost every sector, Dinis asked Gerd if it could surpass humans in the future.
"Technology is fantastic but it cannot solve every problem. Humans are not driven by technology, we are not robots or data engines, and we have a lot more different kinds of intelligence. Humans are driven by experiences, relationships, emotions, and other non-technical things. Humans are multinary, Machines are binary. This has mattered to me a lot. So, it is necessary to look at every aspect of the environment and life on earth and look at the natural combination of things."
He further said it is important to define our future that emphasises things that are human, including relationships, collaborations, and our capacities to logic, memorize and compute. He highlighted that there is an array of things that are hard to automate. So, "there is a huge pivot shift that there has to be changed in the way we have been doing things."
Dinis, then, further provoked Gerd to throw light on digital obesity and digital laziness, the concepts that appear in his book. Gerd explained when technology was launched, it was all magic because it could solve many problems. However, too much technology started becoming toxic and led to an overwhelming amount of information, before it could be consumed in a constructive way.
"People are already escaping reality with their mobile phones and social media. They might be leading very miserable lives in reality, but in digital life, they might interact with anyone they want. That for me is a worrisome trench because it is dehumanisation. And Metaverse could be that place where all of this becomes normal ", he said.
He also added that "the best deal is that we can use some of the awesome technology to live better and healthier, and reach happier things and express ourselves better."
Ensuring a 'Good Future'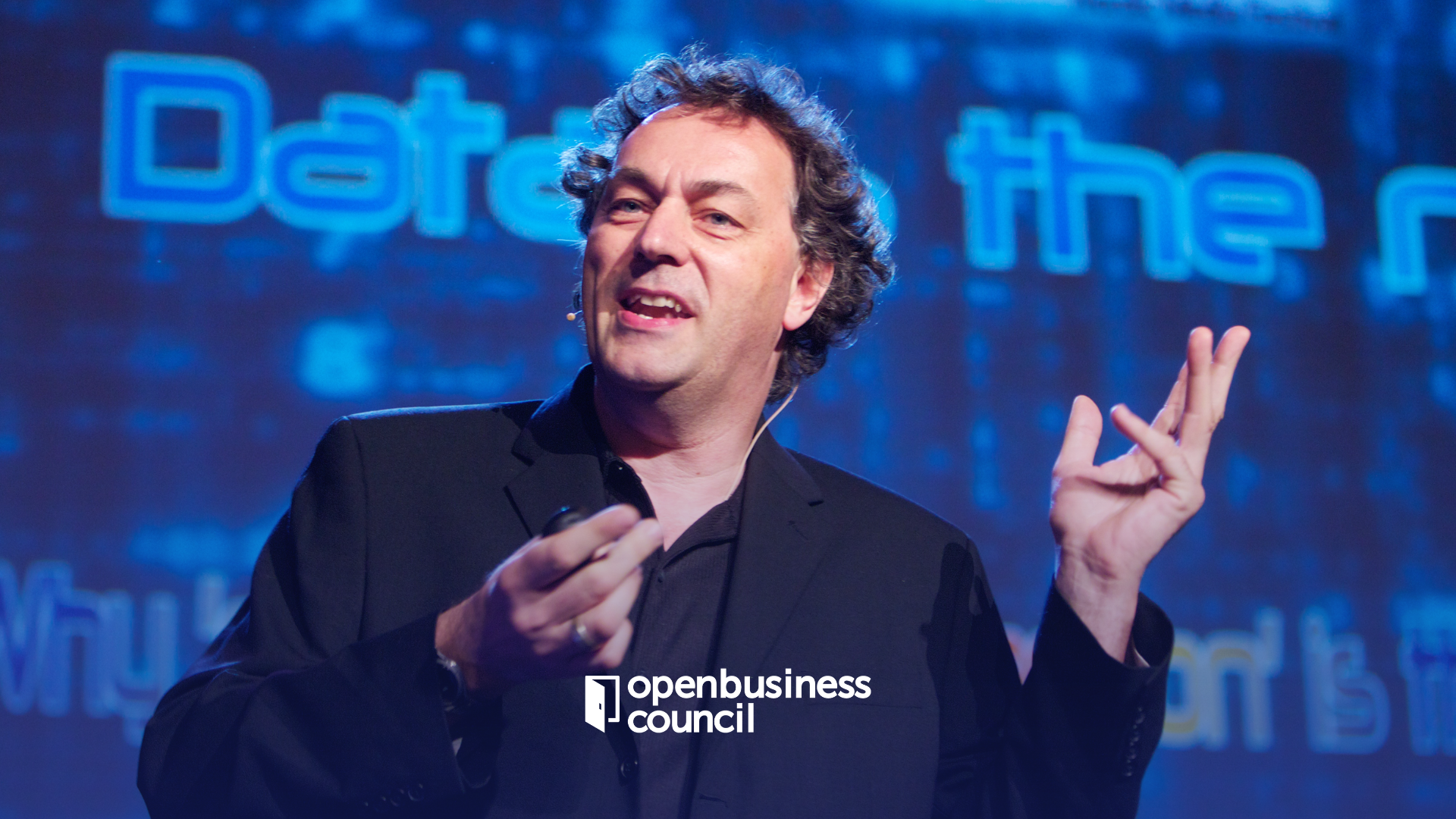 Dinis asked Gerd to share his experiences and thoughts about the future. Gerd told him that we need to have a future mindset in everything we do. He said that with emerging technologies and innovative trends, the next decades would bring more change than the last few centuries "because we have all our tools in our supply".
However, he emphasised that collaborative efforts will be required more than ever to shape these advances for the benefit of humankind, rather than it taking control of our society. Talking about the next 10 years, he said:
"In 10 years, we'd have tackled the present challenges like climate change and improve what we do, or we're going to be much deeper into a bad scenario of too much technology, too much automation, no social structure, loss of collaboration, and all of those things that we have all experienced. It's like a fork-in-a-road moment."
He concluded the interview with:
"Our future is better than we think. What we have to stop doing is looking at the bad side of things, which is because that's what happens in media. We have fixed and improved so many things from poverty to inequality. Yes, there are many shortcomings, but we are constantly improving. So, if we are wise and we collaborate and look for the right goal, the future is going to be amazing."
About citiesabc.com
https://www.citiesabc.com/
https://twitter.com/citiesabc_
About openbusinesscouncil.org
https://www.openbusinesscouncil.org/
4IR: AI Blockchain Fintech IoT Reinventing a Nation by Dinis Guarda and Rais Hussin (4irbook.com)
Dinis Guarda citiesabc openbusinesscouncil Series is also available as podcast on:
Apple Podcasts: https://podcasts.apple.com/us/podcast/dinis-guarda-citiesabc-openbusinesscouncil-series/id1510330391
On Spotify: https://open.spotify.com/show/1vA8KaDaRpJ0mAfpNbfTSF?si=H_WngL4RSOyu1W7VAmM41w&dl_branch=1
Google Podcasts: https://podcasts.google.com/feed/aHR0cHM6Ly9mZWVkcy5idXp6c3Byb3V0LmNvbS8xMDMyMzg4LnJzcw==
Amazon Music: https://music.amazon.com/podcasts/953a5156-823c-4e86-baeb-4fda1128e44c/DINIS-GUARDA-CITIESABC-OPENBUSINESSCOUNCIL-SERIES