The Fukuoka Prefecture, in collaboration with EY Japan, is taking a significant stride towards establishing Fukuoka as a prominent financial hub in Japan. In a concerted effort to attract foreign asset management and fintech companies to the city, Fukuoka Prefecture and EY Japan are hosting the F Cube Innovation event.
Fukuoka Prefecture, in collaboration with EY Japan, takes a significant stride towards positioning Fukuoka as a prominent financial hub with the launch of the "F Cube Innovation" event. Aimed at facilitating foreign asset management and fintech companies' market entry into Japan, the initiative offers essential support to overseas firms seeking to establish their presence in Fukuoka's burgeoning financial landscape.
Scheduled on October 4, 2023, from 10:00 AM to 5:30 PM, the event will be hosted at the esteemed Daimyo Conference, located at 3,4F Daimyo Garden City, Fukuoka, Japan, and will be available for participation both offline and online.
The event will feature engaging pitch presentations by local small and medium-sized enterprises (SMEs) and startup companies to potential investors, as well as pitch presentations by fintech companies and financial institutions. This dynamic platform aims to foster collaboration, cultivate innovation, and facilitate synergies between fintech companies, local businesses, investors, and potential customers from the financial institutions in Kyushu.
Mr Moriaki Kida, EY Japan Chairperson & CEO, highlighted the significance of this partnership, emphasising that it reflects EY Japan's commitment to fostering cross-border collaboration and accelerating the growth of fintech and financial markets in Japan.
The EY Japan-Fukuoka partnership: A symbiotic relationship
As part of the endeavour, EY Japan will lend its professional expertise to furnish foreign asset management and fintech entities with the essential support required for a seamless transition into the Japanese market. This support encompasses a wide array of services, including regulatory compliance guidance, financial consultation, risk management, and technology integration to align with the unique requirements of the Japanese market.
Fukuoka's thriving business environment, coupled with EY Japan's reputable track record in financial advisory, is expected to foster a symbiotic relationship between foreign financial institutions and the city's economic landscape. As a result, Fukuoka aims to attract an influx of foreign investors and financial entities, cementing its position as a flourishing financial center in Japan.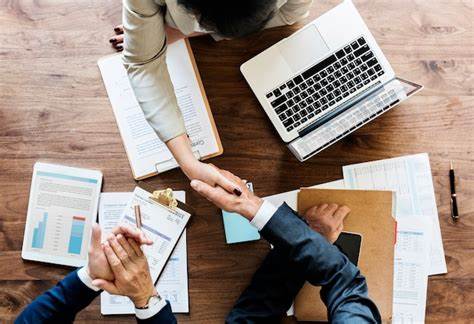 The collaborative effort between EY Japan and the Fukuoka Prefecture represents a significant milestone in the city's aspiration to become a hub for international finance and technology. As the project gains momentum, it is anticipated to bring about transformative changes, benefiting both Fukuoka's economy and global financial institutions seeking to tap into Japan's lucrative market opportunities.
F Cube Innovation event: Benefits and support
The core idea underlying the F Cube Innovation event is the commitment of the Fukuoka Prefecture Government to support and encourage the establishment of businesses in Fukuoka. Through an array of incentives, including free consultation services, business matching and networking support, and business establishment subsidies, the Fukuoka Government aims to attract financial institutions to set up offices in the region.
By collaborating with EY Japan, the event seeks to provide a robust ecosystem for foreign asset management and fintech companies, encouraging them to leverage Fukuoka's favorable business environment and turn their Japan market entry aspirations into reality.
About EY Japan
EY Japan, a member firm of Ernst & Young Global Limited, is a leading professional services organisation offering a wide range of consulting, audit, and tax advisory services.
Guided by the purpose of "Building a better working world", the company fosters a culture that empowers its people to embrace change, become transformative leaders, and create unique and exceptional experiences within their careers.
With a network of over 300,000 individuals and one million alumni, EY Japan emphasises the value of diverse perspectives, leveraging the power of inclusivity to deliver exceptional results for their clients.
For more information, visit https://www.pref.fukuoka.lg.jp/contents/f3innovation2023-fintech-eng.html