Business Year in Review and Top 10 Trends For Digital Transformation In 2017
2016 was a challenging business year, a full transformative digital year with the emergence and mainstream of digital trends and concepts being on the top of business leaders, such as Fintech, Cyber security, AI, Blockchain and IOT. These and many other subjects are taking full space in business agendas and 2017 will be even more challenging with a strange political situation worldwide going on and with technology and digital becoming even more challenging. So business leaders, SMEs have to consider more than ever how to manage their Businesses Digital strategy and digital transformation and see best ways how to reshaping every aspect of business operations and changing the way everything is done. As digital technologies continue to evolve, successful business strategy and digital transformation will require further careful collaboration, thoughtful planning, and the inclusion of every department. During recent years, we've seen shifts in how traditional leadership roles operate, as silos break down and the scopes of various roles widen and change. Digital transformation has morphed from a trend to a central component of modern business strategy.
Here are some of the top 10 trends we expect to see in 2017:
With the number of websites, apps, wearables, growing the digital landscape is reaching over 1 billion websites in the world with the scenario becoming more complex how your business can or not be relevant. Any business now is more than ever about digital but with the increased number of crowded of digital devices, sensors and so forth the importance is to manage expectations and best ways to use it for each business and teams. With an estimated 50 billion IoT Sensors out there around 2020, and more than 200 billion platforms / "Things" on the Internet by 2030 the important is to make sure any company keeps the right footprint. So digital strategy or digital transformation are not a question anymore, are the only way. The focus for any business is now how to understand and use correctly digital models, cyber security, digital branding, right balance of SEO, Blockchain and IoT will be not only transformative but also disruptive to business models and people.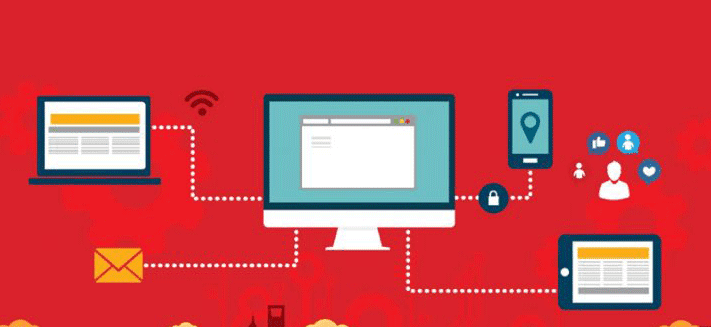 1. Narrow Long Tail Business Segments To Capture Attention
Focus on concrete long tail business segments for your business and use right digital tools to build your products and services and position close to the right segment of the long tail.
2. Use digital Tools to help with business growth and create bigger ethical branding:
Business leaders need to increasingly use digital tools tools, accounting tools, SEO tools, analytics, CRM, or others for growth and focus on effective transparent branding.
3. Focus on continuous training of teams and employees
Education and continuous training are critical for businesses. As technology changes and is fast forward disrupting every aspect of businesses training and education are critical.The right training and alignment to what matters for business are what will make your business grow and accelerate its differentiation from your competitors.
4. Change and digital transformation are critical
Digital transformation and digital strategy are about tools and technology, and special about people, it is about bringing together teams to the power of digital tools and related technology, data with a right balance of people and right approach culture that embraces the disruption, change that it can lead for the success of the organisation. Focus on it.
5. Sales And Content Marketing Become Fully Integrated but with data and analytic
Sales and content marketing are increasingly the foundations of business. Manage a good content marketing with your sales team and reaching the right influencers in your business sector is a key factor. Content marketing are increasingly critical for businesses and companies that need to be purpose-driven with both story telling, content and right marketing message managed by concrete data and analytics. Any company needs a deeper purpose about their content as part of any sales and marketing machine and effectively managed with right analytics - Google Analytics, Sales Force, SEO tools such as SEMRUSH, Alexa Ranking...
6. Solid Products that track nutrition with UI, UX and Total Internet Optimisation
There is no healthy business nowadays without solid focus on good products and having sound digital platforms website, apps, mobile responsiveness. Any business needs a critical market consolidation attention that goes from total optimisation, UI and UX and manage digital platforms with full attention to holistic optimisation - Total Internet Optimisation. There is an aggressive consolidation among vertical multiple search platforms to counter Google, Facebook, Instagram, Twitter, Amazon, Apple chewing up more of the value chain by extending their content, ad programs and hosting more content on Facebook Instant Articles & Google AMP. Products / websites that aren't optimised, that don't have good UI, UX, including slow load times, confusing navigation, and a poor mobile experience will be penalised and loose business.
7. Business and sales are online as E-commerce will continue to rise
Business and sales have to focus on an increasingly mobile-first world footprint that will drive one of the biggest changes in search engine optimization, ecommerce for 2017 and beyond, particularly for small businesses competing in local search as both Facebook and Google looks to better monetize mobile search because according to Google, nearly one third of mobile searches on Google have local intent.
8. Focus on creating a community with your customers, connecting customers rather than on selling to them
Community management is critical to business and more tangible, concrete and needs to be understood. Businesses needs to focus on customers and decide right community operations expertise to serve them. Community value needs to be quantifiable and communities will be the primary way to teach and impart cultural norms & truth. Community management is about building relationships online and offline and needs to be continuous about teaching and learning – everyone will do it, successful people will do it well and some will do it professionally. The influence of communities on economics and business models will be understood and it is all about data measuremente and customer understanding and building solid relations.
9. Strength-based transparent business goals and leadership
Business severe problems need strong effective ethical leadership with wishful transparent and focus thinking. Strengths-based leadership interventions may be useful if the goal is to help individuals "self-actualize" or increase concrete aspects of well-being and business goals. The focus is on making a business effective and make people more competent, productive, or effective, managers and decision makers need to focus on strengths.
10. Cyber security and cyber security are critical
2016 has been a challenging year for all things business cyber. It was the year that brought major breaches: DDOs attacks, TalkTalk (with an accompanying £400k fine), Three, Tesco bank and Ashley Madison amongst others. The future will see teh growth of Cyber attacks and hackers and attackers will target consumer devices and business data. This is an increasing are for any business to focus.