A great office space is the heartbeat of any successful modern business. Whether you've just entered your first commercial premises or moved to a new location, perfection in this area is essential. Anything less will harm your progress. You already know about the importance of using the best computers and software. But what else is required to get your office performing to its full capabilities? Focus on these seven commonly overlooked issues, and you should be just fine.
Safety & Security
Safety should always sit at the very top of any entrepreneur's agenda. You have a duty to keep employees safe, and office spaces can be more dangerous than you think. Firstly, you need to consider the threat of electrical faults, as well as things like sharp furniture edges. Secondly, you must ensure that the commercial spaces are kept clean and tidy at all times due to the spreading of germs. You've considered the physical security, responding with cameras, alarms, and limited access points. However, digital security is the one that needs even greater consideration, not least because client details could be at risk too. The dangers have grown massively over recent years, which is why you must know how to prevent data attacks and other problems. After all, computers are at the heart of everything you do. Some businesses also benefit from outsourcing their IT services to an external company. This might not work for your company, but it is worth considering. Aside from operational features, it could free up a lot of space too.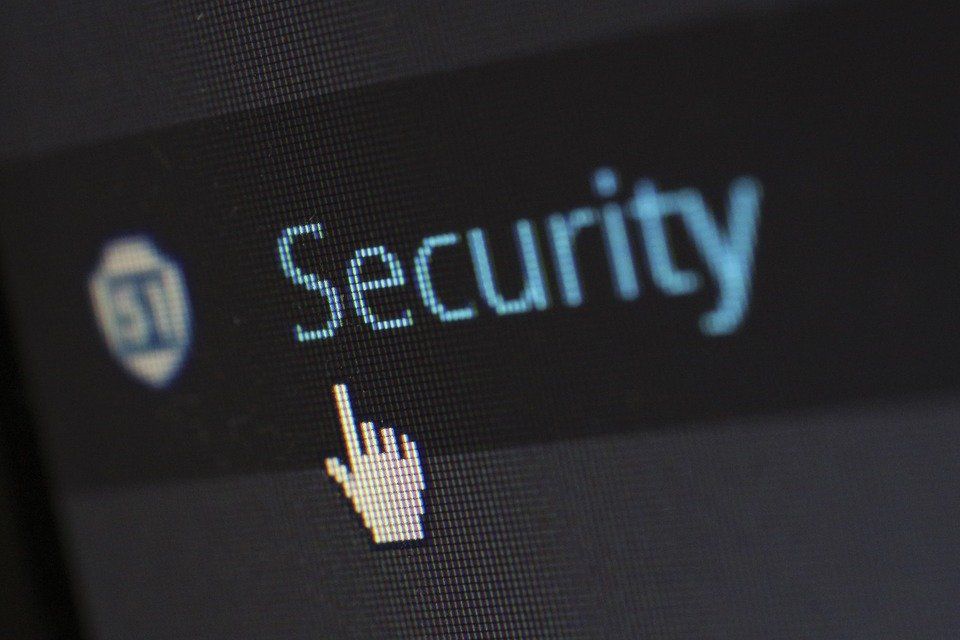 Image source Pixabay
Financial Efficiency
The success and failure of any SME essentially boil down to money. Given the central role that the office environment plays throughout the business, using money wisely is key. Quite frankly, improving this aspect of the operation should always start with conserving energy in a smarter fashion. Wasting energy is a major problem that reduces profit margins and cranks up the pressure. A commercial window tint by SolarTex can work wonders for the long-term energy costs. Moreover, it will reduce harsh glares that can be particularly annoying for those working near the windows. So, in addition to saving money, it may bring a slight boost to productivity. It's also possible to gain a very big saving simply by searching for the most economical electricity water, and gas rates. Combine this with water-saving toilets and similar features, and you'll soon see a noticeable impact. On another note, you could share the space to generate an additional source of revenue.
Staff Comforts
Employees are the key asset for any office environment, but it's not simply a case of hiring the right candidates. Motivation is as important as the skills, not least because staff members can be trained up. Making them feel more comfortable shows that you care and have commitment. In turn, this can give them that additional incentive to work.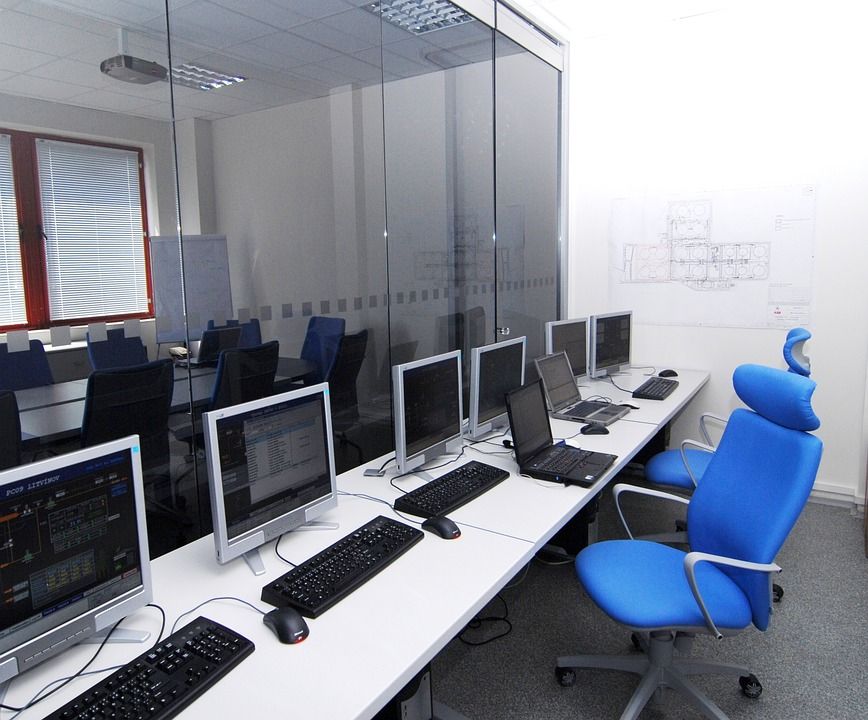 Image source Pixabay
Ergonomic office chairs should be considered as essential as great computers. Meanwhile, improving the break room facilities can have a telling impact too. Perhaps most importantly, you should invest in a water cooler and coffee machine. Not only does it aid the employer-employee relationship; good hydration also gives them the energy to work harder. A great boss will incorporate external ideas and strategies, such as showing the pathway to promotion and dress down Fridays. As long as the staff feel comfortable, safe, and appreciated, they should have the motivation to work.
External Staffing
Size will have a huge influence on the possibilities throughout your office spaces. Go too big, and you will be wasting money. Go to small, and you won't be able to complete the various work-related tasks. Either way, you must ensure that the space isn't overcrowded. With a little creative thinking, this won't ever be an issue. In today's world, hiring internal employees is far from being the only option at your disposal. With services like Upwork , it's possible to hire freelancers for one-off jobs. Or you could advertise more permanent positions that can be conducted by employees in their homes. From customer care to press release writing, the possibilities are near endless. You aren't going to use this approach for every aspect of recruitment. Nonetheless, incorporating it in certain areas will bring many benefits. As well as retaining space, it could reduce the need for spending as much money on equipment and facilities. Perfect.
Access Facilities
Location is always an important factor for any modern office arena, and not only because you want a prestigious address. Frankly, offering easy access for staff and visitors is crucial. Otherwise, it could cause problems before they've even arrived.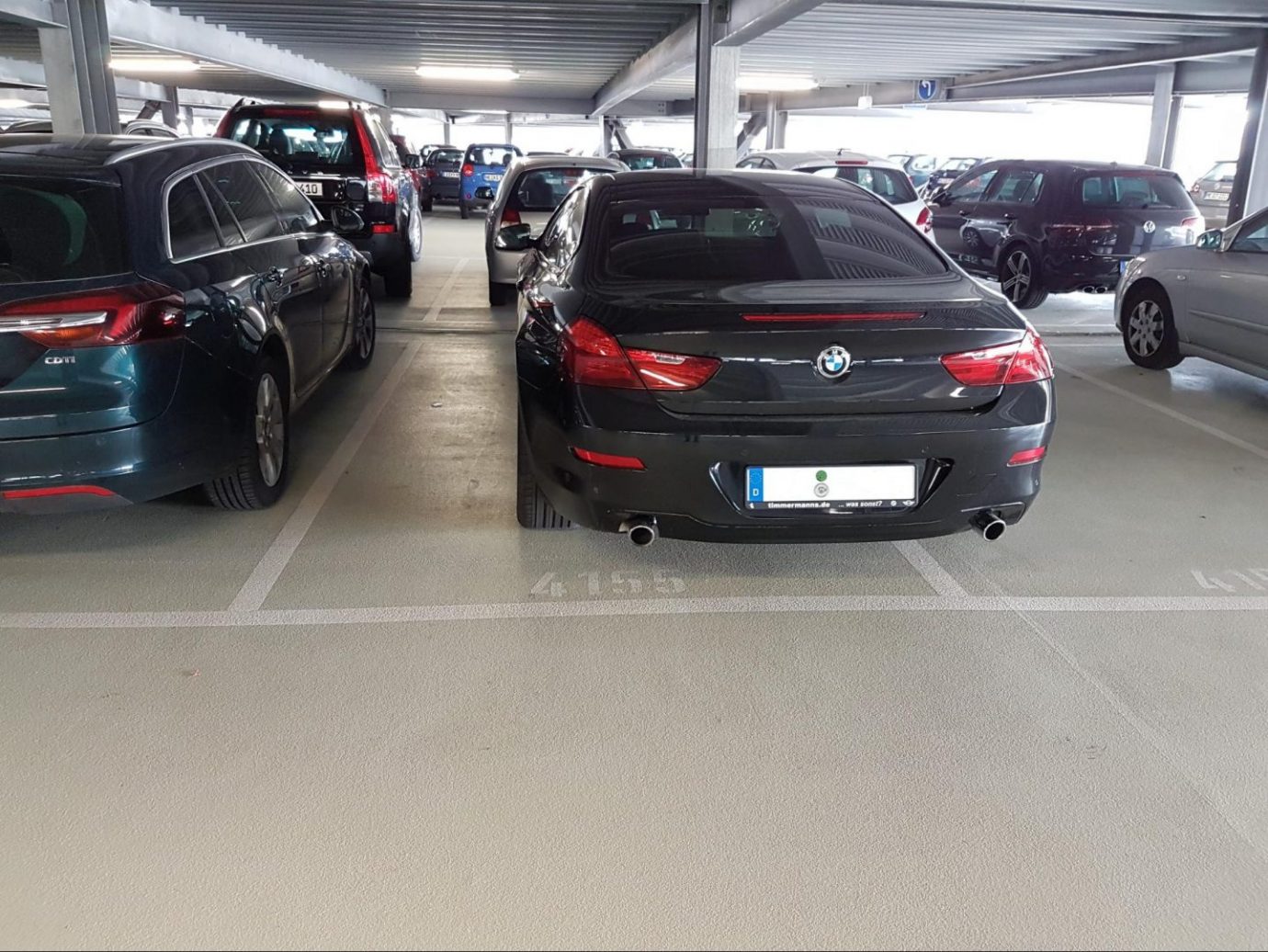 Image source Wikimedia commons
Those guests could include clients, potential partners, suppliers and delivery drivers. Therefore, it's always worth investing in a better car park structure. While you want to avoid non-visitors from using those facilities, it's best not to charge for parking. After all, doing so could generate a slightly sour atmosphere before they've even met you. Another thing to consider is the distance to other parts of the business. Of course, you probably won't expect to have a shop floor or a manufacturing arena right on top of you. However, even with the benefits of modern communication, you should aim to be fairly close by.
Openness
Sometimes in life, the best leader is one that empowers the team. Giving your team the confidence to speak up and have their voices heard is essential.You've already established a great filing system to maintain great organization. However, adding a folder for people to drop in points of discussion at the next team meeting could work wonders. This can be done physically or through a computerized group document. Either way, it may help organization, strategy, and employee engagement. Strategic elements will only work when the business is supported by a great team. If embracing openness can achieve that goal, you'd be a fool to miss out. Make this happen immediately, and the results should show in no time. When the office is in great health, the rest of the company should follow.