The founding editor-in-chief of Wired, established fintech leaders and a Silicon Valley investor are just some of the names businesses can learn from as at this year's Digital Festival, as the first wave of speakers are announced. The international tech event, headline sponsored once again by fintech pioneer GoCompare, returns in 2018 for its sixth year.
Digital Festival, organised by Innovation Point in partnership with Welsh Government, will welcome more than 2,000 delegates to the iconic Wales Millennium Centre in Cardiff. Online ticket registration for the event, taking place on Monday 21 and Tuesday 22 May 2018, are already open.
Keynotes from big names in the tech world will be delivered from the main stage, including speakers from GoCompare, BT, Sony Europe, TechUK, British Blockchain Foundation, Garmin and BBC sharing their insight into how the latest innovations can impact on the way organisations operate. A series of workshops will explore how megatrends like 5G, artificial intelligence, and digital privacy can benefit businesses across the UK.
Jackson Hull, chief operating and technology officer at headline sponsor GoCompare, tipped out that: "We're proud to support Digital Festival and further our shared ambition of putting Wales on the map as a tech hotspot. This event is a catalyst for great ideas and important conversations between start-ups and established organisations, and this sharing of insights and collective problem solving can help take innovation from concept to reality. As a tech company we're always on this journey ourselves, and we're excited to share what we've learnt and learn from others too."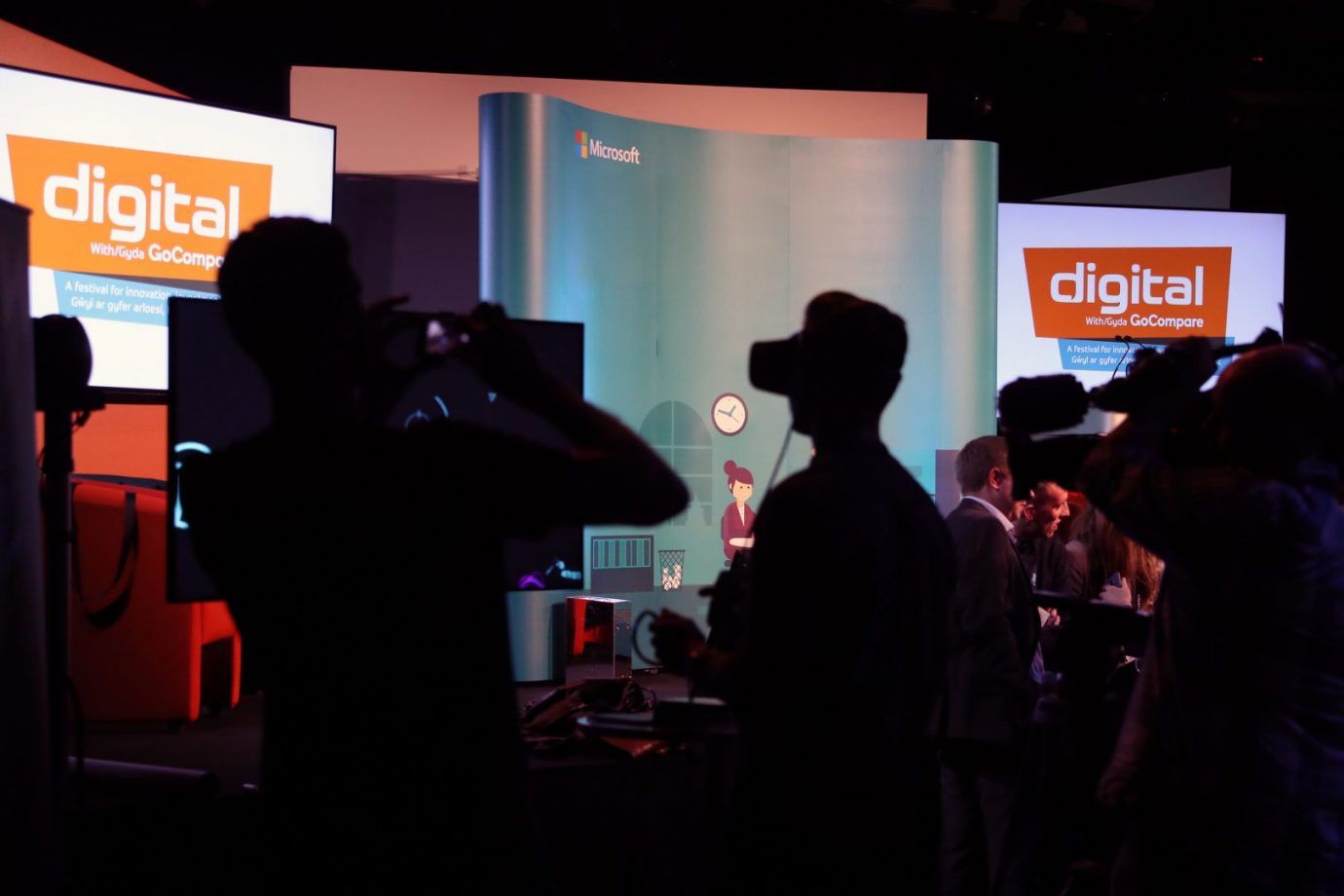 A series of workshops will explore how megatrends like 5G, artificial intelligence, and digital privacy can benefit businesses across the UK.
Panels and round-table discussions at the event will look to solve contemporary challenges to the tech sector, such as barriers to women reaching high-level roles. Barclays Eagle Labs and the Centre of Excellence in Mobile and Emerging Technologies (CEMET) join this year's list of sponsors, and the festival will boast an expo showcasing the latest tech products and services with experts on-hand to explain how they can add value to organisations of all sizes.
Start-ups will have the opportunity to pitch to investors from a Dragons' Den style showcase stage, collaborate with industry leaders in a start-up clinic, and work together in group sessions to problem solve challenges against the clock.
The event also offers the opportunity to meet contacts and potential customers, with 6200 new connections made at last year's event by organisations looking to do business.
The first speakers line-up announced include:
David Rowan, founding editor-in-chief, Wired, UK edition, the pioneering science and technology magazine. He's an expert on topics like big data, the mobile age, new technologies, and consumer trends. David has keynoted on technology, business, and innovation from Melbourne to Monaco. He's written columns for GQ, The Times and The Guardian. He's an early stage investor in 40 tech companies, and will be delivering a keynote at Digital Festival on 'smart innovative businesses'.
Anne Boden, CEO and founder of Starling Bank, the UK mobile only current account built on a foundation of disruptive emerging technology. Starling is working to take on traditional banks and help people develop a healthier relationship with their money. Anne is widely recognised as one of the global power women in fintech, and has held senior leadership positions at financial heavyweights including Lloyds and the Royal Bank of Scotland. It was during her tenure as CEO of Allied Irish Bank where she started to explore the exciting potential of fintech for transforming the everyday lives of customers.
Jackson Hull, CTO at GoCompare, the tech company behind the definitive comparison site, and initiatives such as the Machine Learning for Fintech project. Jackson has extensive experience in artificial intelligence and the tech sector and was previously CTO at Student.com, the leading global student accommodation marketplace, and onefinestay, the hospitality company recently acquired by Accor Hotels.
Ollie Purdue, CEO and founder of Loot, the mobile payment and financial services app for students and millennials. Since launching the company in 2016 when he was just 21 years old, Ollie has raised more than £6m and built a team of more than 40 members in the UK and Poland.
Keith Teare, executive chair of Accelerated Digital Ventures and a Silicon Valley investor, will be sharing success and horror stories from the world of investing in and funding innovation. Since the 1980s, Keith has founded multiple companies, two of which – Easynet and RealNames – were unicorns valued at more than $1 billion. He has extensive experience working with innovators and investors and has learned a great deal from successes and failures alike.
Headline speaker David Rowan, pointed that "the world will never move this slowly again. Technology is changing the way every kind of company does business. Suddenly, companies are realising they need to be an artificial intelligence (AI) business, a data-led business, a networked-intelligence business, and so on. That creates huge opportunities for the incumbent companies that can move quickly and make the most out of these new competitive advantages.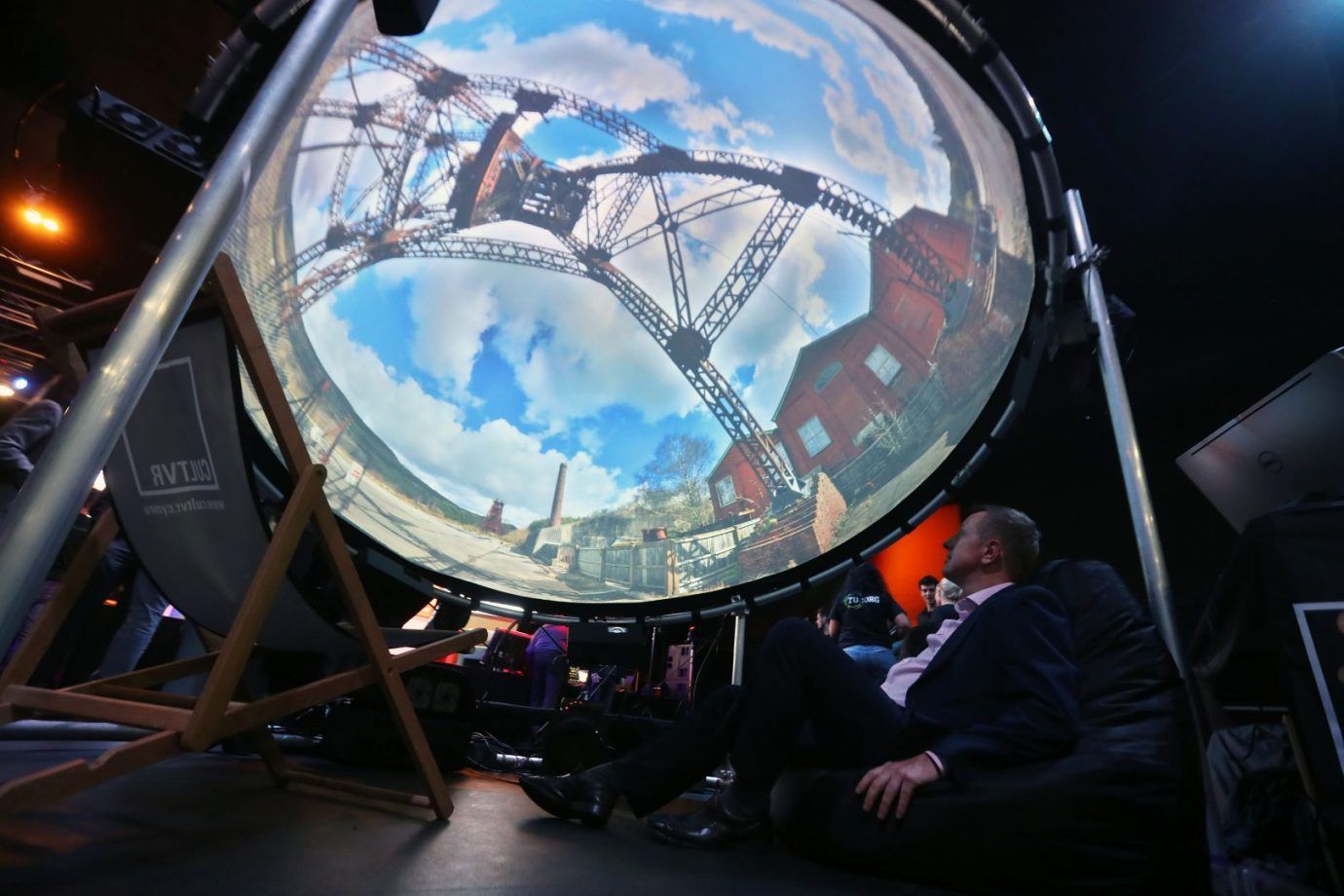 The tech event, that will take place at the Wales Millennium Centre will be divided into unique 'worlds' for delegates to explore
"AI will create new efficiencies in sectors from healthcare to personalised education. I'm the rare optimist who is less worried about human jobs disappearing – I actually think there will be new demands for higher-level human jobs, to perform tasks the machine is less good at," he added.
"At Digital Festival, I'll be sharing the lessons I'm learning in my intense travels visiting start-up clusters, university R&D labs and venture capitalists. The future is being built in Shenzhen, Berlin, Tel Aviv and everywhere else that's on the network. There's no reason that Cardiff can't incubate the world-changing digital companies of the future."
On the other hand, Innovation Point CEO, David Warrender, said that "in the UK, the digital sector is growing twice as fast as the wider economy. It's creating double the number of jobs, attracting billions in investment and contributes around £100bn to the economy.
"Digital Festival is your platform to help shape its future. Whether you're an innovative start-up, a non-tech business looking to learn how tech can transform your operation, or have decades of experience in the sector and a cryptocurrency portfolio begging to be invested, you have a part to play. This is the festival to talk tech, find funding and showcase your brand to a global audience," he tipped out.
The tech event, that will take place at the Wales Millennium Centre will be divided into unique 'worlds' for delegates to explore. The World of Data will see talks on the data economy, personalisation, privacy and GDPR. The World of Innovation takes in topics like blockchain, artificial intelligence and virtual reality. The Smart, Connected World will explore future Internet of Things (IoT) technology and smart cities. And the World of Opportunities will consider tech bridging gaps in societies, crowdfunding and the trends investors are backing for the future.