United Kingdom
Country
Summary
StudioSpace is a platform that provides on-demand digital and marketing services, offering businesses the flexibility and scalability they need to thrive in a fast-changing marketplace. With StudioSpace, companies can access a vetted selection of the world's best specialist agencies, ensuring top-notch services and expertise.
The platform's smart and simple approach allows businesses to go from brief to kick-off in a matter of days, avoiding lengthy and inflexible contracts. Instead, they can rely on a single supplier contract with StudioSpace, backed by a guarantee, making the process seamless and efficient. StudioSpace empowers businesses to keep pace with the dynamic landscape of specialist agency services, ensuring they get exactly what they need, precisely when they need it.
---
History
Pete Sayburn revealed the story of establishing StudioSpace in a recent interview with Dinis Guarda:
"We established Market Gravity, which was then taken over by Deloitte. But we realized that it can be incredibly valuable but also very difficult as a small, relatively independent agency to win business with the biggest brands in the world. We worked for many years to build relationships with these large brands and strengthen businesses.
But we also thought that if there was an opportunity and a way that these smaller businesses that are very creative and have wonderful cultures and they are specialists in their field, often at the forefront of the methods and technology could find a new way to access corporations, then that would be a value to both. because in large corporations even if you want to work with these agencies, it's difficult to overcome the procurement challenges and legal and financial hurdles.
So, we decided that we would identify a new venture that could overcome these and create a platform that would bring independent agencies on one side together with some of the biggest brands and biggest businesses in the world and give them an opportunity to find one another and start working together."
He also added:
"Giving those small players a bit of a level field and an ability to access new opportunities with some of the best brands in the world has been our mission in establishing StudioSpace."
---
Mission
At Studiospace, our mission is to revolutionize the way businesses access and engage with digital and marketing services. We aim to provide a smart, simple, and on-demand platform that empowers companies to source the world's best specialist agencies swiftly and efficiently. By curating a vetted selection of top-tier agencies, we ensure that businesses have access to exceptional talent and expertise to meet their unique marketing needs.
We are committed to breaking down barriers and offering a flexible, infinitely scalable solution that enables businesses to keep pace with the fast-changing marketplace for specialist agency services. Our streamlined brief-to-kick-off process allows projects to launch in days, not months, empowering companies to stay agile and responsive in today's dynamic business environment. With a single supplier contract and a guarantee-backed commitment to quality, we strive to simplify the entire process and provide businesses with the confidence and tools they need to succeed in their marketing and creative endeavors.
---
Vision
The vision of Studiospace is to be the premier on-demand platform for sourcing digital and marketing services worldwide. We envision a future where businesses can easily access and engage with the world's best specialist agencies in a flexible and scalable manner. Our aim is to empower companies to unlock their full creative potential by providing them with seamless access to top-tier agencies that can address their unique marketing needs with unparalleled expertise.
We aspire to be the go-to solution for businesses seeking efficient and reliable agency services, where they can find and collaborate with vetted agencies swiftly and effortlessly. By revolutionizing the way companies source and engage with creative talent, we envision Studiospace as the catalyst that propels businesses to stay competitive and adaptable in the ever-evolving digital landscape. Our vision is to create a world where businesses can break free from long-term and rigid contracts, and instead, embrace a dynamic, on-demand approach that fosters innovation and enables success in today's fast-paced business environment.
---
Key Team
Pete Sayburn (CEO)
Gideon Hyde (Head of Betterment and Disruption)
Phil Kohler (CCO)
Paul Bowman (Agencies)
Robin Scarborough (COO & MD, Australia & APAC)
---
Recognition and Awards
Since its launch in January of this year, StudioSpace has achieved remarkable success in attracting major brands and corporations to its platform. Notable clients, such as Aviva, Jaguar Land Rover, Gala Games, and AXA, have chosen StudioSpace to access specialized digital and marketing services. This impressive client roster reflects the platform's ability to cater to the diverse needs of prominent industry players. In addition to attracting big brands, StudioSpace has also built a strong network of over 100 independent agencies. This diverse pool of creative and digital agencies ensures that clients have access to a wide range of expertise and skills, providing them with flexible and tailored solutions for their marketing needs.
---
Products and Services
Studiospace offers a wide range of products and services that cater to the diverse needs of businesses seeking digital and marketing solutions. As an on-demand platform, it provides flexible and scalable options that align with the dynamic requirements of the modern business landscape.
Vetted Selection of Specialist Agencies: Studiospace curates a network of the world's best specialist agencies, ensuring top-notch expertise and high-quality services. Each agency is carefully vetted to meet stringent standards, giving businesses access to a pool of talented professionals.
On-Demand Digital and Marketing Services: Whether businesses require web design, content creation, social media management, SEO optimization, or other marketing services, Studiospace delivers on-demand solutions. This allows companies to swiftly adapt to market demands and launch campaigns or initiatives promptly.
Efficient Brief to Kick-Off Process: Studiospace streamlines the process from brief to kick-off, enabling businesses to start their projects within days rather than months. This swift turnaround time ensures that companies can stay agile and responsive to their marketing and creative needs.
Single Supplier Contract: Instead of dealing with multiple agencies and complex contracts, Studiospace offers a single supplier contract that simplifies the entire process. This consolidated approach helps businesses manage their projects efficiently and transparently.
Infinitely Scalable Solutions: Studiospace's model allows businesses to scale their digital and marketing services as required, avoiding long-term commitments or restrictive contracts. This flexibility empowers companies to align their marketing efforts with evolving business demands.
Guarantee-Backed Services: Studiospace stands behind the services provided by its specialist agencies with a guarantee, instilling confidence in businesses that they will receive top-quality results and customer satisfaction.
---
References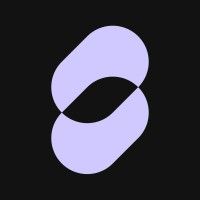 Gideon Hyde (Head of Betterment and Disruption)
Robin Scarborough (COO & MD, Australia & APAC)
Products/ Services
Digital and marketing services marketplace
Number of Employees
0 - 50
Headquarters
21 Belvedere Drive London SW19 7BU England, United Kingdom
Company Type
Private company limited by shares or Ltd
Company Registration
09671445