Summary
Gip Cutrino, an Italian entrepreneur, thought leader, and an expert in blockchain and gaming. With extensive experience as a team leader and a creative marketer, he has collaborated with renowned digital brands, showcasing his expertise in these domains.
Currently serving as the COO of Runiverse, a metaverse gaming platform, Gip spearheads product development to deliver an immersive and innovative gaming experience backed by blockchain technology. Runiverse recently partnered with Polygon, a leading metaverse gaming platform, to introduce new events and opportunities to the Gamefi community. The collaboration aims to foster the growth and adoption of Web 3.0 gaming.
Gip Cutrino's professional journey encompasses his graduation from UCLA and his previous role as a presenter on the popular Italian show, Le Iene. However, his entrepreneurial focus over the past eight years has been in the mobile gaming sector. Notably, Gip played a pivotal role in the launch of Eidoo SA, under the umbrella of the Poseidon Group, during the initial coin offerings (ICOs).
As an influential figure and thought leader in the blockchain space, Gip has collaborated with prominent YouTube personality, PewDiePie, on various crypto gaming projects. Leveraging his social media reach, he actively promotes the potential of blockchain technology within the gaming industry.
Gip's repertoire also includes advising entrepreneur and influencer Gianluca Vacchi on a crypto project centered around telecommunications.
Gip has launched Sgame, a platform where users can play their favorite mobile games while mining tokens. Additionally, he created Wallem, dubbed the "Pokemon Go of crypto," enabling users to collect tokens and cryptocurrencies while exploring major cities worldwide.
He was also instrumental in Wallem's successful test run during the ICO Race, garnering over 100 downloads.
Biography
Giampietro Cutrino, popularly known as Gip, is a former television presenter who has transitioned into a successful entrepreneur. He initially gained recognition for his notable appearances on shows like MTV Mad and I Munchies, and his long-standing role as a chronicler on the renowned Italian program Le iene. Gip's charismatic personality and inventive ideas captivated television audiences, evidenced by his memorable Christmas greetings spot for MTV, which featured a melancholic reindeer character and propelled him to new heights of success.
After departing from his television career in 2012, Gip embarked on an entrepreneurial journey, driven by his innovative mindset and creative flair. He ventured into web marketing, establishing his own company that specialized in conducting marketing campaigns on Airbnb. This marked the beginning of his entrepreneurial pursuits, which expanded further into the realms of gaming and blockchain technology. Inspired by the immense popularity of Pokemon Go, Gip recognized the tremendous potential within the gaming industry. This realization led him to develop the Sgame Pro project, an independent ecosystem leveraging blockchain technology. Sgame Pro aims to revolutionize the gaming experience by rewarding players with tokens based on their skill and performance, fostering an equitable and engaging environment. Notably, Gip's project gained support from PewDiePie, the world's most followed player and a prominent figure on YouTube, who enthusiastically endorsed Sgame Pro as its spokesperson.
By introducing a new market for publishers to explore and circumventing the conventional marketplaces that impose exorbitant fees, Sgame Pro offers a disruptive solution that appeals to major gaming publishers such as Activision, Digital Bros, and Ubisoft. Gip actively engages with these industry giants, highlighting the transformative potential of blockchain technology in revolutionizing the gaming landscape. He envisions attracting billions of players who can also earn tokens, which can be converted into subscriptions for popular platforms like Netflix and Spotify. In addition to his remarkable business endeavors, Gip is an avid snowboarder and currently resides in the picturesque Swiss mountains.
---
Vision
Gip Cutrino envisions a future where the gaming industry is transformed through innovative technologies and fair, rewarding experiences. His vision is rooted in his early entrepreneurial spirit and his ability to think outside the box.
Inspired by the power of digital platforms, Gip recognizes the potential for blockchain technology to revolutionize the gaming landscape. With his Sgame Pro project, he aims to create an independent ecosystem that harnesses the transparency and security of blockchain to provide players with a truly immersive and engaging gaming experience. Through skill-based gameplay, players will be rewarded with tokens that accurately reflect their performance, fostering a sense of fairness and accomplishment.
---
Recognition and Awards
Gip Cutrino has achieved notable accomplishments throughout his career as both a television presenter and entrepreneur. Initially recognized for his entertaining performances on shows like MTV Mad and I Munchies, he became a prominent figure on Italian television through his role as a chronicler on the popular program Le iene. His inventive Christmas greetings spot for MTV, featuring a depressed reindeer character, further elevated his fame and success. After transitioning into entrepreneurship, Gip made significant strides in various fields. He established a successful web marketing company, conducting marketing campaigns on Airbnb and showcasing his business acumen. His foray into gaming and blockchain technology led to the development of the Sgame Pro project, an independent ecosystem built on blockchain principles. This innovative platform aims to reward players based on their skill and performance, providing a fair and engaging gaming experience. Gip's achievement in securing the support of PewDiePie, the world's most followed player, as the spokesperson for Sgame Pro further highlights his entrepreneurial prowess and ability to garner significant industry recognition.
---
References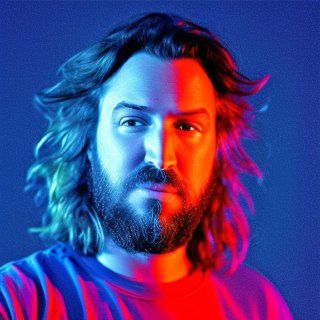 Occupation
former television presenter, entrepreneur,
Accolades
Sgame (blockchain expert, collaboration with PewDiePie)