Summary
Binance, a name that has become synonymous with the world of cryptocurrency and blockchain technology, stands as a towering figure in the ever-evolving landscape of digital finance. Since its inception in July 2017, Binance has not only redefined the way we perceive and engage with cryptocurrencies but has also carved out a trailblazing path that has reverberated across the global financial sector.
At its heart, Binance represents the realization of a bold vision, one rooted in the profound belief that financial systems should be open, accessible, and decentralized, empowering individuals with the freedom to control their assets and economic destinies. In a world characterized by traditional financial institutions, opaque intermediaries, and geographical boundaries, Binance emerged as a harbinger of change, championing the democratization of finance through blockchain technology.
The journey of Binance has been nothing short of remarkable, marked by a relentless pursuit of excellence and an unwavering commitment to its core principles. In a remarkably short span of time, it has ascended to the upper echelons of the cryptocurrency industry, earning the trust of millions of users and fostering a vibrant global community that transcends geographical boundaries.
At its core, Binance is not merely a cryptocurrency exchange; it is a pioneering force, a catalyst for innovation, and a harbinger of financial emancipation. It has disrupted the status quo, challenging the conventions of traditional finance and redefining the way assets are traded, managed, and secured.
---
History
CEO Changpeng Zhao had previously founded Fusion Systems in 2005 in Shanghai; the company built high-frequency trading systems for stockbrokers. In 2013, he joined Blockchain.info as the third member of the cryptocurrency wallet's team. He also worked at OKCoin as CTO for less than a year, a platform for spot trading between fiat and digital assets.
The company was founded in China but moved its servers and headquarters out of China and into Japan in advance of the Chinese government ban on cryptocurrency trading in September 2017. In January 2018 it was the largest cryptocurrency exchange with a market capitalisation of $1.3 billion, a title it has retained as of April 2021, despite competition from Coinbase, among others.
In March 2018, Binance announced its intentions to open an office in Malta after stricter regulations in Japan and China. In April 2018, Binance signed a memorandum of understanding with the government of Bermuda. Months later, a similar memorandum was signed with the Malta Stock Exchange to develop a platform for trading security tokens.
In August 2018, Binance along with three other big exchanges raised $32 million for a stablecoin project. The idea of stablecoins is to provide a cryptocurrency without the notorious volatility of Bitcoin and other popular digital assets. hat it had partnered with Israel-based payment processor SimplexIn January 2019, Binance announced t to enable cryptocurrency purchases with debit and credit cards, including Visa and Mastercard. The purchases are subject to Simplex's local bank policies and are limited to Bitcoin, Ethereum, Litecoin, and Ripple's XRP.
In 2019, the company announced Binance Jersey, an independent entity from its parent Binance.com exchange, with the aim to expand its European influence. Jersey-based exchange offers fiat-to-cryptocurrency pairs, including the Euro and the British pound.
In September 2019, the exchange began offering perpetual futures contracts, allowing leverage as high as 125 times the value of the contracts. In November 2019, Binance announced it was acquiring Indian bitcoin exchange WazirX, which became disputed in August 2022 when Binance founder Zhao claimed the deal was never signed. In July 2020, Binance announced a "strategic partnership" with a Chinese state-owned enterprise under the State-owned Assets Supervision and Administration Commission of the State Council and that Binance had joined a group "aiming to facilitate" the Belt and Road Initiative.
In February 2022, Binance took a $200m stake in Forbes. On 27 May 2022, Binance announced the registration of its legal entity in Italy, and has plans of opening offices and expand the local team in the area. CEO Changpeng Zhao also shared information regarding Binance's registration with France's market regulator. The company is also seeking registration in more European countries, such as Switzerland, Sweden, Spain, Netherlands, Portugal, and Austria.
---
Mission
Binance's mission, as articulated on their website, is centered around the pursuit of financial freedom for individuals worldwide. Since the inception of Binance.com in July 2017, the company has consistently devoted itself to expanding the boundaries of financial autonomy. Through relentless efforts to surmount challenges, innovate new solutions, and foster a thriving community, Binance has remained committed to its fundamental purpose. As they mark their third year and embrace an enduring perspective for the future, they aspire to articulate and share the core principles that have not only defined their identity but also guide their evolution in the years to come.
---
Vision
Binance embodies a steadfast team spirit that remains resolute even in the face of adversity. At its core, Binance's vision is driven by an unwavering commitment to surmount challenges. Throughout Binance's initial three years, they encountered a multitude of obstacles that would have deterred them had it not been for their unwavering passion. Behind every achievement lies a unique form of resilience that fuels their unwavering dedication to results. Their ethos revolves around swift adaptation to failures, rapid learning, and an indomitable spirit that propels them onward and upward. This unyielding mindset is ingrained in their daily work culture.
Furthermore, when it comes to the broader concept of financial freedom, Binance is wholeheartedly dedicated to advancing the cause. Their products, services, and internal processes are all imbued with the essence of freedom. They empower external organizations through open platforms, providing the necessary support to foster exceptional products. Internally, Binance champions a culture of freedom, granting Binancians the autonomy to explore their innovative ideas. Responsibility and autonomy are key principles that guide their actions, and they extend this empowerment to those in their orbit, creating a dynamic ecosystem of financial freedom.
---
Key Team
Changpeng Zhao, Roger Wang, Yi He (Founders)
---
Recognition and Awards
Binance was official crypto exchange partner of 64th Grammy Awards. Binance is the largest exchange in the world in terms of the daily trading volume of cryptocurrencies. $15 billion in 24-hour all-time-high spot trading (up by 5 billion compared to 2019) $3.88 billion average daily trading volume (up by 36%). 184 tokens listed on Binance (up from 151). 591 trading pairs on Binance (up from 396). 7,000,000 USDT in recovered funds by Binance Customer Service for 3,109 users this year (Total funds recovered since 2017 is 15,000,000 USDT). 26 languages featured on the Binance website (up from 16). 11 languages supported by Binance Customer Service.
---
Products and Services
Binance offers a wide range of products and services catering to the diverse needs of cryptocurrency users:
Cryptocurrency Trading: Binance provides a user-friendly platform for trading a vast selection of cryptocurrencies, from Bitcoin to altcoins.
Binance Coin (BNB): Binance's native cryptocurrency, BNB, serves various purposes, including trading fee discounts, participation in token sales, and more.
Binance Smart Chain (BSC): Binance introduced BSC, a blockchain supporting smart contracts and decentralized applications (dApps) with lower fees and faster transaction speeds.
Futures and Options Trading: Binance offers derivatives trading, allowing users to engage in futures and options contracts for cryptocurrencies.
Staking and Savings: Users can earn rewards by staking cryptocurrencies or participate in flexible savings programs.
Binance Card: Binance has a cryptocurrency debit card, enabling users to spend their digital assets like traditional money.
Binance Academy: Educational resources to help users understand cryptocurrencies and blockchain technology.
Binance Charity Foundation: Binance is involved in philanthropic efforts through its charitable foundation, supporting various causes.
---
References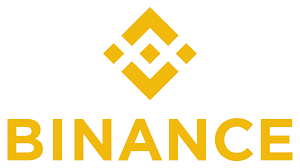 Changpeng Zhao, Roger Wang, Yi He (Founders)
Products/ Services
Crypto products and offerings, including trading and finance, education, data and research, social good, investment and incubation, decentralisation, and infrastructure solutions
Number of Employees
1,000 - 20,000
Headquarters
George Town, Grand Cayman