We all know that great leaders have a profound impact on the success of any given organization. To become a better leader, it is important to read books that offer insight and guidance into the various aspects of leadership.
This article will discuss some of the top books to help you become a better leader. We will explore the various topics discussed in these books, and why they are so valuable when it comes to learning how to lead effectively. We will also provide additional resources to help you further your leadership development journey.
Ruthlessly Caring: And Other Paradoxical Mindsets Leaders Need to be Future-Fit
by Amy Walters Cohen (ISBN: 9781394177172)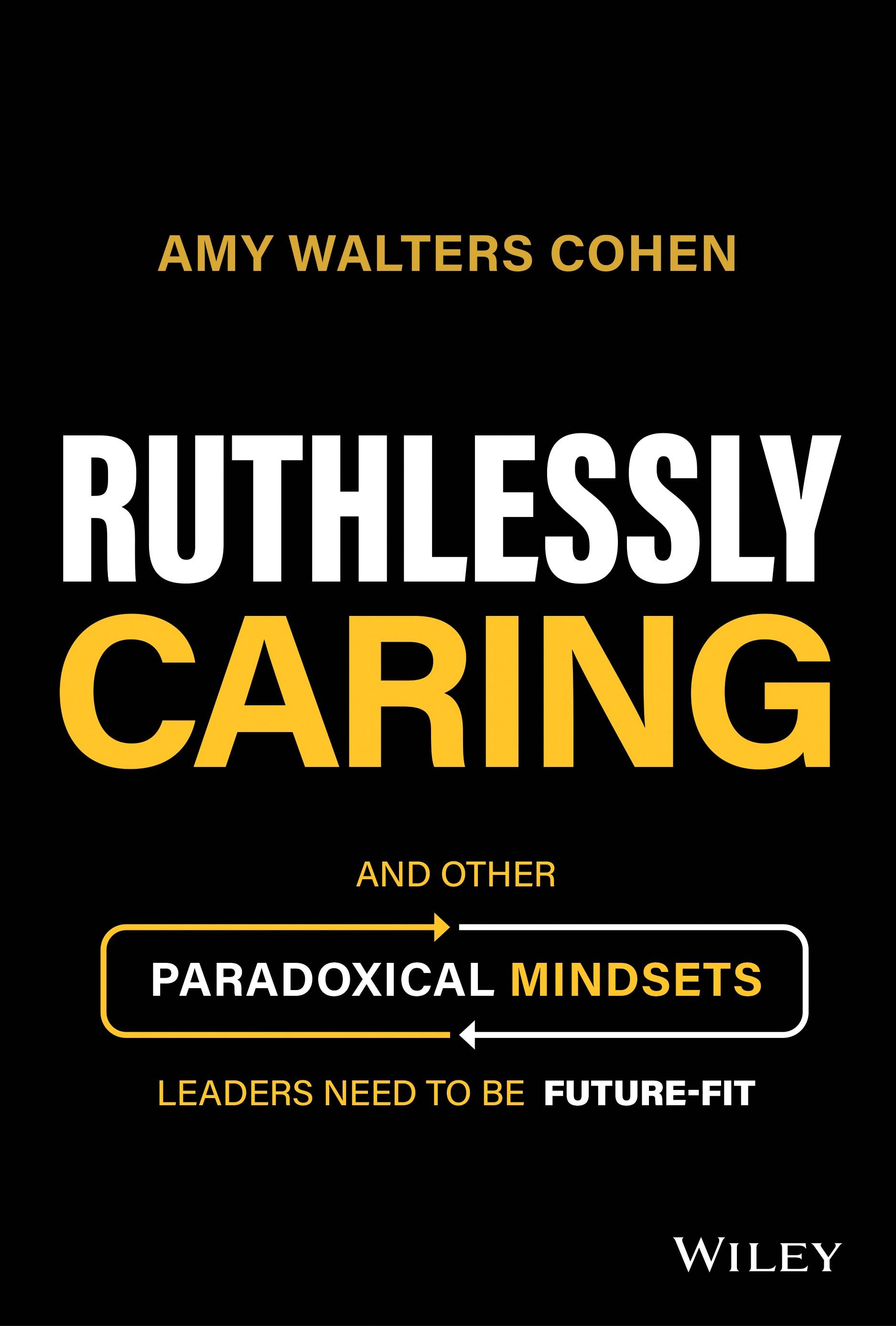 Due to be published January 2023 by Wiley in hardcover and ebook, priced £18.99
Based on research, Ruthlessly Caring takes a practical look at the day-to-day realities of leadership, offering fresh insight into how to tackle tough decisions in the minefields of modern business.
In it, leadership strategist Amy Walters Cohen explains the five paradoxical mindsets senior leaders must embrace to become more adaptable and aligned to the times, exploring how they can elevate their own - and their organisation's - performance by becoming: ruthlessly caring, ambitiously appreciative, politically virtuous, confidently humble, and responsibly daring.
The book highlights how navigating paradoxes, at both an organisational and individual level, is no longer a 'nice-to-have' but a necessity. Dedicating a chapter to each paradoxical mindset it then outlines how readers can become more adaptable by continuously developing and expanding their leadership identity.
Ruthlessly Caring won't make leadership easy, but it will help evolve and expand the thinking of any executive, director, manager, or aspiring senior leader who wants to get the best out of themselves and the people they lead, now and in the years to come.
AMY WALTERS COHEN is a Head of Research within one of the largest professional services networks in the world and is responsible for delivering rigorous, cutting-edge thought leadership insight into pressing business issues. With nearly 10 years of experience working in applied psychology, she has led an array of research projects and generated fresh insight into topic areas including the future of leadership, digital transformation, the future of learning, hybrid working, 21st-century career development, organisational culture change, and team performance in a disruptive age. Amy is also a visiting lecturer at the University of Bath
###
The UnNoticed Entrepreneur: Step Into the Spotlight
by Jim James (ISBN: 9780857089571)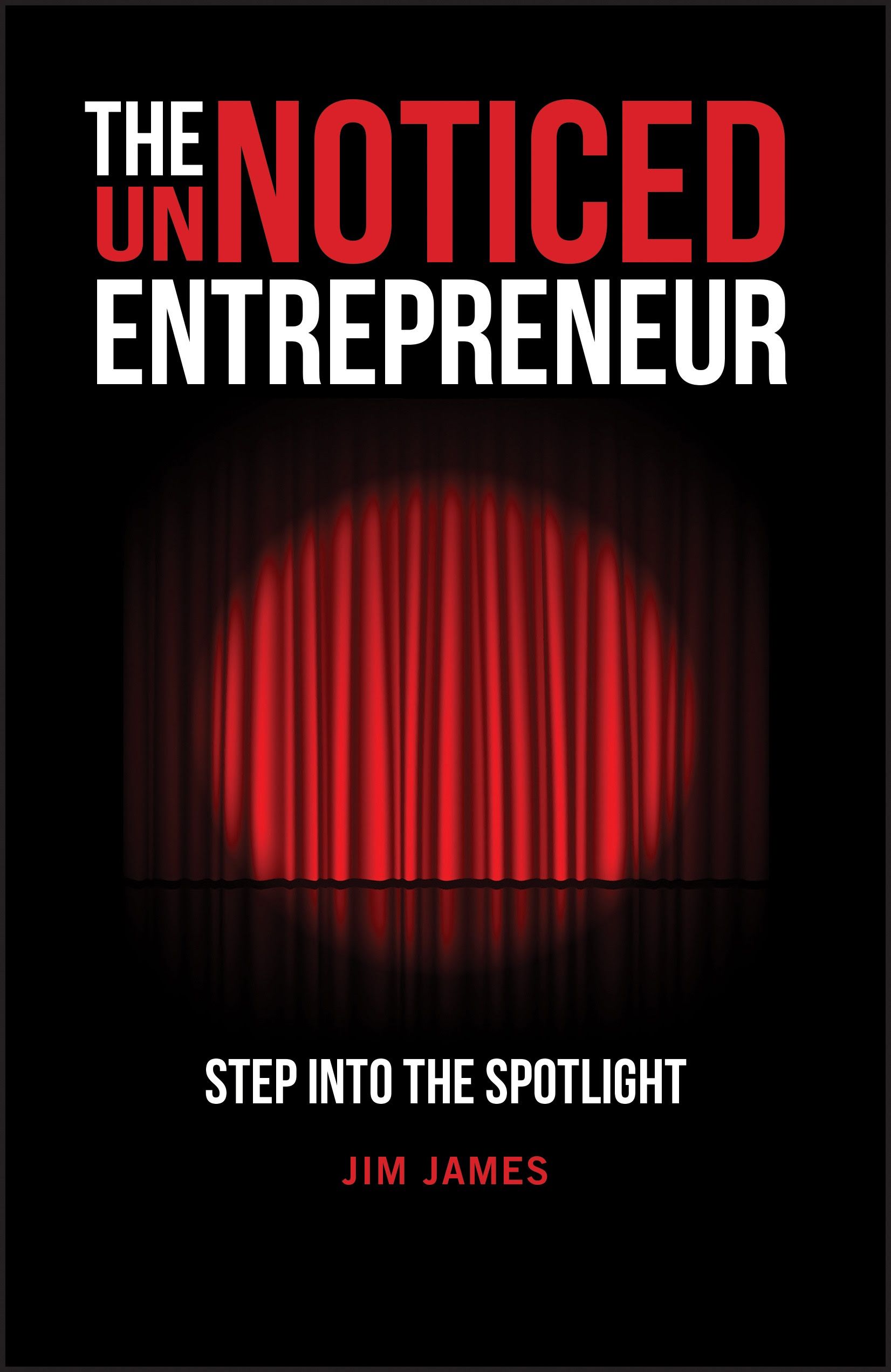 Due to be published February 2023 by Capstone, A Wiley Brand, in paperback and ebook, priced £14.99
For those who want to learn how to take their businesses to the next level of brand awareness, in The UnNoticed Entrepreneur, fifty entrepreneurs from across Europe, EMEA, Asia and North America share their insights and experiences on how to get noticed - and show how common problems are solved differently across the world.
Through a series of easy-to-read articles – compiled by author Jim James from interviews with guests on his podcast of the same name – the book covers over twenty topics of interest to the business owner. Each article takes less than ten minutes to read and is a narrative with the entrepreneur.
Encouraging entrepreneurs and business owners to use the wealth of information contained within it to "step into the spotlight" readers will discover the answers to questions including: When should you be taking to the stage? Which kind of listening villain can make sales? Who is your secret army? What AI tools create killer content? and How can you use your passion for good PR?
The power behind the book is that shared experiences of success and failure are the best lessons for entrepreneurs. Split into three sections: Strategy, Tools, and Case Studies, it covers issues relating to raising brand awareness and communicating with potential customers, existing customers, employees, partners and investors. In addition, it shares valuable insights on a comprehensive range of topics: listening, sartorial choices, public speaking, TEDx, authenticity, presentations, self-publishing, Amazon advertising, virtual events, photography, AI, video, franchise networks, and customer experiences (CX).
JIM JAMES has been a serial entrepreneur on three continents since founding his first business in Singapore in 1995, including running the EASTWEST Public Relations Group which has served over five hundred clients.
###
Culture Is the Way: How Leaders at Every Level Build an Organization for Speed, Impact, and Excellence
by Matt Mayberry (ISBN: 9781119913658)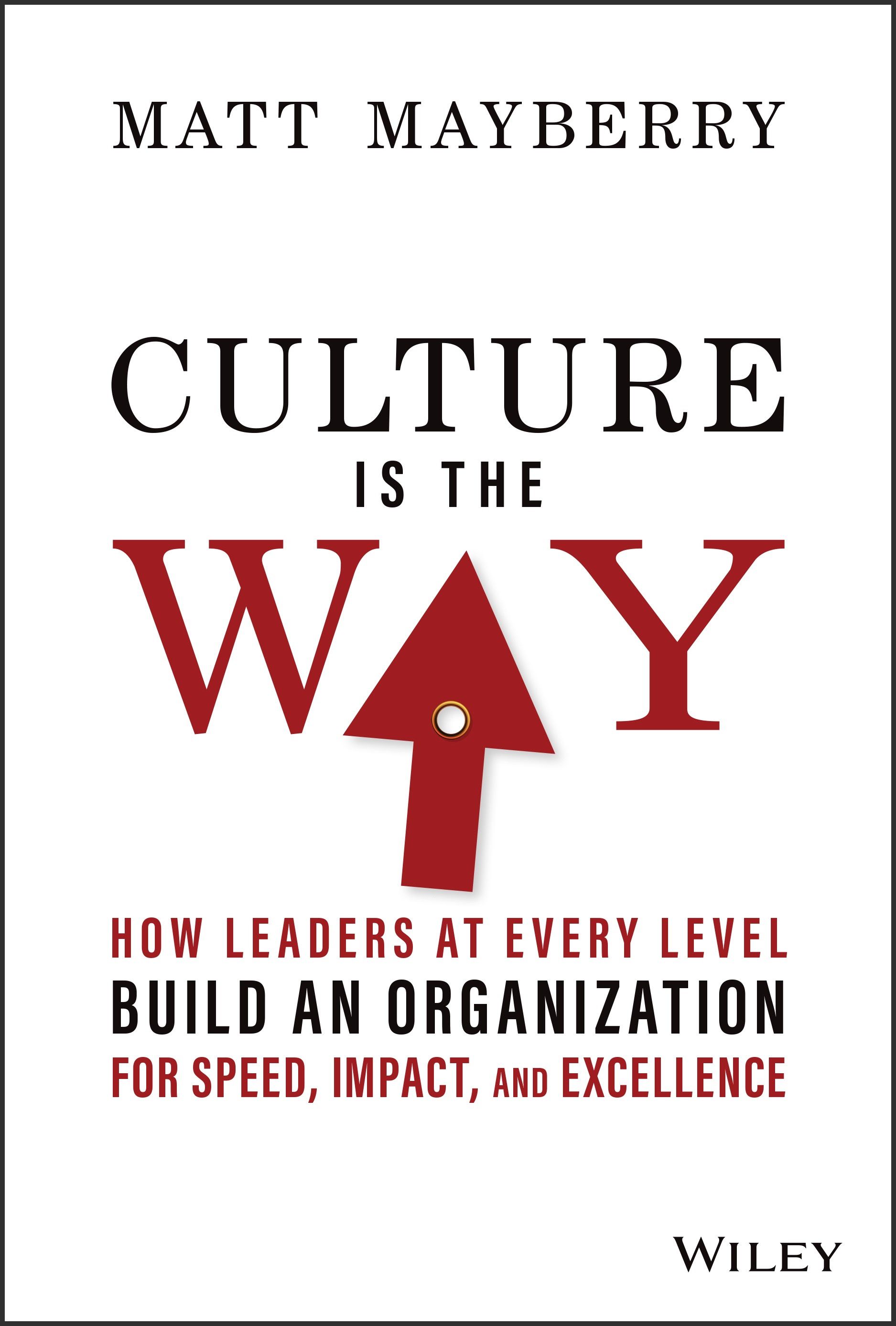 Due to be published February 2023 by Wiley in hardcover and ebook, priced £21.99
In Culture Is the Way, globally recognized leadership coach Matt Mayberry delivers an engaging and effective guide to driving organizational excellence by bringing out the best in your employees. It's an expert handbook on helping your team members become the best versions of themselves and—in the process—transform your organization's performance from good to exceptional. Mayberry draws on the most recent and relevant research and data and translates it into hands-on and practical prescriptions that any company—no matter its size—can apply immediately. It is an antidote to the cutthroat philosophies that put profits before well-being and, in the process, fail to maximize either.
MATT MAYBERRY is an internationally acclaimed keynote speaker and one of the world's foremost thought leaders on leadership development and culture. His insights on leadership, culture, and business performance have appeared in publications such as Forbes, Fortune, Business Insider, and Entrepreneur, as well as on NBC, ABC, Fox Business, ESPN, and more.
###
Stress Less, Sell More: 220 Ways to Prioritize Your Well-Being, Prevent Burnout, and Hit Your Sales Target
by Jeff Riseley (ISBN: 9781394153398)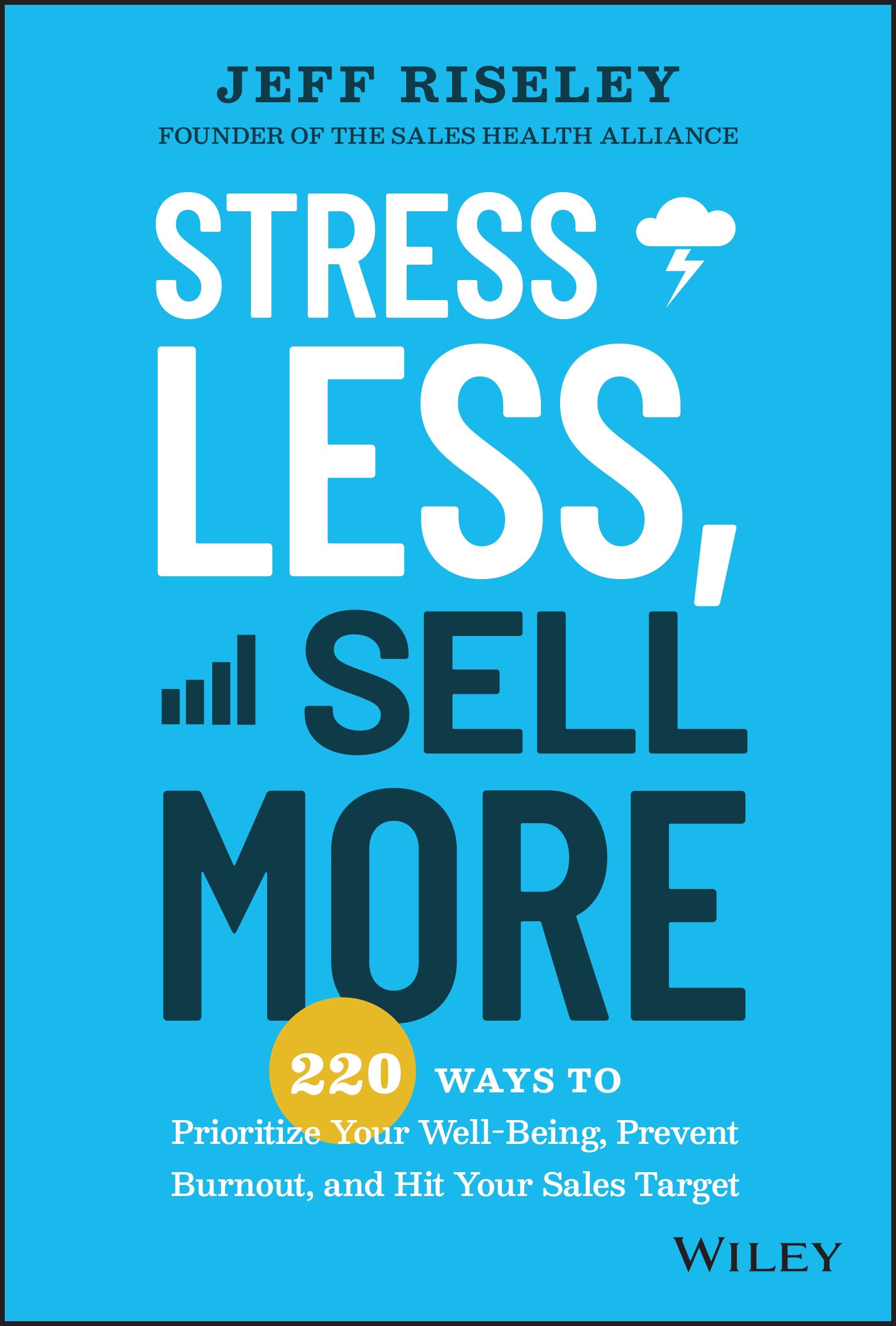 Due to be published February 2023 by Wiley in hardcover and ebook, priced £20.99
In Stress Less, Sell More sales health veteran Jeff Riseley delivers an impactful and practical handbook that makes it simple for sales teams to start mental health conversations consistently. Through helpful and simple workplace policy changes, readers will learn to fit mental health maintenance into their busy days and explore new ways to navigate the pressures and stressors faced by every salesperson.
Providing ways to improve their own performance—and that of their team members—over time without relying on morale-draining performance improvement plans, readers will also be able to access a complimentary companion website that supplements the material found in the book with useful articles, podcasts, videos, and more.
JEFF RISELEY is the Founder of the Sales Health Alliance, a group of sales leaders and health experts building awareness around mental health in sales. Sales Health Alliance is the first company focused on helping sales professionals improve their performance through better mental health. It uses strategies from fields including positive psychology, neuroscience, and physiology to help sellers feel and perform better each day.
###
Behavioral Economics for Leaders: Research-Based Insights on the Weird, Irrational, and Wonderful Ways Humans Navigate the Workplace
by Matthias Sutter (ISBN: 9781119982975)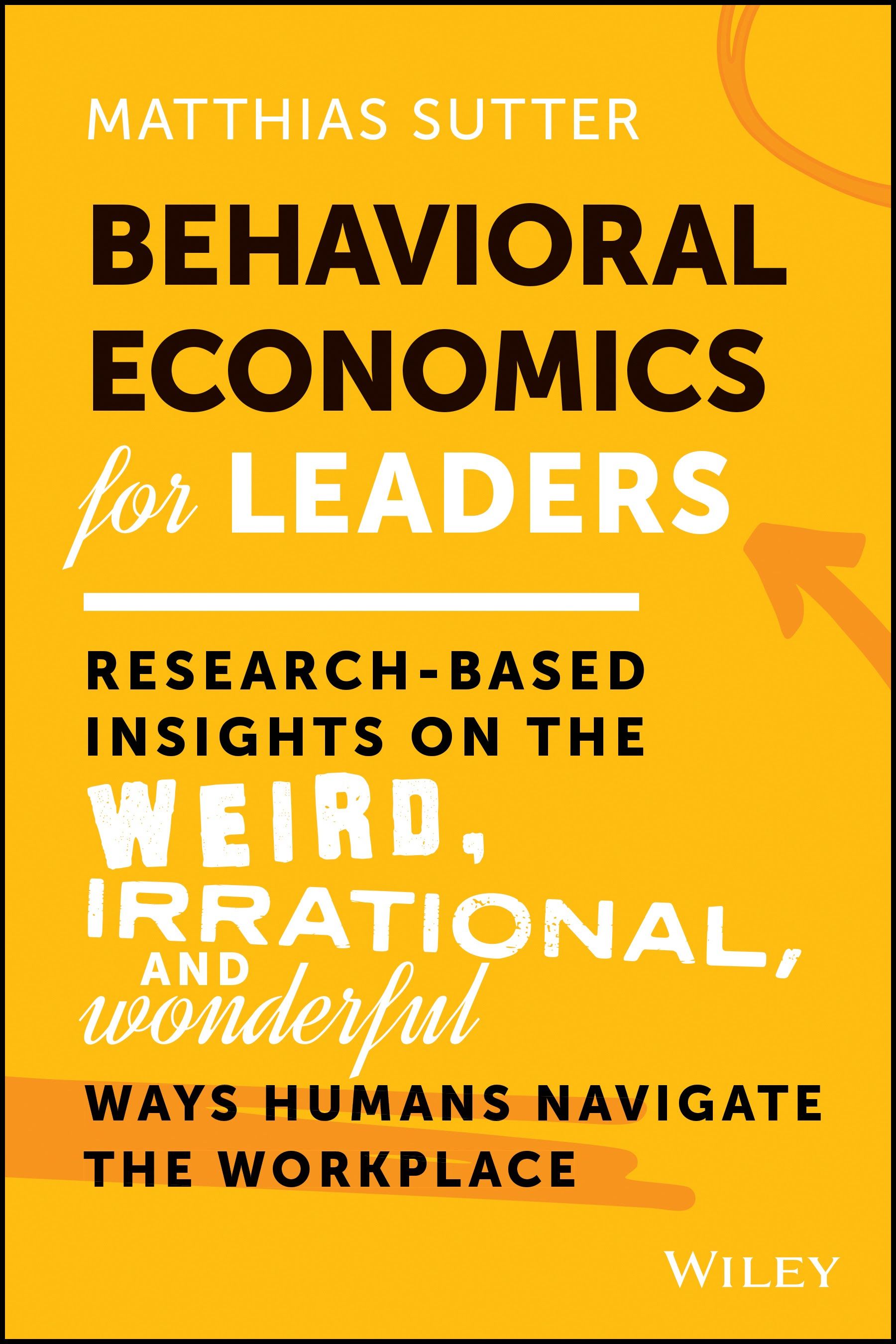 Published December 2022 by Wiley in hardcover and ebook, priced £21.99
In Behavioural Economics for Leaders, renowned behavioral economist Matthias Sutter delivers a surprising and practical exploration of how people in the real world respond to incentives, work together, and behave in groups. This book applies new and classic research to the everyday business world so frontline organizational leaders can improve their organizations in an evidence-based way. The author explains how to become a better leader by interpreting and understanding the actions of your team members, as well as how to identify hidden biases in yourself and others so you can combat inequalities and inefficiencies. He offers a view of what makes people tick at work, allowing leaders to understand and, in some cases, predict the actions and reactions of their team members.
MATTHIAS SUTTER is a behavioral economist. He has been the Director of the Max Planck Institute for Research on Collective Goods in Bonn since 2017. He is also Professor of Experimental Economic Research at the Universities of Cologne and Innsbruck.
###
The Leadership Challenge: How to Make Extraordinary Things Happen in Organizations, 7th Edition
by James M. Kouzes and Barry Z. Posner (ISBN: 9781119736127)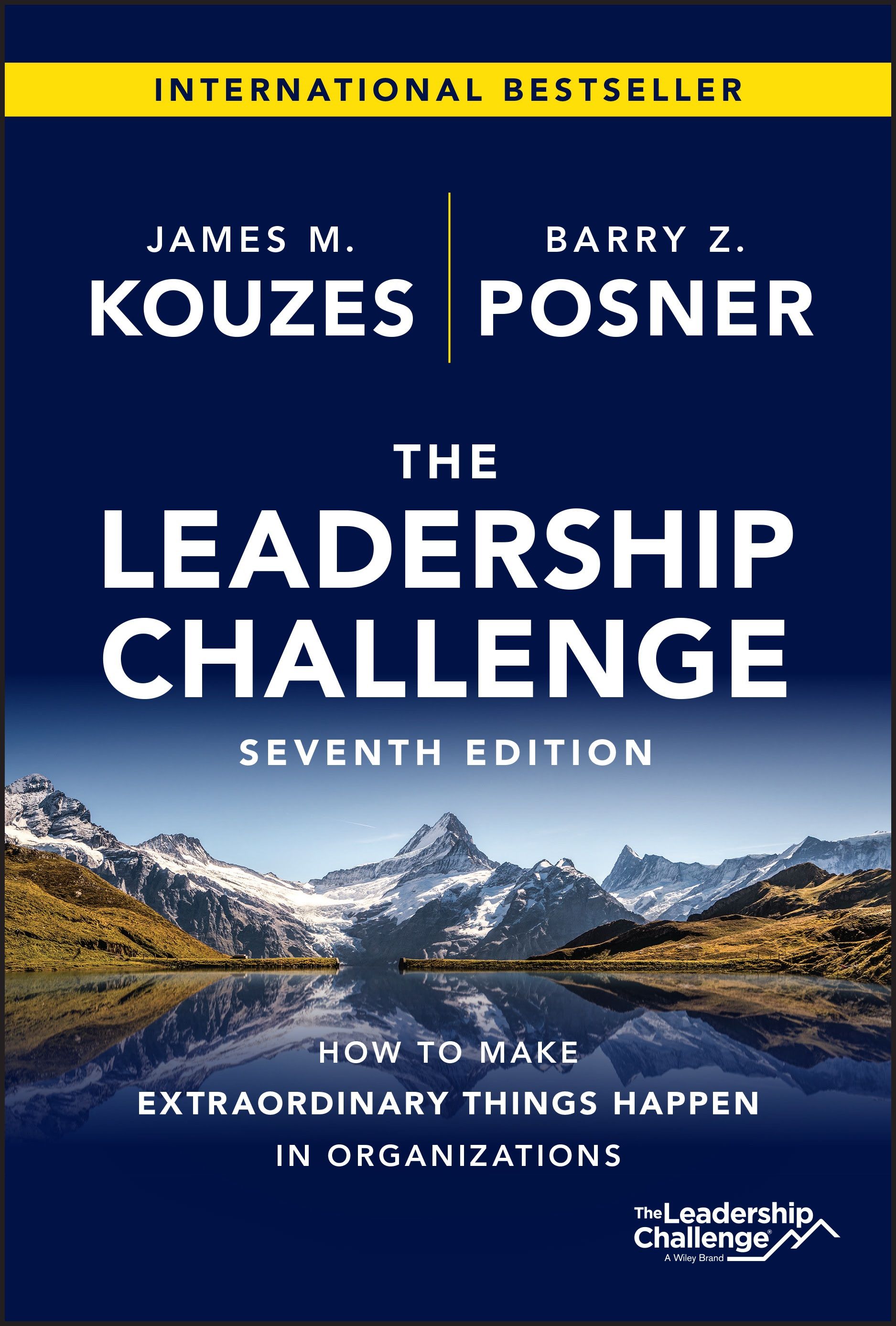 Published December 2022 by Wiley in hardcover and ebook, priced £26.99
In the new seventh edition of The Leadership Challenge, best-selling leadership authors and business scholars James Kouzes and Barry Posner deliver an essential strategic playbook for effective leadership. The book, the gold standard guide for leadership development, shares actionable advice and is grounded in robust research and deep insights into the complex interpersonal dynamics of the workplace. Premier authorities in the field, the authors frame leadership as both a skill to be learned and as a relationship to be nurtured. They demonstrate how to achieve extraordinary results in the face of contemporary business challenges with engaging stories, current case studies, and straightforward frameworks for those who seek continuous, incremental improvement.
JAMES KOUZES is a fellow at the Doerr Institute for New Leaders at Rice University and formerly the Dean's Executive Fellow of Leadership, Leavey School of Business at Santa Clara University.
BARRY POSNER holds the Michael J. Accolti, S.J., Chair at Santa Clara University and is Professor of Leadership with the Leavey School of Business. He is Chair of the Department of Management and Entrepreneurship and previously served as Associate Dean for Graduate Programs, as well as Executive Education, and as Dean of the Leavey School.
###
The Four Factors of Trust: How Organizations Can Earn Lifelong Loyalty
by Ashley Reichheld with Amelia Dunlop (ISBN: 9781119855019)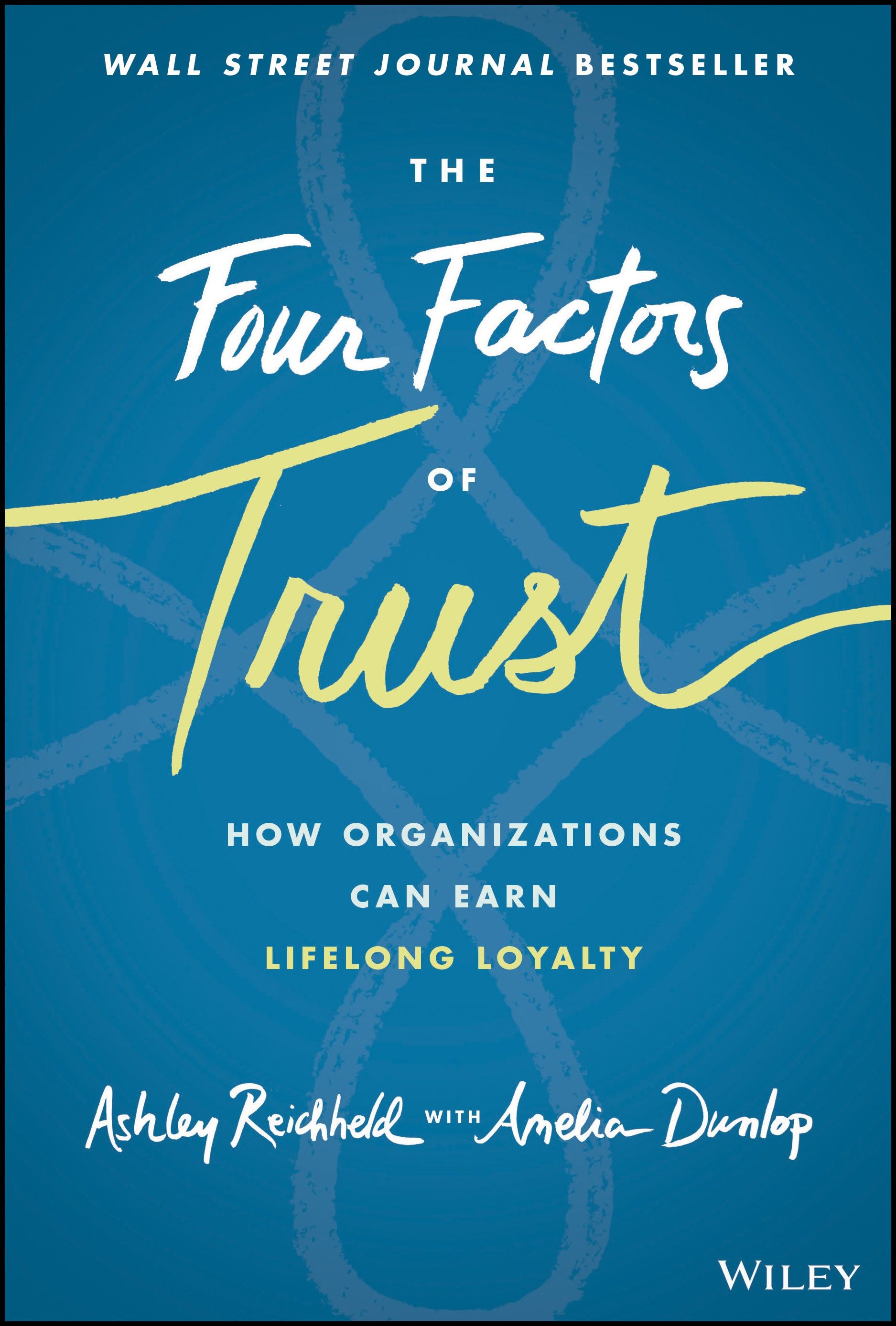 Published December 2022 by Wiley in hardcover and ebook, priced £25.99
Building trust is an organisation's single greatest opportunity to create competitive advantage, and the importance of trust is at an all-time high - just as our inclination to trust is at an all-time low.
With new data at its core, and containing compelling stories from leading organisations, The Four Factors of Trust gives readers practical guidance to measure and build trust in the relationships that matter the most—with customers, workforce, and partners.
Authors Ashley Reichheld and Amelia Dunlop show how, ultimately, trust comes down to just Four Factors: Humanity, Capability, Transparency, and Reliability. These Four Factors make up Deloitte's HX TrustID™, a ground-breaking measurement tool poised to become the gold standard for evaluating organisational performance.
The Four Factors of Trust shows how organisations can use HX TrustID to measure, predict, and build trust to earn lifelong loyalty, laying it out in doable parts so readers can:
• Create better business outcomes by understanding how trust affects human behaviours
• Measure their company's trust score—revealing strengths, deficits, and opportunities to (re)build trust with key stakeholders
• Design actionable strategies to improve trust with customers, workforce, and partners, and
• Build trust and earn loyalty through every business function from marketing to operations to talent experience
ASHLEY REICHHELD, a Principal at Deloitte Digital, works with clients across industries to help them to reimagine their brands and experiences. Building trust is the greatest opportunity for competitive advantage. So Ashley created HX TrustID™ –a groundbreaking tool to help companies measure, predict, and build trust with their customers, workforce, and partners. AshleyReichheld.com
AMELIA DUNLOP, Chief Experience Officer at Deloitte Digital, helps organizations solve their toughest problems using human-equity-centered design to build empathy and trust with customers, workers, and partners. She is the author of The Wall Street Journal bestseller, Elevating the Human Experience: Three Paths to Love and Worth at Work. AmeliaDunlop.com
###
Digital Transformation Payday: Navigate the Hype, Lower the Risks, Increase Return on Investments
by Tim Bottke (ISBN: 9781119894179)
Published December 2022 by Wiley in hardcover and ebook, priced £24.99
In Digital Transformation Payday accomplished digital strategist and Senior Strategy Partner at Deloitte, Tim Bottke, delivers a provocative and eye-opening new perspective on digital business transformation. Going beyond the hype and uncovering its real, verifiable financial payback, the author offers unique insights and guidance for managers, executives, board members, and investors tasked with guiding their organisations through the digital jungle.
Containing a proven framework for defining and executing a digital transformation initiative from start to finish, configuring plans for maximum return on investment, readers will also discover empirical data to help them understand their company's real-world odds of successfully navigating the chosen digital strategy.
An essential resource for business leaders interested in or about to begin a digital transformation journey of their own, Digital Transformation Payday belongs on the bookshelves of entrepreneurs, founders, established company leaders, and digital enthusiasts looking for practical, no-nonsense guidance.
TIM BOTTKE is a Senior Strategy Partner at Deloitte and Associate Professor of Digital Transformation at the SDA Bocconi School of Management in Milan, Italy. He has over twenty-two years of experience advising executives in more than twenty countries on technology and sustainable transformation.
###
Speak with Confidence: Overcome Self-Doubt, Communicate Clearly, and Inspire Your Audience
by Mike Acker (ISBN: 9781394159741)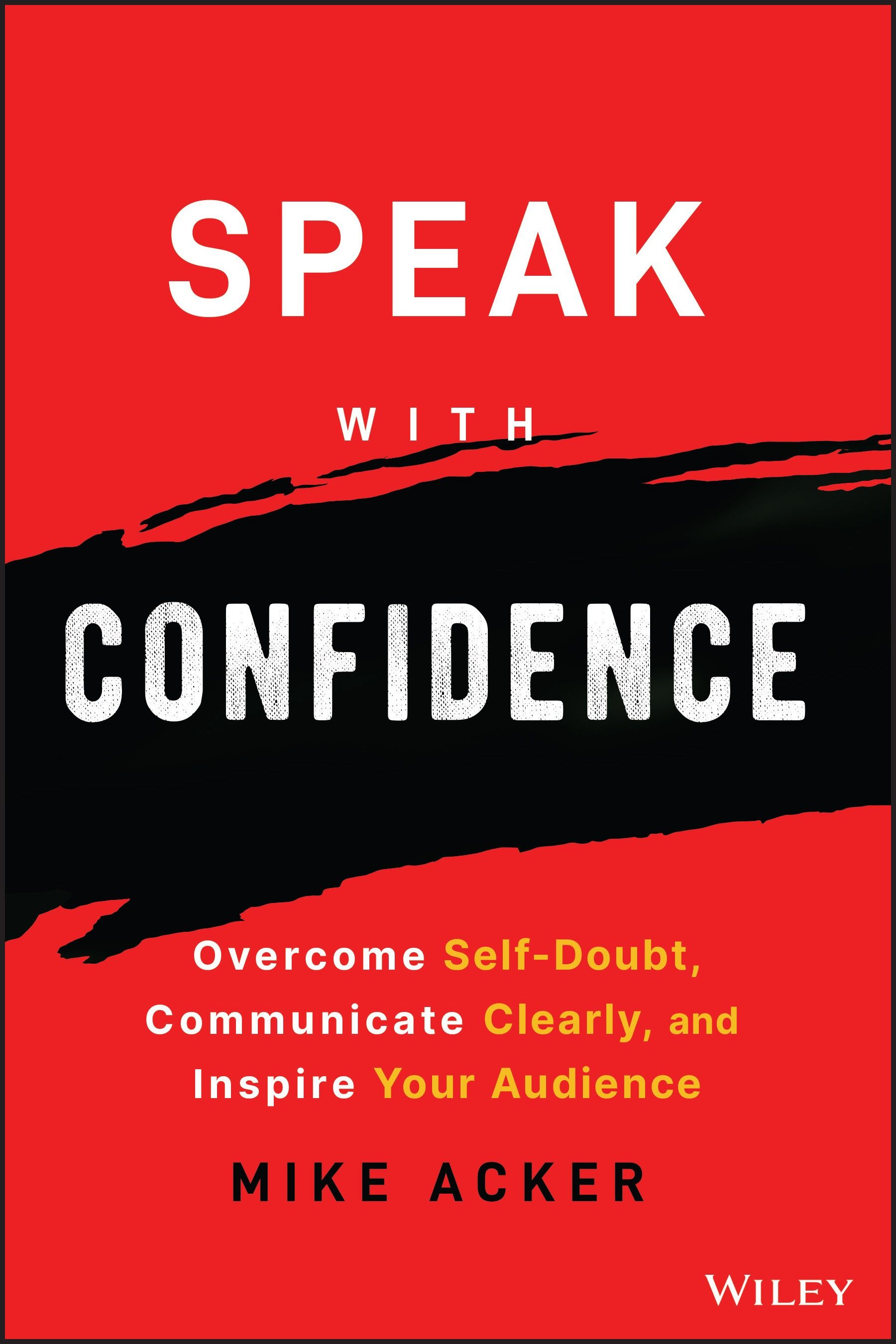 Published December 2022 by Wiley in paperback and ebook, priced £16.99
Speak with Confidence, delivers a practical and hands-on playbook to building the confidence needed to nail your next presentation, speech, virtual talk, or social media post.
From overcoming imposter syndrome to eliminating a victim mentality, author Mike Acker explores concrete methods for improving your presence and ability to take command of a room, and demonstrates a proven pathway to help readers become a capable and confident speaker, combining their identity, message, and skills into one persuasive package to become a master communicator.
MIKE ACKER is the Founder and President of ADVANCE Coaching and Consulting. He's a keynote speaker, author, and communication coach with over twenty years' experience in leadership development, organizational management, and speaking education.