Building your own wealth is one of the most important things you can do for yourself and your family. It's not always easy, but it is possible with the right approach. Approaching Instagram from a business perspective is a great way to connect with new customers and grow your reach. Here are 10 tips to get you started:
1- Start By Creating Your Business Profile
If you're using Instagram for business, you need to have a business profile. This will allow you to add information about your business, such as your website and contact information. It also gives you access to insights, which we'll discuss later. You can convert your personal profile to a business profile by going to your settings and selecting "Switch to Business Profile." Once your business account is active, you should complete your profile by adding a profile photo and bio. You should include a brief description of what your business does in your bio. Include a call-to-action in your bio, such as "shop now" or "learn more." Once you've completed your profile, you're ready to start posting! Be sure to research management concepts if you are new to the business, as it will help you understand what is going on.
2- Connect Your Instagram Account To All Other Platforms
Make sure your Instagram account is connected to all of your other social media platforms and your website. This will help you maximize your reach and get your content in front of as many people as possible. You can find the option to link your accounts in your profile settings. Creating depth in your social media presence will also help you appear more credible and trustworthy to potential customers. It's also an important idea to post evenly across all platforms. This doesn't mean you have to post the same content on every platform, but you should maintain a similar schedule. Consistency will help you build an audience more quickly, especially if an audience can regularly see your content in their feed. This is where scheduling your Instagram content can come in handy.
3- Use Relevant Hashtags To Reach A Wider Audience
Hashtags are a great way to reach new people who might be interested in your content. When you use relevant hashtags, your content is more likely to appear in search results. Try to use a mix of popular and niche hashtags to reach the broadest possible audience. You can also use hashtags to join conversations that are already happening. Expanding your reach on social media can be as simple as using the right hashtags. If you're stuck trying to come up with the right hashtags to use, a few tools can help. Hashtagify and RiteTag are great for finding popular and niche hashtags related to your content.
4- Share Interesting And Engaging Content
This probably seems like a no-brainer, but it's essential to make sure you're sharing content that is actually interesting and engaging. No one wants to see a feed full of generic content. If you want people to follow you and interact with your content, you need to give them a reason to do so. Think about the content you would want to see if you were following someone else. Would you rather see a feed full of random thoughts and musings, or would you prefer to see interesting, informative, or entertaining content? The answer is probably the latter. The best way to develop ideas for content is to think about what your audience would find valuable. What kind of information would they want to see? What kind of problems can you help them solve? When you're able to answer these questions, you'll be well on your way to creating content that people will actually want to see.
5- Run Contests And Giveaways
People love free stuff, which is why contests and giveaways are great ways to grow your audience. When you run a contest or giveaway, you're giving people an incentive to follow you and interact with your content. Make sure the prize is something that would actually be of interest to your target audience.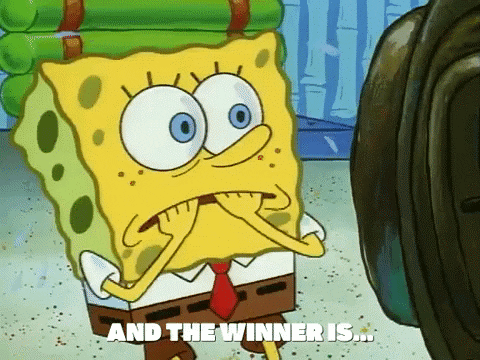 When running a contest or giveaway, be sure to include clear instructions on how to enter. You should also set an end date, so people know when the contest will be over. Finally, make sure you follow through and award the prize to the winner. Nothing will turn people off more than feeling like they've been cheated out of a chance to win.
6- Partner With Other Businesses On Instagram
Instagram is an excellent platform for networking and building relationships with other businesses. If you partner with another business, you can reach a whole new audience that you might not have had access to before. When you partner with another business, make sure it complements your own. For example, if you sell women's clothing, you might want to partner with a jewelry company. Some businesses can help you get started on Instagram as they can vouch for your credibility. A simple shoutout can be enough to get you started in some cases. Partnering with other businesses can be a great way to cross-promote content and reach a wider audience. Whether you buy a head-start for your social media or consistently engage in growing your following, be sure to choose a partner and post carefully, so you don't end up alienating your existing audience.
7- Use Influencers To Promote Your Brand
Instagram influencers are people with a large following who can help promote your brand to a new audience. When you use influencers, you're tapping into a built-in audience that is already interested in the kind of content you're sharing.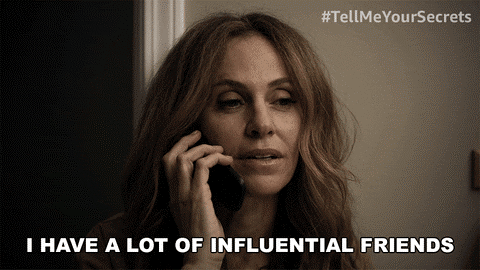 Before you partner with an influencer, be sure to do your research. You want to make sure the person you're working with is actually influential and that their audience would be interested in your product or service. It's also essential to ensure the influencer is a good fit for your brand. You don't want to partner with someone whose values don't align with your own.
8- Take Advantage Of Instagram Reels
Instagram Reels is a new feature that allows users to create short, 15-second videos. Reels can be a great way to showcase your products or services in a fun and engaging way. They're also a great way to connect with other users since you can share and comment on other people's Reels. If you're not sure how to get started with Reels, don't worry! There are plenty of tutorials and resources available online. Once you get the hang of it, you'll be creating Reels like a pro.
9- Use Paid Advertising
Paid advertising is a great way to reach a larger audience and get your content before people who might not otherwise see it. When you use paid advertising, you can target your ads to specific demographics, interests, and even locations. Paid advertising can effectively grow your audience, but it's essential to use it wisely. You don't want to overspend on ads or create such intrusive ads that people will be turned off by them.
10- Keep Track Of Your Analytics
As you're working to grow your audience, it's essential to keep track of your progress. Instagram provides built-in analytics to help you see how your content is performing. You can see what's working and what's not and make changes accordingly by tracking your analytics. When growing your business, analytics are essential to track whether things are worth the cost, especially for something as expensive as paid ads. Approaching your ads cautiously with metrics (such as testing your product before launch) can significantly help reduce costs on things you may think are working but, in reality, may not work long-term. It's possible to measure your performance across various metrics, including reach, engagement, and clicks. By following these tips, you can grow your audience on Instagram and reach the people who are most likely to be interested in your products or services. Remember to focus on creating quality content, engaging with other users, and building relationships with other businesses. If you do all of those things, you'll be well on your way to success!