In today's job market, many employers are struggling to find enough qualified employees. With unemployment at a sixteen-year low and more job seekers than ever, companies must adopt new methods of hiring if they want to attract potential employees. So, if you want to know how, keep reading!
1. Update Your Job Listings
Modern job listings should be clear about the skills that are required for applicants to have in order to get hired. A company should not leave applicants guessing about what they need to do or say in order to be considered for a position. Today, companies use social media to post information about job opportunities and share the types of skills and characteristics that are usually required for these positions. If you want to "start your engines" on getting more qualified candidates applying for the jobs you have open, update your listings with these details. There are many examples of employer brands, so you should look into that as well. It's important that you update your job listings with the kinds of qualifications and skills you're looking for in potential employees, so that you have a clear understanding of what makes your company attractive to new applicants.
2. Implement a Strong Employee Referral Program
Your current employees can be one of your best resources when it comes to finding new hires. 70% of companies who use referrals as part of their hiring strategy are able to find quality candidates, while only 1-in-10 of other applicants make it through the entire hiring process. Your existing employees should be invited to create work referrals once they've been with your company for at least three months. This will encourage them to refer friends who may be qualified or interested in working for your company, while also cultivating authentically satisfied employees. Having a strong referral program will help you hire more potential employees effectively by letting current workers take responsibility for finding people they think would be a perfect fit with their company's culture and values. Also, you can reward the employees who make a referral with benefits, like a bonus or even a paid day off!
3. Adjust Your Interview Process
Interviews are one of the most crucial steps in the hiring process, so you need to get them right! If you want to attract more potential employees, you must adjust your interview process by assessing a candidate's needs and interests before inviting them to an in-person interview. This will help you find the best match for every position through discovery interviews. The goal of a discovery interview is to get to know a specific candidate better so that you can see if they would be a good fit with your company culture and mission. By adjusting your interview process in this way, employers can attract more qualified job seekers who have an interest in their company. Also, the goal is to find out what the candidate needs before inviting them to an in-person interview, so that you can determine if the company's mission, values, and goals are a good match for them and you.
4. Revamp Your Career Page
If your career page has not been updated in a while, then you need to revamp it! The career page on your company website is a way for potential employees and jobseekers to find out what your company does and how they can apply. You want them to see that your mission, values, and mission align with their personal goals and interests. If you don't have a solid career page on your site, potential applicants won't know if they would be interested in working at your company or not. A good career page will list all available positions, as well as make clear the kind of people who are likely to fit best in every role. Don't forget that by updating this part of your website, you'll attract more potential employees who are interested in applying for the job openings you have. This will make it easier to find strong candidates who are a great fit for each role!
5. Boost Your Social Media Presence

If companies want to attract more quality jobseekers, they need to boost their social media presence. 90% of job seekers use social media sites to find a new job, so your business needs a solid social media presence if you want potential employees to see what you have to offer. By using social media, businesses can attract more qualified people who are genuinely interested in working for them. Also, by boosting your company's visibility on social media sites like Facebook and Twitter, you will generate more traffic to your website and career page. This will make it easier for potential applicants to find out about all the work opportunities at your company, while also seeing the kind of culture you're trying to build.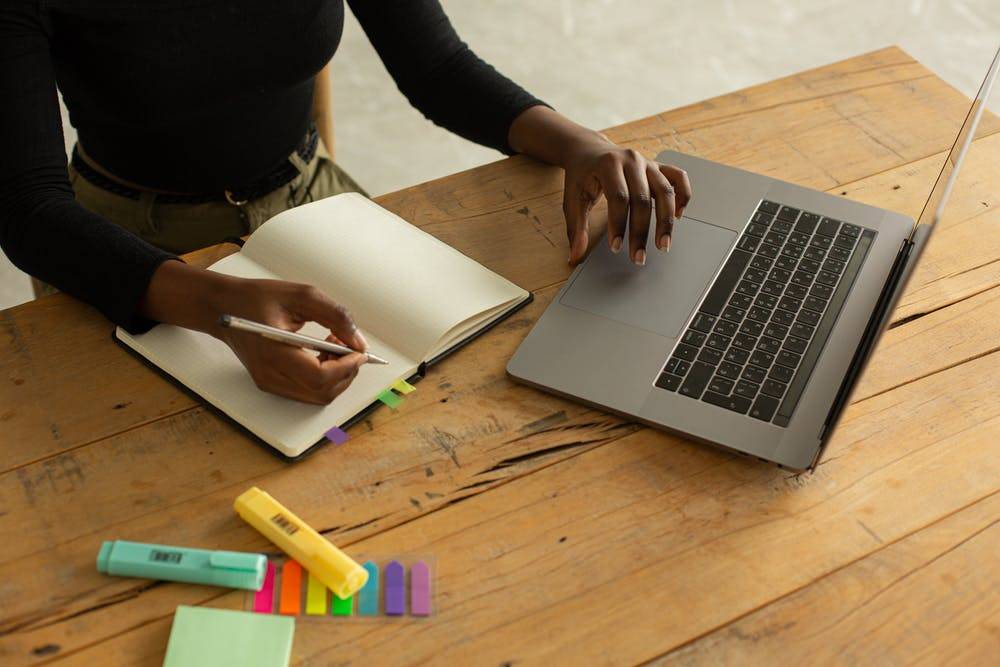 Having a referral program, adjusting your interview process, revamping your career page, and boosting your social media presence are all great ways to attract more potential employees in today's job market. These five tips will help you hire those who are best suited for each position at your company. By following these strategies, companies can make themselves more visible and hire just the people they need!