According to a report by PwC, Middle East and Africa (MENA) media and entertainment market revenues are forecast to grow at 9.5% CAGR from US$57.7 billion in 2019 to US$99.4 billion in 2025. In the UAE and Dubai, the entertainment industry is projected to expand at a CAGR of 9.0% from 2021 to 2028, with gaming spearheading the growth.
Dubai, known as the "City of Gold," is not only a global business hub and tourist destination but also a thriving centre for media and entertainment. With its unique blend of tradition and modernity, Dubai has created a dynamic environment that caters to diverse audiences and offers a wide range of entertainment options.
Already firmly established as the region's dominant media and entertainment production hub, Dubai aims to almost double the industry's capacity within the next five years, in line with its ambitious Creative Economy strategy.
Film and Television in Dubai
The UAE has set ambitious goals for its cinema industry, aiming to join the world's top 10 leading markets for global box office revenues by 2030, as predicted by the Mena Cinema Forum. This aspiration signifies the country's commitment to developing a thriving film industry that attracts both local and international audiences.
Dubai has emerged as a prominent destination for film and television productions. Its stunning skyline, architectural marvels, and diverse landscapes have served as backdrops for numerous international blockbusters. The city's modern infrastructure, state-of-the-art studios, and highly skilled professionals have made it a preferred choice for filmmakers.
Renowned American filmmaker Michael Bay collaborated with twofour54 and the Abu Dhabi Film Commission to shoot his action thriller film, "6 Underground," in various locations across the UAE.
In addition to "6 Underground," several other major Hollywood productions have been filmed in the UAE. Blockbusters like "Star Wars: The Force Awakens," "Fast & Furious 7," and "Mission: Impossible - Ghost Protocol" have utilized the UAE's diverse landscapes and modern infrastructure as stunning backdrops for their movies.
Abu Dhabi's Image Nation, a local film production company, has achieved a significant milestone by being the first UAE company to have multiple productions available for streaming worldwide on Netflix. This accomplishment reflects the global reach and quality of content produced by Image Nation.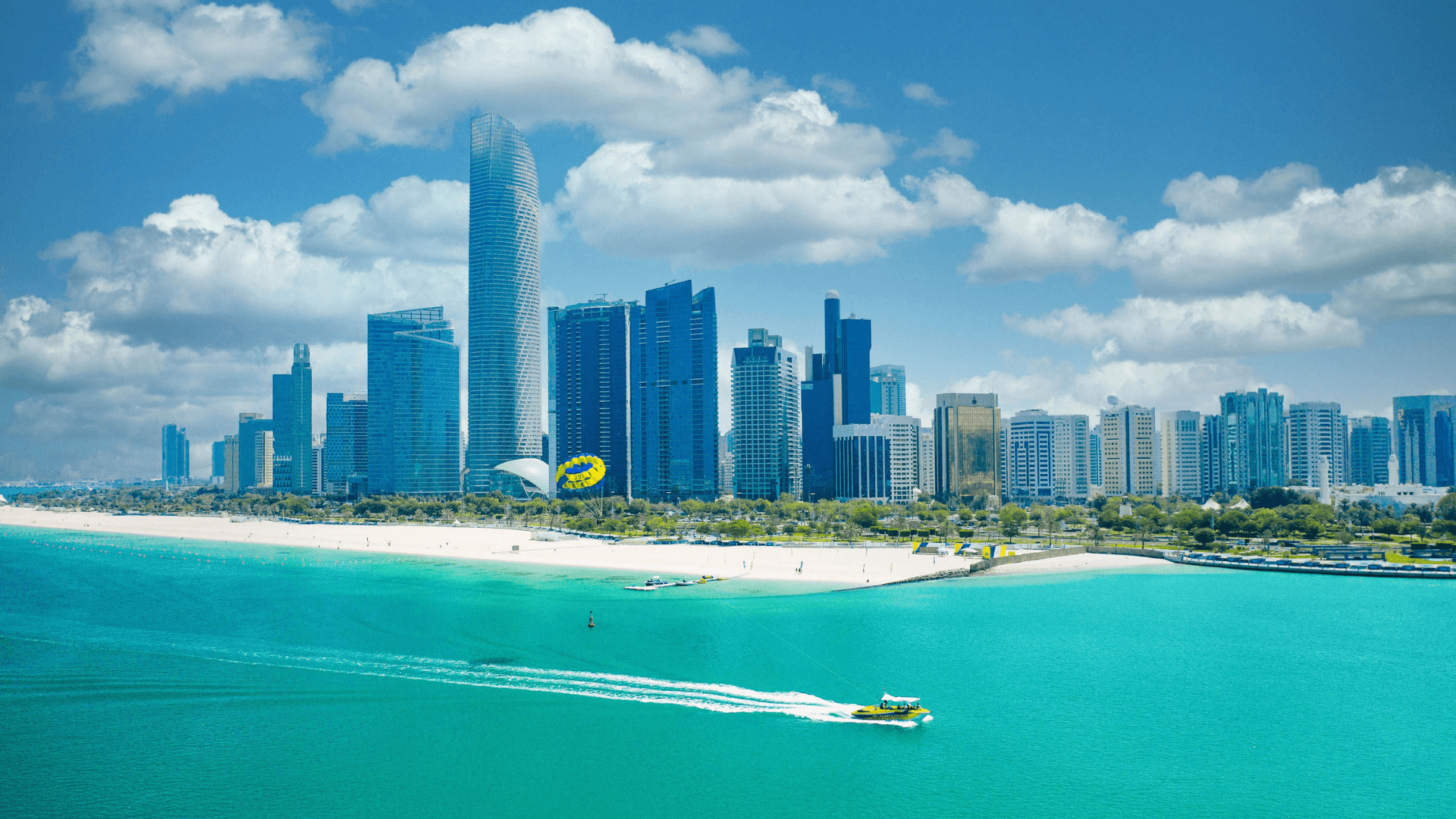 Through its partnerships and collaborations, Image Nation has played a crucial role in the production of notable motion pictures and documentaries. Films like "The Help," "Contagion," and "Free Solo" have been brought to life with the support of Image Nation, showcasing the company's commitment to producing impactful and high-quality cinematic experiences.
Gaming and esports in Dubai
The gaming market in countries like Saudi Arabia, the United Arab Emirates (UAE), and Egypt has experienced remarkable growth. In 2021, it was estimated to be worth USD 1.76 billion, but experts predict that it will surge to USD 3.14 billion by 2025. This projection suggests a compound annual growth rate (CAGR) of 13.8% over five years, reflecting the increasing demand and engagement within the gaming industry.
In addition to that, Dubai has witnessed a surge in the popularity of competitive gaming, with the establishment of dedicated gaming zones and esports arenas. Dubai hosts major esports tournaments, attracting professional gamers and enthusiasts alike.
The government has actively supported the growth of the gaming industry, positioning Dubai as a regional hub for esports events and gaming-related businesses.
Dubai's music and live entertainment
According to a report by the Ministry of Economy of UAE, in the Middle East and North Africa (MENA) region, digital streaming platforms have become incredibly popular for music consumption. Approximately 50% of MENA users stream music daily through these platforms, indicating a significant shift in how people enjoy their favorite tunes.
Dubai has emerged as a premier destination for music and live entertainment events. The city regularly hosts world-renowned artists and performers, attracting music enthusiasts from across the globe.
From grand concerts at the Dubai Opera to music festivals like RedFestDXB and Dubai Jazz Festival, the entertainment calendar is packed with diverse genres and experiences. Dubai also hosts several film festivals, including the renowned Dubai International Film Festival, which attracts industry experts and cinephiles from around the world.
The digital music industry in the UAE is projected to witness continuous growth. By 2022, it is estimated to generate a revenue of USD 62 million, with an annual growth rate (CAGR 2022-2026) of 9.46%. This positive trend is anticipated to result in a market volume of USD 89 million by 2026, reflecting the increasing popularity and adoption of digital music platforms in the country.
Initiatives for media production and innovation
Dubai's media production sector is characterised by innovation and cutting-edge technology. The city houses world-class production studios and post-production facilities, offering a conducive environment for filmmakers, content creators, and digital media companies.
Dubai Media City and Abu Dhabi Film Commission provide a platform for local and international media companies, fostering creativity and collaboration.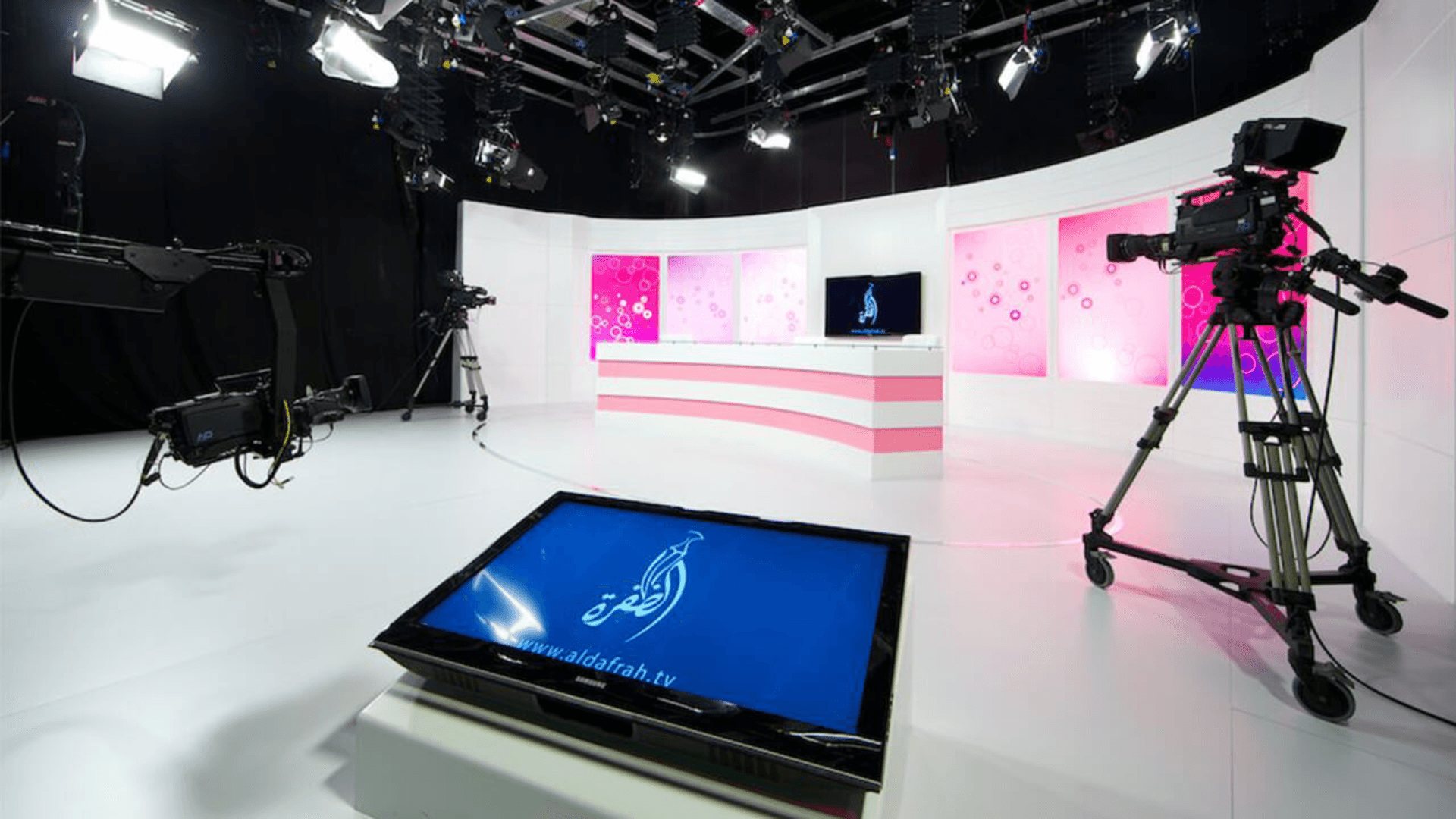 Abu Dhabi Media (ADM) is a rapidly growing media and entertainment organization that operates and manages 24 market-leading brands across broadcast, publishing, and digital media sectors. It has established itself as a prominent player in the industry.
Starzplay, a UAE-founded company, has become the region's top streaming platform. It provides premium content to over 1.8 million subscribers in 20 countries, offering a wide range of blockbuster movies, exclusive TV shows, kids' content, and Arabic series.
Shahid, owned by MBC GROUP, is the first and leading Video-on-Demand (VOD) and Subscription Video-on-Demand (SVOD) streaming platform in the Arab world. It offers premium content to Arab families, including binge-worthy exclusive Shahid Original Series, Shahid Premieres, fresh Arabic movies, live TV channels in high-definition quality, and international offerings.
Dubai Media Inc is a media company that operates through various channels such as press, radio, and TV. Its goal is to create an archive of distinctive Arabic media resources that represent creative and meaningful television content while upholding social, cultural, and family values in the UAE.
These organizations and platforms contribute significantly to the media landscape in the UAE and the wider Arab world, offering diverse and engaging content to audiences across different platforms and formats.
Dubai: A global hub of digital media and content creation
Dubai's media landscape extends beyond traditional platforms, embracing the digital realm. The city's tech-savvy population and progressive infrastructure have facilitated the growth of digital media and content creation. Influencers, vloggers, and content creators have found a thriving community in Dubai, utilising social media platforms to share their experiences and promote the city's vibrant culture.
The over-the-top (OTT) video revenues are projected to experience a compound annual growth rate (CAGR) of 12.3% between 2019 and 2024. This growth is driven by several factors, including the increasing availability of content choices on both regional and international OTT video platforms.
The abundance of choice, combined with the convenience and flexibility offered by OTT platforms, has contributed to the expected growth in revenue. As more viewers embrace OTT services and the demand for online video content continues to rise, the industry is positioned for significant expansion in the coming years.
Dubai's commitment to innovation is further exemplified by initiatives like Dubai Internet City and Dubai Studio City, which foster the growth of technology and media industries.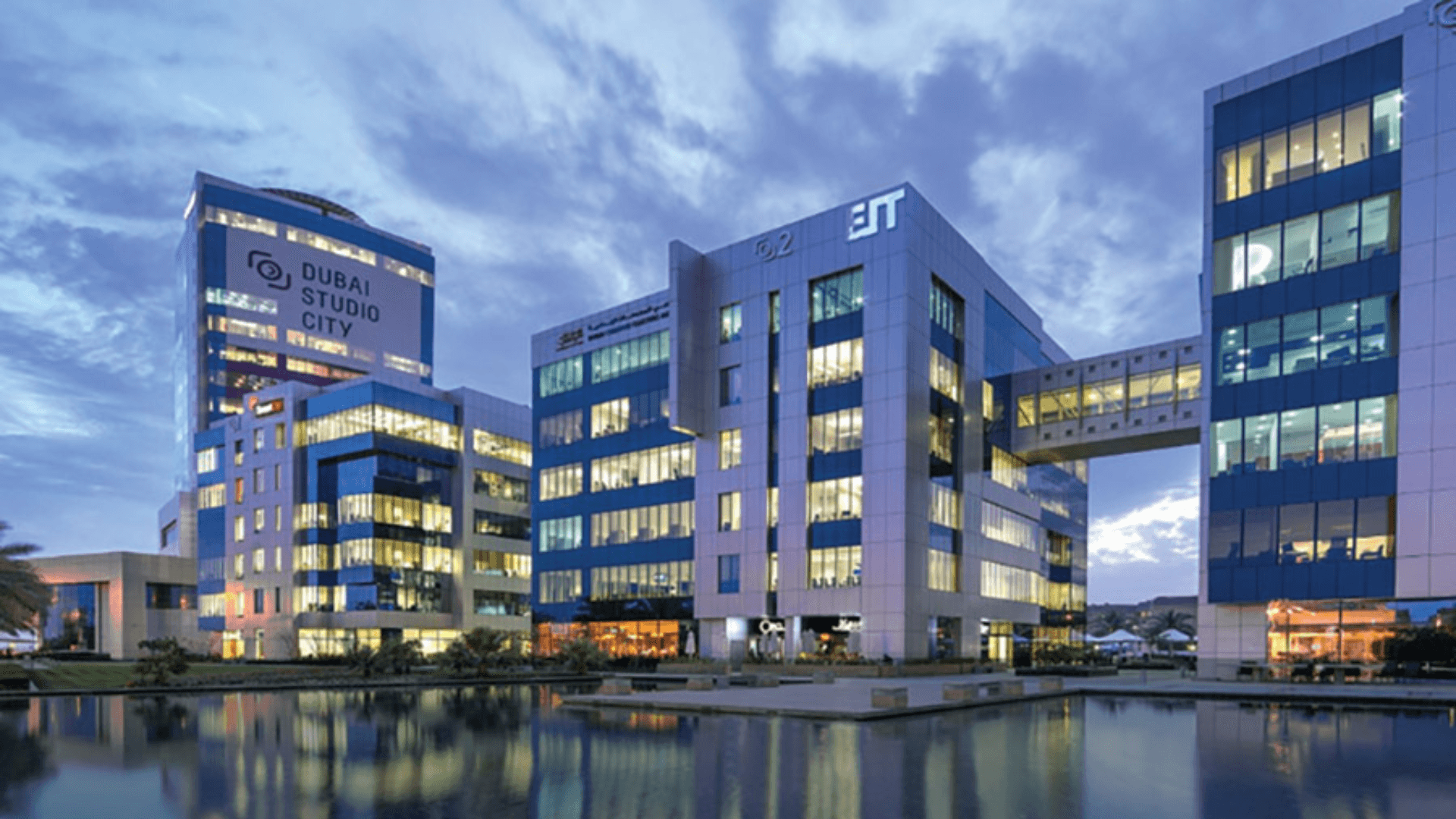 Dubai's decade-long journey to foster a creative economy
Over the past few decades, Dubai has embarked on a journey to foster a creative economy by establishing expansive and sophisticated creative complexes like Dubai Internet City, Dubai Media City, Dubai Production City, Dubai Studio City, and Dubai Design District.
These government initiatives have had a significant impact, with the creative economy contributing 2.6 percent to Dubai's GDP by the end of 2020. The development of these creative hubs has created a conducive environment for innovation, entrepreneurship, and the growth of various creative industries, positioning Dubai as a leading destination for creativity and economic diversification.