As a business owner, boosting your recruitment strategy and efficiency is a great way to revamp your organisation. Having a good employment policy can help simplify the hiring exercise. A recruitment strategy is a detailed plan that guides the entire hiring process. For example, it states who you need to hire, what to look out for, and the requirements of each position.

Employing the right people ensures that your business experiences growth in all aspects. As a result, your organisation will also enjoy productivity and efficiency. This article shares eight tips to boost your recruitment strategy and efficiency in 2022. If you are interested in ats that might help your business. Here is ats for small businesses.
Eight tips to improve your recruitment strategy in 2022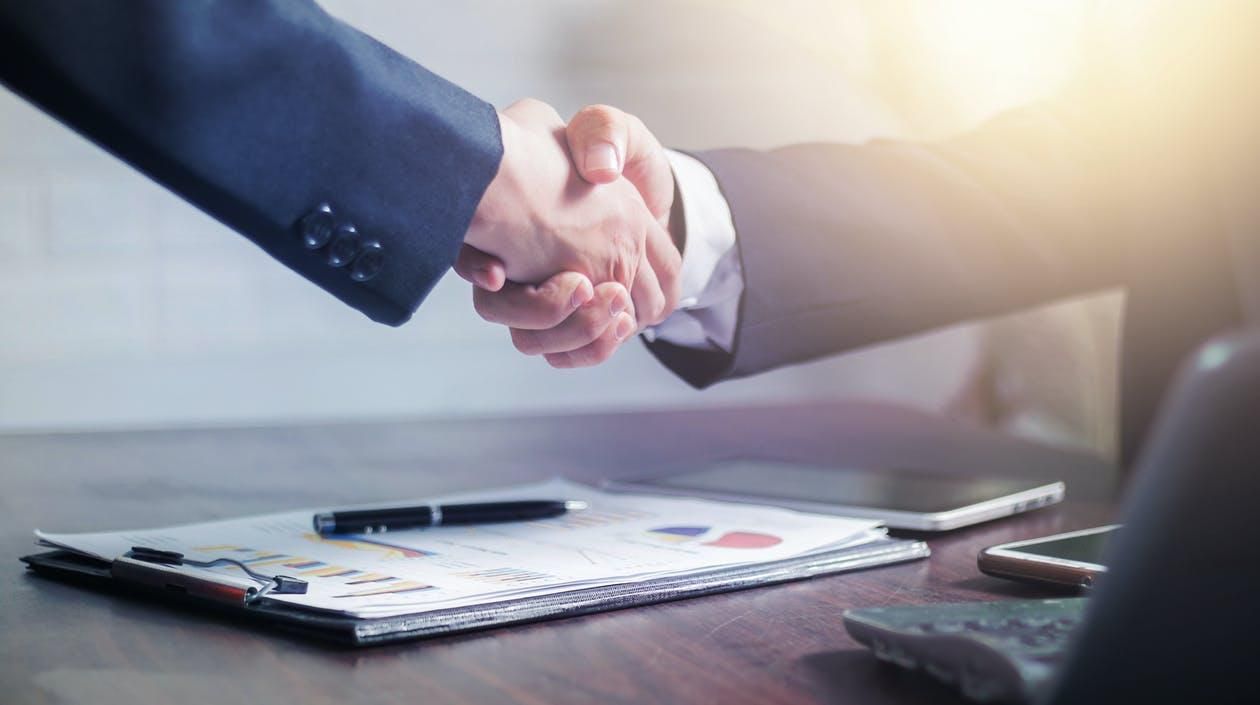 These eight tips will positively change your recruitment and hiring strategy efficiency in the year 2022.
1. Test for problem-solving skills

When recruiting new talent into your business, test their problem-solving skills. The importance of this skill in an organisation cannot be overemphasised. Every business has its problems and challenges that the employees have to deal with. For this reason, you need to employ individuals who can handle these issues. Problem-solving involves a person's ability to successfully manage and proffer solutions to complex and unplanned situations. There are six primary problem-solving skills you should look out for when assessing your candidates. They are listening skills, analytical thinking skills, creative thinking skills, communication skills, decision-making skills, and teamwork. Candidates with these dexterities can handle whatever the job may throw at them, making them assets to any business. TestGorilla allows you to examine how well your new hires can think on their feet with a problem-solving skills test. This quiz ensures you hire the best by evaluating the candidates' ability to define problems and analyze data to make the right decisions.
2. Create a great careers page
If you do not already have a careers page on your website, develop one right away. A careers page is that section of a website dedicated to showcasing a brand and available job openings. It would be best if you designed your careers page in a way that will attract potential employees. The page should compellingly tell the company's story. Highlight the business' value, mission, and goal so that candidates with similar personal values can apply. Also, the careers page should include a "meet the team" section. This is where potential recruits learn about current employees, their roles in the team, and how well they love working for you. Also, a careers page should be candidate-focused, which involves making it easy for people to apply for job openings. It is also crucial to include all relevant information about the role. Finally, career pages are a window to an organization's soul. It shows job seekers why your company is the best choice for them and the benefits of becoming part of the team.
3. Prioritize Objectives and Key Results (OKRs)
Objectives and Key Results is a goal-setting system that helps a business focus on its recruitment efforts, build alignment, create more impact, and ensure the staff and company's vision align. Also, OKRs help to break down your ambitious objectives into clearer, measurable, and manageable results. John Doerr created the OKR framework to help you pair the goals you want to achieve with the key results as you measure your progress. The OKR formula is flexible and straightforward, meaning you can bend it to fit any purpose.

The formula is: I will (Objective) as measured by (Key results)
The Objective refers to those goals you wish to achieve. They are significant, concrete, action-oriented, and inspirational. The Key results, on the other hand, are those milestones you will pass on the way as you approach achieving your goal; they monitor how you get to the objective. When recruiting new employees, you need to walk them through your business's objectives and key results. This will make it easier for you and your old and new employees to achieve every business goal.
4. Promote employee referral programs
Employee referral programs are an excellent way to boost recruitment strategy and efficiency in 2022. An employee referral program is a hiring system where employers encourage their current staff to refer qualified candidates for job openings in the organization. For instance, suppose you have an open assistant marketer position. You can set up an employee referral program and get your workers to suggest the best people they know for the job. This recruitment strategy is cost-effective compared to other methods of hiring new staff. Finally, reward employees that participate and bring in candidates during the referral programs.
5. Have well-written job descriptions
A job description is a document that an organization provides to job seekers and applicants. It contains an outline of the primary duties and responsibilities required for the role they are applying for. In addition, job descriptions help the applicants determine if the position aligns with their skill set. When you have a well-written job description, it will attract the right people. This means you will not need to start sorting through the unsuitable and suitable candidates. Instead, all the candidates you get will be ideal for the role. Also, job descriptions will help your recruitment team streamline the process and formulate the questions for the interview stage. If well-written, it clearly outlines the purpose of the role and the primary responsibilities and demands. Also, it should include the candidate's educational background and qualifications, skills, and desired personality traits. Likewise, it will consist of job location, full or part-time position, and salary information.
6. Utilize reputable job boards
After developing a well-written and detailed job description, you need a platform to advertise the job opening. This is where a job board comes in. Job boards are essential tools during the recruitment and hiring process. So, it would be best if you considered including them in your recruitment strategy. Job boards are those websites that employers and recruiters use to post their job openings. A key benefit of using job boards in your recruitment is that it gives you exposure to millions of job seekers daily. You could decide to use the general or niche job boards. While the general job sites post openings from any industry, niche job boards are search engines and databases for available roles in a specific sector. But whichever you choose, it is crucial to use trustworthy and well-known websites. Some examples of reputable job boards are:
Indeed
Glassdoor
Careerbuilder
Careerjet
Monster
7. Host industry events
Besides getting more clients, hosting industry events also play a significant role in recruitment programs. Industry occasions are a fun and effective way to get top talents to join your team. When you organize an industry event and announce it on your social media pages or website, interested job seekers will be present at such an event with the hope of landing an interview with your company. Also, hosting industry events raises your industry profile and makes you more attractive to job seekers. An event could be something as simple as a webinar discussing a current trend in the industry.
8. Adopt the use of recruitment software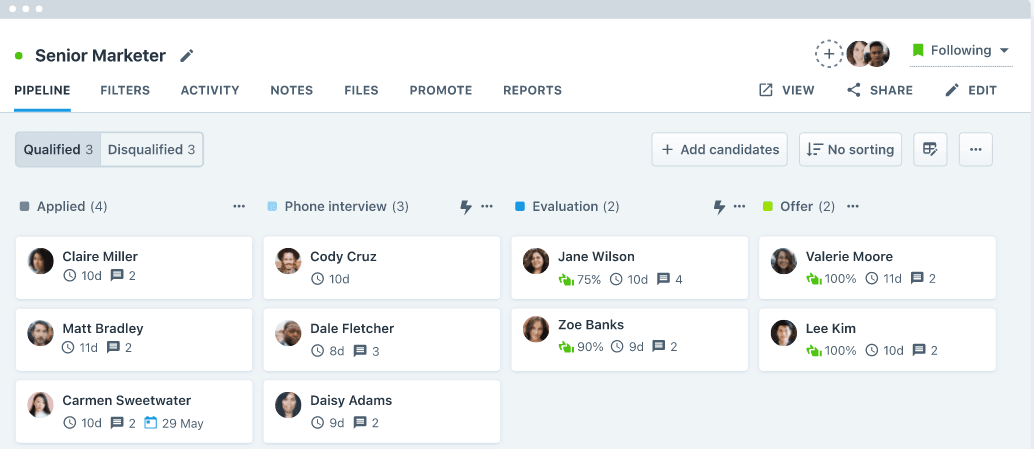 Recruitment software helps recruiters and businesses efficiently hire qualified candidates. These tools optimize and digitize the hiring process. The program handles recruiting candidates, screening resumes, posting job descriptions on job boards, selecting candidates without bias or discrimination, etc. Also, recruitment software reduces time-consuming tasks, improves the recruiters' productivity, increases the hiring quality, and increases the business's social reach. Below are the top four software that will boost your recruitment process in 2022:
TestGorilla has a vast library of scientifically-validated screening tests that help you identify the best candidates for the job. These tests make your hiring decisions easier, faster, and bias-free. Also, with this tool, you can predict each candidate's real-world job performance before you hire them. It tests for job-specific skills, general skills, and the candidate's personality and values.
Recruitee is one of the best software in the market for recruitment. It is a collaborative hiring tool that gets your team on board with the hiring process. Also, with Recruitee, you can automate the hiring strategy and evaluate job seekers effectively. Due to the collaborative feature, you can work with teammates to hire candidates better and faster. Also, coordinated hiring with Recruitee helps build a long-lasting relationship with your employees.
BambooHR provides businesses with a top-notch Applicant Tracking System (ATS) and other recruiting tools to help them find and hire the right talent. Also, this software gives you an advantage over your competitors by keeping applicant information organized at every recruitment stage.
Workable is recruiting software that brings big ideas and incredible talent together. The tool makes it possible to fill your pipeline, and with just one click, you can post job vacancies to over 200 sites. This recruiting system lets you collaborate with hiring teams, evaluate applicants, gather feedback, and decide who is the best, all in one place.
Conclusion
Recruiting the right talent for your business is crucial as the people you hire will help you reach your business's goals. Therefore, this article has provided eight guaranteed ways to improve your hiring process. Also, this article highlighted the top software that will make your recruitment process so much easier and more effective in 2022.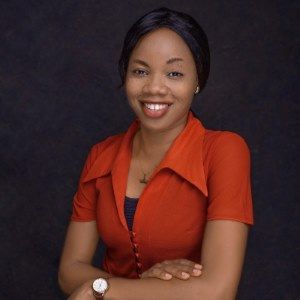 Author Bio:
Lydia Iseh is a writer with years of experience in writing SEO content that provides value to the reader. As someone who believes in the power of SEO to transform businesses, she enjoys being part of the process that helps websites rank high on search engines.