3 Metaverses Making An Impactful Transition To The Virtual World
With the pace that industry has picked over the past year, it looks like Metaverse is soon to reach its full glory. The brightest and most successful businesses are aggressively trying to carve their niche in the space. Here we discuss about 3 Metaverses making an impactful transition to the virtual world .
What is the Metaverse? is a thrust into an immersive, almost like game-like world experience. It is considered to be the freshest version of the internet. Static 2D images are replaced by 3D virtual experiences. Imagination is the only limit of what could be done in this space. The metaverse may offer a whole array of experiences like shopping, learning, working, creating masterpieces of art and architecture, hanging out with friends and office colleagues, participating in DJ concerts, and whatnot. The advent of the internet shrunk the world to just a click (of websites and blogs). Firms and organisations have been utilising this space for advertising and making their presence felt worldwide. Metaverse, however, is an intriguing new concept that offers a real-time presence in a three-dimensional world. It realises the unexplored digital experiences like virtual theme parks, shopping malls, and live music concerts.
"Imagine a day where guests can explore with pirates, train with heroes, dance with royalty, and visit a galaxy far, far away without ever leaving their home", Tilak Mandadi, Chief Technology Officer, Disney. Top and the most exclusive brands like Burberry, H&M, and Louis Vuitton have premiered their latest collections over Metaverse. Similarly, Grand Theft Auto, The Rockstar Games' classic collection, recently launched a virtual casino.

Another innovative avenue where Metaverse could customize user preferences is: buying real estate property to create offices, entertainment venues and homes. Users can choose an avatar and enjoy new experiences, right from the comforts of their couch. Let us delve into the top three Metaverses the world is talking about
Decentraland
Decentraland is a popular space built on Ethereum blockchain . One can purchase virtual real estate (known as LAND) as an NFT token. Decentraland' ERC-20 cryptocurrency, MANA, could be spent or burnt in exchange for a parcel (measuring 16 meters by 16 meters, or 52ft by 52ft) of LAND. Also, MANA could be used for other products and services over its marketplace, a platform for trading and management of digital assets. Without a wallet, one can explore the virtual world with a custom avatar, interacting with others over the space. However, to participate in virtual events and reward programs, a wallet is necessary.
Sandbox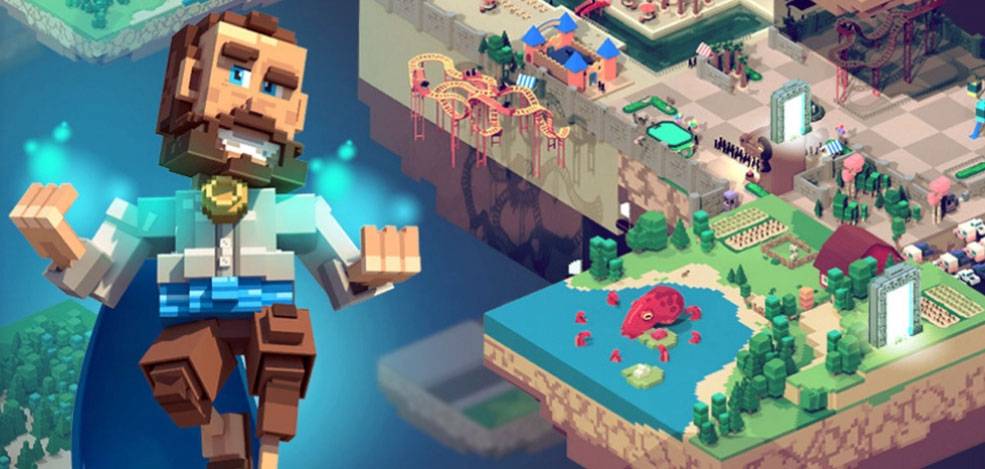 Sandbox
SandBox is another popular Metaverse that was originally developed as a game for mobile phones in 2012. In 2018, it was acquired by Animoca Brands to develop a voxel-based blockchain game. The user can earn from their creations in the game. These creations could be game characters or accessories and are represented as assets. The assets are minted in the form of ERC-1155 tokens (act as fungible and non-fungible tokens). More than 166K land pieces are available over the space, split into two categories- regular land (96 mts by 96 mts) and estates (a combination of several land pieces) for building exclusive online experiences. The convenient user interface allows creating in unimaginable ways even for those with no coding skills. Tools like VoxEdit and Game Maker are some of the ways to monetise unique creations. Building games, playing them, and creating assets are some of the ways to earn rewards and crypto. One could even export creations to the marketplace after the creator fund verifies them like an artist.
Enjin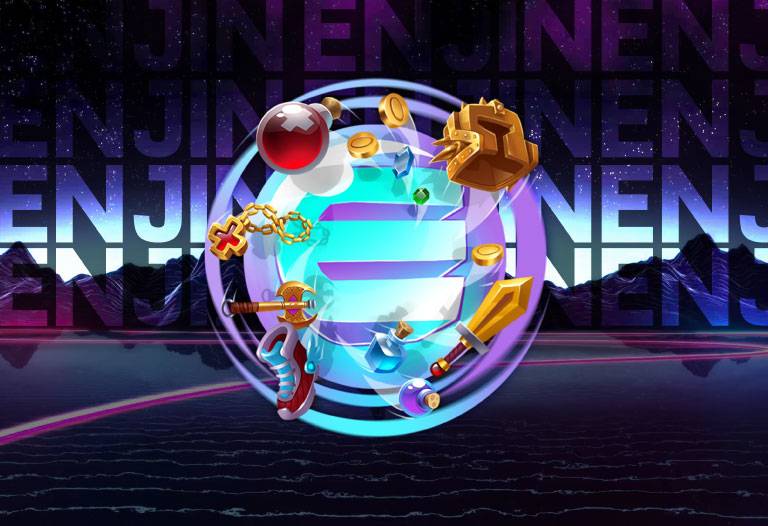 Enjin is built on the Ethereum blockchain. The platform allows its users to interact, game, and create virtual collectibles (or assets). Enjin's SDKs (Software Development Kits) aid the users to conveniently create digital assets and implement them in games and apps. Its intrinsic token, ENJ, is currently listed on major exchanges, like DEX. It was the first cryptocurrency created solely for online gamers and the gaming industry. The platform could be used in creative ways by creating ENJ- backed digital assets. These could be NFT arts, items used in various video games, digital vouchers, or utilising the platform as a tokenized commercial real estate. Metaverse is no more just a digitally isolated space. It blurs the boundaries between the virtual and the real worlds. Running on the blockchain, all transactions done at various platforms are transparent and immutable. Thus, the user investments for land and other creations and NFTs allows them to earn digital capital while keeping track of the same. In addition, it creates a creative space that allows (and rewards) self-expression.